Roam coworking space offers a modern, collaborative environment for entrepreneurs, freelancers, and remote workers. It features private offices, dedicated desks, and communal areas, all equipped with high-speed internet and top-of-the-line amenities.  Discover the ultimate work, meet, and office solution at Roam.
Roam's Shared Workspace Solutions
Roam provides thoughtfully designed shared workspaces alongside professional services and amenities. With month-to-month flexibility, Roam's location near downtown Dallas offers a creative and collaborative workspace for remote workers.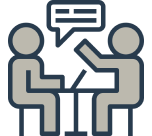 24/7 Access to On-Demand Workspace
Not all business owners work the traditional 9-to-5. At Roam, we understand that inspiration may arise day or night. That is why we offer our on-demand shared workspace locations round-the-clock. Depending on membership level, members can enjoy 24/7 all-location access.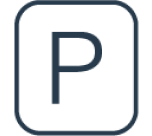 There's free parking in surface lots on the north side of the center and multi-storage parking garage on the south side. Roam Grandscape, a premier shopping, dining, & entertainment center, is 10 minutes from the Dallas North Tollway.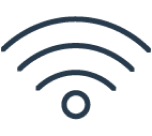 Members can enjoy a wide range of amenities and workplace features, such as high speed internet, onsite printing services, and access to a variety of first-come, first-serve work environments. Our on-site full-service coffee shop also provides members with bottomless coffee and lite bites.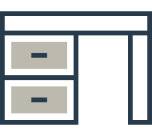 Our flexible workspaces are shared by entrepreneurs, small business owners, graphic designers, and other working professionals. Each workspace is specially designed to inspire and enhance productivity. Choose from several membership packages based on your unique needs and budget.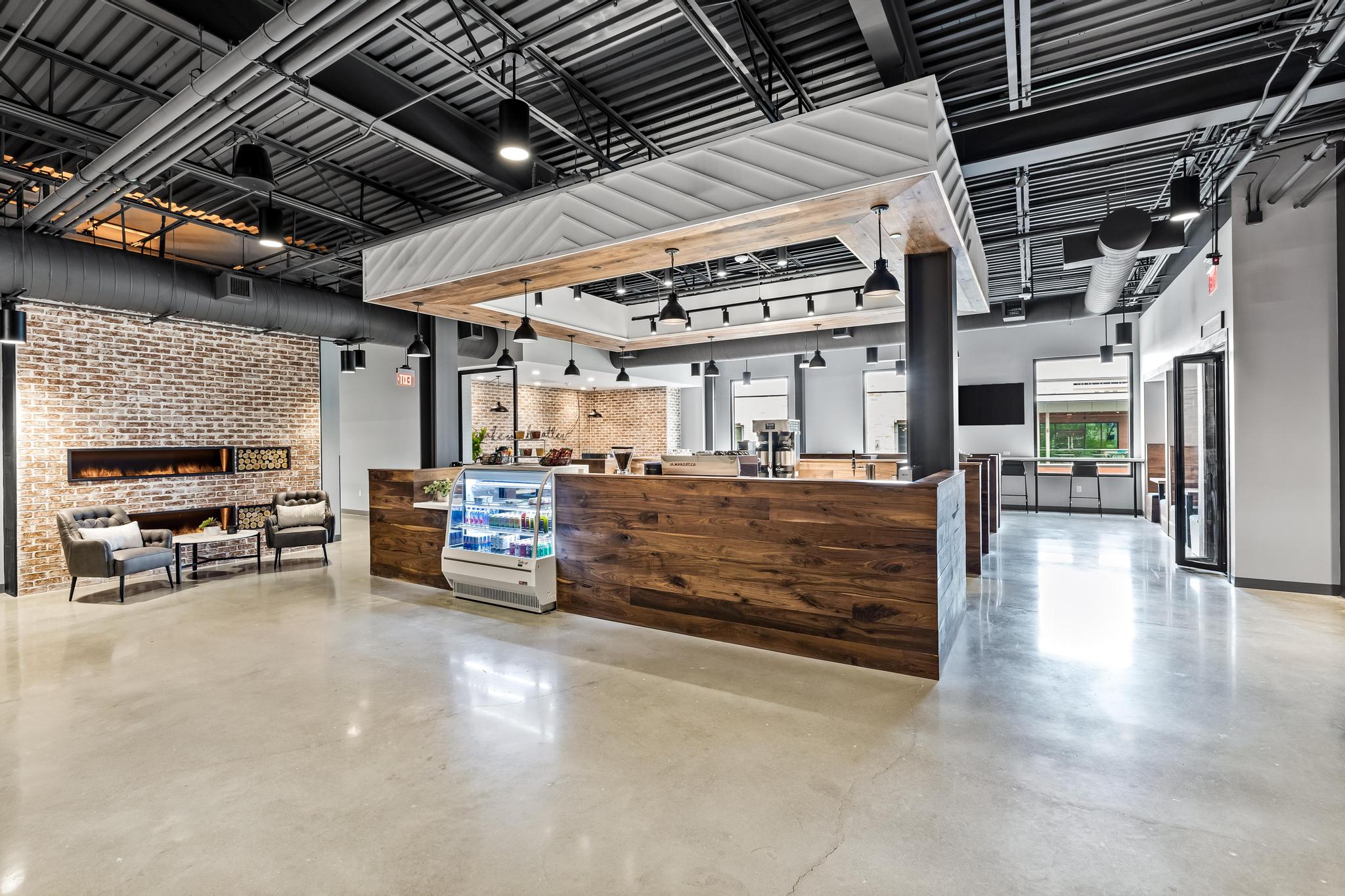 Roam provides members with a flexible coworking space with multiple membership options. At our Texas location, our member-only shared workspace features booth seating, lounge areas, and common desk areas. This 28,000 square foot workplace is also home to our first-ever outdoor terrace where members can enjoy some sun and fresh air.
Enjoy the privacy of a private office with one of our private office suites or opt for a shared office with your team members. Whether you prefer a private office or shared office space, you'll have easy access to our workplace amenities. If you need a private workplace for just one person, consider a dedicated desk.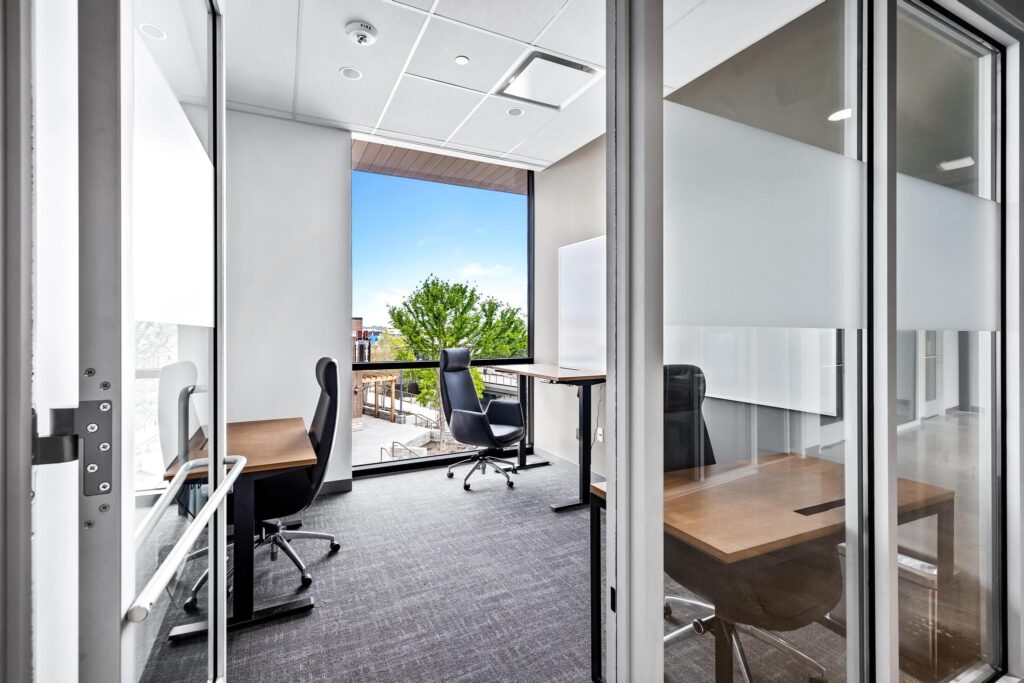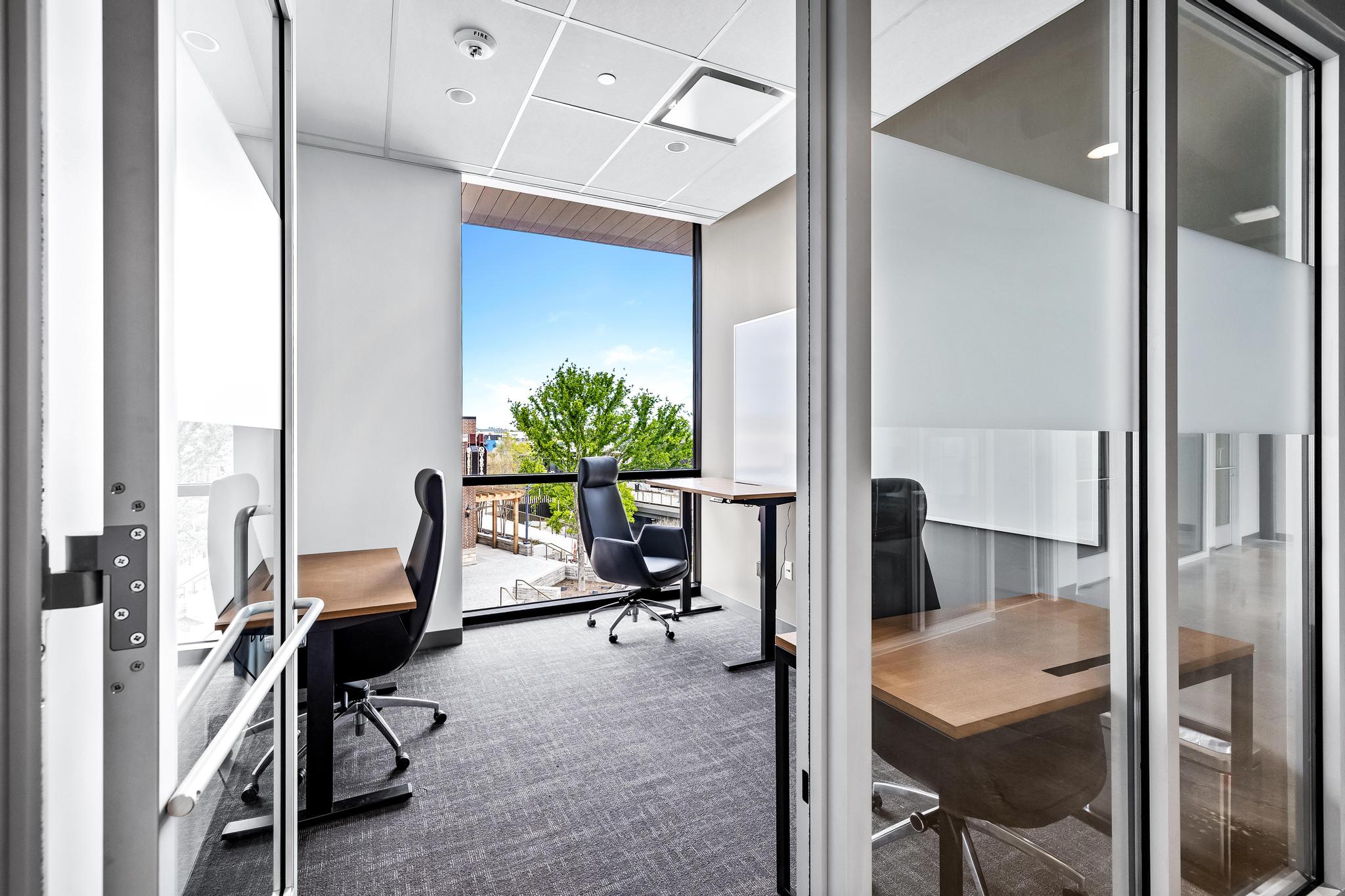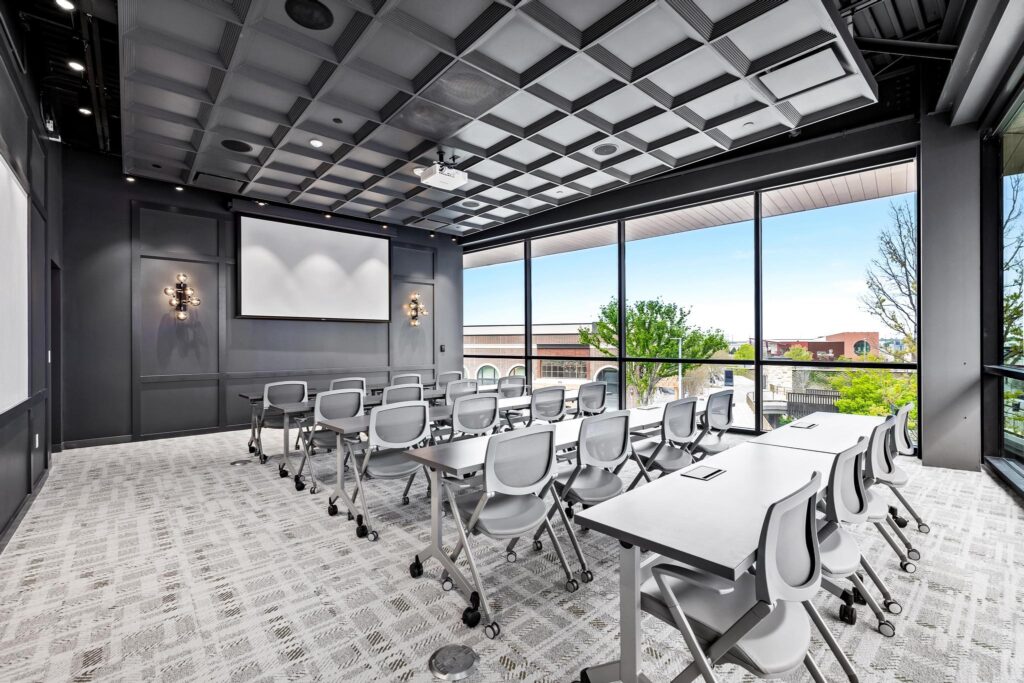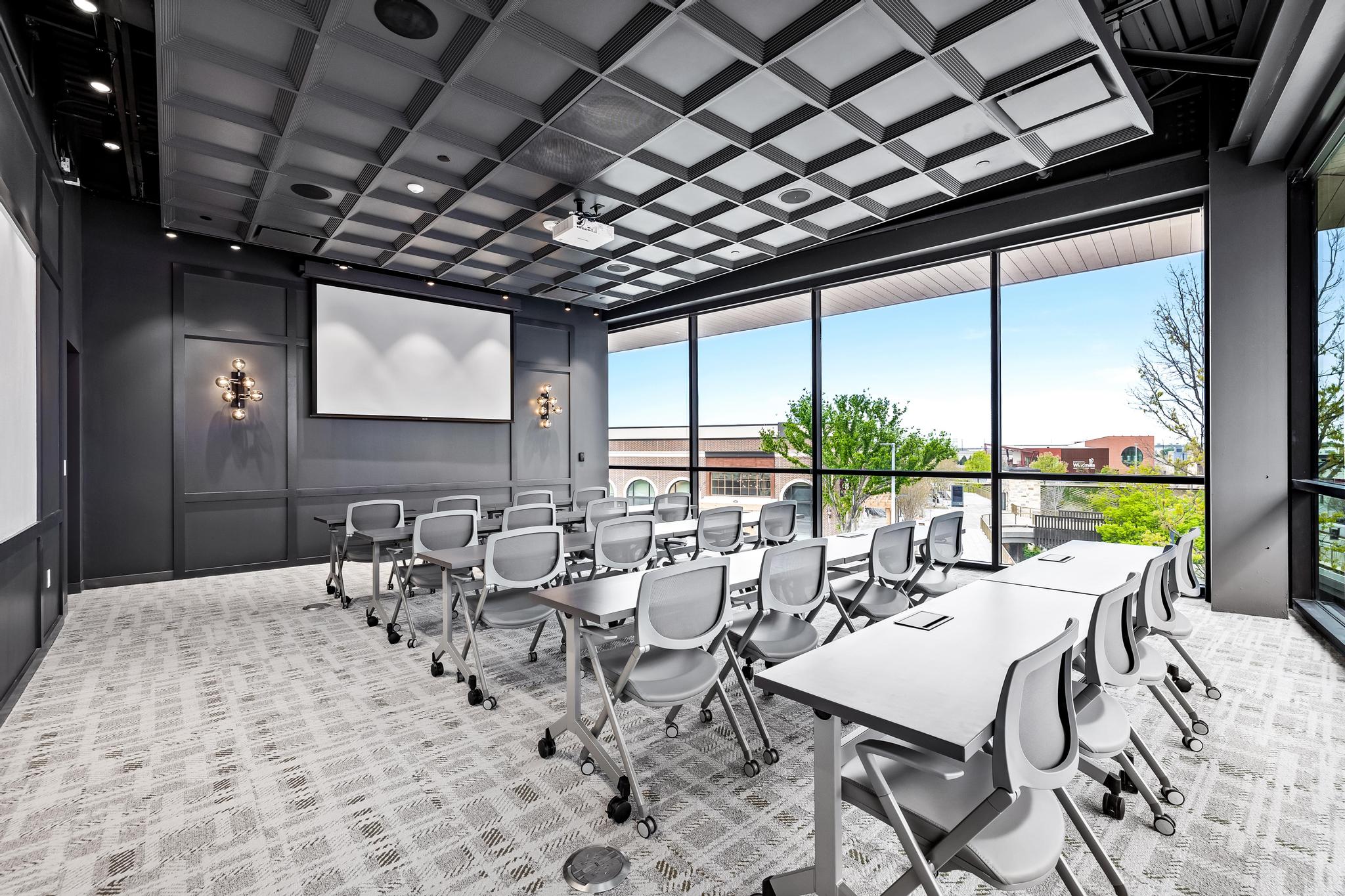 Reserve a meeting room at Roam where you can work productively and collaborate with your team. We have meeting rooms to accommodate groups of all sizes, as well as complimentary technology features, including all equipment needed for A/V and HD display.
Access to a large and professional conference room is a necessity for growing businesses. At Roam, we offer a variety of conference room options that create the perfect setting for board meetings, business meetings, corporate events, and more.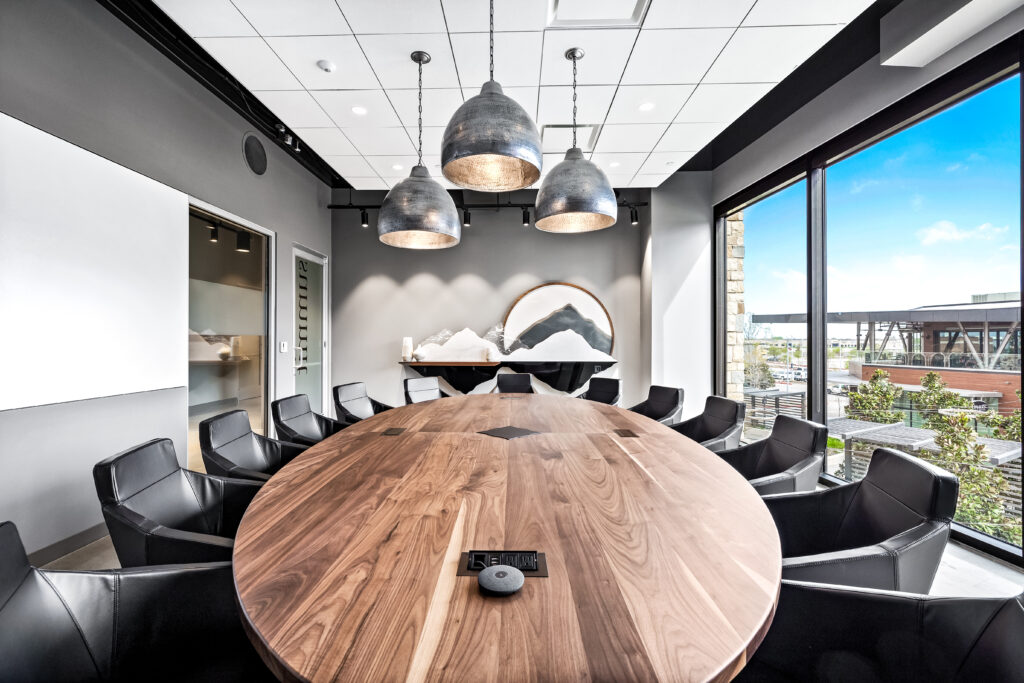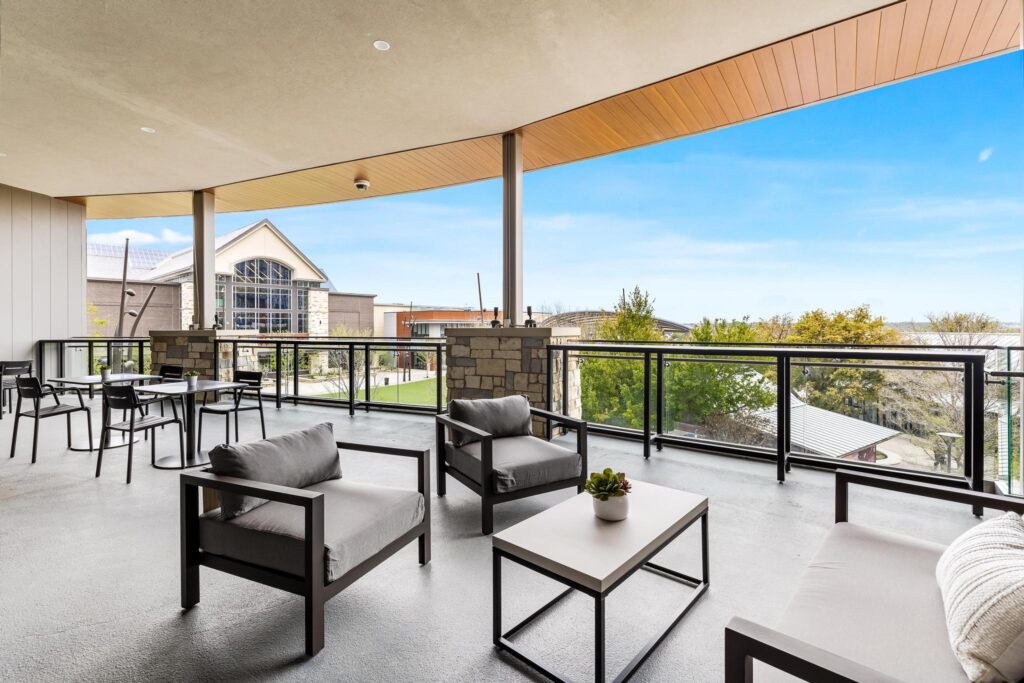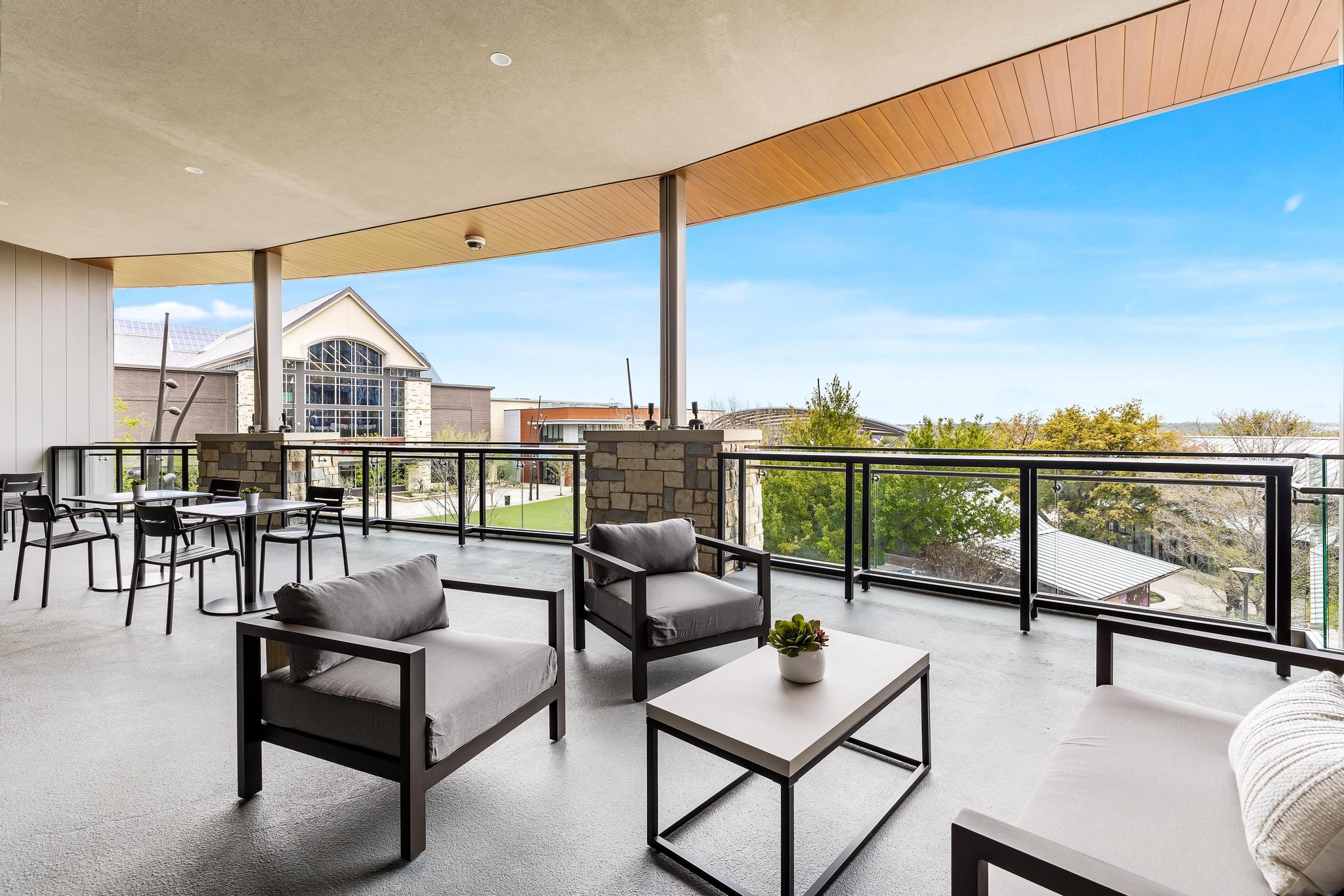 Hosting a special event for your team or clients? Consider renting an event space at Roam. Whether you need a space for 20 or 100 people, we have the space and on-site staff needed to ensure that your event goes smoothly from start to finish.
Roam is proud to serve remote professionals and large corporations alike with inspiring shared workspaces, meeting rooms, and private office listings. We've also adopted modern safety protocols to deliver our members safe, clean, and comfortable environments where people can work and be successful.
5752 Grandscape Boulevard
Suite 225
The Colony, TX 75056
Phone Number: 972.366.5580
Monday - Friday, 8am - 6pm
Opening early 2023
In the heart of The Colony, Texas, Roam resides in Grandscape, one of the most unexpected shopping, dining, and entertainment experiences around.
Just off Highway 121 on Grandscape Parkway, Roam's entrance is located directly across from the Puttery. Ample free parking is available throughout Grandscape.
Highway 121; Grandscape Blvd and Destination Drive

Ample parking throughout Grandscape