Roam is a fully integrated coworking space that offers a comprehensive solution for all of your professional needs, from training seminars and team meetings to remote work days and business interviews. Our North Dallas location is a 28,000-square-foot workplace situated in The Colony at Grandscape, a convenient location with easy access to shopping, entertainment, restaurants, parkings, and businesses.
About Our Dallas Shared Workspace
Our Dallas event space offers 17 luxury meeting rooms and 70 private office spaces equipped with all of the technology features and professional services a business owner needs. Members will also find a shared, flexible workspace with ample tables, booth seating, and lounge areas for a productive work day. Roam offers businesses and entrepreneurs a five-star experience from the moment of arrival.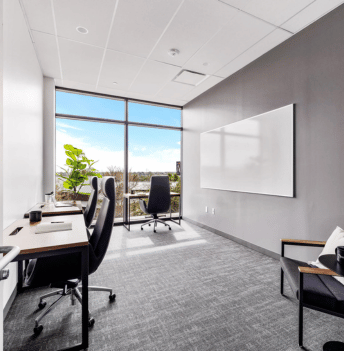 For an affordable monthly fee, professionals can gain all location access to Roam coworking spaces at all Roam locations, as well as meeting room hours and other perks. Choose from three membership packages and optional add-on enhancements at varying price points to meet your unique officing needs and budget. Not sure which membership is right for you? Our friendly team at Roam can help.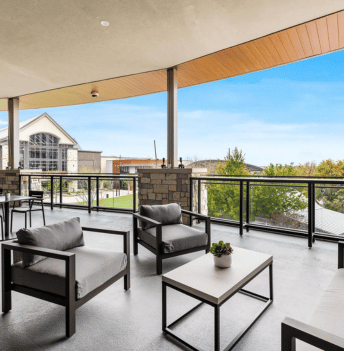 Membership at Roam in the Dallas-Fort Worth area includes access to a beautiful outdoor terrace overlooking the Great Lawn at Grandscape. Here, professionals can be inspired and take advantage of fresh air and natural light throughout their work day. Enjoy sounds and sights from the vibrant community or stop into a boutique, grab a bite at a local eatery, or explore a variety of entertainment options, all of which are within walking distance of Roam.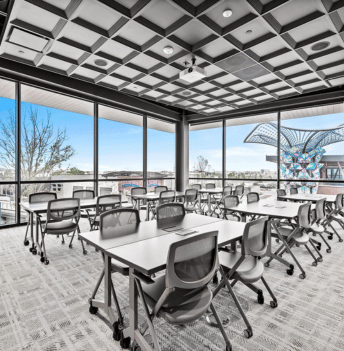 The meeting rooms at Roam provide professionals with a stress-free experience from meeting start to finish. Meeting spaces and training rooms are equipped with everything you need for an efficient event, including podiums, microphones, projectors and Apple TV. Technology and whiteboards are complimentary with your meeting room rental, plus all the equipment needed for audio visual and HD display.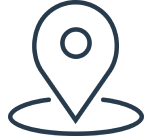 Grandscape in The Colony is located just 30 minutes from downtown Dallas, Texas. You can find the flexible coworking space just off Highway 121 on Grandscape Parkway. The entrance to Roam is located directly across from the Puttery.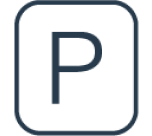 Roam has no shortage of convenient parking at Grandscape in Dallas. Members will find ample free parking in surface lots located on the building's north side or in the multi-story parking deck found on Roam's south side.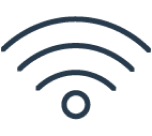 Access to the best amenities is critical when renting office space, conference rooms, or other event space. At Roam, members can enjoy business-class high-speed internet making it easy to connect and work productively throughout the business day.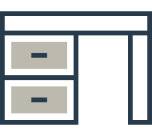 The collaborative workspace options at Roam can be customized to meet the unique needs of members. Whether you're looking for a traditional conference room for your small business meeting or a dedicated desk in a cozy office setting, we've got just the spot for you.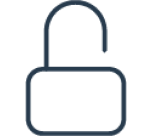 24/7 Access to On-Demand Workspace
Membership at Roam isn't limited to normal business hours. Roam's 24/7 access amenity provides business professionals the flexibility to work when they feel most productive, whether it's in the morning, afternoon, or the middle of the night.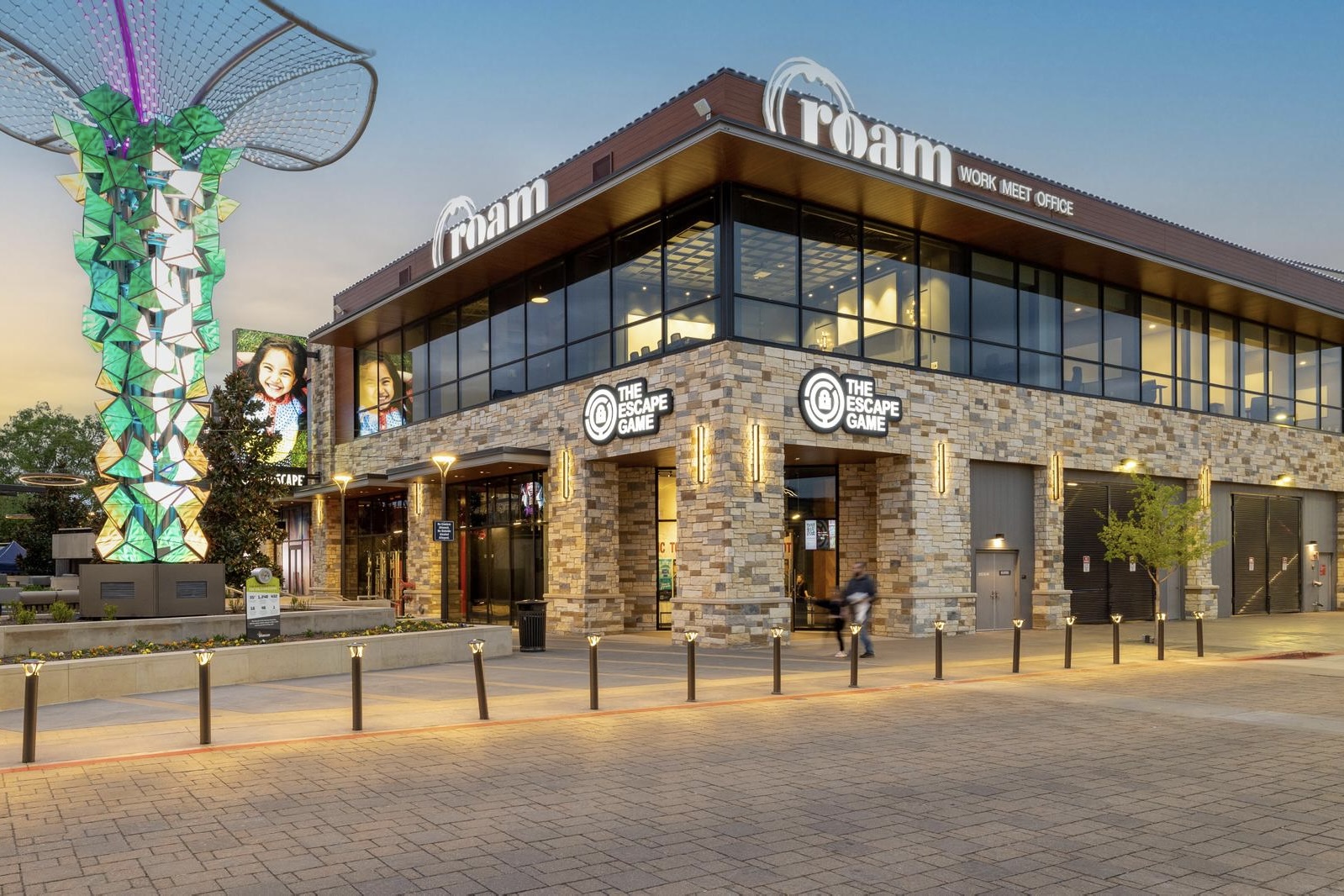 Roam offers a multi-functional, all-inclusive shared workspace equipped with complimentary tech amenities and on-site staff available to assist with all of your daily work and meeting needs. Work alongside other industry professionals and enjoy Roam's large selection of features and amenities, including access to a full-service onsite coffee bar serving a variety of snacks and lite bites to keep you fueled throughout the work day.
Reserve a private office and enjoy a dedicated workspace plus the perks of membership. Offices at Roam vary in size to accommodate teams of all sizes. This fully customizable workspace solution can be personalized to meet your needs, and includes mailbox and business address, unlimited drip coffee and access to printing services. Offices come fully furnished for a turnkey workspace solution.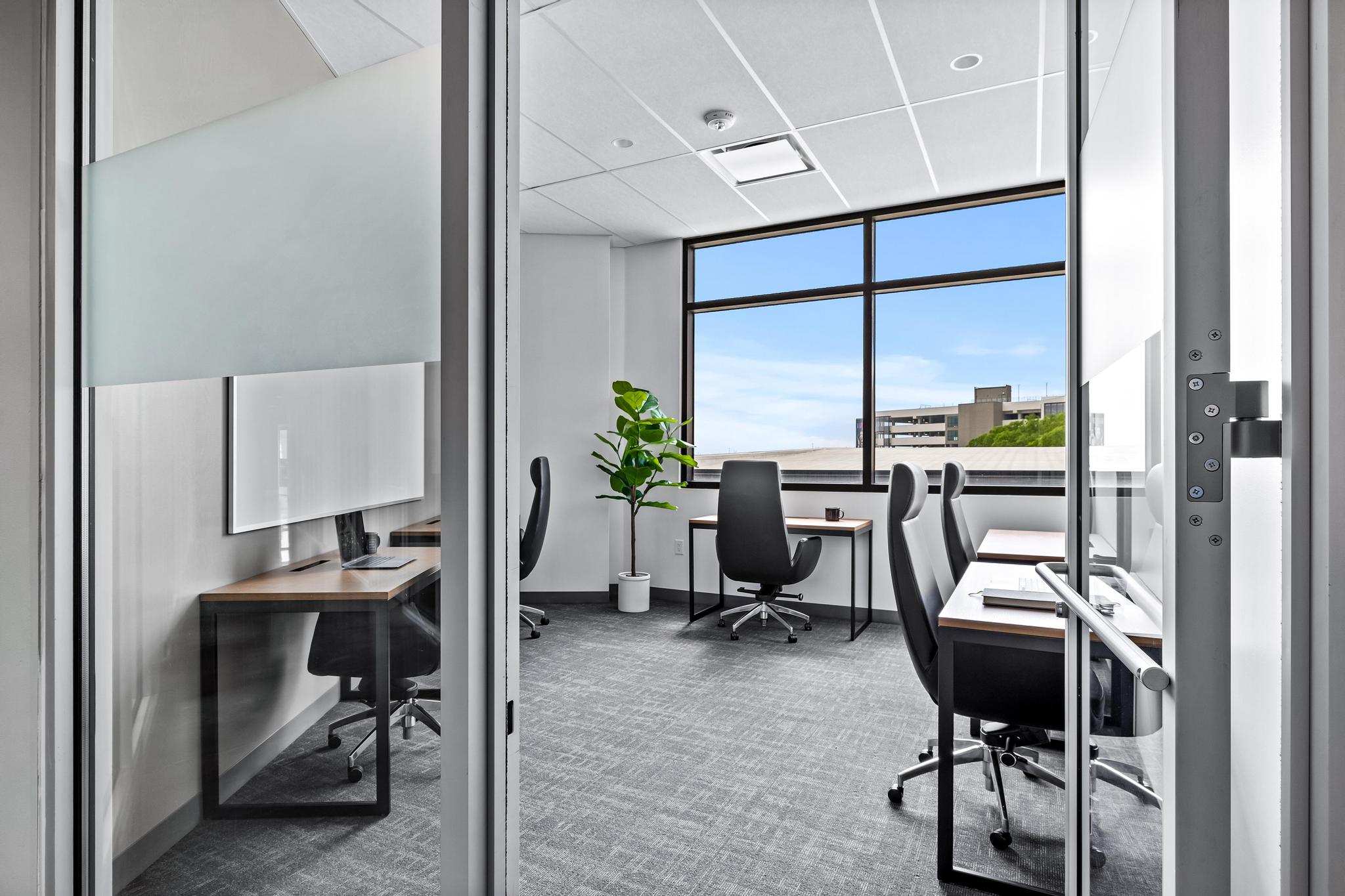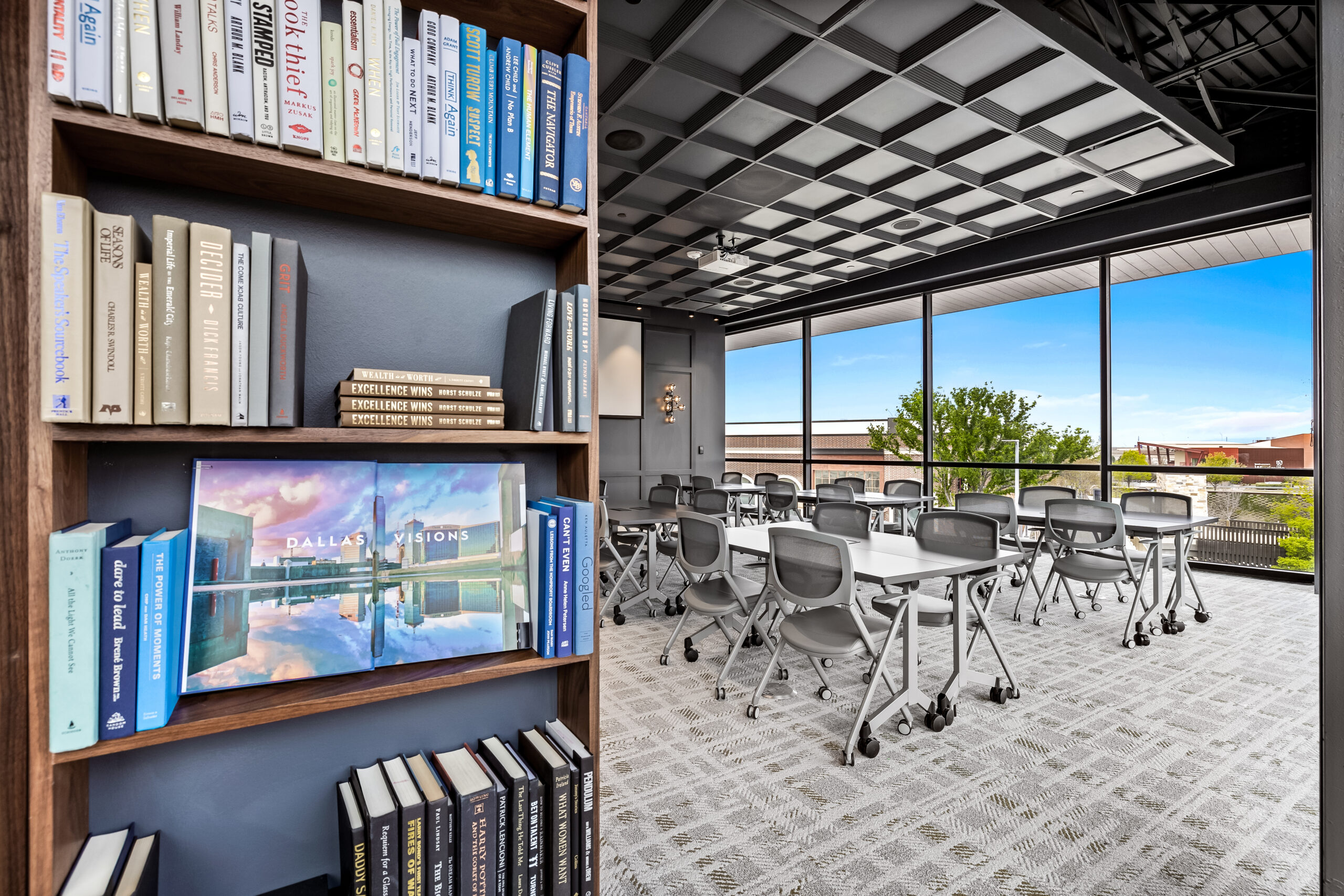 Meeting rooms at Roam are where hospitality meets functionality. Our Dallas meeting rooms offer customizable room setup and seating arrangements to accommodate any type of meeting or events, from presentations and training to seminars and product launches. Guests can also request access to equipment like podiums, microphones, and Apple TV.
Membership at Roam in Dallas, Texas is just a click away. Choose from several membership packages ranging from the basics to all-inclusive packages that elevate your membership for an enhanced experience. You can also choose to add on additional team members with shared membership amenities as your team grows.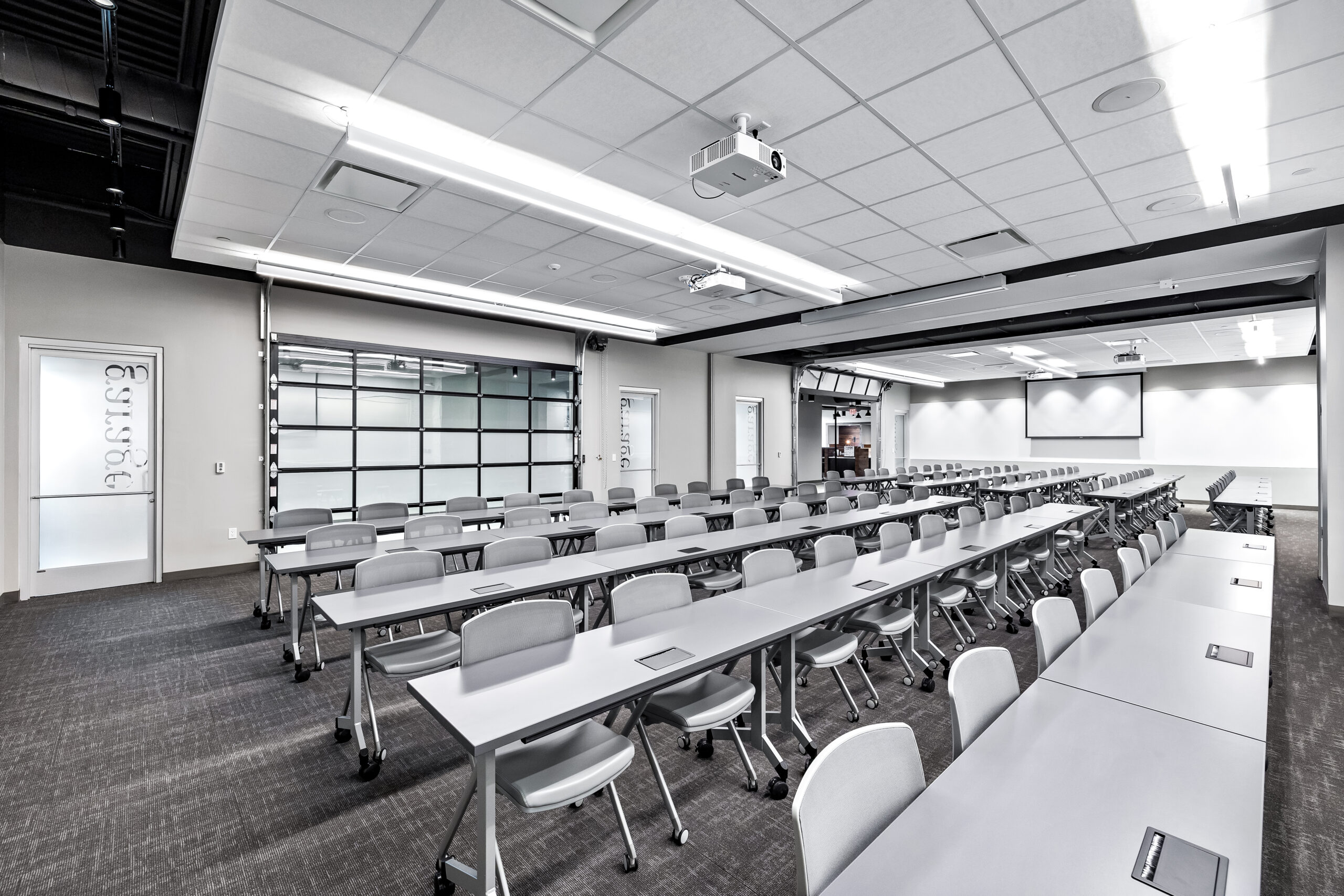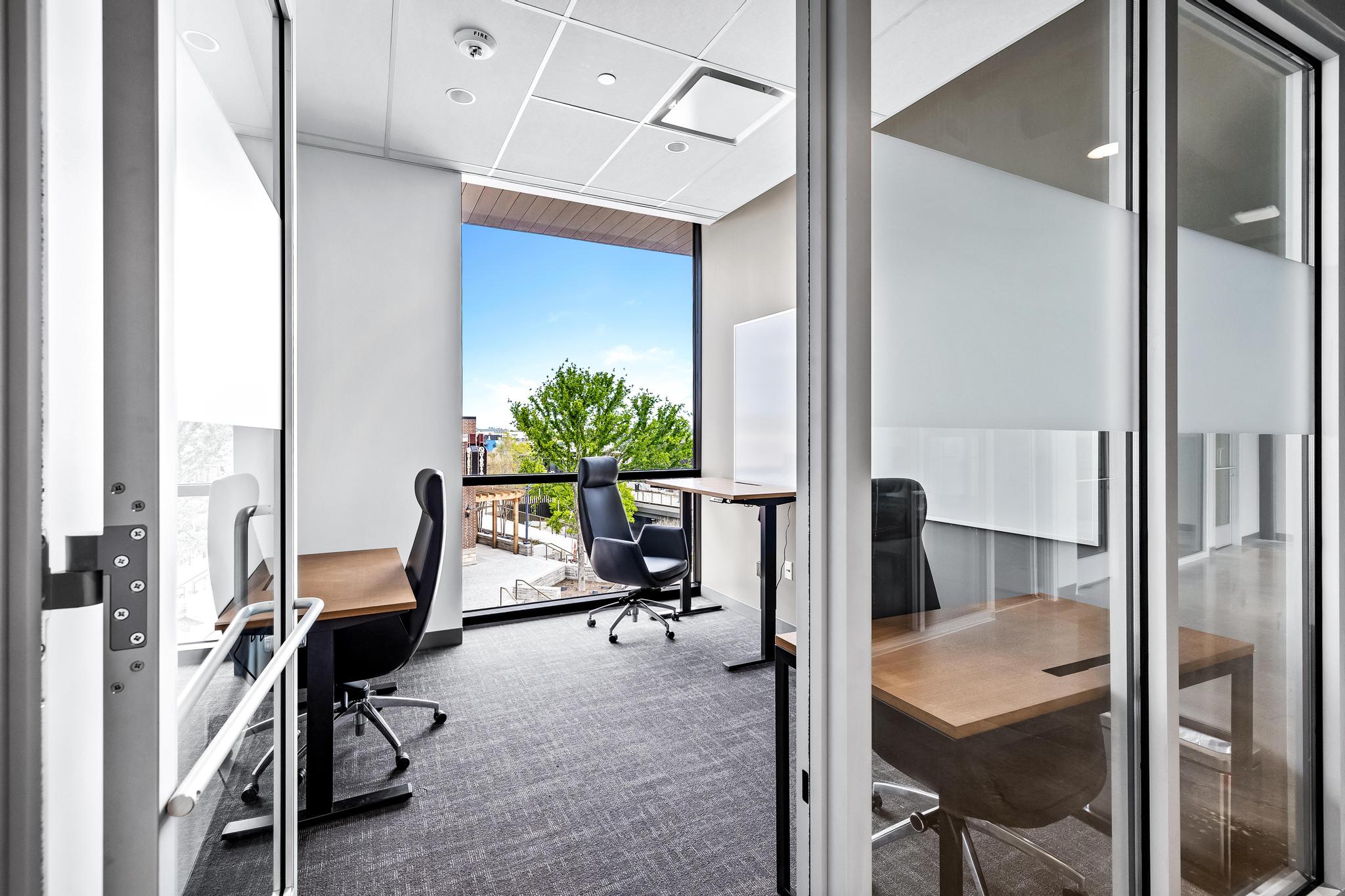 Productive Remote Office Space
Create a virtual office experience at Roam when you become a member. Other establishments like coffee shops and restaurants can be distracting and prevent you from meeting your goals. Roam offers the flexibility of private office spaces and professional work environments where you can focus on core business activities.
Membership at Roam Grandscape
5752 Grandscape Boulevard
Suite 225
The Colony, TX 75056
Phone Number: 972.366.5580
Monday - Friday, 8am - 6pm
Opening early 2023
In the heart of The Colony, Texas, Roam resides in Grandscape, one of the most unexpected shopping, dining, and entertainment experiences around.
Just off Highway 121 on Grandscape Parkway, Roam's entrance is located directly across from the Puttery. Ample free parking is available throughout Grandscape.
Highway 121; Grandscape Blvd and Destination Drive

Ample parking throughout Grandscape