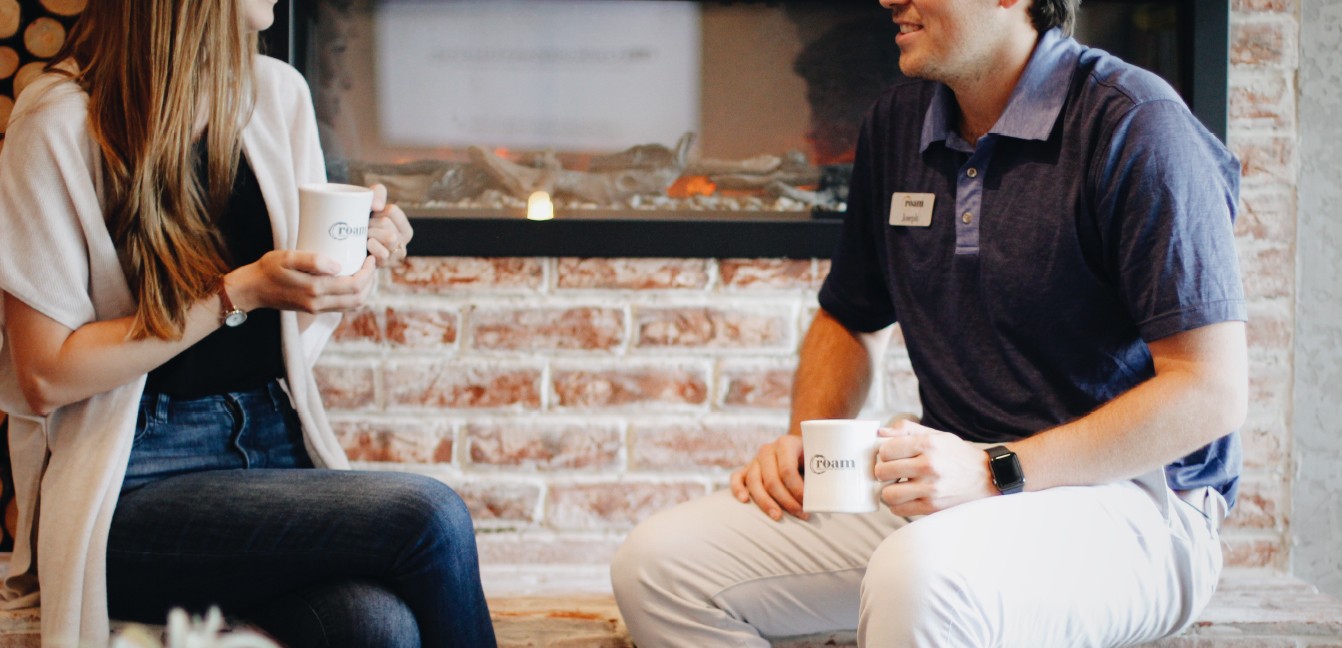 Roam selects and invests in team players who want to be a part of something bigger: renewing and inspiring the way the world does business. Our team members are agents of hospitality who are all about impact. We craft inspiring environments, emotional connections and remarkable experiences for our clients because we believe that work matters. 
We believe that work matters because we believe that people matter. If we are asking our team members to provide an above and beyond hospitality experience for our clients, we think they should have a renewing and inspiring employee experience themselves. Roam is committed to fostering a company culture built on trust, fun and servant-leadership. This culture fuels an experience where our team members believe the best in each other, want the best for each other and expect the best from each other.
HEALTH BENEFITS

Roam offers and contributes to three health benefit plans.

EXFUND ALLOWANCE

$120 per month for all of life's extras like gas, phone bills, gym memberships.

MATERNITY / PATERNITY LEAVE

Full salaried paid leave for both moms and dads.
VACATION & VOLUNTEERING

Paid vacation days per year and two volunteer days per year.

401(K) PLAN

Roam offers a 401(k) with a 1% match.

PROFIT SHARING BONUS

A company-wide performance bonus for loyal team members.
CORPORATE TEAM
The purpose of Roam's Corporate team is to cultivate an impactful brand through unparalleled hospitality and a people-first culture. The Corporate team is united towards the success of our workplace teams. Positions are concentrated in the following functions: Brand + Marketing, Operations, Finance and People + Culture.
WORKPLACE TEAM
Our teams provide an unparalleled hospitality experience to our meeting clients, guests and members. Our workplace teams offer themselves as extensions of the brands we serve by seeking out opportunities to connect and add value to our clients' work days. Workplace team positions are concentrated in hospitality, operations and sales. 
PART TIME
Roam's part-time team members partner with and work alongside our workplace teams to execute daily operations and deliver unparalleled hospitality experiences. Our part-time workforce enables our workplaces to serve members, meeting clients and guests with excellence and personalized service, even on our busiest days. 
Roam is an Equal Opportunity Employer.