Having a dedicated office space enables businesses to maximize their productivity and maintain their privacy. Located in the Dallas Fort Worth area, Roam provides members with flexible workplace solutions designed to help them stay focused, meet with clients, and scale their businesses.
About Our Fort Worth Office Space
Whether you need an entire private office or simply a dedicated desk in a fully furnished workspace, we have a variety of available office spaces to meet the needs of all members. If you are a business owner in search of a private office space to rent either temporarily or long-term, Roam is a workspace solution for you.
Shared Office Space Perks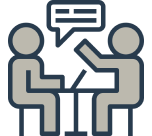 24/7 Access to On-Demand Workspace
Roam members gain 24-hour access to their private, lockable workspace. These on-demand workspaces can be fully customized to meet the unique needs of your team and include desk + chair furnishings. If you're interested in additional furnishings or design assistance, our team is happy to assist!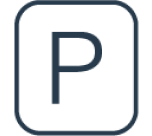 Parking is never a problem when you work at Roam in the Dallas area. Members have access to ample parking spots near the entrance. Free parking is available in the surface lots that surround the north side of the development, as well as the multi-story parking garage on the south side.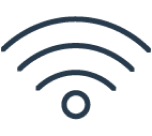 Access to fast internet speeds is critical for most daily work activities, such as research, videoconferencing, and more. At Roam, members enjoy business class high-speed Wi-Fi that enables them to stay connected without interruption.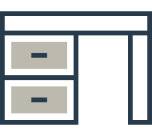 Our flexible office space options are intentionally designed and fully equipped with all of the complementary technology that modern businesses need to be productive.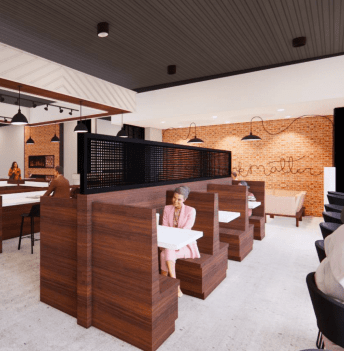 Roam can be found in The Colony at Grandscape, the area's premier shopping, dining, and entertainment center. Grandscape is located just 30 minutes from downtown Dallas and offers a comfortable and convenient environment in which to work effectively. You'll find Roam just off Highway 121 on Grandscape Parkway. The entrance to Roam is near the lawn directly across from the Puttery.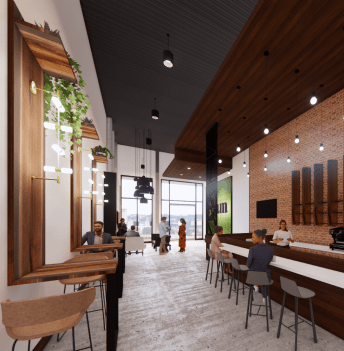 An amenity that makes our Dallas location stand out from other Roam locations is that it offers an outdoor space where members can work while enjoying the fresh air. Located at Grandscape in The Colony, Roam features our first-ever outdoor terrace within walking distance of countless shops, restaurants, and entertainment venues.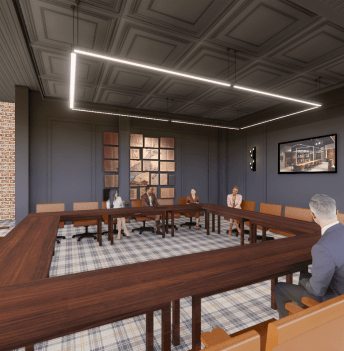 Even with your own dedicated office space, you'll likely need access to additional space for larger gatherings or team breakout meetings. Monthly meeting room credits are included with all private offices making it easy to reserve on-demand meeting space as needed. At Roam, members can book a meeting room or conference room that accommodates two to 200 people depending on their needs.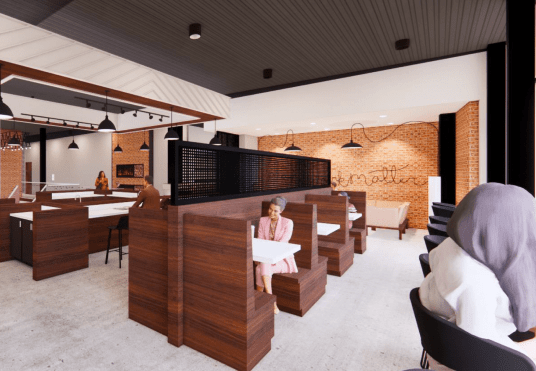 Our coworking space at Roam connects members with intentionally-designed shared workspaces and professional services. Month-to-month membership flexibility benefits both small business owners and larger corporations alike. Members can enjoy a range of features and amenities, such as onsite printing services, access to first-come, first-serve work environments, a full-service coffee shop and business address.
If you prefer a private office over utilizing the shared workspace, choose from one of Roam's popular office listings. Our office spaces range in size to accommodate growing teams and offer businesses a customizable workspace solution. We also offer dedicated desks that provide an ideal workspace for a single person. Both options include perks like monthly meeting room hour credits, guest access, unlimited drip coffee, digital advertising, and a mailbox.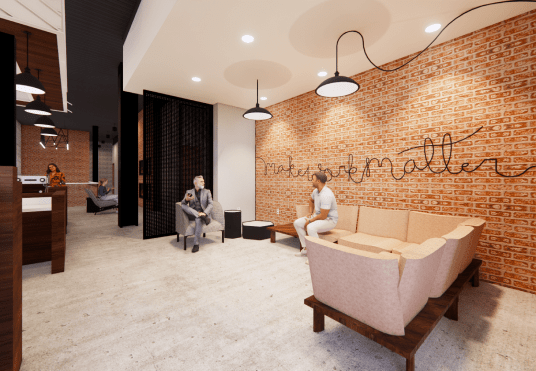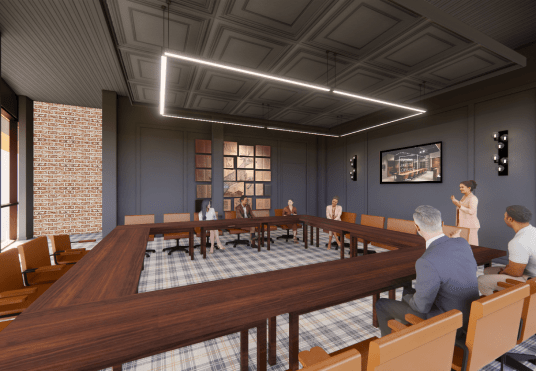 Roam offers all-inclusive meeting spaces designed to alleviate the stress of meeting planning. When you book a meeting room at Roam, you'll be provided with a personal meeting coordinator who will guide you through the planning process to ensure that your event is a success. We've also partnered with trusted local food vendors to ensure that your attendees are engaged and energized with a delicious selection of seasonal food and beverage options.
For more information about Roam's comprehensive work, meet, and office solutions, schedule a tour or book a room today.
5752 Grandscape Boulevard
Suite 225
The Colony, TX 75056
Phone Number: 972.366.5580
Monday - Friday, 8am - 6pm
Opening early 2023
In the heart of The Colony, Texas, Roam resides in Grandscape, one of the most unexpected shopping, dining, and entertainment experiences around.
Just off Highway 121 on Grandscape Parkway, Roam's entrance is located directly across from the Puttery. Ample free parking is available throughout Grandscape.
Highway 121; Grandscape Blvd and Destination Drive

Ample parking throughout Grandscape