Roam offers the easiest way to book unique spaces for meetings, conferences, and other important gatherings. Our new Dallas, Texas location delivers 28,000 square feet of event space, including 17 luxury meeting spaces and 70 private offices featuring member-only shared workspaces.
About Our Fort Worth Shared Workspace
Our purposefully-crafted rental options are complemented by professional designs and innovative technology to create the perfect setting for productivity. Whether you need to host a meeting for two or 200 people, Roam simplifies the planning process with our all-inclusive meeting approach.
The right event space can make all the difference in the outcome of your meeting. Ensure that your next event is a success by booking a meeting space at Roam in the heart of The Colony in the Dallas-Fort Worth Metroplex.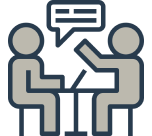 Dedicated Meeting Coordinator
Your personal Roam Meeting Coordinator will guide you through the planning process to ensure every detail of your event is a success. From catering to tech support, have peace of mind knowing our onsite hospitality team will  deliver a seamless and stress-free meeting experience.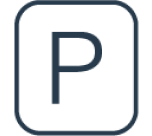 Ample free parking can be found in the surface lots that surround the north side of the development as well as the multi-story parking garage located on the south side.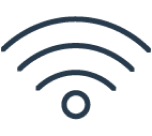 Guests have access to high speed business class Wi-Fi that keeps them connected and productive throughout the work day.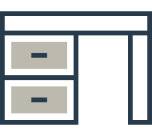 Roam's meeting rooms are intentionally designed to create a versatile and unexpected meeting space where guests can be inspired, engaged, and productive.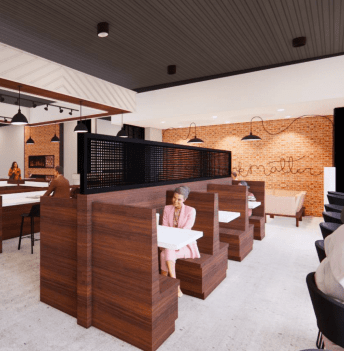 When you reserve a meeting room at Roam, you don't have to worry about purchasing new presentation equipment or bringing your own. Your room rental comes equipped with all of the equipment, cords and adapters you need for A/V and HD display at no additional cost: AppleTV for Apple devices, VGA and HDMI compatible screens and projectors, and a whiteboard with an LED screen or projector.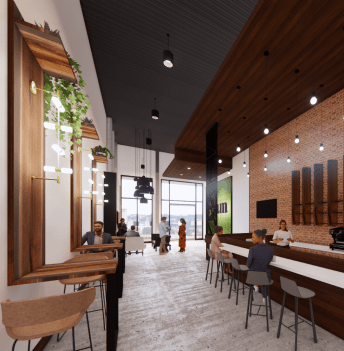 Members can enjoy some fresh air and warm sunshine on our first-ever outdoor terrace. This outdoor space provides guests with ample seating, a workspace, and lots of natural light. It is also within walking distance of many types of many shops, restaurants and entertainment venues located throughout Grandscape and the surrounding areas.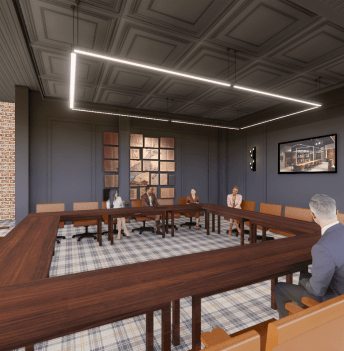 Roam can be found near Fort Worth at Grandscape in The Colony, approximately 30 minutes from downtown Dallas. This vibrant community offers an incredible entertainment district filled with businesses, shopping, restaurants, and more. Guests can find Roam just off Highway 121 on Grandscape Parkway. The entrance to Roam is located near the great lawn directly across from the Puttery at 5752 Grandscape Boulevard.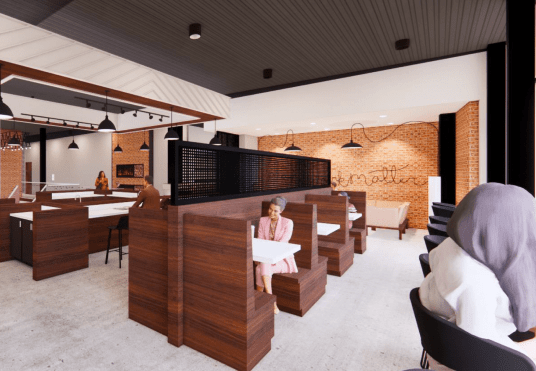 Roam offers versatile coworking spaces with monthly, flexible memberships and unlimited access to safe and professional workspaces. Intentionally designed coworking spaces are the perfect backdrop for creative professionals seeking interactive discussions, networking opportunities, and access to a variety of workplace features and amenities, such as a full-service onsite coffee bar, onsite printing services, a business address, and first-come, first-serve work environments.
Professionals in need of privacy may choose an office space to achieve max productivity. This type of rental space allows businesses to create a personalized workplace solution that meets their unique needs. Dedicated offices can be reserved temporarily or long-term and include ethernet, Voice Over IP connections, 24/7 access, unlimited drip coffee, and monthly meeting room credits.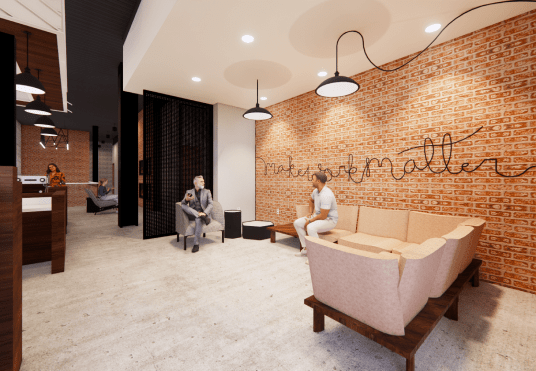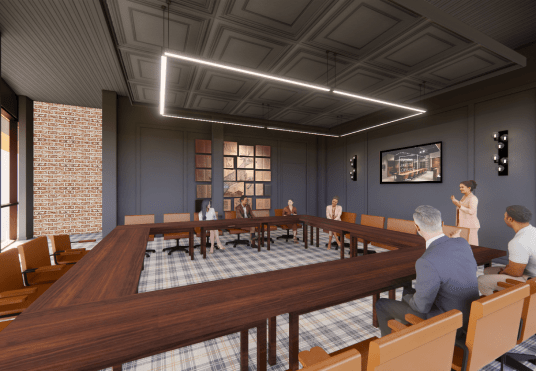 Meeting rooms at Roam inspire and engage. If you are hosting a corporate meeting, special event, team-building activities, department training or other type of professional gathering, our team will help you build a personalized meeting experience. Our meeting and conference room rentals include a range of amenities and full-service catering options with no food or beverage minimum. Roam partners with local vendors to accommodate all dietary requests.
Roam's membership plans are designed to help professionals work productively, meet with clients, and scale their businesses. Choose from Basic, Select, or Premier memberships, and check out our all-inclusive package that elevates your Basic or Select membership with an all-inclusive experience. You can also add on team members at any membership level allowing your membership to grow with your team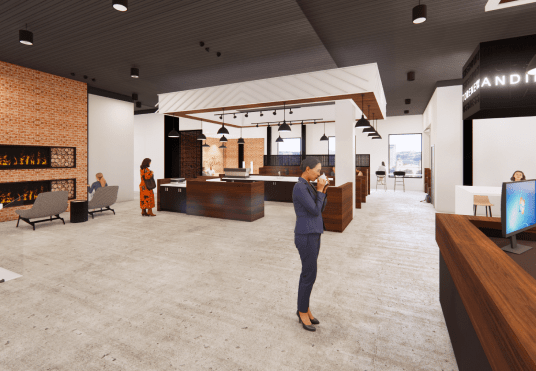 Meetings at Roam Grandscape - Fort Worth
Schedule a tour of Roam Grandscape or contact our North Dallas coworking and meeting location at 972.366.5580 to learn more.
5752 Grandscape Boulevard
Suite 225
The Colony, TX 75056
Phone Number: 972.366.5580
Monday - Friday, 8am - 6pm
Opening early 2023
In the heart of The Colony, Texas, Roam resides in Grandscape, one of the most unexpected shopping, dining, and entertainment experiences around.
Just off Highway 121 on Grandscape Parkway, Roam's entrance is located directly across from the Puttery. Ample free parking is available throughout Grandscape.
Highway 121; Grandscape Blvd and Destination Drive

Ample parking throughout Grandscape