Making it easier to meet in person (again)
While it's exciting to see and experience life returning to normal, it can also be a little intimidating doing things for the first time again – like meeting in person. Roam has intentionally made adjustments and additions to our meeting experience to ensure the highest level of safety and comfort for our guests. With our standard safety protocols and procedures still in place, we've also added additional options to make in-person meetings feel more approachable and feasible.
Open-air event space
Fresh air makes everyone feel more comfortable, right? Luckily, Roam Buckhead has the perfect solution for just that. Overlooking the lively street below, Roam Buckhead's shared workspace reflects the high-energy pace of city life. Floor-to-ceiling windows saturate the space with natural light and fully retract when the temperature's right for an open-air event experience. Your team will leave feeling inspired and energized after an event in this environment!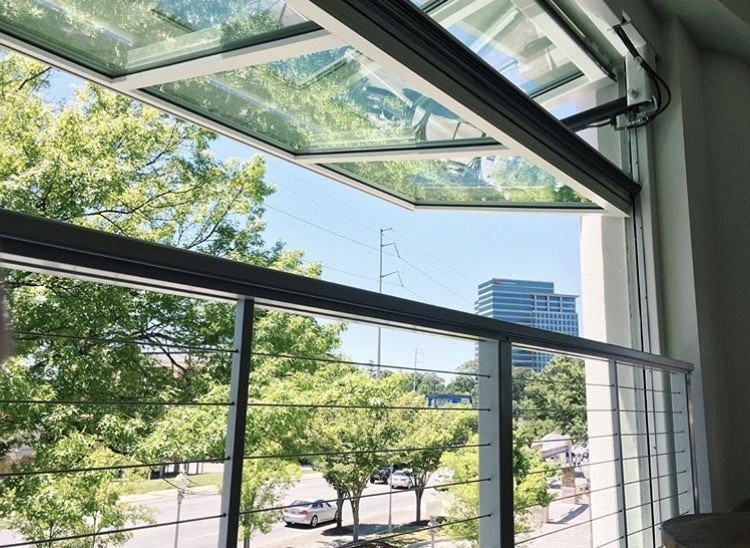 Customized catering options
No matter your food and beverage preferences or company policies, Roam can provide a personalized catering experience that delights your attendees and meets your unique needs. From individually boxed lunches to intentionally designed catering stations for minimizing contact, keeping your team safe – and fueled – is our top priority.
Roam includes a sanitization station with every catering setup. These stations are located at the beginning of each catering display and include gloves, sanitizing wipes and hand sanitizer. To take a look at all of Roam's catering protocols, safety procedures and menu options, click here.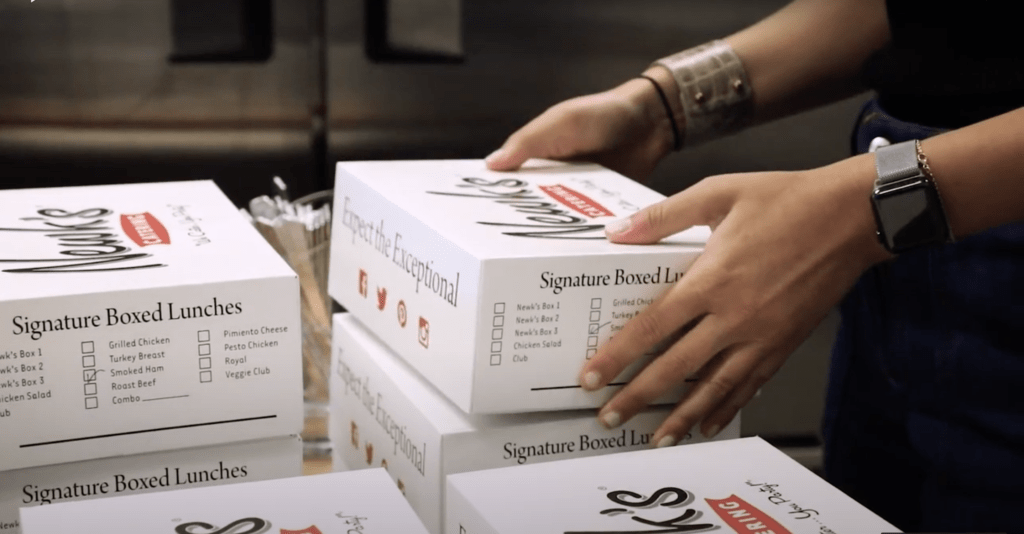 CASPR air purification system
We're excited to announce Roam's new mobile air purification system – CASPR Disinfectant Technology.
This technology circulates and purifies the air by converting it into naturally occurring oxides (like hydrogen peroxide) that sanitize the air and all surfaces within 1,500 square feet. This system is complimentary to all guests and available upon request. Equipped to disinfectant Roam's largest meeting spaces, CASPR creates a safe environment for you and your team to accomplish your best work.
For more information on CASPR and how to secure it for your next meeting, please reach out to your personal Meeting Coordinator or contact us here.
Ready to book your next team meeting at Roam? Let us know. We're happy to help!