Coworking & Meeting Space in East Cobb
Located in Cobb Galleria, a bustling hub hosting Fortune 500s and Truist Park, Roam offers a vibrant workplace community enriched by a diversity of companies and business leaders across industries. Our work environment is brightened by soaring ceilings and an expansive atrium, filling the space with natural light and plenty of room for lofty ambitions. Whether you're working from our large, cushioned booths or casual Nook seating, you'll enjoy beautiful city views and a coworking environment that feels as inviting as your favorite local coffee shop. Along with coworking spaces, Roam offers private offices, dedicated desks, meeting room rentals, event space, and more! 
Our meeting rooms feature custom design finishes that set the stage for creativity and innovation, offering a flexible workspace that goes beyond the home office. These rooms serve as a blank canvas, customizable to meet your team's unique needs. Whether you're conducting an interview, hosting a kickoff meeting, or collaborating with remote workers, Roam's meeting spaces offer the perfect workspace solution. Situated within a coworking community of like-minded people, our luxury meeting environment extends into our common areas, making it the ideal setting for successful events and meaningful connections.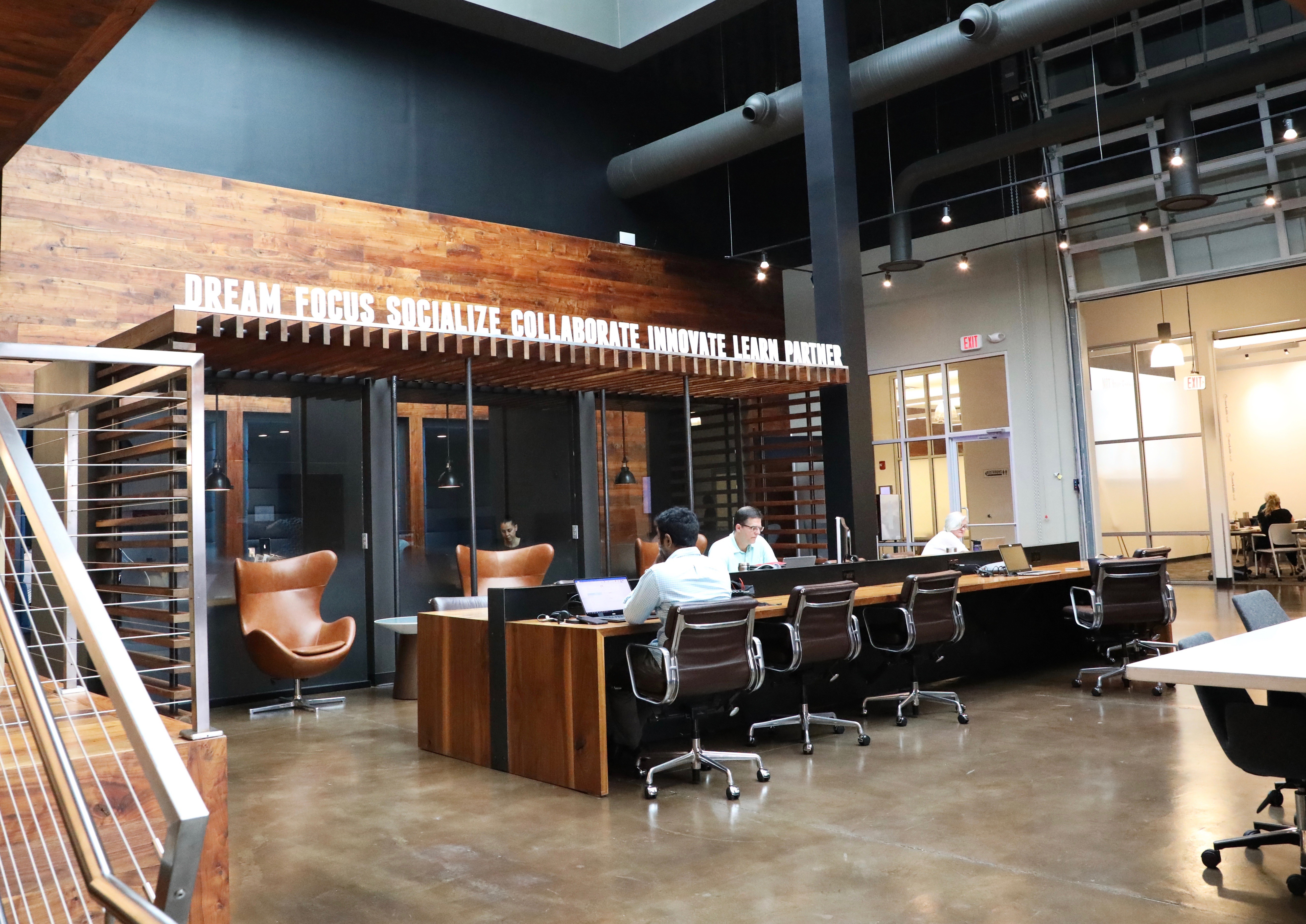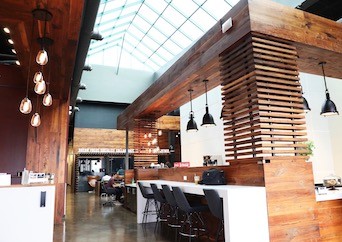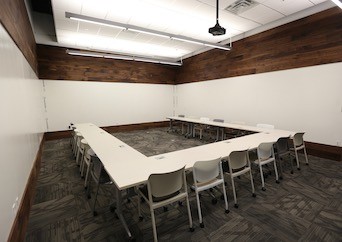 Workplace Offerings for Smyrna, Vinings, and East Cobb Professionals
COWORKING MEMBERSHIPS
Flexible, month-to-month memberships grant access to exclusive, members-only coworking spaces that will help you work productively, network with like-minded professionals, meet with clients, and scale your business. Grab a seat in the common areas along with your favorite handcrafted beverage from the Roam Coffee Bar to fuel your workday. To take a quick call, utilize one of our private phone booths. And for large organizations of 10+ people, we'll work with you and your company to create a custom enterprise membership to meet your workspace needs.
MEETING SPACE
From whiteboard walls and full-service catering to complimentary A/V and high-speed internet, our meeting rooms and all-inclusive experience offer everything you'll need for productive meetings and community events. Learn more about hosting a meeting at Roam Galleria and browse our inventory of luxury meeting spaces and conference rooms.
OFFICES
Roam's private offices are fully furnished and move-in-ready, offering the ideal solution for those in search of a turnkey, flexible workspace. Enjoy the privacy of dedicated office space with the flexibility and monthly benefits of Roam membership. Dedicated private workspaces offer an affordable alternative for small business owners seeking cost-effective solutions outside of traditional, long-term office leases.
DESKS
Roam's private desks offer convenience, privacy, and flexibility. This ready-to-use, single-person workspace comes furnished with an ergonomic chair and table offering a comfortable and distraction-free personal hideaway. You also receive complimentary access to our network of coworking spaces, 24/7 access, and a variety of workplace amenities including unlimited drip coffee.
DAY PASS
Need a change of scenery? Purchase a Day Pass for $50 and enjoy working in our expansive workspace for the day.
See What Our Members Are Saying
"Roam Galleria was the perfect place for me to get work done while my daughter worked the 2021 Braves home games. Super comfortable, productive, and modern office space with friendly staff. Common spaces (to break the WFH monotony) and plenty of nooks to hide away and have phone calls. Well done!" - Phil White
"From ease of booking to ease of meeting hosting, this is the place to be. The staff is always nice and they go above and beyond what it takes to make meetings happen, from big to small. I so appreciate each time I book with them!" - Rachel Kozloff
"Getting myself a membership was one of the best things I did for both my business and myself. The staff is like family, the working environment is excellent, and the community here is second to none. Whether you're just coming to get out of the house and work elsewhere or you're hosting a meeting, don't leave Roam off your list." - Kelly Vaughn
"A really good experience at Roam. I needed a short-term meeting space and this was perfect. Quiet and the staff were super efficient and attentive. The lunches they ordered were great, and I actually looked forward to it the next day. Great equipment and tech provided and a comfortable space. " - Kim Ribbans
"I was at another shared workspace for a few years before I found Roam. I have to say it's been the best choice for a professional work environment and it's given me a great opportunity to help my business to grow." - Jack Baldwin
"I rented "The Hub" for a team meeting and we truly enjoyed working here. The staff is amazing, taking care of every detail needed to have a productive meeting. We also took advantage of catering, which was very convenient and delicious. I will definitely go back." - Stacia McFadden
Parkway Pointe Shopping Center

I-75, I-285; Cobb Parkway and Cumberland Boulevard SE
3101 Cobb Pkwy
Suite 124 (2nd Floor)
Atlanta, GA 30339
404.850.9740
Monday - Friday 8am - 6pm
Just inside the Perimeter, Roam Galleria is a proud neighbor of Truist Park and countless other Atlanta brands.
Just off I-75, Roam Galleria is near East Cobb, Vinings, and Buckhead with easy access to Midtown, Downtown, and the airport. It truly is some of the best real estate in Atlanta! Located in the Parkway Pointe Shopping Center at the intersection of Cobb Boulevard and Cumberland Parkway SE, ample free parking is available onsite. Our workplace is located on the 2nd floor and is accessible by stairs, escalator or elevator.
Frequently Asked Questions