Work, meet and office in the Town at Trilith
Rather than a place dreaded on Monday and fleeted on Friday, we've reimagined the office to serve as both a destination and immersive experience – because we believe work is more than just a J-O-B. Work matters. Unlike your traditional office, the workspace and collaborative environments at Roam at Trilith are inviting, eclectic and entirely unconventional. It's a place that's quirky by design and uniquely welcoming in nature. From exposed brick and eccentric décor to commissioned wall murals paying tribute to both the local community and Trilith film scene, expect the unexpected at Roam. 
Welcomed by an eye-catching emerald-green staircase - leading to a full second floor of work and meeting space - and the aroma of freshly brewed coffee at the Coffee Bar, our baristas will handcraft your beverage of choice before you settle in for a productive and energizing workday. Whether you prefer the comforts of lounge seating, collaborative communal tables, or private canopied chairs for independent work, the shared workspace offers a variety of inspirational settings for you to imagine, create and accomplish your best work. If you're in need of some privacy to make a call or two, Roam offers phone booths for your convenience and security. Need a different vantage point or boost of creativity? Take to higher ground and work from the mezzanine that overlooks the energizing Coffee Bar and lively workspace below.
Unique design elements, innovative technology features, and purposefully crafted meeting spaces are sure to impress your colleagues and clients. From lighting and acoustics to projection and audiovisual, Roam's boardrooms, conference rooms, and premier training spaces feature impressive concepts for podcast studio recording and film screening, as well as highly creative environments for ideating and brainstorming. Every good production calls for an intermission. Allow our hospitality team to help you make the most of your meeting breaks. Keep your attendees fueled with full-service catering from preferred local vendors and engaged with one-of-a-kind experiences ranging from elevated meeting packages to team bonding activities, member events, and cocktail-making demonstrations. From personalized setup to custom experiences, your personal Roam meeting coordinator will sweat the details and execution, giving you the freedom and flexibility to stay focused on what's most important.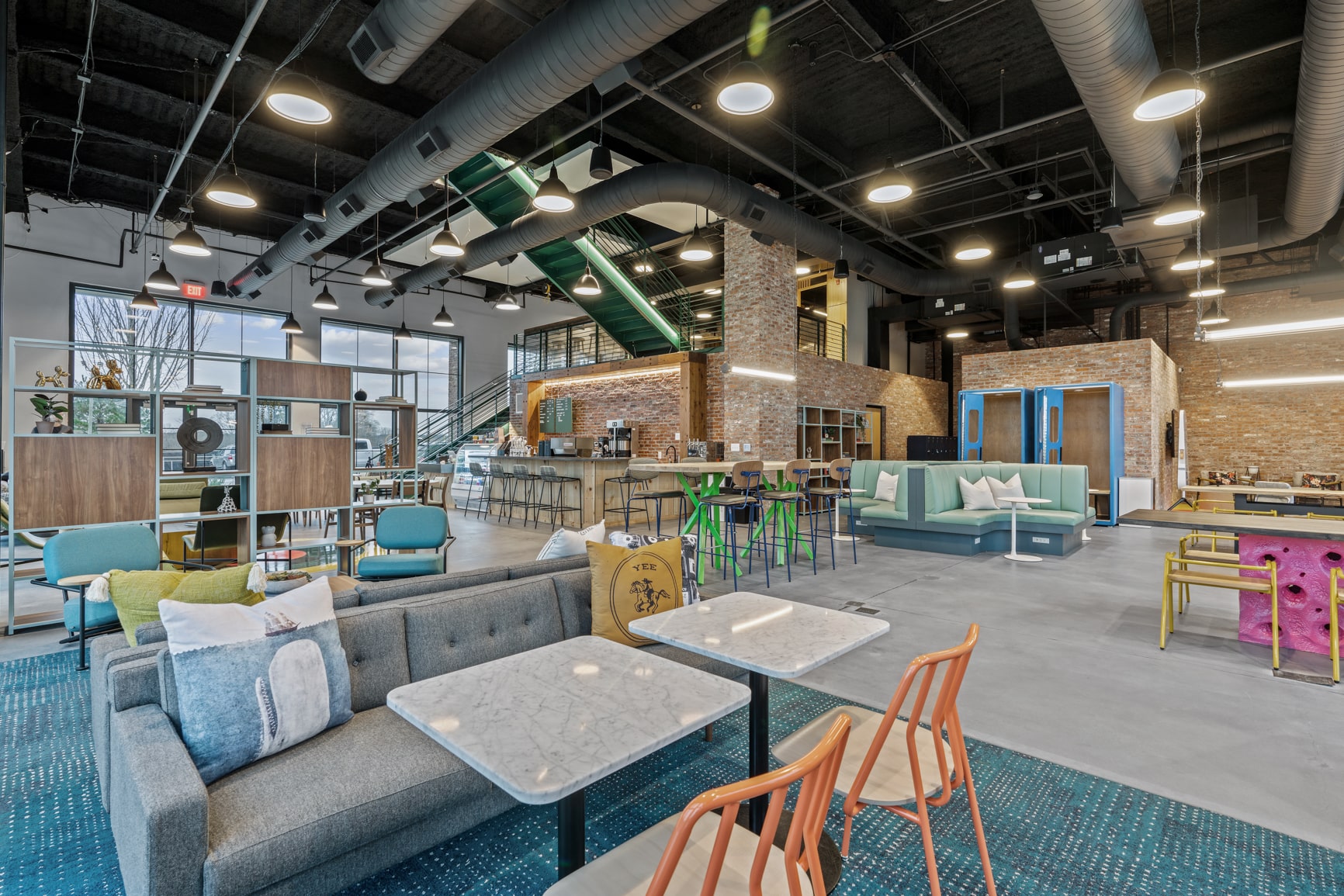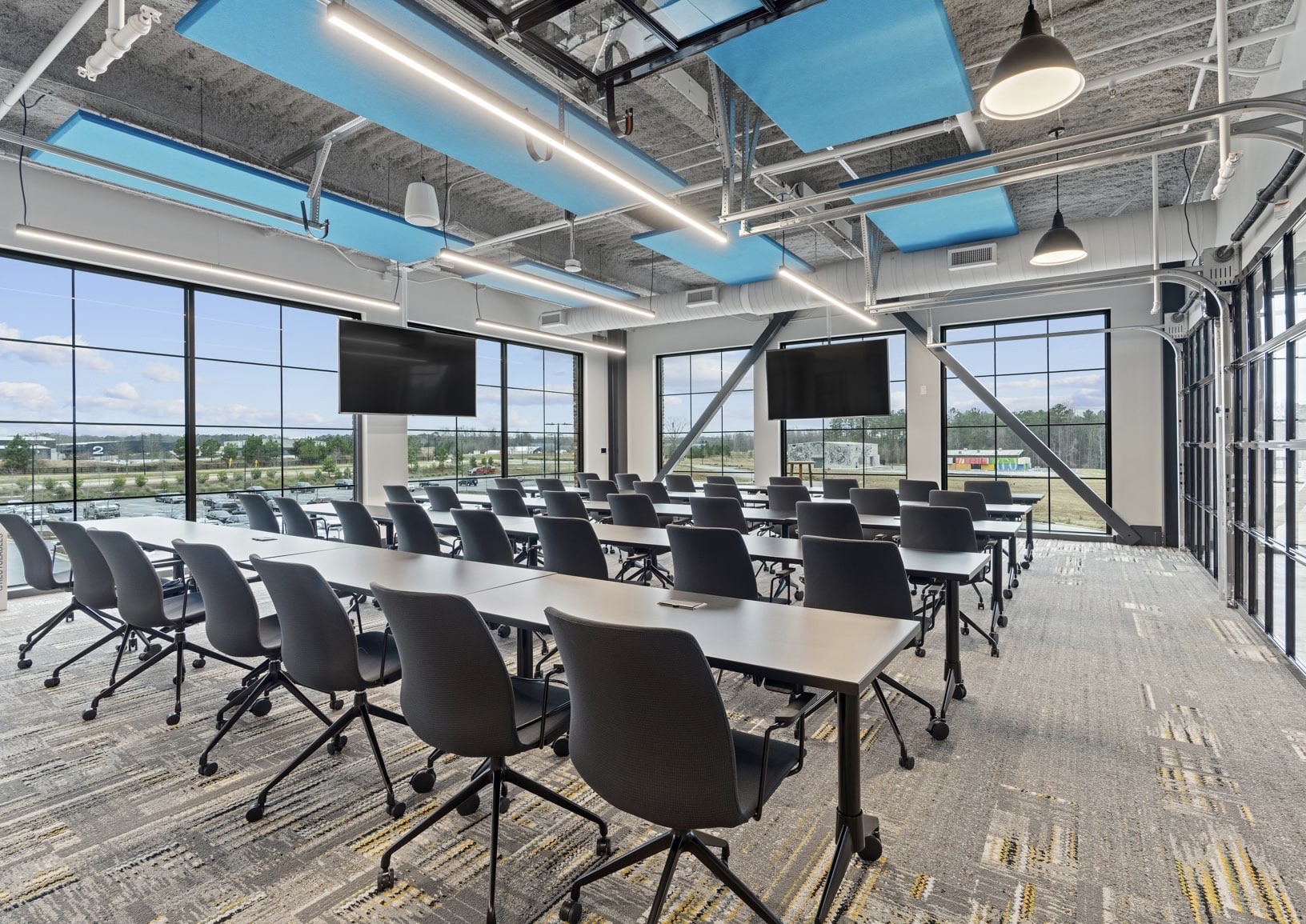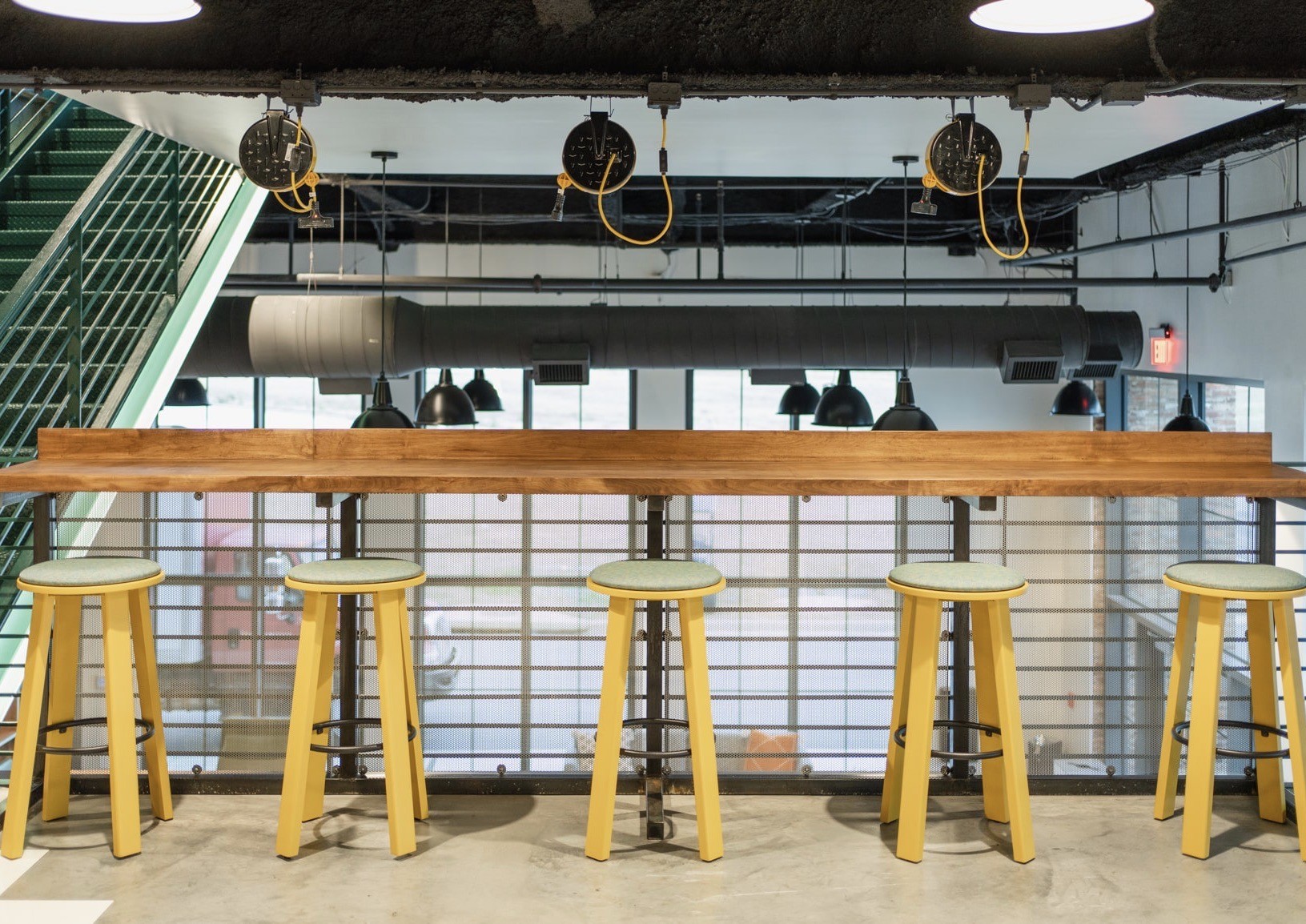 MEMBERSHIPS
Flexible, month-to-month memberships equip you with access to productive work environments and professional amenities to help you work productively, meet with clients and scale your business. And for teams of 10+ people, we'll work with you and your company to create a custom enterprise membership to meet your monthly or ongoing workspace needs.
MEETING SPACE
From floor-to-ceiling windows and complimentary A/V to full-service catering and engaging meeting experiences, our meeting space offers everything you'll need for a productive and inspiring offsite meeting. To learn more about hosting a meeting at Roam, browse our luxury meeting rooms, sample catering menus and add-on enhancement packages.
OFFICES
Enjoy the convenience of private office space with the flexibility of monthly lease options. Plus, benefit from Roam membership amenities – including monthly meeting room access, printing services, digital advertising and more!
PRIVATE DESKS
Roam's private desks are lockable, fully-furnished workspaces offering a productive personal hideaway.
DEDICATED DESKS
Enjoy the energy of working amongst other members in Roam's shared space with the added convenience of a personal desk that's always reserved just for you. Consider it the best of both worlds.
ROAM AT TRILITH + PIEDMONT WELLNESS CENTER MEMBERSHIP
Roam at Trilith and the Piedmont Wellness Center partnered to offer a joint membership designed to help you achieve a healthier work-life balance with access to premier coworking spaces and gym amenities. This exclusive membership offers monthly savings and provides a single person the Select membership at Roam at Trilith and the All-Access membership at the Piedmont Wellness Center. Remote workers, small businesses, and creative professionals can thrive in our inspiring and communal workspaces and exercise facilities.
Learn more and sign up today!
DAY PASS
Need a change of scenery? Purchase a Day Pass for $50/person and enjoy working in our shared office space and communal workspace for the day.
Neighboring parking lot off Trilith Parkway

Highway 54; Trilith Parkway and Heatherden Avenue
210 Trilith Parkway
Suite 100
Fayetteville, GA 30214
770.767.0900
Neighboring the Piedmont Wellness Center and Barleygarden Kitchen & Craft Bar, Roam at Trilith is nestled in the heart of Trilith's Town Centre.
Just off Trilith Parkway on the northern edge of Town, Roam is located in the Two-Ten Building. Ample free parking is available in the adjacent parking lot and along the street.