Meeting Room Rental - Trilith
Meetings are critical to business success. But finding a professional and private space to meet with clients or colleagues can be difficult. Roam at Trilith makes it easy for you. Located in Fayetteville, just a few minutes drive from downtown Atlanta, we offer on-demand meeting space rentals to meet your business needs.
Roam at Trilith is designed to provide flexibility. Meeting room rentals are available in both hourly reservations and full-day bookings. Whether you need to meet with a team of 10 people in a technology-equipped boardroom or host a department of 100 guests in a flexible and spacious training room, Roam at Trilith offers a variety of meeting spaces to accommodate your unique needs.
Our meeting rooms are designed to help you get work done with state-of-the-art technology, unique design concepts, whiteboards, business-class Wi-Fi and more. A personal Roam meeting coordinator will work with you to configure the space to meet your unique needs, from classroom-style settings to spacious design concepts for interactive workshops. You'll love our beautiful, modern meeting spaces and state-of-the-art amenities at competitive prices.
"I love the different rooms that Roam has to offer. The creativity that you have put into your designs are fantastic. It opens the door to more innovation and ideation during our meetings."
Sonya Leathers, Chick-fil-A, Inc.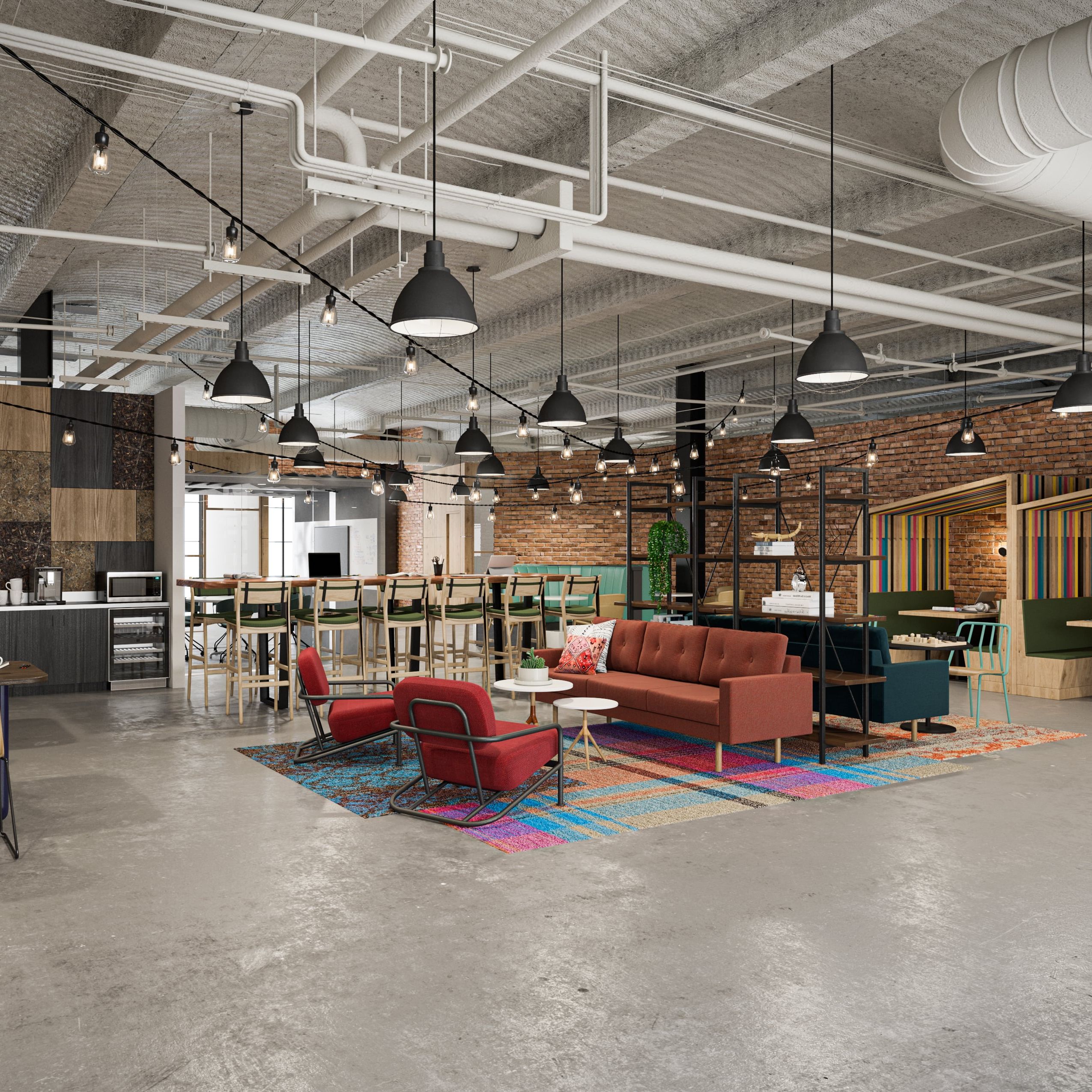 Comfortable & Professional Space
The best ideas are created in a comfortable space that inspires motivation and good results. Our meeting rooms create an atmosphere that drives businesses to meet their full potential.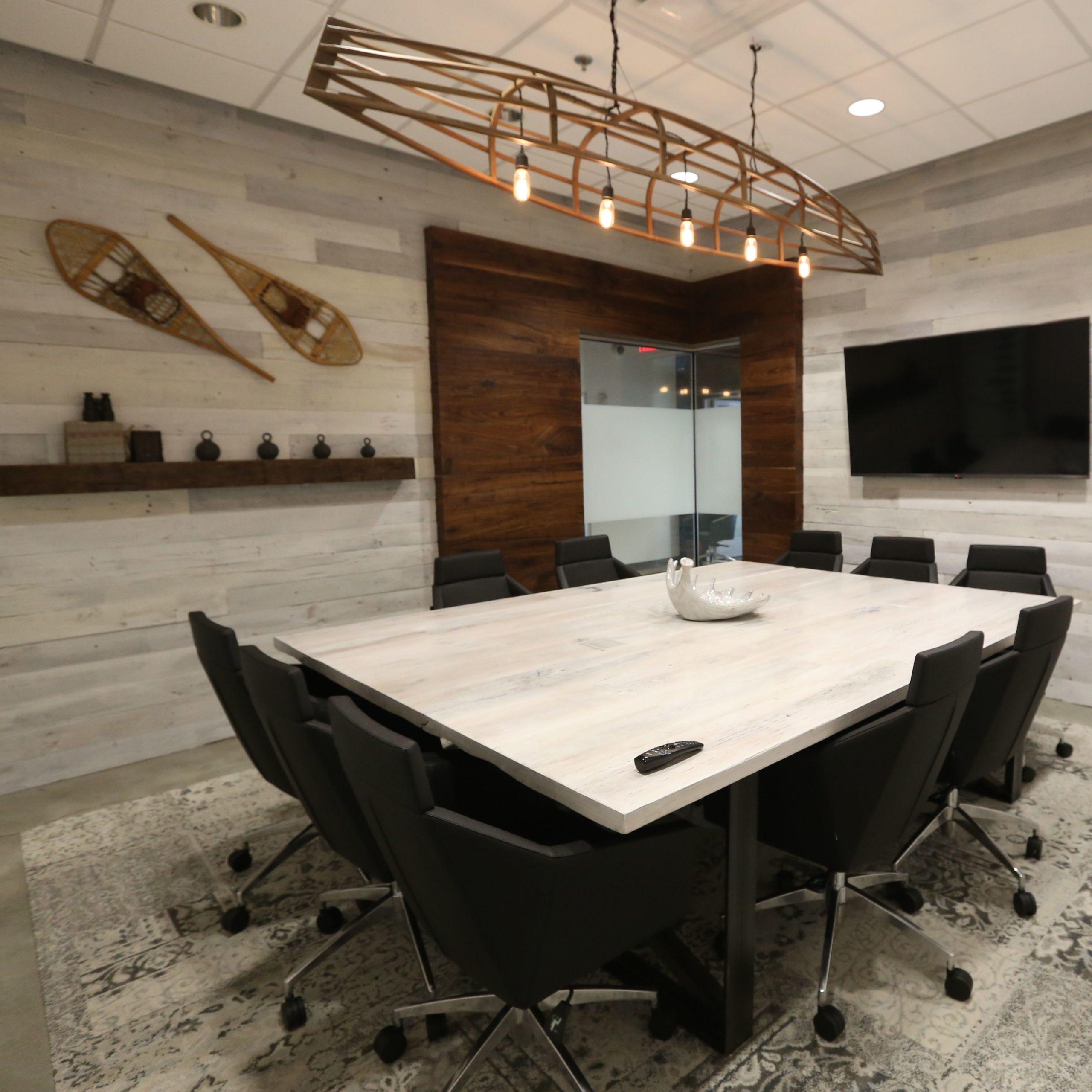 Easy access to all the tech essentials: business class Wi-Fi, AV and HD display equipment, Apple TV, conference phone, podium, microphone and lapel microphones. The convenience and functionality you need to keep things running smoothly.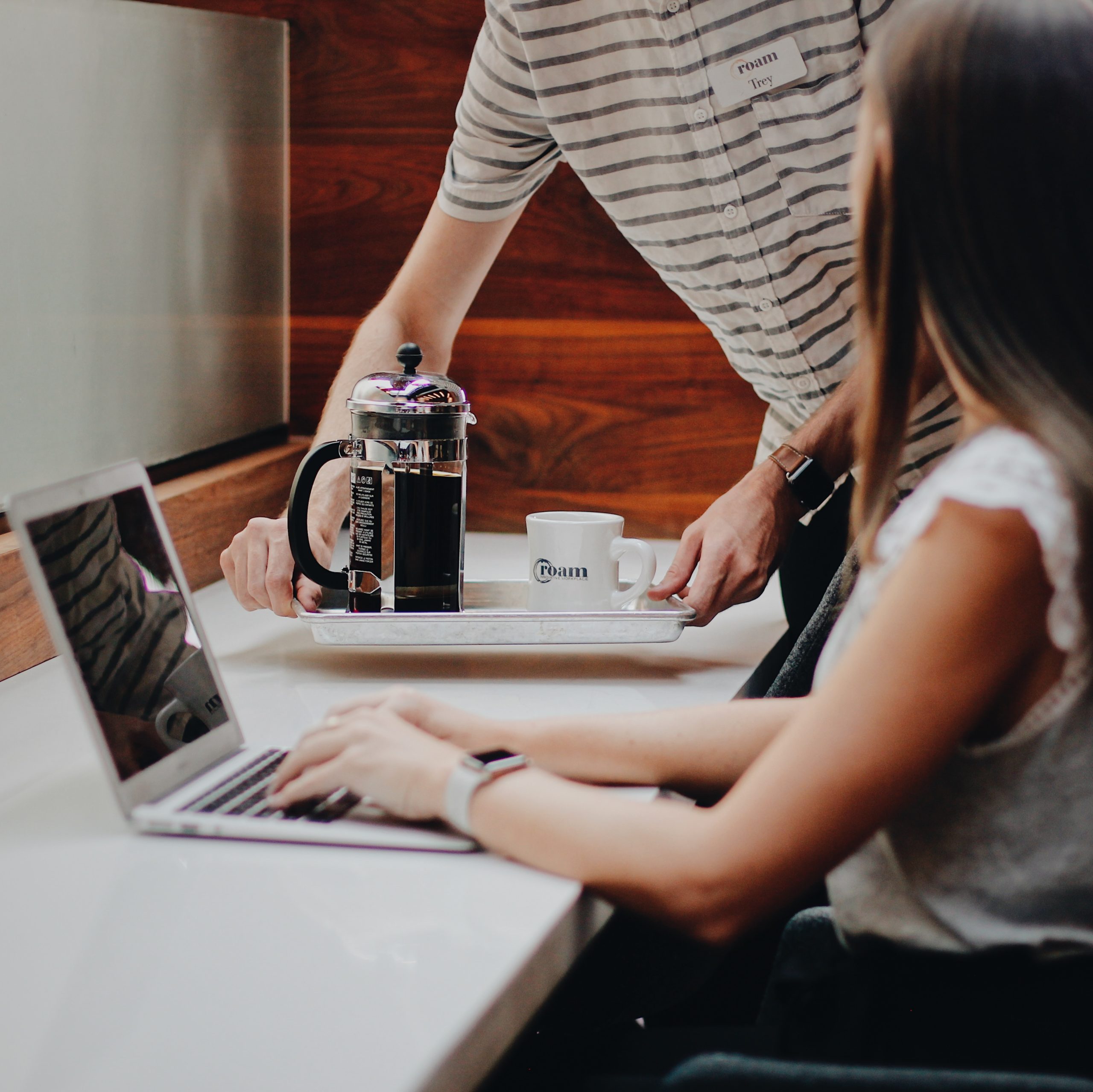 Personal Meeting Coordinator
Make a successful meeting happen - without the stress. Roam meeting coordinators will handle all the tedious aspects of meeting planning so you can focus on what's important.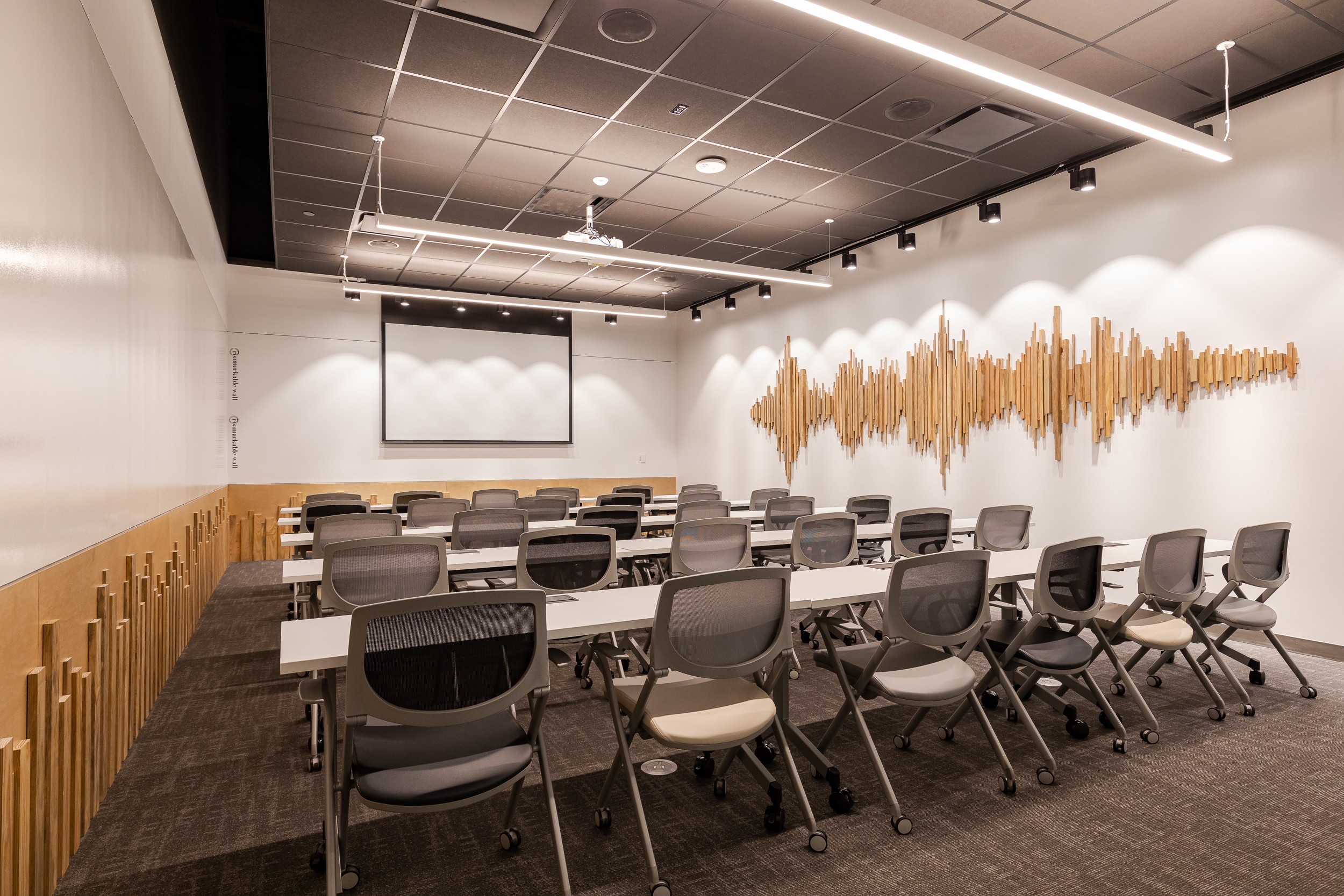 Roam hosts over 10,000 meetings a year on average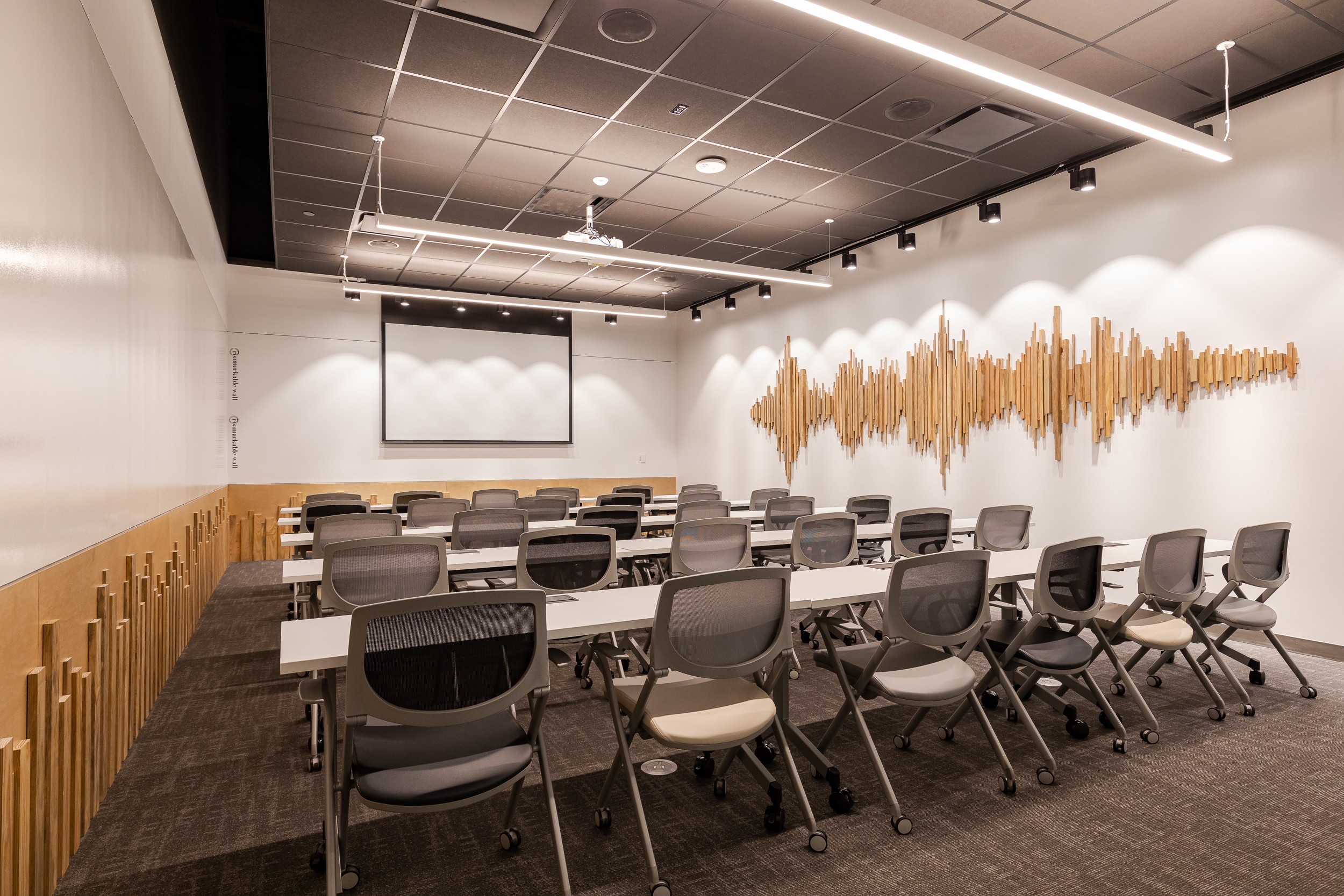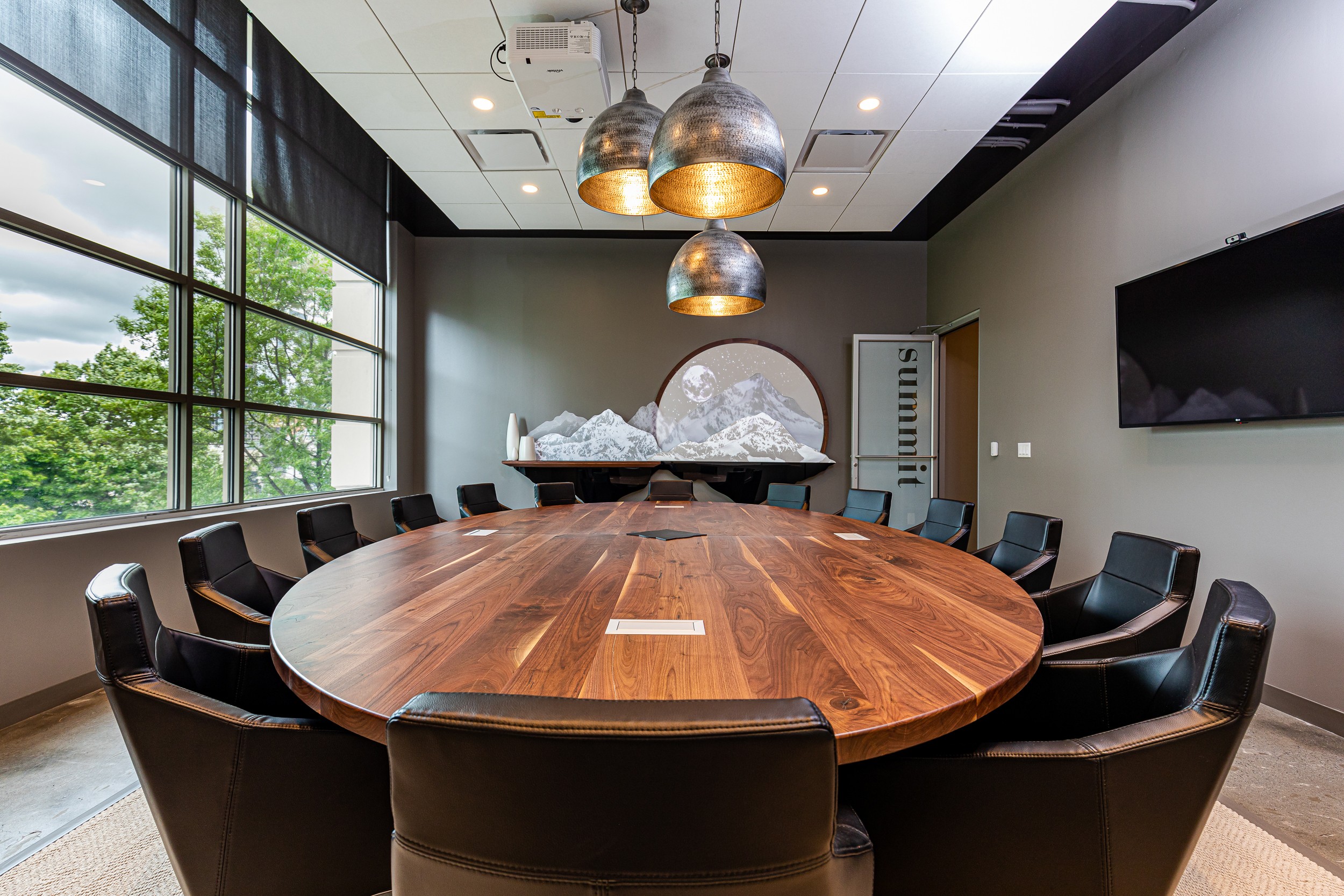 100,000 square feet of work, office and meeting space in Metro Atlanta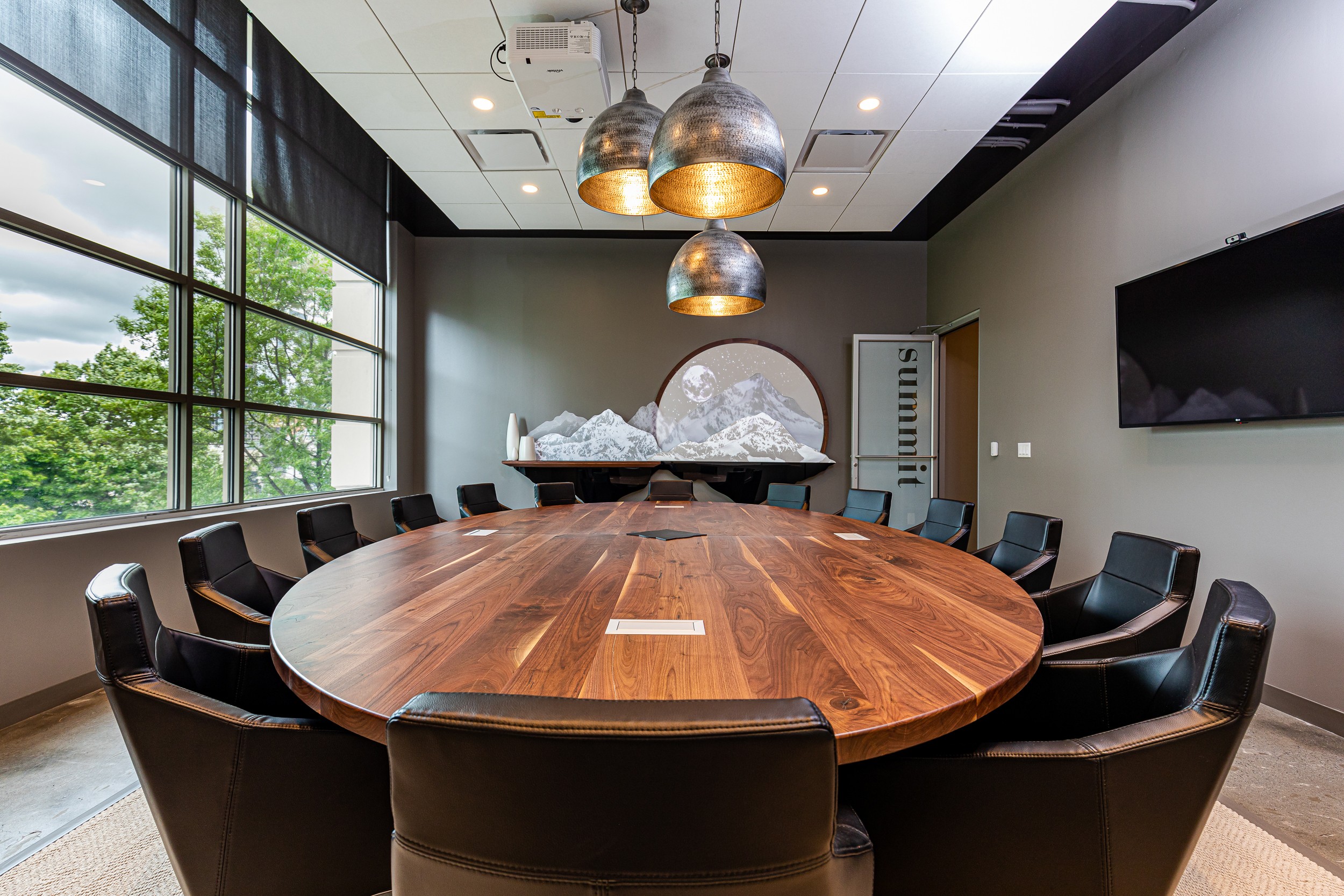 Benefits of Meeting Room Rental in Fayetteville
It can be challenging to find meeting room rentals in Fayetteville, Georgia. The options can be quite limited, and your team deserves to meet offsite in a space that is both productive and inspiring. When you rent meeting space at Roam, you will experience these benefits:
• A personal meeting coordinator will work closely with you to plan, create and execute a meeting experience designed specifically for you
• Access to on-demand meeting rooms available for hourly reservations to host clients, interviews, potential partners and coworkers
• Complimentary technology features including business-class Wi-Fi, AV and HD display equipment, conference phones, webcams, microphones, and more
• Options for hosting board meetings and formal events with catering services
• Exceptional location just outside of Atlanta with modern amenities in Trilith's Town Centre
• Cutting edge technology, including a screening room and podcast recording room
• Onsite coffee bar with freshly brewed coffee, specialty beverages and light bites available
Why Roam
Our team is committed to ensuring you have a productive and seamless meeting experience at Roam. With flexible meeting spaces, complimentary technology features and a personal meeting coordinator to manage and execute the details of your event, you can find yourself hosting a successful meeting without the typical stress and worry. Our team is ready to partner with you and your host for your next offsite meeting at Roam at Trilith. From start to finish, you can trust your meeting will be a success!
If you need a meeting room rental in Fayetteville, you'll find it here at Roam at Trilith. Visit us for a tour of our meeting spaces today!
210 Trilith Parkway
Suite 100
Fayetteville, GA 30214
770.767.0900
Neighboring the Piedmont Wellness Center and Barleygarden Kitchen & Craft Bar, Roam at Trilith is nestled in the heart of Trilith's Town Centre.
Just off Trilith Parkway on the northern edge of Town, Roam is located in the Two-Ten Building. Ample free parking is available in the adjacent parking lot and along the street.
Neighboring parking lot off Trilith Parkway

Highway 54; Trilith Parkway and Heatherden Avenue