What is a Virtual Assistant & What Do They Do?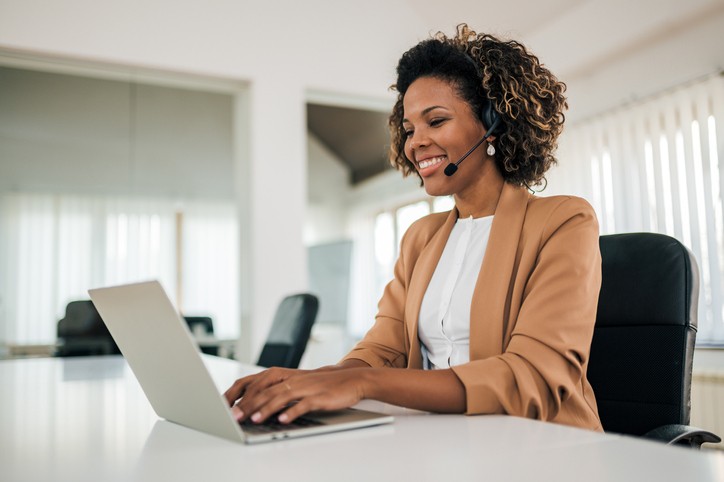 In today's digital age, companies in all sectors rely on virtual assistants to be more productive and grow their businesses. Running a business is a tough job, and you'll likely need some help. A virtual assistant can assist with everyday tasks and specialized marketing assistance, allowing you to focus on core competencies.
If you're feeling the stress of working too much, working nights and weekends or spending too much time on time-consuming office management tasks, it may be time to search for a virtual assistant.
Before starting your search, it is important to understand what a virtual assistant does, the key benefits of hiring one, and what to look for when comparing virtual assistant job applicants.
What Is a Virtual Assistant?
A virtual assistant is an independent contractor that performs administrative work from a remote location. They often work from a home office but use the internet to access the necessary documents and software needed to complete different tasks for the business owner.
A virtual assistant may act like a part-time or full-time employee but is not considered an employee under the Fair Labor Standards Act. Act. Independent contractors are not employed by the company they contract with and therefore are not covered under most federal employment statutes.
While there are no hard-and-fast requirements to become a virtual assistant, most small business owners seek assistants with some specialized training or higher-level education. Today, several community colleges and online companies offer courses and certifications for individuals seeking to improve their assistance skills.
Virtual assistants should possess a range of computer skills, have a high level of proficiency with common business programs and software, and be overall tech-savvy. Some virtual assistants specialize in certain areas, such as bookkeeping. In this case, the virtual assistant should possess high-level accounting skills.
Today, virtual assistants are in demand by online businesses and entrepreneurs alike. Many small businesses do not have the budget or office space to dedicate to a new staff member. With a virtual assistant, this is a non-issue. Modern technology has allowed business owners to stay connected with their virtual assistants all day.
A virtual assistant can do almost anything another support staff could do in person, such as make a phone call, perform data entry, write a blog post, create a social media presence, or engage in digital marketing. Some virtual assistants also specialize in graphic design. A graphic designer can provide the visuals your business is looking for.
What Does a Virtual Assistant Do?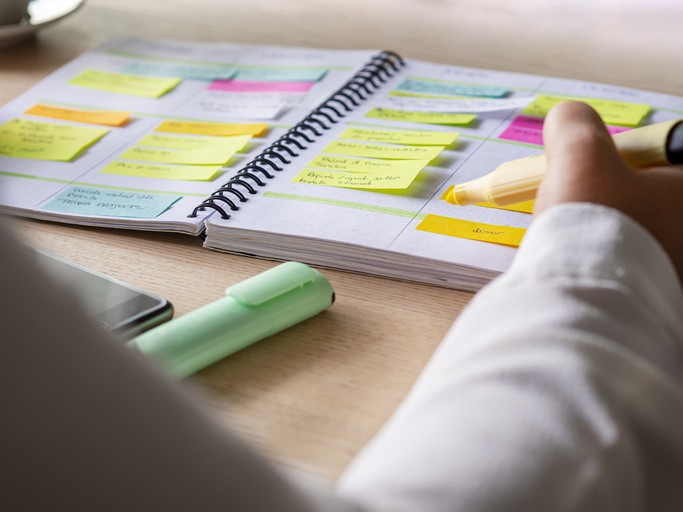 Virtual assistants work on a contract basis, often hourly, to help business owners reach important goals and grow their companies. An administrative assistant may help with various tasks, often mundane ones that business owners don't have the time to complete themselves.
Some of the most common services that a virtual executive assistant may perform:
Bookkeeping – Virtual assistants can help keep track of finances for the smooth operation of a profitable business. Virtual assistants may help manage a budget, track expenses, and make purchases.
Email and Correspondence – Having excellent communication skills as a virtual assistant is key as these professionals may be asked to contact a potential client or customer—email management also plays an important role in virtual assistance.
Calendar Management – Virtual assistants may organize meetings, events, activities, and assignments to ensure that they are not overlooked and are completed within the specified timeframe.
Travel & Lifestyle Management – Travel and lifestyle management tasks aim to make clients' lives easier and more enjoyable, such as by making travel arrangements on behalf of a business owner.
Data Entry – A virtual assistant may compile data, check for accuracy, and eliminate duplicate or unnecessary records.
Customer Service – Companies that offer a product or service often require customer service. Virtual assistants can address basic concerns, provide information, or even provide technical skills in certain situations.
Branded Representations & Reports – A virtual assistant can help present your brand in a positive light and develop business reports that showcase the company's progress.
Establish & Maintain Partnerships – Many companies rely heavily on partnering with other businesses. Virtual assistants can help establish and maintain these partnerships.
Digital Marketing – Virtual assistants can provide specialized assistance with content creation, content management, copywriting, and more.
An intelligent virtual assistant may also possess some artificial intelligence knowledge and can assist with various complex IT issues. For example, your virtual assistant could set up Google Assistant on your devices to help you complete even more tasks using your mobile or home automation devices.
Benefits of a Virtual Assistant
If you are considering hiring a virtual assistant, consider how an assistant can be advantageous to your business.
Time Savings.
One of the biggest benefits of virtual assistants is time savings. Tasks generally undertaken by virtual assistants tend to be repetitive or tactical, such as creating monthly expense reports. Business owners can focus on more pressing issues when they delegate these tasks.
Schedule Management.
Like most business owners, you probably have a lot on your plate. It can be hard to keep up with meetings and important phone calls to business events and project deadlines. A virtual assistant can help manage your schedule and ensure you get things done on time to maintain a healthier life-work balance.
Reduced labor costs.
If you choose to hire a regular employee, you'll have to pay his salary and medical/dental benefits, sick days, holiday leave, taxes, and workers' compensation. Virtual assistants are independent contractors responsible for handling all of their own expenses, including insurance and taxes.
Increased productivity.
When it comes to normal employees, you're usually paying for a standard eight-hour workday, whether the employee is chatting at the coffee station or completing tasks. With a virtual assistant, you only pay by the hour for time spent working. Virtual assistants are self-employed; therefore, their primary goal is client satisfaction.
Greater flexibility.
With a virtual assistant, you do not have to sustain a standard 9-to-5 workday if you don't want to. You can find a virtual assistant that will work around your schedule and be there for you when you're not available to take phone calls or return emails. You can trust a virtual assistant to complete any administrative task you need done quickly and efficiently.
What Makes a Good Virtual Assistant?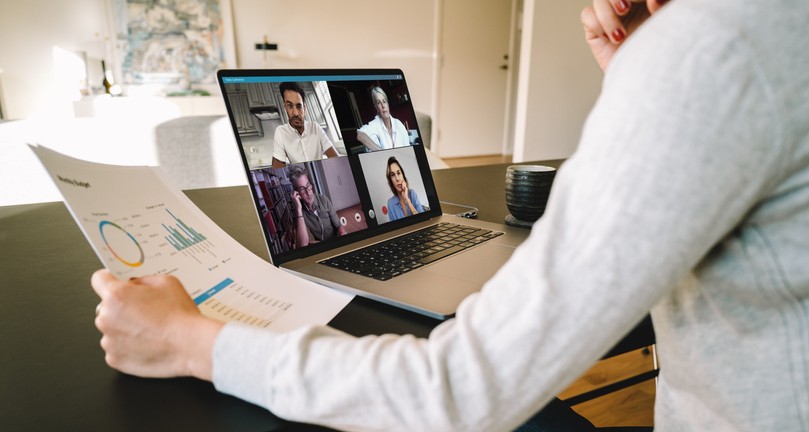 Not everyone has the skills, knowledge, and personality needed to be a good virtual assistant. For this reason, it is important to thoroughly screen your options and choose one that best meets your unique requirements.
There are several important qualities that you should look for when hiring a virtual assistant, including:
Reliability – Virtual assistants must be highly reliable. Even the most qualified professionals will ultimately not work out if they fail to start work on time or complete assigned tasks. Virtual assistants work in virtual offices, so you cannot always be there to look over their shoulders. Instead, you need a reliable assistant that you can trust.
Good Communicator – A virtual assistant must know how to effectively communicate with you and potential clients, current customers, stakeholders, partners, or anyone else involved in the business. Good communication is critical whether they are responding to phone calls or sending an email message.
Resourcefulness – You don't want to hire a virtual assistant that hurries through their checklist of tasks without putting any effort into doing their best work. While it is important to be realistic about what you can expect from your virtual assistant, you want to ensure that your candidate is willing to go through all mediums to perform optimal work.
Multi-Tasker – Virtual assistants must complete a wide array of daily tasks. It's not uncommon for assistants to juggle multiple clients or projects, answer phones while responding to emails, and perform many other jobs throughout the day.
How to Hire a Virtual Assistant
If you need a professional and reliable virtual assistant, Roam can help. Roam has partnered with VaVa Virtual Assistants to provide exclusive virtual assistant services to Roam members. When you request Roam's virtual assistant services, you'll be paired with a highly qualified, U.S.-based virtual assistant in your preferred time zone.
We'll start by determining what you need and what skills would be most beneficial to you and your team. You'll then have the opportunity to get acquainted with a virtual assistant through a kickoff call where introductions can be made. Next, you can begin delegating tasks and your virtual assistant will report back to you once tasks and projects are completed.
Interested in spending less time on administrative work and other tasks, less money on hiring full-time employees, and accomplishing more through maximized productivity? Reach out to the friendly team member at Roam to discuss your needs and get started with your new virtual assistant.