What is a Hybrid Workplace and How Do You Implement It?
Hybrid work models are currently used by more than 63 percent of high-growth companies, according to a recent Accenture report. The report also revealed that 69 percent of businesses with little to no growth reject the concept of hybrid workforces in favor of on-site or all remote employees.
COVID-19 has transformed the way that we work. However, hybrid work is not a new concept by any means. Even before the pandemic, many sectors of the U.S. workforce leveraged remote collaboration tools and technologies like video conferencing.
The future of work is currently at a place of meaningful change for organizations all over the world. Business leaders everywhere are recognizing the importance of creating a healthy work-life balance for employees and a hybrid workplace provides an opportunity to eliminate the traditional 9-to-5.
In a post-COVID world, the hybrid work model has become an essential component in corporate reopening plans. Learn more about hybrid work, why employees value a hybrid work environment, and how to implement a hybrid workplace model within your organization.
What Is Hybrid Work?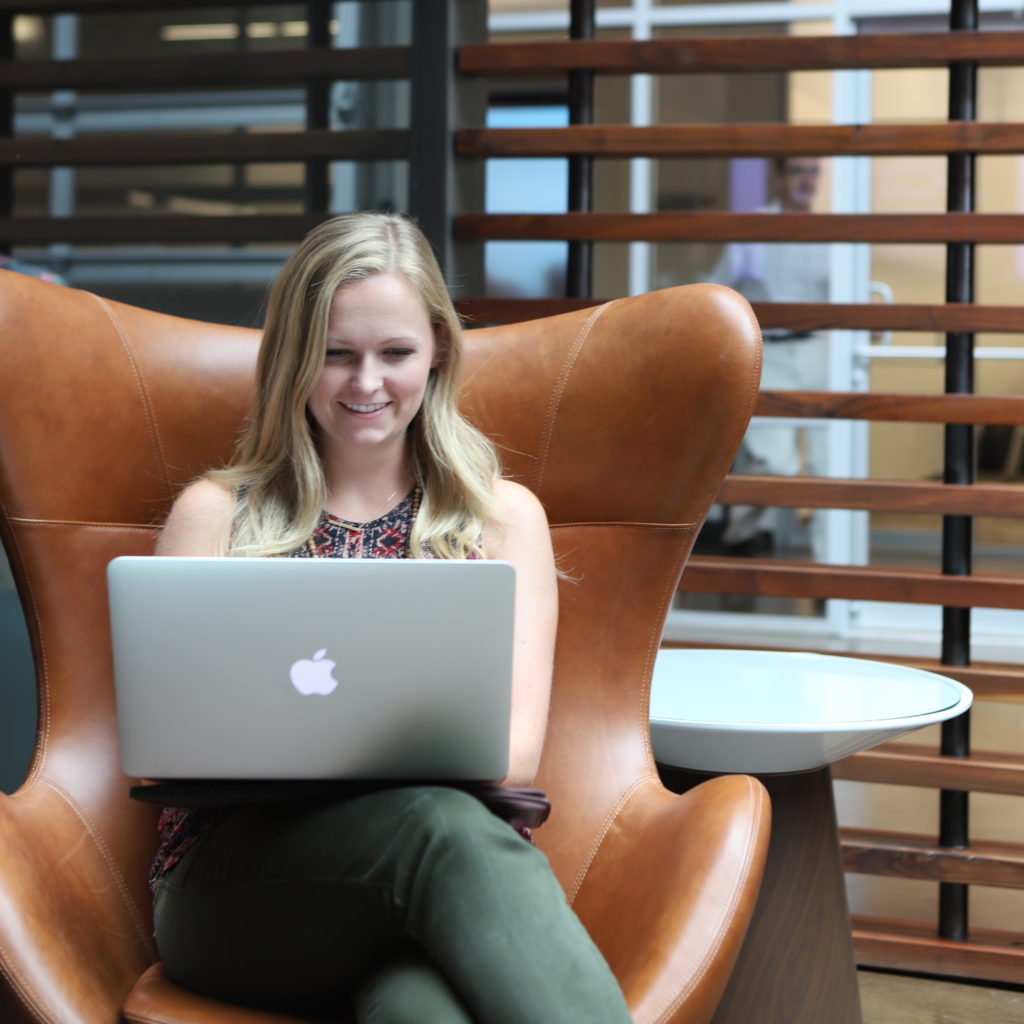 Hybrid work is defined as a work style that incorporates a mixture of in-office and remote workers. This flexible policy empowers modern employees to balance time spent between home and the office without sacrificing pay. A hybrid workforce is typically made up of employees that work both on-site and off-site. These workers may switch between these settings regularly based on their needs and job responsibilities.
The transition to a hybrid model has been in the works for several years but has garnered substantial attention since the start of the pandemic. Advances in technology, such as the use of smartphones and cloud computing, have made it possible for employees to work and collaborate from nearly any remote location. Modern employees have come to expect greater flexibility in where and how they work, making hybrid work opportunities a must for businesses that wish to attract and retain top talent.
So, what does a hybrid work model look like in practice? Hybrid workplace policies tend to exist on a wide spectrum. On one end of the spectrum, you have a traditional hybrid work model that was commonly seen pre-pandemic. In this type of model, a company may have a separate 100 percent remote workforce and 100 percent in-office employees. This division is often caused by varying departments or job duties. For example, a company may have an in-office sales team and a remote marketing team.
On the other end of the spectrum, you have a highly flexible hybrid policy where all employees participate in in-office and remote work at some point. These employees may have the ability to choose where they want to work or may spend half of the week in-office and the other half performing remote work. For example, a company may allow employees to work remotely Monday through Wednesday but come into the office on Thursdays and Fridays for meetings or other activities.
Why Do Employees Value It?
Many employers are striving to get their workforce back in the office but employees are often resistant to change. According to a 2021 Remote Work & Compensation Pulse Survey, 48 percent of respondents expressed a desire to be fully remote and 44 percent favored a hybrid working arrangement.
If the past couple of years has taught us anything, it's that companies who are willing to adopt a hybrid work model can thrive in the modern business market. A recent report by Accenture revealed that a whopping 83 percent of workers favor a hybrid model in which they can work remotely between 25 and 75 percent of the time. The report also showed that 40 percent of employees believe that they can be healthy and productive from anywhere.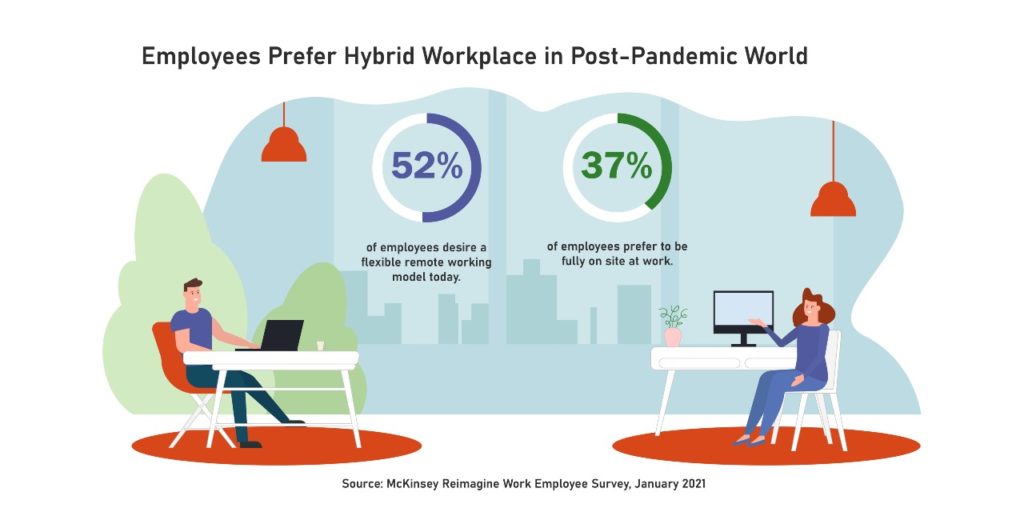 There are many reasons why employees place significant value on remote work and hybrid options. Some of the biggest benefits of hybrid working for employees include:
Improved Employee Well-Being – Many employees enjoy the freedom and flexibility that hybrid work provides. Employees can maintain a healthier work-life balance resulting in greater employee satisfaction.
Reduced Commute Costs – The cost of commuting to and from work can result in a substantial sum by the end of the year. Employees that are permitted to work remotely at least part-time can enjoy lower commute costs.
Freedom to Work in Various Locations – Remote employees are not limited to just working from home. Today, remote employees have more options than ever before, including access to professional coworking spaces like Roam.
Greater Productivity – Productivity has been linked with increased focus, greater flexibility, and reduced absenteeism. A recent report by the Boston Consulting Group (BCG) showed that more than half of managers believe that their teams are more productive when they work remotely.
Enhanced Collaboration – It can be difficult for teams to find time for face-to-face interactions, especially while working in separate locations. Hybrid work makes it easy to stay connected by providing employees with access to tools that promote employee engagement and collaboration.
Access to a Wider Talent Pool – Companies are often limited to local job candidates when they enforce in-person attendance in the workplace. Businesses that adopt a hybrid work model can gain access to a wider talent pool that consists of professionals from all over the world.
How to Implement a Hybrid Workplace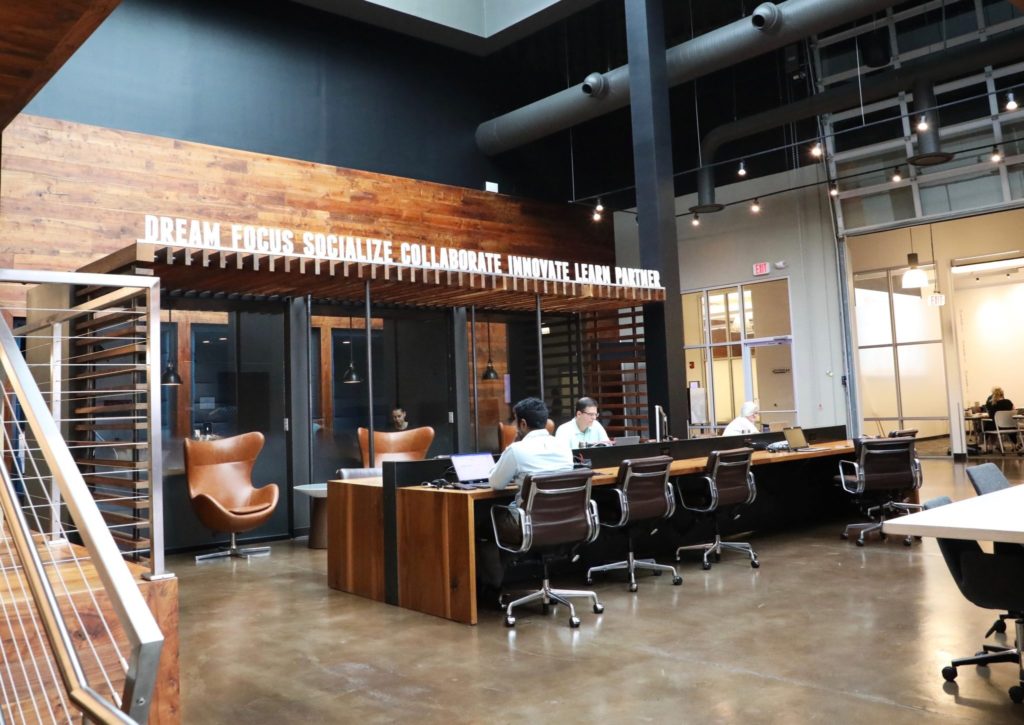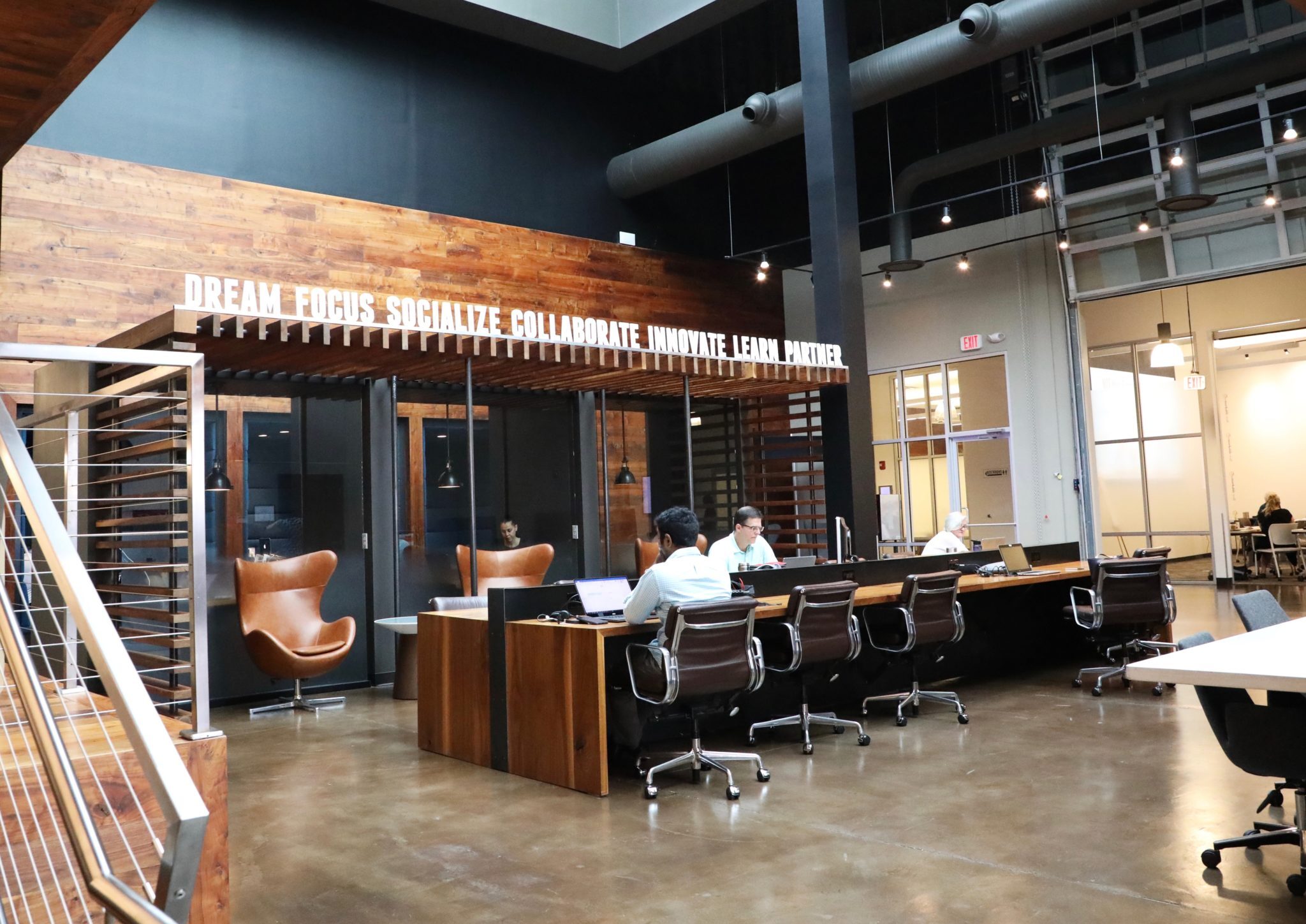 Adopting a hybrid work model requires some preparation to develop a practical design and ensure a smooth implementation. When creating and implementing a hybrid workplace, consider the following important steps:
1. Identify the Needs of Employees
Understanding employee experience can go a long way towards creating a successful hybrid workplace. Communication is key to ensure that employees have a say in what type of work environment would best benefit them. Involving employees in the design of a hybrid work model can boost morale and motivate workers to do their best work.
One of the best ways to identify the needs of employees is to send out a simple survey to the entire workforce. Ask questions about their preference to work in-office or remotely, how often they would like to work remotely, and if they believe that a hybrid workplace would affect factors like work hours, company culture, and collaboration.
2. Build a Hybrid-Flexible Infrastructure
When properly implemented, a hybrid workplace can bridge the gap between on-site and remote work environments, allowing employees to work in either setting with ease. However, businesses require access to the right technologies, such as on-site video conferencing equipment and communication tools.
It is also important for organizations to establish business-wide communication best practices to encourage team leaders to effectively communicate and set clear expectations with employees. Office schedules can be useful for managing workplace traffic and should be easily accessible by every team member.
3. Don't Overlook the Importance of Workplace ExperienceDon't Overlook the Importance of Workplace Experience
While employees may not always be on-site, business leaders can still provide a great workplace experience. Workplace experience is a holistic approach to developing an optimal environment for employees to perform their job responsibilities. This approach focuses on how space and technology come together to drive enhanced business performance.
Workplace experience consists of three main components: space, technology, and people. Space refers to an employee's physical surroundings in which they perform work. For a remote worker, this could be a home office or coworking space like Roam. Technology includes the tools and systems employees use to complete their jobs. The people in a workplace, along with their relationships, can impact how work is performed.
4. Continue to Gather Feedback from Workers
Developing a hybrid workplace doesn't end with the completion of a policy. It is important to continuously request and gather feedback from team leaders, employees, and stakeholders to ensure that the hybrid model is successful. Provide several ways for employees to provide feedback, such as through text, email, or an online platform.
Once ample feedback has been received, analyze this information to see where improvements can be made. Paying attention to the ongoing needs of employees can help reduce worker turnover and boost morale.
5. Place Greater Focus on Employee Safety
The Centers for Disease Control and Prevention (CDC) has continued to release new guidelines and mandates for keeping employees safe in the workplace. Social distancing while performing office work, mask mandates, and other policies have helped curb the spread of the virus. However, there is always more that companies can do to protect their workforce.
Enforce strict cleaning protocols to ensure that all surfaces remain clean and hygienic for employees that work in the office. Companies with a lot of real estate may consider hiring professional cleaners to maintain the health of the building, especially in areas with a high number of COVID cases.
Roam – A Comprehensive Work, Meet & Office Solution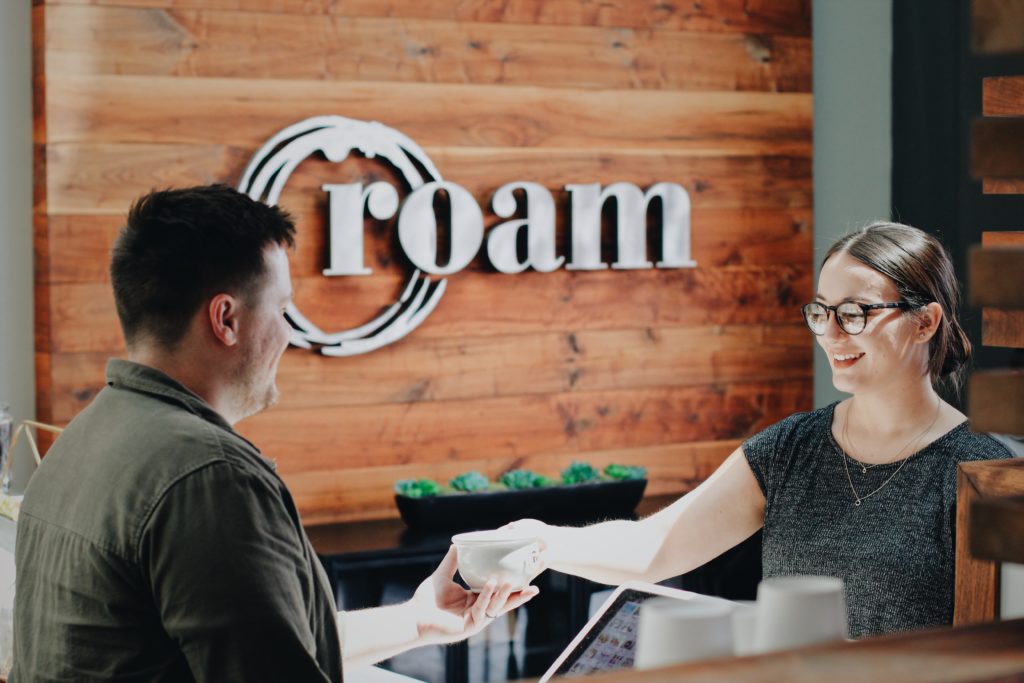 Today's remote workers require a space that caters to their unique needs. Roam offers a flexible coworking space that is intentionally designed with the remote worker in mind. At Roam, you'll discover professional, shared workspaces, private offices, and meeting rooms equipped with complimentary technology where businesses can successfully host hybrid meetings.
Roam is proud to offer a wide range of custom solutions for remote and hybrid workforce strategies. Our custom enterprise solutions are specifically tailored to support remote workforce strategies through the delivery of on-demand office alternatives. Schedule a tour at one of seven locations or reserve your remote workspace today.