What is a Flexible Workspace & How Does It Help Your Work?
Flexible workspace, also known as a flex space, is a unique workplace arrangement that encourages employee engagement and greater productivity.
Working in a flexible workspace where there are different individuals, businesses, and brands inspires creativity and opens up new opportunities to grow and expand. A flexible office offers many of the same amenities as a traditional office, like access to desks and comfy chairs, unlimited drip coffee, and a mailbox.
Times are changing and more entrepreneurs and employees are working from home, at least some of the time. More employees are also demanding fluid, flexible hours to accommodate their schedules. Flexible workspaces have grown at an average annual rate of 23 percent since 2010, according to JLL. Let's learn more about the different types and benefits of a flexible workspace.
What Is a Flexible Workspace?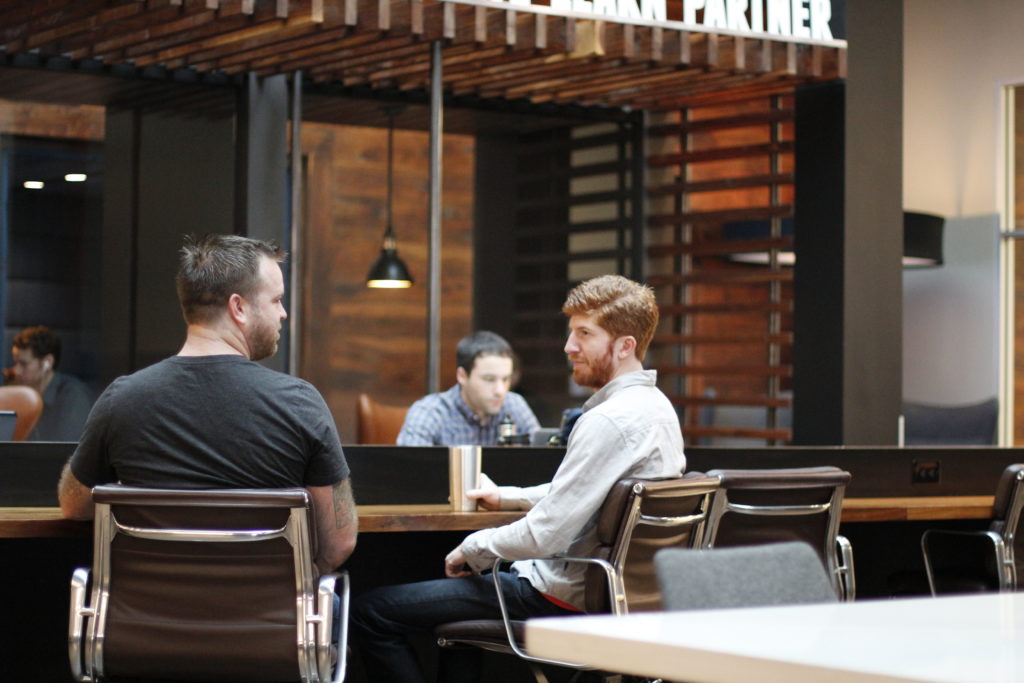 A flexible workspace can refer to a number of unique arrangements. It could be a shared office space with a suite of private offices that can be rented on an as-needed basis. A flexible workspace design can also be a communal space with groupings of furniture that can be arranged to meet the needs of businesses. A coworking space will often have meeting rooms that can be booked for presentations or other activities.
Businesses of any size can benefit from a flexible office space. Coworking spaces are ideal for newly established businesses, businesses without a physical address, or businesses that need a place to meet with staff, suppliers, or workers.
There were more than 30,000 flexible workspaces globally in 2019, according to the Global Coworking Unconference Conference (GCUC). By the end of 2022, the number of worldwide flexible workspaces is forecasted to reach 49,500 due to a surge of new coworking spaces across the globe.
What are the Strategic Benefits of Joining a Flexible Workspace?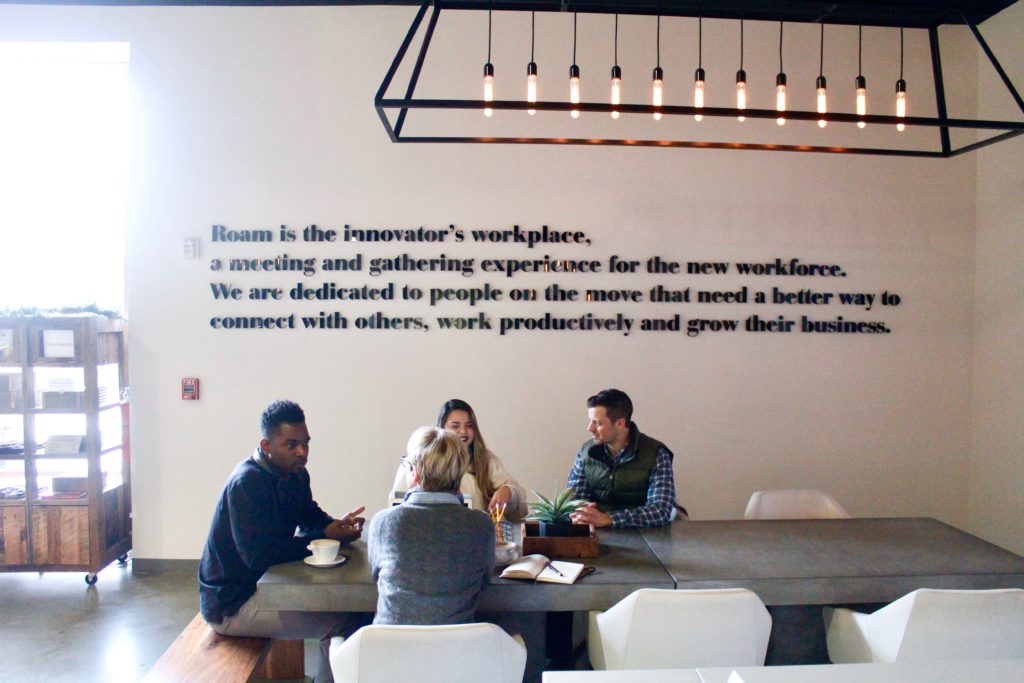 As companies begin to dynamically shift their priorities, the flexible workspace industry emerges as an effective solution for organizations looking to become more agile. Here are some strategic benefits of joining a flexible office environment.
1. Flexibility
As the name implies, flexibility is one of the biggest benefits of using a flexible space for work. Unlike a traditional workspace, flexible workspaces do not require a long-term commitment. Businesses can choose how long they would like to book a space, giving them more control over occupancy costs.
Flexibility also allows businesses to choose a space that meets their specific needs. For example, large companies may want to book office space that provides their workers with greater privacy. A flexible workspace can also be beneficial to businesses that offer remote work, allowing remote workers to maintain productivity in a professional space.
2. Improved Job Satisfaction
Job satisfaction is a major priority in the flexible workspace sector. A flexible workspace provides employees with a sense of satisfaction as they feel more independent and in control of their work arrangement. A flexible workspace enables employees to work in different ways and locations.
Work hours also tend to be more flexible in coworking spaces. According to Statista, 63 percent of employees believe that the traditional 8-hour workday will eventually be dissolved. Employees that are given the opportunity to create their own work schedule are more likely to experience greater job satisfaction.
3. Saves Time and Money
What if you could cut down on travel time, workplace distractions or even overhead costs? Sounds great, doesn't it? A coworking space can actually help you do all of this so you can use your money and time most effectively.
Employees spend less than 40 percent of their workday performing actual work, according to a U.S. State of Enterprise Work Report. It's not about cutting back on work; it's about finding an environment where people can best use their time. When people have influence over their time and work methods, the quality of work can benefit from this freedom.
Business owners can save money by moving to a flexible workspace arrangement because of lower rent, lower energy consumption, transportation costs, and fewer office supplies and equipment costs.
4. Helps Attract and Retain Talent
The hiring climate today is vastly different than it was years ago. Job candidates are becoming more selective about job opportunities, putting employers in the hot seat. Today, employers must be more strategic in how they attract and retain a robust and diverse talent pool.
Flexibility is a major selling point when looking for new talent. Top candidates know what they want and can often afford to be specific. Offering a flexible workspace will appeal to more candidates and generate more interest among top talent who desire a better work-life balance. Flexible workspace opportunities can also boost brand awareness by helping companies stand out from the competition.
5. Flexible Rental
Flexible workspace arrangements are considered a type of flexible rental. Businesses can choose to book a room for the amount of time they actually need, eliminating the high costs associated with a long-term lease. There is no waiting time before using a coworking space, resulting in little to no downtime.
Committing to a traditional office space can be difficult, especially for startups and small businesses. Flexible workspaces offer flexible lease terms, allowing companies to grow their businesses at their own pace.
6. Better Productivity
The daily grind of working in a traditional office environment can take a real toll on employees. When working in flexible open spaces, individuals are surrounded by other professionals from various industries – all with unique ideas and perspectives. This can result in greater employee engagement and productivity.
A change in environment can help employees recover their inspiration and generate new ideas for projects. Just one conversation with another professional can help spark ideas that allow the business to progress at a speed they never thought possible. Greater productivity can also be achieved through lower stress levels. Employers do not have to worry about costly overhead or infrastructure, such as utilities, furniture, décor, and storage.
7. Flexible Layout
Flexible layout is another major advantage of working in a flexible workspace. These coworking spaces can be arranged in a variety of ways to meet the unique work and collaboration needs of a business. Flexible workspaces also offer other spaces for rent, such as a private office and conference room.
With COVID-19 restrictions still being enforced within many businesses, the importance of office layout cannot be overlooked. Flexible workspaces enable employees to configure their desks in a way that allows for social distancing.
8. Networking
Networking is one of the biggest advantages of a flexible workspace. The networking opportunities that exist in a shared office space can have a positive impact on a business as smaller companies have the chance to network with larger businesses.
Employees can often find other professionals with common interests, allowing them to extend their personal and professional network beyond their personal team. Flexible workspaces are often composed of a community of industry experts that foster new connections and work opportunities.
Flexible Space Trends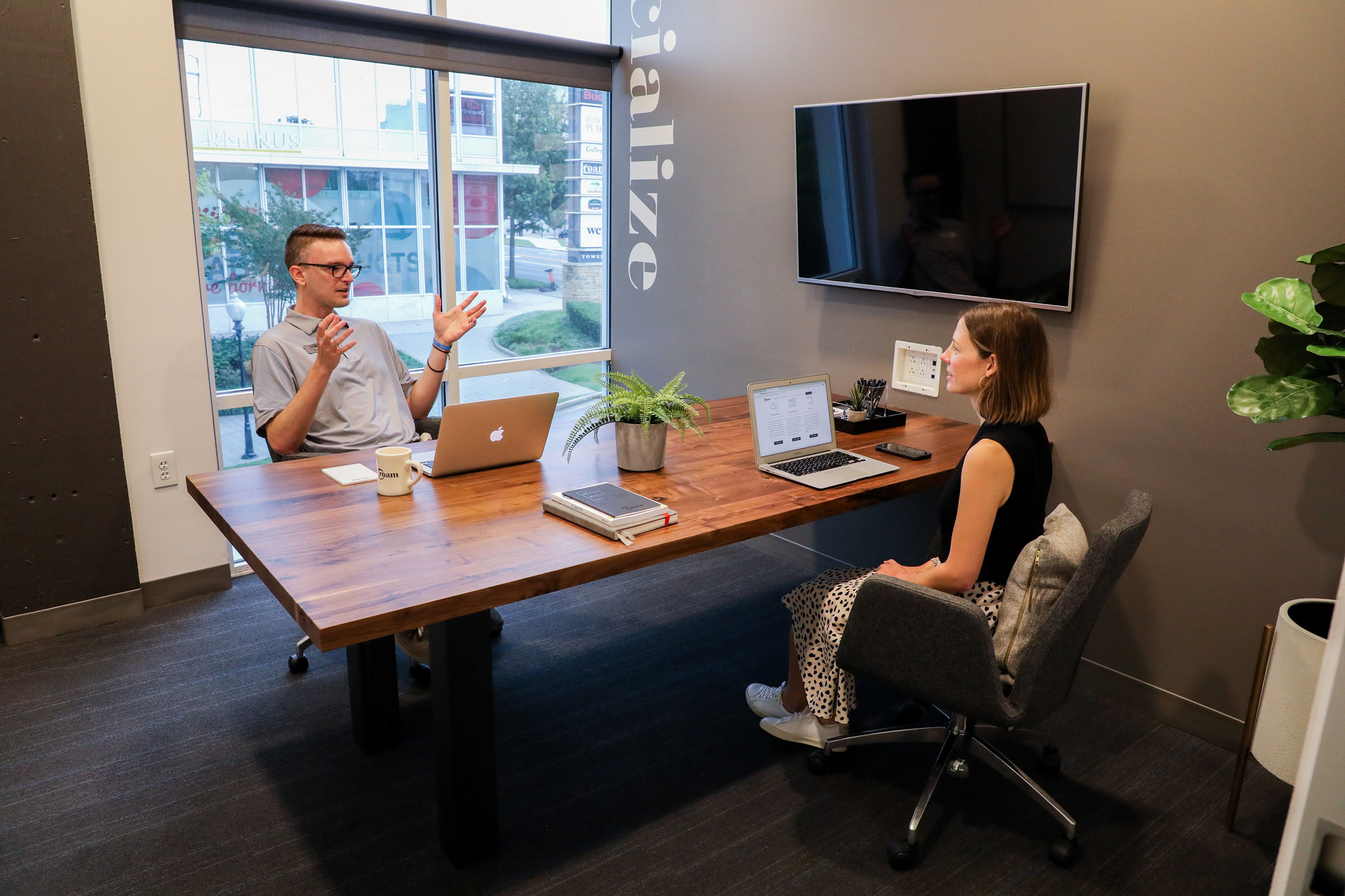 Flexible workspaces have become a popular arrangement that allows employers to maintain open, flexible, and efficient office designs that can be easily adjusted to meet the daily needs of workers. A flexible workspace encourages collaboration in many forms and helps promote strong working relationships between employees.
There are a number of different trends that businesses can follow when setting up their flexible workspace, including the following:
1. Hot Desks
The concept of hot desking enables employees to choose any office seats that are available when they arrive at the workplace. Hot desks have been found to help increase engagement and collaboration between employees by eliminating the stiff concept of assigned seating.
While the hot desk trend can be effective, it is important for businesses to implement some restrictions. For example, different areas of the room may be delegated to certain departments to prevent employees from different departments who don't interact with one another from being seated next to each other.
2. Coworking Space
Coworking spaces provide businesses with a collaborative work environment where entrepreneurs and professionals from different companies go to perform their work duties. Most coworking spaces provide essential office equipment, such as desks, Wi-Fi, printers, meeting rooms, and similar supplies and equipment.
While businesses can choose to create their own coworking space, it can often be more cost-effective to rent a coworking space like Roam. Once a service designed exclusively for remote workers and freelance professionals, coworking spaces now welcome enterprises and companies of all sizes.
3. Activity-Based Working
Activity-based working is a work style where there are a few environments tailored to the nature of work. These spaces contain sufficient office equipment to support whatever work is being performed. This type of arrangement allows employees to choose the place in which they want to work and how they will perform tasks.
Areas in activity-based work environments can range from small, dedicated spaces in enclosed settings to large, open rooms where individuals can collaborate and share ideas. Activity-based working helps to prioritize comfort and productivity while allowing workers to perform their duties in a way that works best for them.
Try a Flexible Workspace at Roam
Roam is a flexible workspace solution designed for working professionals. At Roam, you'll find private offices, quiet areas, dedicated desks, coworking space as well as a host of convenient amenities. For more information, contact us or book your room online.