Each week we will be supplying you with some valuable content to help make the #WFH life a little easier for you. We'll focus on important categories that contribute to you professionally, personally and physically. Follow along over the next few weeks as we give you tips to stay engaged, stay active and stay present.
Professional
With everything as we know it going virtual, a lot of companies are giving us the opportunity to things we wouldn't have the chance to otherwise. Introducing General Assembly. Housed in Ponce City Market, GA offers workshops to teach people about coding, web design, product management and everything in between. With the busyness of life, learning a new skill or honing your craft sometimes gets put on the back burner. Well, now's your chance! General Assembly is offering a free course titled "Digital Marketing 101." In this course, you'll learn all about content strategy, campaign measurement & optimization, branding strategy and so much more.
To learn more about the course or sign up, click here.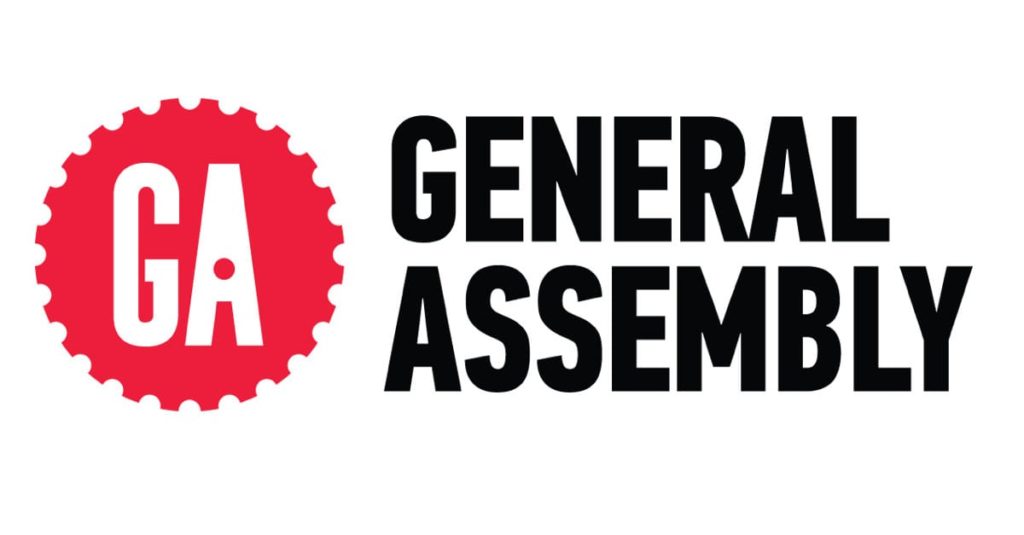 Personal
We have to get creative with ways to have fun these days. Getting together with family and friends looks completely different than it did just a few weeks ago. While we love happy hours & get-togethers over Zoom, we've got a new idea for you. Introducing Jackbox Games. These games are available on a wide variety of digital platforms, which makes it easy to play virtually with anyone, anywhere! Each player needs a phone or other web-enabled device to use as their controller. Once you begin the game, you'll be provided with a unique room code on your screen. Whoever enters the room code can play along!
There are lots of games take a look here for one of our favorites — Quiplash.
Physical
Doing some kind of physical activity is almost necessary to make it through a day in quarantine. Whether it's a virtual workout class or a walk around the neighborhood, physical activity releases endorphins that keep us happy and healthy. Here's a workout that you can do right from your living room — don't forget to include your roommates or family too!
Warm-Up: 20 jumping jacks (repeat 3 times)
-10 pushups
-20 air squats
-20 sit-ups
(repeat all three workouts 4 times)
-Go for a walk to cool down