Roadmap for Success: 5 Reasons Why You Should Work in a Coworking Space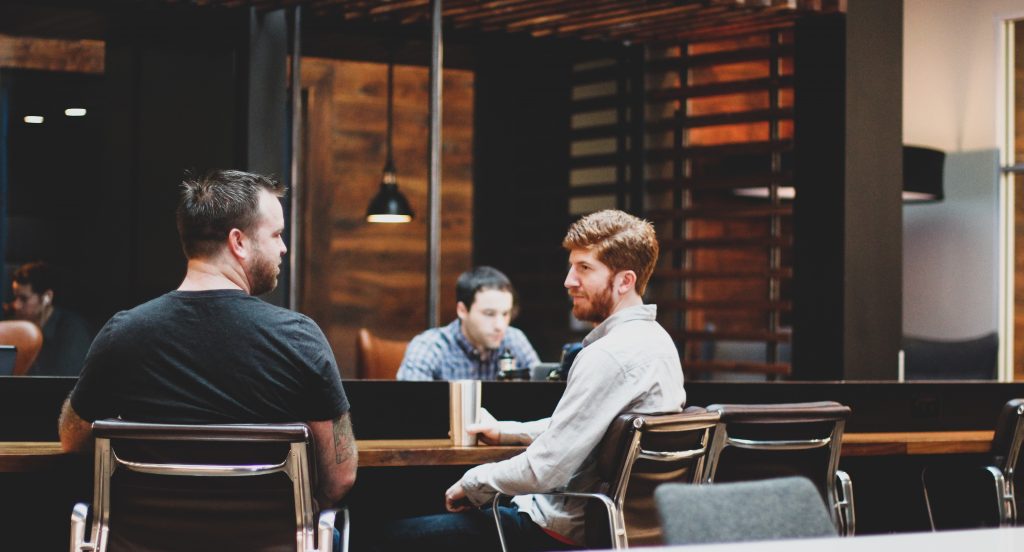 There has been a lot of buzz around the coworking space industry in recent years and anyone who has ever stepped foot inside a shared workspace can instantly see the appeal. The energized atmosphere promotes productivity as occupants from diverse backgrounds gather in the communal work areas. Convenient services also enable members to work in meeting rooms and dedicated office spaces. State-of-the-art coworking spaces eliminate the isolation remote workers experience working in a home office. This increased social interaction can even lead to better networking opportunities.
The benefits of growing an organization in a shared office space are indisputable. A survey published by Small Business Labs discovered that a striking 89 percent of coworkers say they are happier since joining a coworking space and 83 percent say that coworking spaces make them feel less alone. A GCUC survey found that 84 percent of coworkers feel more motivated while in a coworking space and 69 percent say they have obtained new skills since joining.
If you're considering investing in a coworking space membership in Atlanta, you're on the right track to business success. Here are just a few key benefits to invest in a coworking space:
1. Achieve Peak Productivity
Where you work has a significant impact on your productivity. According to Science Direct, air quality, temperature, noise conditions, and lighting all influence work productivity and concentration. Unique characteristics of a physical office environment also affect worker perceptions and behaviors.
Maintaining maximum productivity in a home office environment can be challenging due to strong outside factors, such as family members, pets, and home responsibilities. Coworking spaces offer optimal internal and external conditions that encourage peak performance and creativity.
Coworking spaces are furnished with office equipment that promotes a positive work environment. They are often painted in light colors that improve alertness and stimulate the brain. They are also filled with light and feature a modern design that is clean, tidy, and does not distract from the task at hand.
2. Choose a Space that Aligns with Your Needs
There is a common misconception that coworking spaces simply offer one large collaborative shared space. On the contrary, most shared workspaces offer a unique combination of communal workspaces, private meeting rooms, private offices, and professional services. So it's important to find the coworking arrangement that best meets your unique business needs and budget.
At Roam, individuals that choose month-to-month membership options gain access to first come, first serve shared workspaces at all Roam locations creating a flexible workspace as you work on the go. This type of coworking space is perfect for solopreneurs looking to grow their business, as well as, remote professionals, small business owners, and consultants. Companies that desire a dedicated workspace may be interested in Roam's office space rentals which can accommodate up to 15 employees.
Meeting room rentals in Atlanta are also included with Roam membership and office space rentals. A meeting room or conference room can be rented in half-hour increments or up to a full day – providing a great option for businesses that are planning a large team event, quarterly kick-off, or executive meeting. Private meeting rooms include complimentary technology, HD display, and whiteboard space.
3. Gain 24/7 Access to Services & Amenities
Productivity is not limited to normal work hours. There is no rule that you must work the normal 9-to-5, especially if your creative thoughts tend to come at night. One of the best aspects of a coworking space is the flexibility they provide members to work round-the-clock with 24/7 access.
Roam offers coworking spaces and dedicated office spaces in seven locations throughout the metro Atlanta area and one location in Dallas, Texas, making it easy for members to choose a convenient location and get to work, day or night. And if 24/7 access isn't for you, Roam offers the Basic membership level to provide a cost-effective solution for professionals that just need a productive workspace from 8 am to 6 pm.
Members can also enjoy a range of amenities and workplace features that make working in a collaborative workspace even more enjoyable. Gain access to high-speed internet, online printing services, and a full-service onsite coffee shop that also serves a variety of lite bites and snacks.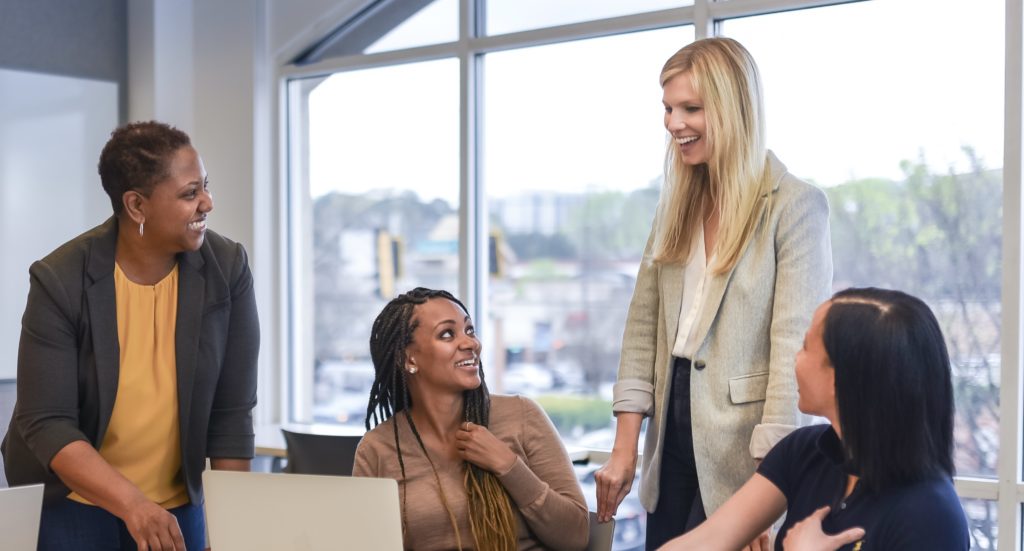 4. Discover Networking Opportunities
Networking is a valuable resource in career development and business success. Access to networking opportunities can provide professionals with job leads, personal improvement, and possibilities for advancement. Coworking spaces are filled with different people from different industries that may prove beneficial to your career.
It can be difficult to create or extend your social network without the proper environment. Coworking spaces contain like-minded people with a wide range of skill sets and career goals. Networking with these individuals may help you accelerate the pace of your career development and open new opportunities to succeed.
Additionally, meeting new people within a coworking setting could potentially help you find new clients. Other coworkers themselves may require the services you offer or know other professionals or businesses that require these services. Word of mouth during a casual conversation remains one of the most effective forms of marketing.
5. Create a Healthy Work-Life Balance
Work-life balance is a critical aspect of a healthy work environment. Remote work can make it difficult to separate work and one's personal life, especially if your workspace is in a central location in the home. Many professionals that work at home often find themselves working for long hours while encountering frequent productivity issues.
Having a dedicated work location away from the home is key to maintaining your mental health and productive work-life balance. With a coworking membership, it's easier to mentally leave the workday behind and focus on family and other commitments when you leave your physical workspace. This division of work and home life improves worker well-being and leads to greater morale.
Promoting a healthy work-life balance can have many advantages for both freelancers and employees alike. These individuals are likely to have fewer health problems and feelings of "burnout." They are also more engaged at work and experience enhanced focus and concentration.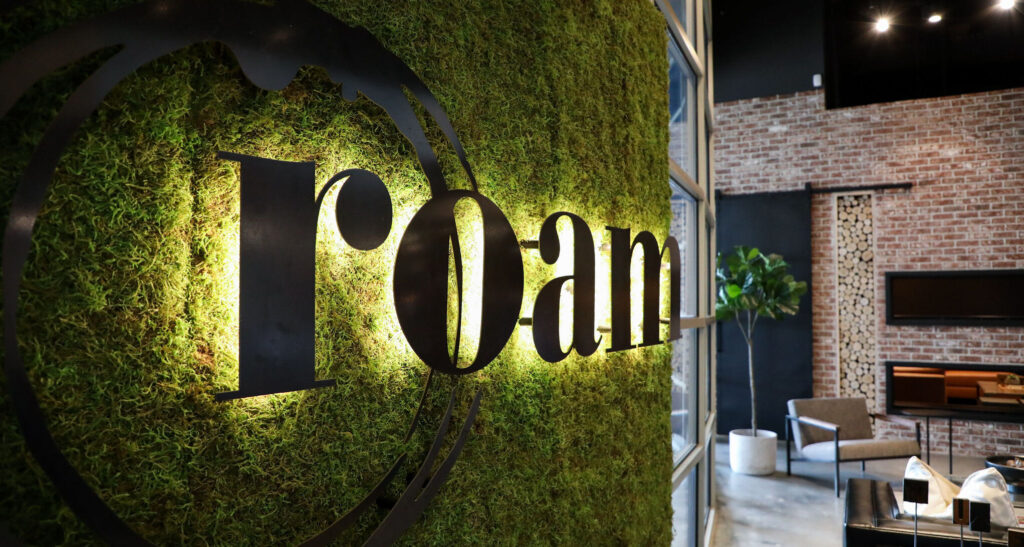 Schedule a Tour at Roam Today
Modern coworking spaces provide professionals in all industries with ample opportunities for success. More and more freelancers and businesses are ditching traditional office space in favor of a fresh and convenient coworking environment.
Working in a coworking space offers numerous benefits that can pave the way for your success. These shared workspaces provide an energized atmosphere that promotes productivity and collaboration among like-minded individuals. With convenient services like meeting rooms and dedicated offices, coworking spaces eliminate the isolation of working from a home office. The social interaction in coworking spaces also leads to better networking opportunities, opening doors to new connections and potential clients. Moreover, coworking spaces contribute to a healthy work-life balance by providing a dedicated workspace away from home, leading to improved mental well-being and overall morale.
Embracing the benefits of coworking spaces can be a roadmap to your professional success and personal fulfillment. To learn more about Roam, schedule a tour or book a room today.