Planning an Office Move? Here's How to Prepare
Moving offices can be an exciting and overwhelming experience. When business leaders find that their current work environment is no longer efficient or practical, they often make the decision to move to a location where the company can grow and thrive. Of course, the process of finding a new office and executing a move can be a time-consuming and tedious experience.
Whether you're a startup looking for a coworking space or a larger enterprise in need of a major office relocation, you'll want to start planning months in advance. Here we'll guide you through each step of the moving process to a new location and office space.
How to Choose a New Office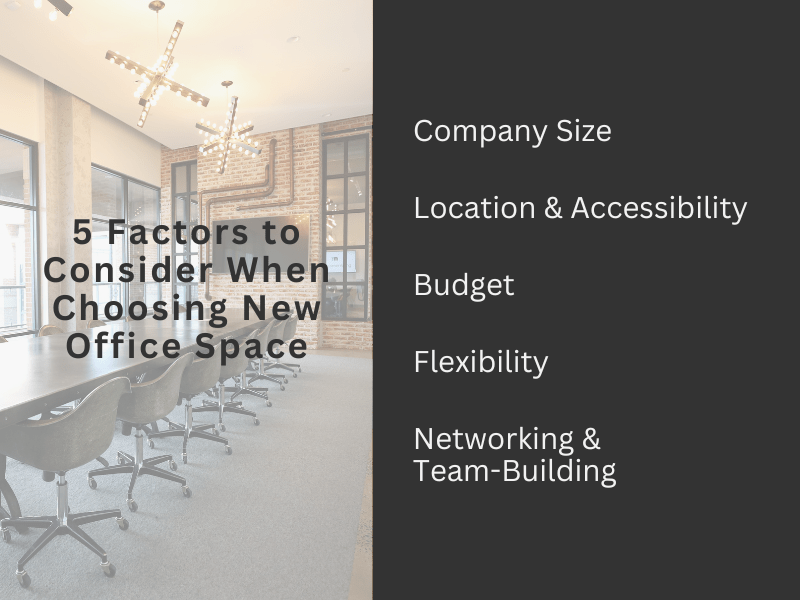 Before scouring the area in search of a new office location, have a clear idea of what you're looking for and your specific needs. Here are some factors to consider when choosing a new space:
Company size – Choose an office that can comfortably accommodate all of your staff, volunteers, and visitors.
Location and accessibility – An office should be accessible, easy to find, and near public transportation. The harder it is for staff and clients to get to your office location, the more difficult it will be to retain employees and attract new business.
Set a budget – The cost of renting an office space can greatly vary from one location to the next. Set a budget for the new office space but know that the cost of a larger or improved office may be higher than your current lease.
Flexibility – As the business expands, you want to ensure that the new building can meet the needs of the growing company.
Networking and team-building opportunities – Consider if the location of the new office provides valuable networking and team-building opportunities.
How to Plan and Execute a Move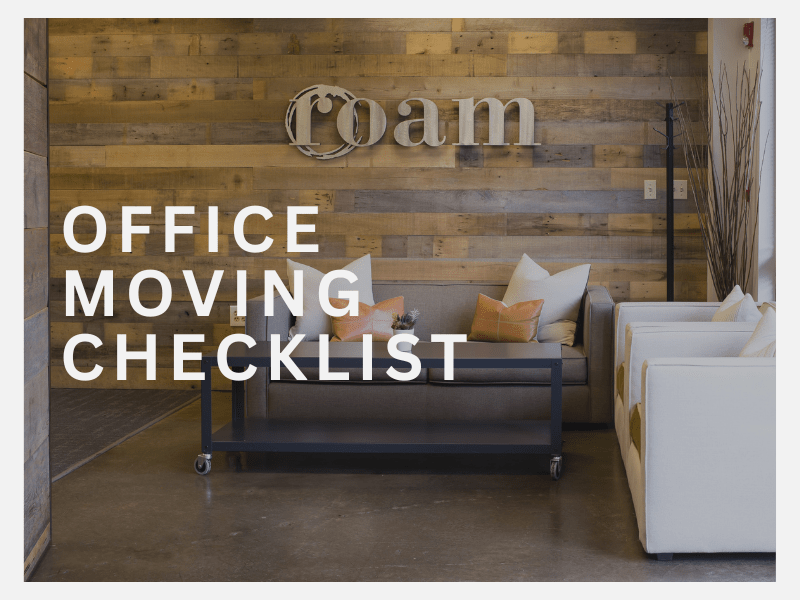 Planning and executing a successful office move requires a concise relocation plan. The goal is to limit distractions and prevent drops in productivity during the big move to prevent interfering with the company's bottom line. The planning process should ideally start six to 12 months before the move date.
The following office move checklist can help prepare you for your upcoming commercial relocation:
12 – 6 Months Before
While every office relocation plan will be different, there are some essential things that every business should add to its to-do list. These include:
Review your current lease – Determine if you will need to pay a fee if you break your current lease early. Also, review the lease for other potential costs you may need to pay, such as property damage to the building.
Set a budget – Set a budget early on in the planning process to prevent overspending. Try to scale back in certain areas, such as by having team members pack their personal belongings instead of the moving company.
Announce the move – Ensure that everyone is aware of the impending move, including staff, clients, stakeholders, and the general public.
Make a list of what you have and what you need – Create a list of what you already have ready for the move and what you will need to get in the weeks or months leading up to the move date.
Research moving companies – Search for a professional mover in your area that is reliable, affordable, and available. Get quotes from several different moving companies but do not necessarily go with the lowest-cost option.
6 – 3 Months Before
A recent study published by E.ON revealed that relocating is the second-most stressful task for small businesses after hiring new staff. Here are some things you can do to make your relocation project run more smoothly:
Determine your moving date – After finding a new office space, confirm a moving date with the commercial movers or make other moving arrangements.
Notify your landlord – Once a moving date has been confirmed, discuss the termination of the current lease with your landlord or property manager. Provide a move-out date and discuss any concerns you may have about the lease terms.
Create a moving plan – Proper planning requires business leaders to create a precise moving plan. Consider hiring a move coordinator who will delegate tasks and ensure that goals are met by the specified deadlines.
Communicate with external partners – Ensure that all external partners, including local partners, suppliers, and affiliates, are notified of the move and know how the relocation could affect projects.
Hire an interior designer – The new office may require interior design services. If you plan on hiring an interior designer, make these arrangements in advance.
Order equipment – One of the best times to upgrade or replace failing or outdated equipment is during a move. Analyze the condition of current office equipment and order new replacement equipment if needed.
2 – 0 Months Before
Just a couple of months before the move date you'll want to review your to-do list to determine if the business is close to being ready. The last two months before a big move is the time to complete those last-minute tasks, such as the following:
Design the floor plan – Sketch out how you'll set up the new office. Consider where items like equipment, desks, and office furniture will go. Speak with your service provider to determine if the new space has ample ethernet connections and other technologies required to achieve a business-class internet connection.
Create a plan for moving specialized equipment – Moving specialized equipment may require the help of a third party, such as a full-service office mover. Create a plan to ensure that equipment is not damaged or lost during transit.
Update your address listings – Delegate staff to update all address listings, including the mailing address on business accounts, social media accounts, the company website, bank and financial institutions, newspaper and magazine subscriptions, accounts receivable and payable, and online listings on Yelp, Google, and business review sites.
Pack and label boxes – Supplies, equipment, documents, and other office items should be securely packed and labeled. Ensure that cardboard boxes are ordered in advance and that you purchase an adequate amount of packing supplies. Proper labeling will save time once the boxes are moved to the new location.
Move
Moving day for a business can be chaotic, even if you have undergone extensive planning. It's important to remember that hiccups may occur during the relocation process but your hard work and dedication will help ensure a successful outcome.
Do a final walk-through of your old office – Before leaving the old office for the last time, perform a final walk-through. Ensure that no items were missing during packing and that all boxes have been moved to the new location. In addition, carefully survey the office and take note of any property damage that may have occurred during the move. It can be useful to take photographs of any damage to use as proof if the landlord or property manager attempts to charge extra fees.
Unpack the necessities – Ask employees to begin unpacking items that are necessary for the daily operation of the business. This may include standard office supplies, inventory, or other items that staff may need to do their job. Consider bringing in extra hands to help this task go quicker and to get the business up and running faster.
After the Move
A successful move to a new location that enables your business to grow and succeed is a cause for celebration. Here are a few ways that your staff can commemorate this special occasion:
Host a small office party – Get some tasty treats and beverages and host a small office party for your workforce. This will help boost motivation and get staff excited about working in the new space.
Give a small gift – Your team has worked tirelessly to achieve a successful move. Show your appreciation by offering a small gift, such as chocolates, a handwritten note, or a gift card.
Offer an extra paid day off – Moving is hard work for everyone involved. Consider giving your employees an additional paid day off to recuperate.
Benefits of a Flexible Workspace
Many business leaders are discovering the advantages of a flexible workspace. With a steady increase in teleworking and the evolution of more innovative office spaces, businesses now know the importance of creating workspaces where employees feel comfortable and creative. Here are some key benefits of a flexible workspace:
Flexible rental – Flexible coworking spaces enable businesses to rent spaces on a month-to-month basis rather than commit to a long-term lease or commercial property purchase.
Save time and money – Cost-effective coworking spaces can save businesses both time and money by providing intentionally-designed shared workspaces and professional services that aim to increase productivity and maintain employee morale.
Comfortable – Modern coworking spaces are comfortable and offer all of the amenities you could want in a workspace, such as all-location access, meeting room hours, guest access, unlimited drip coffee, and other great amenities.
Work at Roam in North Dallas
Roam has recently expanded to Dallas, Texas to a 28,000-square-foot workspace that will feature 17 luxury meeting rooms and 70 private offices, as well as member-only shared workspaces with lounge, table, and booth seating. Contact Roam today to reserve an office space for your business or learn more about our coworking space memberships in North Dallas or Metro Atlanta areas.