How to Leverage Email Marketing for Your Small Business
Email technology commandeers the digital marketing landscape. If you didn't know it already, email messaging still gets more bang-for-your-buck than social media marketing. That's because your email list is the only marketing channel where YOU own the tech relationship. You don't have access to Facebook or Instagram's algorithms, or Twitter's backend magic. But you can harness the technology of your email list.
How do you do that? Here are 3 ways email tech can help you maintain a cutting edge when it comes to getting in front of your clients, building trust and converting sales.
1 | Design
The website Really Good Emails is worthy of a bookmark: it features a curated gallery of top email marketing campaigns from around the web. While the copywriting is noteworthy, pay special attention to the layout and design of the e-communication: from retention-focused emails to product promotion, it's digital eye-candy to get your next email marketing idea.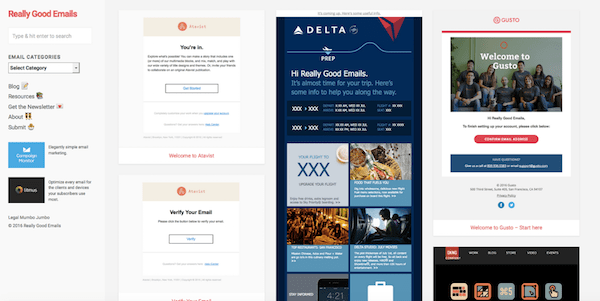 2 | Sequencing
Here's where your email list becomes a killer business asset: you have ACTUAL people who have said they're interested in your service or offering. And now, you can cut through the noise by drafting a sequenced drip campaign targeted directly to that list of people. Send your welcome email, then employ automated technology to sell for you with a strategic progression of email messaging. Here's an example: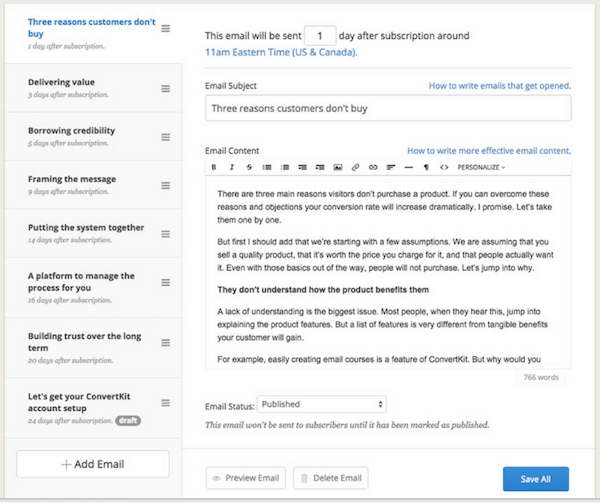 3 | Platforms
When you're ready to outsource your email list building to the big dogs, there are lots of great, economical email marketing companies. Many of them offer free trials, so you can see what fits your workflow habits and interface preferences. Here's a round-up of some of the best:
Go on and give one a click. Start employing (or at least learning about) the latest tech features of email marketing, like tagging, sequencing, drip campaigns and stats, and see how email technology can better your business.