How to Plan an Effective Strategic Planning Meeting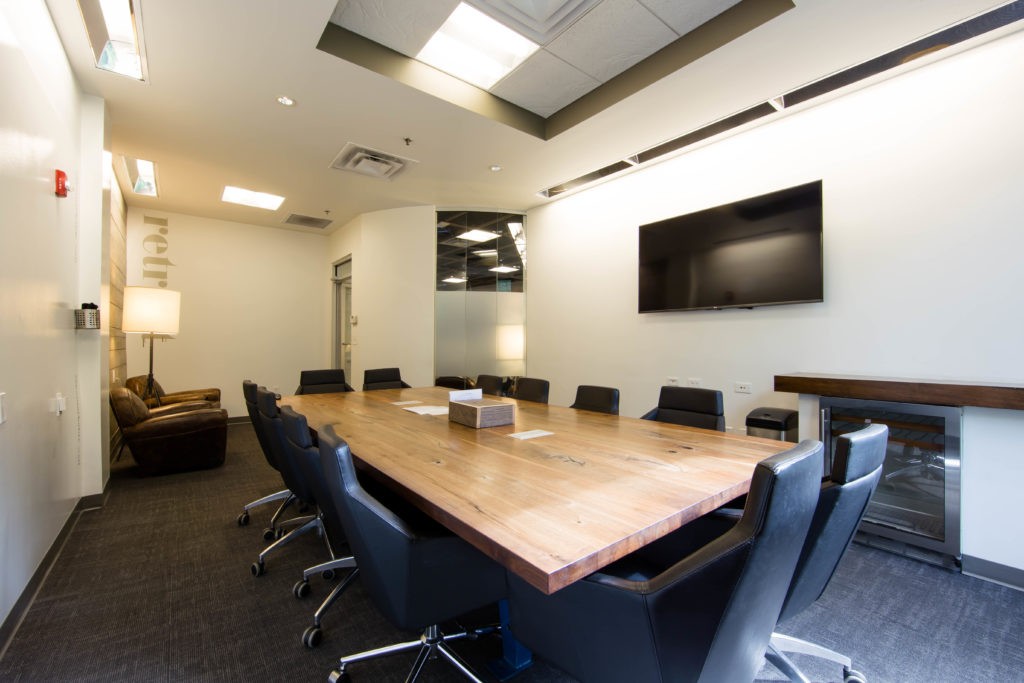 What Is Strategic Planning?
Strategic planning is defining the vision for your organization's future and developing an action plan to accomplish that goal. Planning sets priorities, directs energy and resources, assesses performance, and ensures everyone works towards a common goal.
The success of a strategic planning session relies on more than gathering a team and facilitator in one place. A strategic planning meeting requires clear action items to carve the path forward.
What Is a Strategic Plan?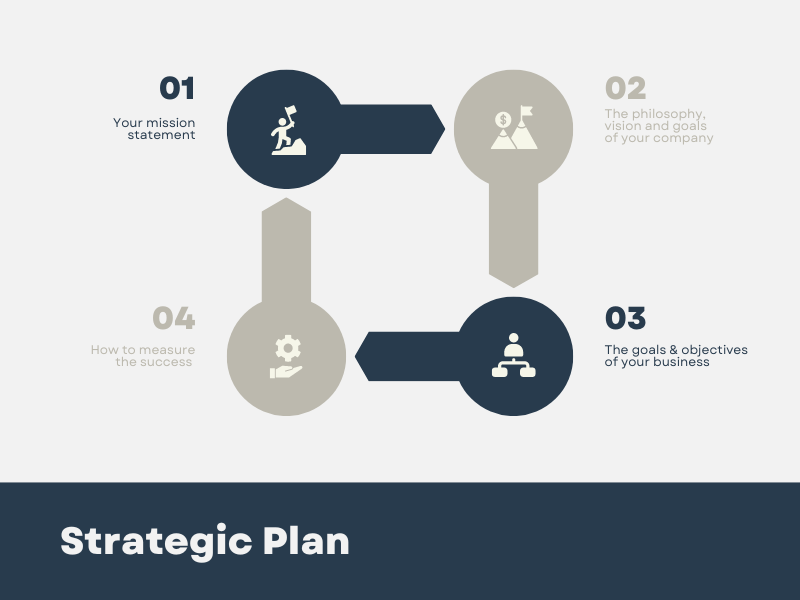 A strategic plan outlines and communicates an organization's goals and actions to achieve them. Typically, a strategic plan includes short-term objectives, long-term goals, vision, measurements of success, and a timeline.
What's the Purpose of Strategic Planning?
Strategic planning aims to take a step back from the day-to-day and determine the broader development and direction you want to go in. Strategic planning is an important business practice for several reasons:
Helps company leaders identify goals and objectives that will lead their teams in the right direction
Receive feedback and other important information from attendees, including executives, stakeholders, and team members.
Encourages team members to work together to think strategically, resolve problems, and develop new ideas on how to improve the organization.
Who Needs to Be Included?
Having the right people in the room for a session is key for a successful strategy meeting. First, having great leadership is critical to help the meeting run smoothly. Include at least one person from each department and upper management. It can also be beneficial to bring in outside parties to give the organization a fresh perspective.
Best Practices to Prepare for a Strategic Planning Session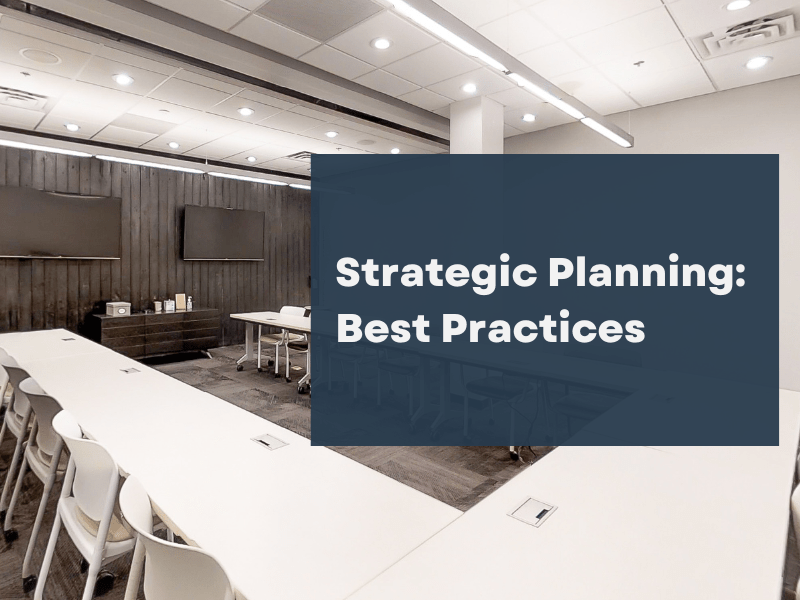 It's important not to rush the planning process. Give attendees ample time to prepare for the meeting and collect whatever information and documents they need to discuss and demonstrate their ideas. Send an agenda to the appropriate parties, including the leadership team, management team, stakeholders, and other participants.
Here's a look at some of the best practices for effective meeting facilitation:
1. Choose an Offsite Venue
Choose an appropriate venue for the meeting. The venue should be large enough to accommodate all attendees comfortably, with room to spare for collaboration tools, such as whiteboard walls for brainstorming and strategizing. Consider booking a meeting space at Roam to hold a successful strategic planning retreat. This could be a monthly, bi-monthly, or annual retreat where team members communicate, collaborate, and adopt a decision-making process.
2. Select the Facilitator
Facilitation of a strategic planning meeting requires a strong leader with good communication skills. The facilitator is responsible for creating the agenda, gathering content materials, and arriving early to the retreat to ensure that materials are in place and the setup is correct. A facilitator could be someone on your team who will also be in attendance or an outside party whose sole job is to facilitate.
3. Choose a Meeting Coordinator
A meeting coordinator is in charge of handling the logistics of the meeting. This person should ensure that all attendees have made the appropriate travel arrangements, that all participants are aware of any preparation required for the session, and that the conference room has been booked and set up for the meeting.
4. Develop a Strategic Planning Process
During the meeting, you'll want to welcome participants to discuss strategic issues and have meaningful discussions about the company's goals, objectives, and vision. Remind attendees that no idea is too small and that open and engaging discussion is critical for effective brainstorming. Consider what strategic direction you want to start with and develop a transparent planning process that flows smoothly.
5. Outline Your Meeting Goals and Objectives
Key strategies cannot be achieved without proper planning. All team members need to take accountability and share how they can aid in the implementation of new ideas and strategies.
Ask yourself the following questions:
What are you going to do? Get a clear idea of what will occur during the meeting and what goals and objectives must be met within a specific time period for the success of the organization.
How will you do it? Team members can share ideas and strategies for meeting these goals and objectives while remaining within budget and in the chosen timeframe.
Why are you doing it? Consider the importance of meeting these goals and objectives and the benefits they can have for the business.
6. Create an Agenda
Meetings can quickly go astray when there is no clear agenda or the leadership team fails to stick to the plan. As most entrepreneurs know, an agenda can be invaluable when discussing important topics, milestones, and questions. When putting together an agenda, try to keep it short and be selective about topics. Develop a contingency plan if the schedule falls through.
How to Run an Effective Strategic Planning Meeting
Every professional facilitator wants to run an effective meeting that leads to results, and there are many aspects that go into running a productive board retreat. Here are some essential steps to take if you're holding a strategic planning meeting:
1. Define a Goal for the Meeting
It's important to have a primary goal for the meeting. No executive or board member should walk into the meeting not knowing the goals and objectives of the session or what they can expect during the meeting. Maybe your goal is to develop a new product or better align your social media with your company's marketing strategies. It can also be useful to establish specific strategy planning meeting themes, such as "innovation."
2. Engage Participants
Engaging participants as a group can sometimes be difficult, especially if they do not work together regularly. Start by breaking the ice with some friendly conversation, or start with an icebreaker activity. You could also ask participants to complete an activity that requires them to interact with one another. A common consensus with smaller meetings is that everyone should begin by introducing themselves.
3. Set a Clear Agenda and Expectations
Set clear expectations for the meeting to ensure that all participants can prepare in advance. The agenda should include these expectations and provide attendees with the information they need to be productive. Assign roles so everyone knows their responsibilities during the meeting and use timelines to ensure that goals are met in a specified timeframe.
4. Celebrate Your Progress
A great meeting should be celebrated. During the session, be sure to take plenty of breaks and celebrate the progress you have made. At Roam, meeting room attendees have access to a full-service, onsite coffee bar that serves a variety of snacks and lite bites. Roam also offers curated packages to elevate your meetings, such as access to catering menus for all occasions and dietary restrictions.
5. Get Input from Everyone Involved
Everyone should have a voice during the strategic planning meeting. Allow each attendee the chance to discuss their thoughts and ideas for the company while still adhering to the agenda. Have one person jot down these ideas during the meeting so that they can be reviewed at a later time. A great leader will ensure that everyone gets input while staying on track.
6. Use Visuals and Brainstorming Tools
Access to the right visuals and brainstorming tools can help to better communicate ideas in a way that everyone can understand. Visuals and collaborative tools also help you organize your work and relieve the stress of coming up with ideas on the spot. Leaders can also use these visuals to encourage team members to give their input and get involved in the brainstorming process.
7. Develop a Strategic Plan
There are several steps involved in developing a strategic plan for an upcoming session. Start by determining your strategic position. Having a strategic priority sets the foundation for all work going forward. Next, prioritize your objectives and develop a series of steps for meeting these goals. You'll then need to create a plan for executing and managing the plan, followed by a final review and revising.
8. Determine How You Will Accomplish the Objectives in Your Plan
Creating a list of goals and objectives to meet is just the start. Teams must also determine strategic solutions for accomplishing these objectives. This typically consists of creating smaller milestones that must be met within certain limitations, such as budget and timeframe constraints. Everyone involved should know their roles and responsibilities for accomplishing these objectives. Following up with attendees after the meeting is key to keeping goals on track.
Book an Offsite Meeting with Roam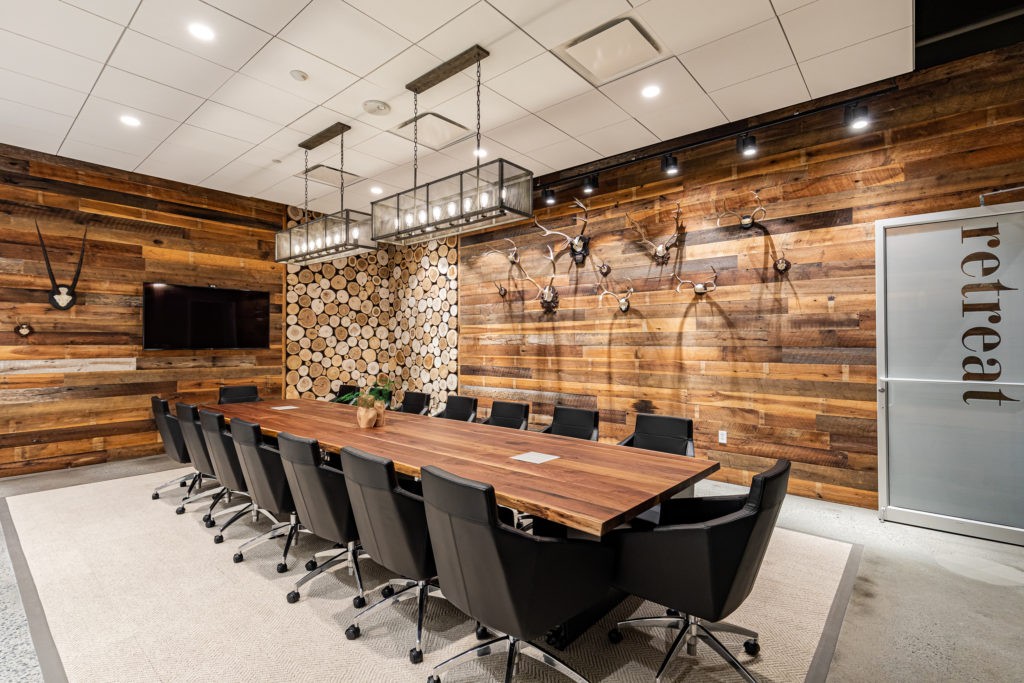 An effective strategic planning meeting can boost business performance, align team members, and strengthen the company's position in the industry. Roam makes it easy to host these important meetings by providing companies with access to unique and all-inclusive meeting rooms for businesses of all sizes.
From complimentary tech amenities to an on-site team available to help you with your daily needs, Roam is here to assist with stress-free planning so you can focus on the important things. View available meeting rooms today or request a room online.