Fun Kickoff Meeting Ideas for 2023
Business meetings have a bad rap for being long and boring. Fortunately, there are many ways for management to make meetings more fun and engaging for all involved. Start your next meeting off on the right foot with a kickoff meeting designed to increase productivity and spark creativity. 
Whether you're planning an in-person meeting or an online event on a virtual platform with a remote team, it's important to have some meeting ideas prepared in advance. Here we'll cover some fun kick off meeting ideas that you may want to incorporate into the upcoming year for enhanced meeting fun and employee engagement.
What Is a Kickoff Meeting?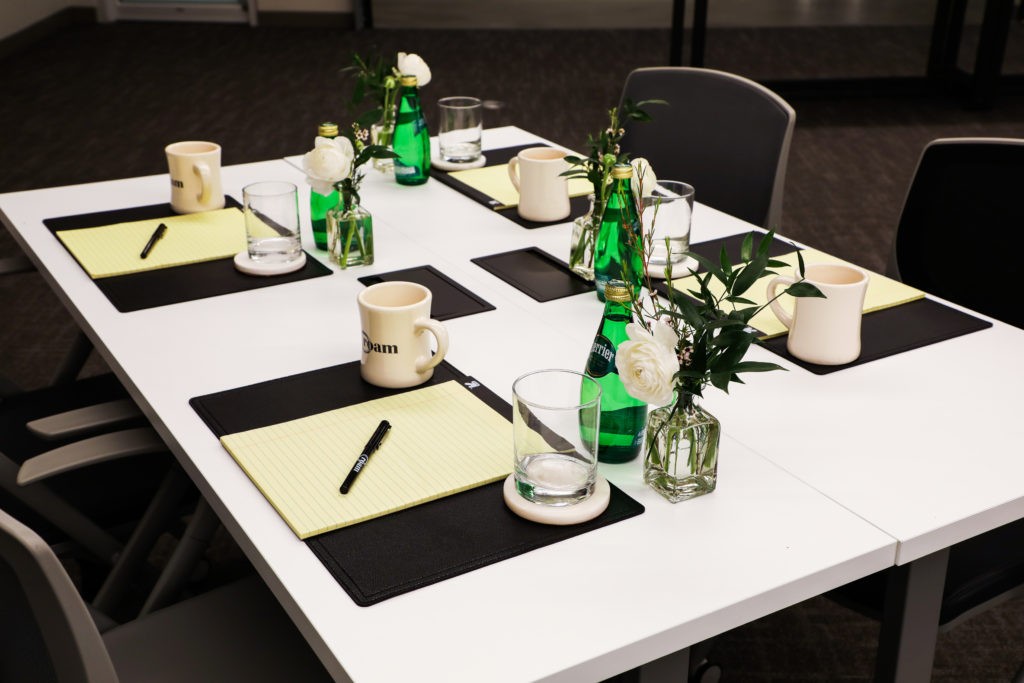 Businesses often plan kickoff meetings for their sales teams. A sales kickoff typically involves the sales team and team leader. At a sales kickoff meeting, each sales rep should have the opportunity to communicate their strategy. Sales meeting events are often scheduled at the start of the organization's fiscal year. 
A sales kickoff meeting is often an annual event used to bring the whole team together, create a shared understanding of strategies, motivate attendees, and celebrate successes of the past year while preparing for an even more successful new year. 
Tips to Start the New Year Right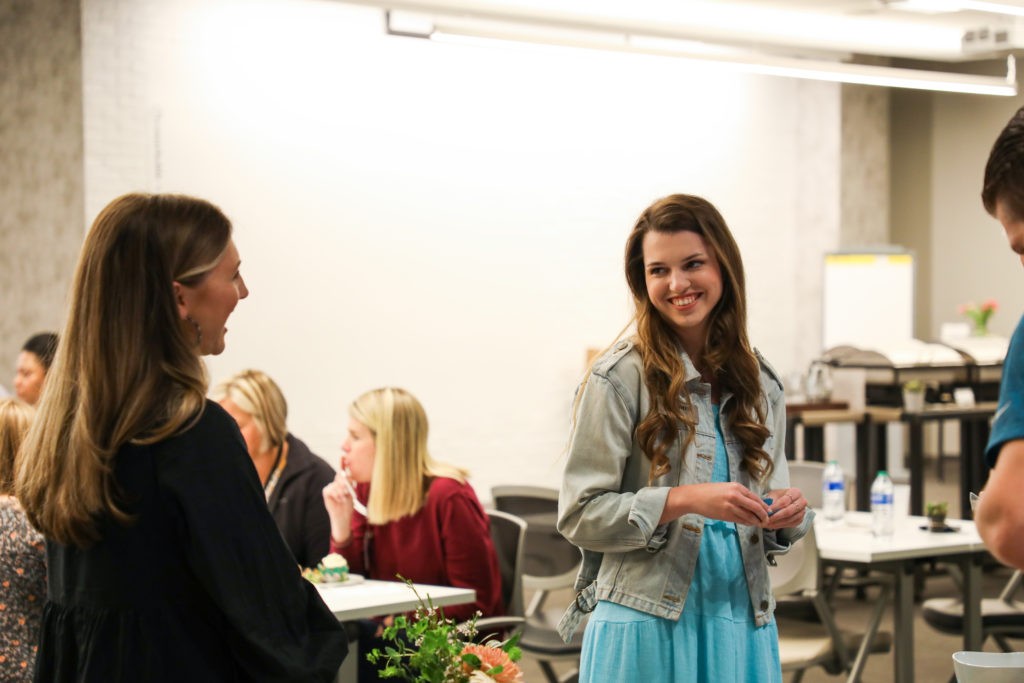 Sales kickoff events can be held for both larger and smaller groups with the right planning. These types of staff meetings enable each team member to come together, share best practices, give product updates, and get everyone excited about new projects to come. A kick-off meeting can also be a fun way to bring in new sales.
Get started with the following tips:
1. Reflect on the Past Year
Develop a meeting agenda that focuses on reflecting on the past year and includes both areas of improvement and accomplishments. Let team members know ahead of time what the topic of discussion will be and that they are encouraged to join the conversation, including sharing their own experiences with the company.
While the meeting should remain uplifting, take the time to discuss problems that occurred in the past year and ask employees to brainstorm ways to prevent these issues in the future. Also, discuss what went well in the past year and how the team can continue on the right path toward success. Having an open-ended agenda can help encourage free-flowing discussion in which all team members can feel comfortable sharing their thoughts and experiences.
2. Start with an Icebreaker Game or Team Building Exercise
A fun icebreaker or team building exercise can be a great way to help team members relax and enjoy a few laughs. When dealing with larger groups, consider an icebreaker activity that asks a simple question. For example, go around the room and ask each employee about their hobby or favorite meal. Questions can be more in-depth for smaller groups, such as what talent they would like to bring to the office or what they plan to do when they retire.
If you prefer a team building exercise over an ice breaker, consider a simulated problem that requires creative problem-solving or put team members into groups and ask them to complete a complex jigsaw puzzle. Another fun activity that teams can do in the office or outdoors is a scavenger hunt. Scavenger hunts can help employees build collaboration and communication skills, while also creating a little friendly competition. If you're hosting a virtual sales kickoff, ask your remote employees to find a list of items in their own homes.
3. Recognize High Performers
Your employees play a key role in helping the business succeed. The top-performing team members deserve special recognition for their efforts. Consider spending a few moments at the start of your in-person or virtual event to recognize the company's high performers. These are the high achievers of the team that consistently take on extra work, step up as a leader when needed, and always go above and beyond.
High performers often take the initiative in the workplace and are always working on improving their own work habits and behaviors to allow the rest of the team to benefit from their actions. If possible, create awards for these high achievers to show them that they are appreciated. Gift ideas include company-branded swag, a gift card for a professional massage, catered lunch, corporate discounts, or a trendy electronic device like wireless earbuds, fitness watch, or tablet.
4. Identify Opportunities for Improvement
Despite the number of years of experience each team member has, there is always room for improvement. Teams may encounter problems during projects that cause delays or waste money. It is important to recognize these problems early on and strategize ways to prevent them in the future. A kickoff meeting provides teams with an opportunity to identify risks and roadblocks that could interfere with the success of projects.
Opportunities for improvement may not be clear at first. Start at the initial project phase and go through each step of the project cycle with your team. You may discover that there is a gap in the project team and that you need to bring another person in that has a particular set of skills. If there are communication barriers, consider new ways to work with clients to ensure that all parties know what is expected of them.
5. Set Your Goals
Goal setting is a common component of a kickoff meeting, allowing team members to discuss what goals they would like to meet and how they align with the organization. Goals can come in a variety of shapes and forms, some for individual employees and others for specific teams or departments. It is important to consider certain constraints when setting team goals, such as deadlines, budget, and available resources.
Setting goals involves more than just stating what the company wishes would happen. Instead, everyone in the meeting must understand all team goals and objectives, follow an achievable timeline to meet deadlines, keep track of objectives along the way, and know their specific role, duties, and purpose.
Everyone at the in-person or virtual meeting should be committed to meeting these goals. Discuss what steps will need to be taken to achieve the goals and how it will feel once these accomplishments are met. It can also be useful to make feedback schedules as part of a normal goal-setting agenda.
Fun Kickoff Meeting Ideas to Ring in the New Year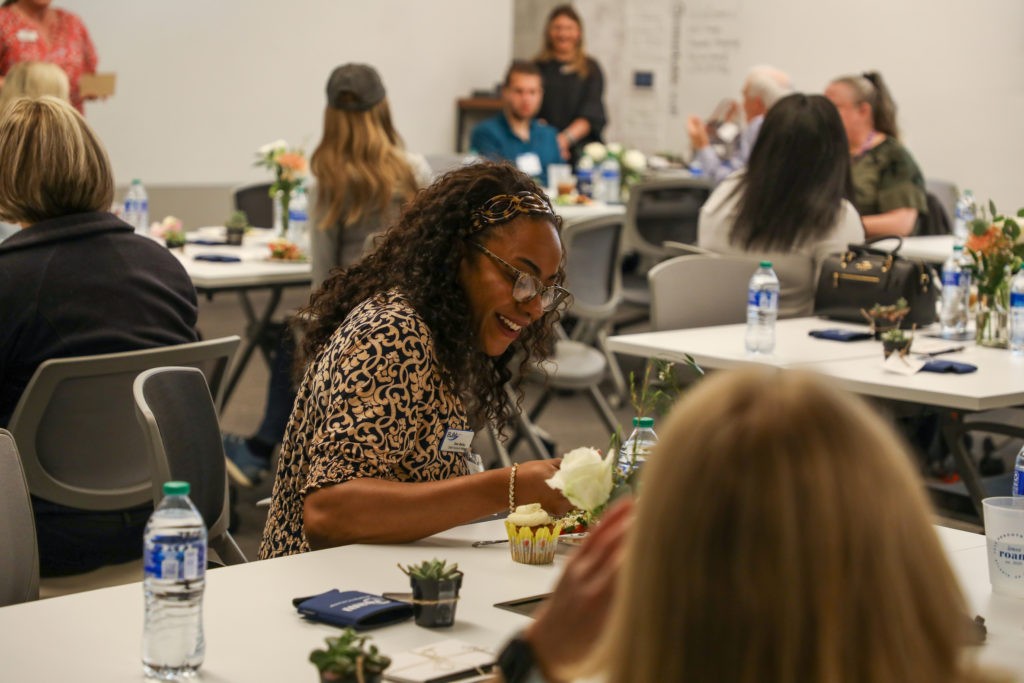 A kickoff meeting is more than just another conference room event. A successful meeting can be an effective way to engage your sales team, celebrate big wins, and inspire fresh ideas. When planning your upcoming kickoff meeting, consider these fun ideas for ringing in the new year.
Awards – Awards are a great way to get your team's attention and motivate them to work harder to reach goals. They are also perfect for providing recognition to certain employees who are considered top performers within the organization. Awards can range from handwritten letters to hefty gift cards.
Plan Different Breakout Sessions – Breakout sessions during kickoff meetings are often used to help a particular group better focus on a skill or topic. Although the concept of a breakout session is not new, they still play a critical role in helping to introduce new skills, processes, or techniques that you'd like some members of the team to adopt. These events are typically held in breakout rooms and are best suited for smaller groups.
Newlywed Game – The newlywed game is a classic meeting activity that can be fun and give everyone in the room a few laughs. This activity involves breaking the team into pairs and seeing how well the partners know one another.
Scavenger Hunt – Scavenger hunts are exciting games that require employees to work together to hunt down specific items. The items on the list of things to find can be specific, such as a stapler, or can be more open-ended, like "something red." Ask the teams to take photos of the items they find and the first team to find all of the items and make it back to a designated "finish line" wins.
Motivational Speaker – Consider bringing in a motivational speaker to your upcoming kickoff meeting. The right motivational speaker will inspire, get employees excited about upcoming projects, and motivate them through the art of storytelling.
Happy Hour – Happy hour can be a great way to bring small teams together to socialize, drink, and build relationships. Work happy hour is usually scheduled for a Friday evening and is essentially a way to get employees to mingle and unwind.
The Right Space for Your Kickoff
If you're in search of a place to host your kickoff meeting, look no further than Roam. Roam offers unique and all-inclusive meeting room solutions with locations in Atlanta, GA, and Dallas, TX. Schedule a tour of Roam today or book your meeting space now.