Flexible (And Fun) Alternatives for Your Daily Commute
Let's be honest- Atlanta traffic is not a force to be reckoned with. Whether it's on the 285 connector or surface streets, it's hard to escape the bumper-to-bumper build up at some point during your day. And as our city continues to grow and welcome new Atlantians, we can only predict that the reality of our current commute is just the beginning.
The coworking industry introduced an innovative solution for the remote workforce and encouraged corporations to think actively and intentionally about flexible work schedules—ultimately contributing to travel time and work commutes. And now, the competitive global marketplace is not only changing how and where we work, but it's also changing how we get there. People need flexible, on-demand transportation options to meet the demands of today's fast paced business environment. It's not enough to just work flexibly. It's imperative that we begin thinking differently about our daily commute.
But, here's the good news- two innovative commuter solutions have recently surfaced in Atlanta to ease the stress of today's on-the-go workforce. No longer restricted to your MARTA stop or steering wheel, these two alternatives have reimagined transportation with flexible, fun and environment-friendly features that will have you reconsidering your morning commute.
Relay Bike Share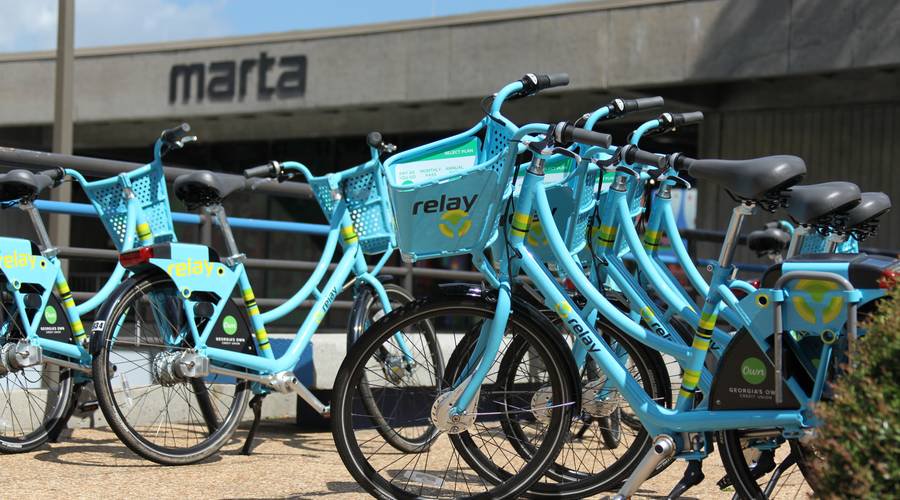 Looking for a way to turn that last-mile into some daily exercise? Consider Atlanta's bike sharing provider and pedal your way to work. Relay has over 500 "smart bikes" ready-to-go at over 70 stations across the Metro Atlanta area. Check out their system map to see how vast their coverage area is.
With three different pricing plans including: pay-as-you-go, monthly, and an annual pass, as well as the ability to rent a bike at a station or reserve one via the Social Bicycles app, Relay understands the value of flexibility in today's transportation industry.
Bird Dockless Electric Scooters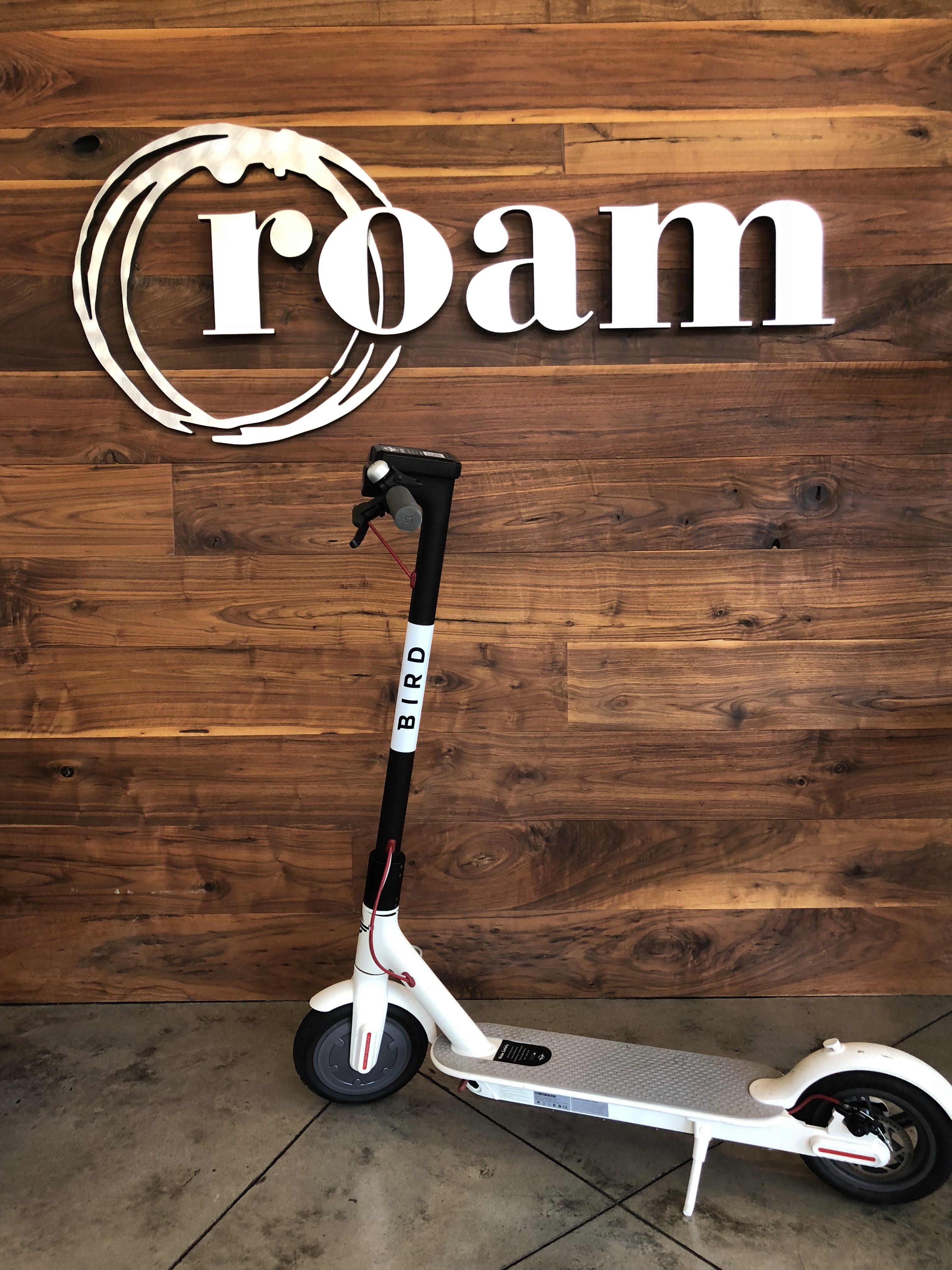 Introducing a new species of bird with no need for wings, this California-based company took the streets of Atlanta by storm in May 2018. Bird's fleet of dockless electric scooters epitomize what happens when an industry's evolution meets the innovation of a forward-thinking service provider. Here's how their system works:
1| Download the app.
2| Find a Bird (electric scooter) near you and scan the QR code within the Bird app.
3| Enjoy the ride!
4| Park the Bird anywhere you like and lock it with another quick scan of the QR code.
Bird not only provides a flexible and affordable method for commuting to work every day, but they also enforce an environmentally conscious business practice with their S.O.S. (Save Our Sidewalks) pledge. To do this, they employ a contract workforce to pick up their scooters daily for charging and maintenance work before returning them to the streets. This ensures our sidewalks won't be littered with abandoned bikes and scooters.
With a top speed of 15 mph, enjoy a spin around the block for an afternoon pick-me-up or a quick 2-mile ride to your next lunch meeting. Either way, we dare you to try riding without cracking a smile.
Flexibility Is the New Norm
The recent surge of alternative commuter transportation is the byproduct of a growing demand for flexibility in the emerging workforce. It's exciting to consider future possibilities and conveniences as we continue thinking strategically and innovatively about work and the daily commute. Whether you prefer bike, scooter, MARTA or car, Roam offers five conveniently located workplaces ready to serve you and your need for flexibility. Come join us!