Startup Coworking Space with Roam
When building a thriving startup, a crucial factor that often gets overlooked is office space. While entrepreneurs channel their efforts into innovative ideas and groundbreaking products, they often fail to consider the significance of a well-designed and optimized workspace in driving their company's success. Imagine the benefits of a vibrant and dynamic office environment that sparks creativity, encourages collaboration, and fosters a strong sense of community amongst team members.
At Roam, we know the pivotal role that office spaces play in the success of a new business. The world's biggest startups don't just start in San Francisco and Silicon Valley! With prime locations across Atlanta, Georgia, and Dallas, Texas, Roam is a collaborative coworking space that is dedicated to providing a better way for startups to connect, work productively, and grow.
About Our Shared Coworking Spaces
Roam offers all-inclusive coworking spaces with flexible, monthly memberships and unlimited access to safe and professional workspaces. Intentionally designed coworking environments are the perfect backdrop for creative professionals seeking interactive discussions, networking opportunities, and access to a variety of workplace features and amenities, such as a full-service onsite coffee shop, onsite printing services, a business address, and first-come, first-serve hot desk work environments.
Our mission is to create an environment that enables startups to flourish and reach their full potential. Whether you need flexible access to shared coworking areas, on-demand meeting space, or a private office, we have everything you need for a productive workday. Our thoughtfully designed spaces are equipped with high-speed internet and state-of-the-art technology to facilitate seamless operations and ensure that your team can work efficiently.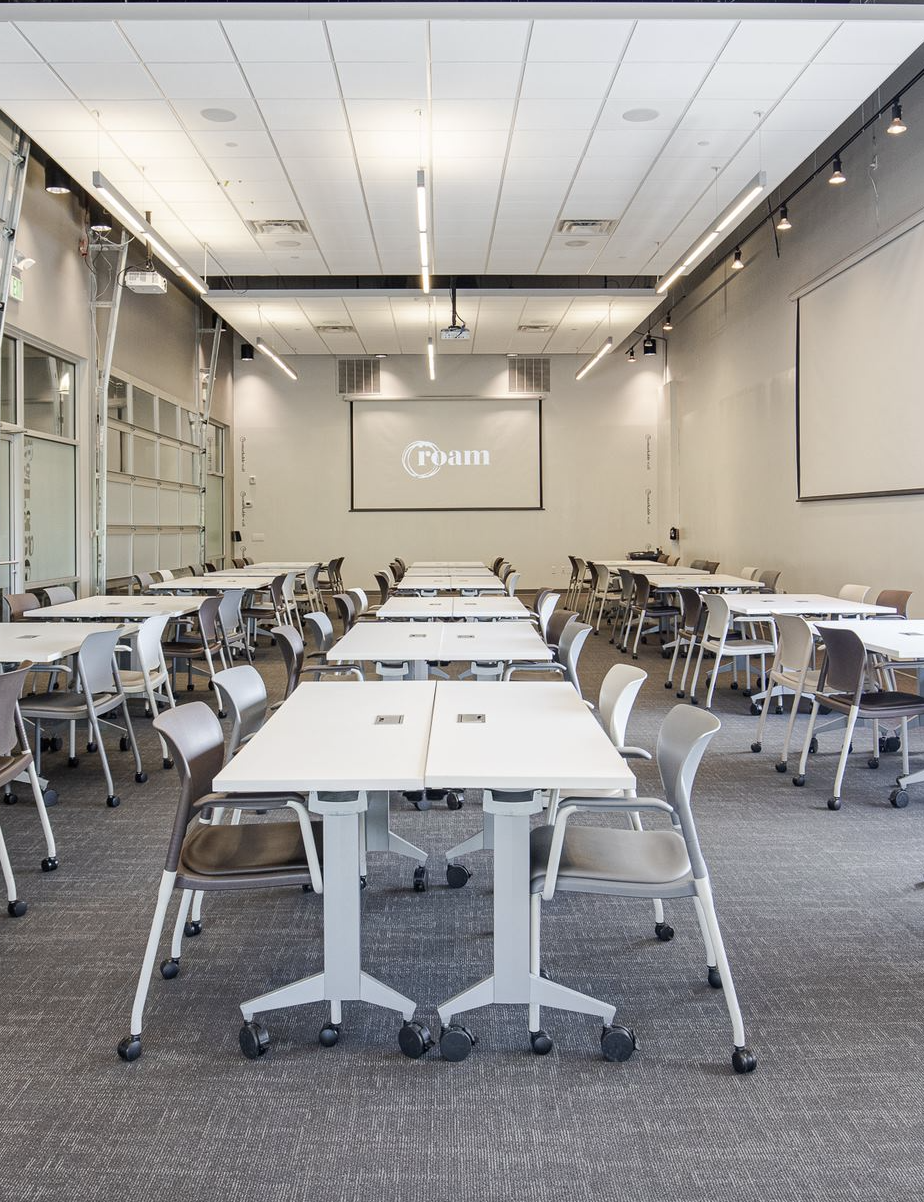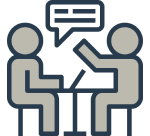 Roam offers flexible workspaces to meet the needs of modern professionals. Whether you require coworking common areas, a dedicated desk, meeting rooms, or conference rooms, we have the perfect solution to meet your business needs.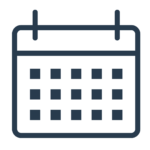 To avoid costly rental rate structures found in traditional office spaces, consider a coworking space for your fast-growing business. It's the perfect way to get the private office space your company needs without the steep overhead or long-term commitment of expensive office lease agreements.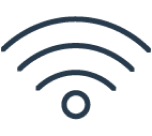 Guests have access to high-speed business-class Wi-Fi that keeps them connected and productive throughout the work day.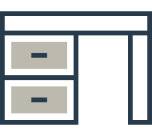 Roam's meeting rooms and work environments are intentionally designed to create a versatile and unexpected physical office space where members and guests alike can be inspired, engaged, and productive.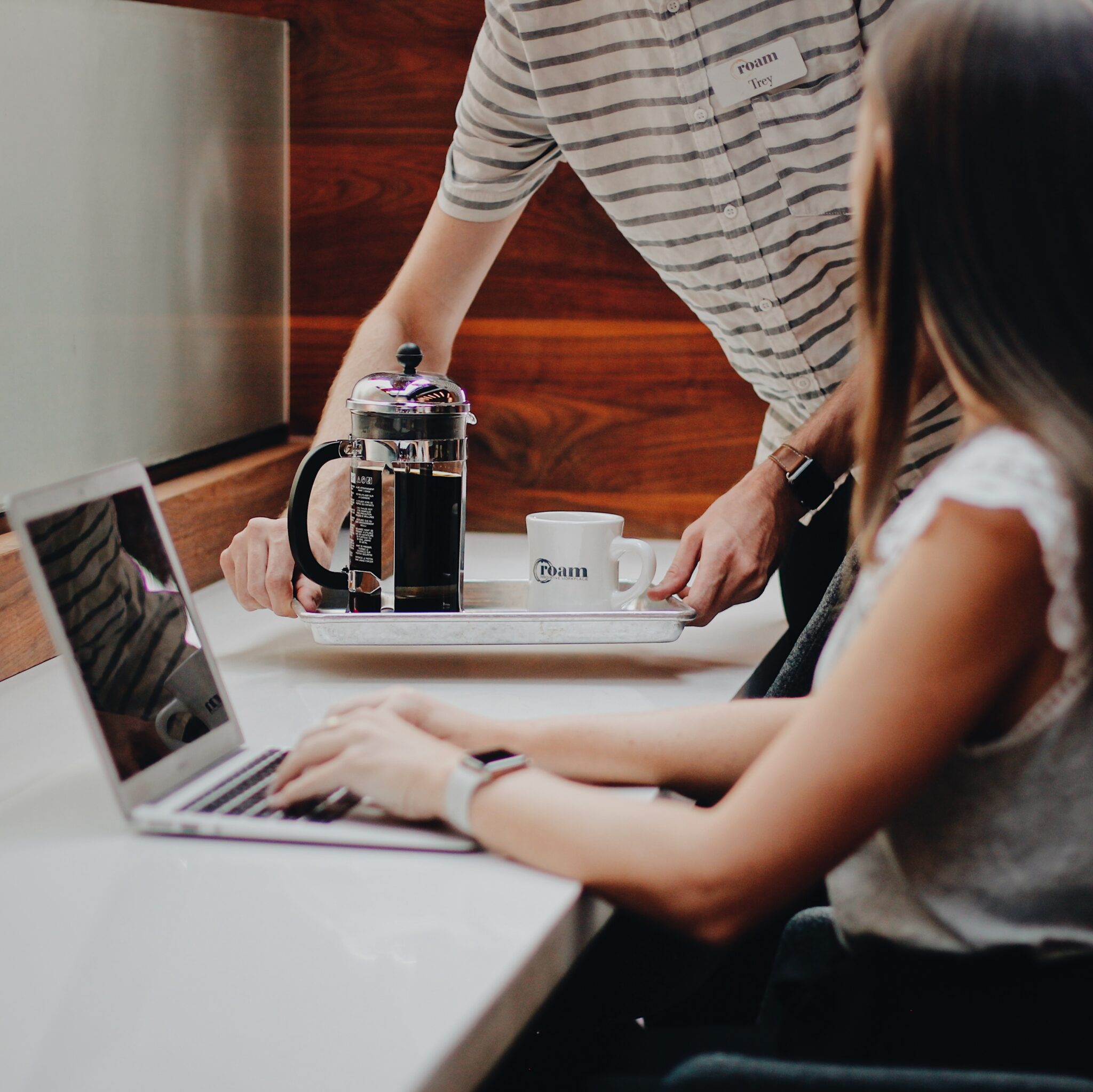 One of the primary advantages of a coworking space for startup owners is its cost-effectiveness. Starting a new business is often risky so additional expenses need to be mindful and within a tighter budget. Traditional office spaces can be expensive due to lease commitments, office furniture + buildout, utility bills, janitorial services, and maintenance costs. Roam's coworking spaces can provide a more affordable alternative, as they offer flexible membership plans and affordable private office agreements with shared resources. Save money on overhead expenses and invest those funds in more critical aspects of your business.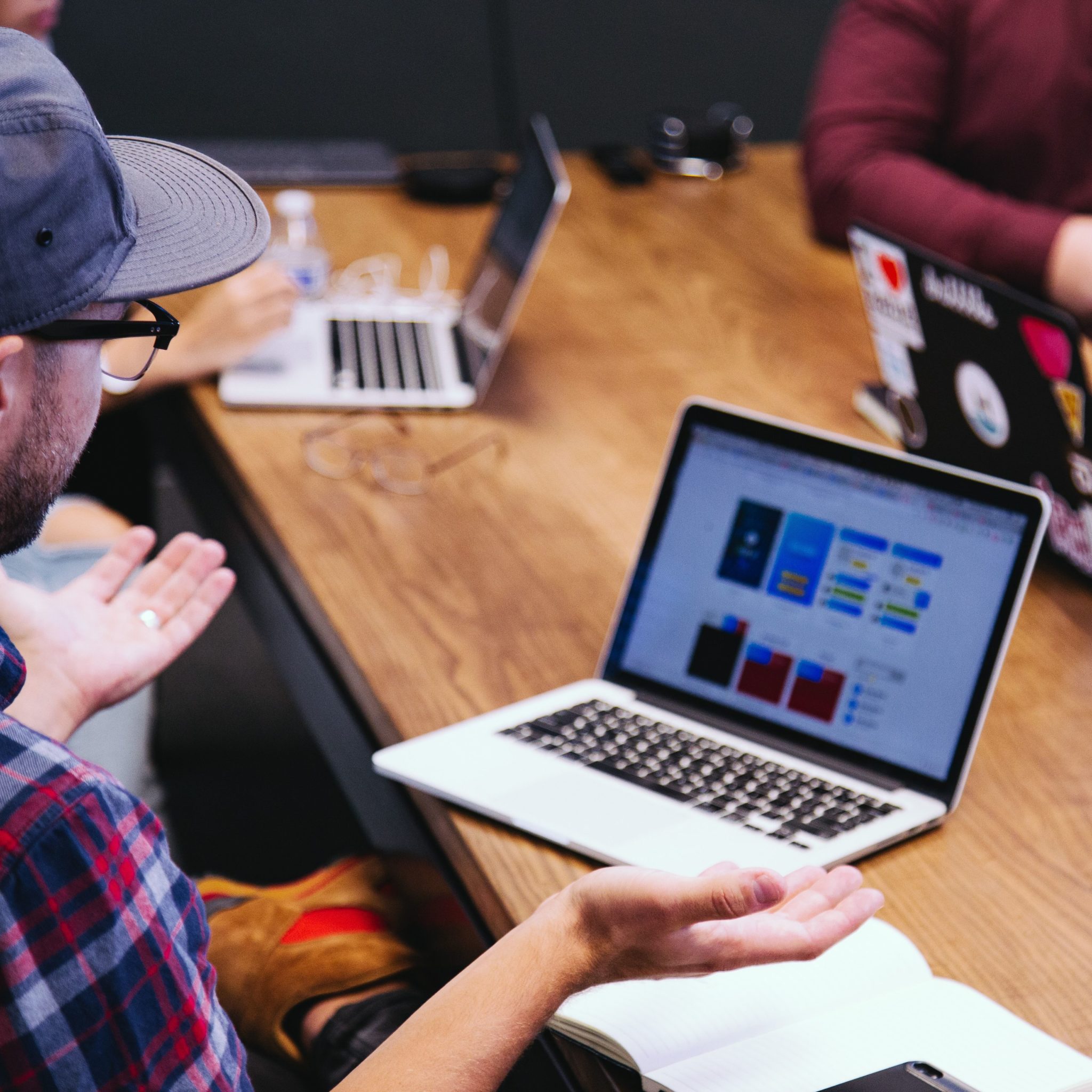 Our coworking spaces foster a collaborative environment where individuals from various industries and backgrounds work under one roof. This setup creates excellent networking opportunities for startup owners. Interact with like-minded entrepreneurs, freelancers, and professionals, potentially leading to partnerships, collaborations, and business referrals. The diverse community within our coworking spaces can expose you to new perspectives, ideas, and potential clients, helping expand business networks and grow your business.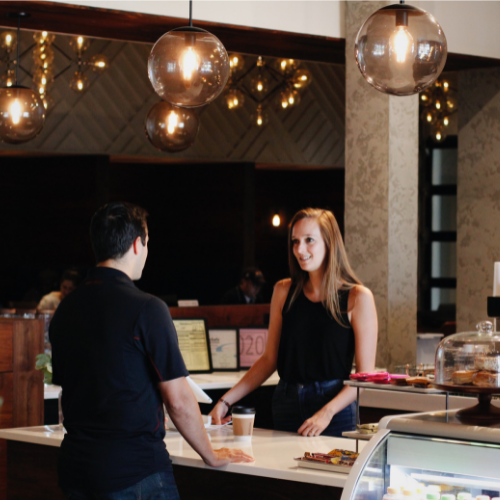 Access to Amenities & Resources
Roam coworking spaces are designed to cater to the needs of modern professionals. We offer various amenities and resources that can be beneficial to startup owners. These include high-speed internet, meeting rooms, printing, communal areas, and even a coffee bar. Additionally, Roam organizes monthly member events to help startup owners build connections within the Roam community and interject the workday with a little fun! 
Professionals in need of privacy may choose a private office space to achieve max productivity. Roam's turnkey office spaces allow businesses to create a personalized workplace solution that meets their unique needs.  Individual dedicated offices can be reserved long-term or temporarily to accommodate short-term needs. Offices include optional desk furnishings, mailing address services, ethernet, Voice Over IP connections, 24/7 access, unlimited drip coffee, monthly meeting room credits, and more.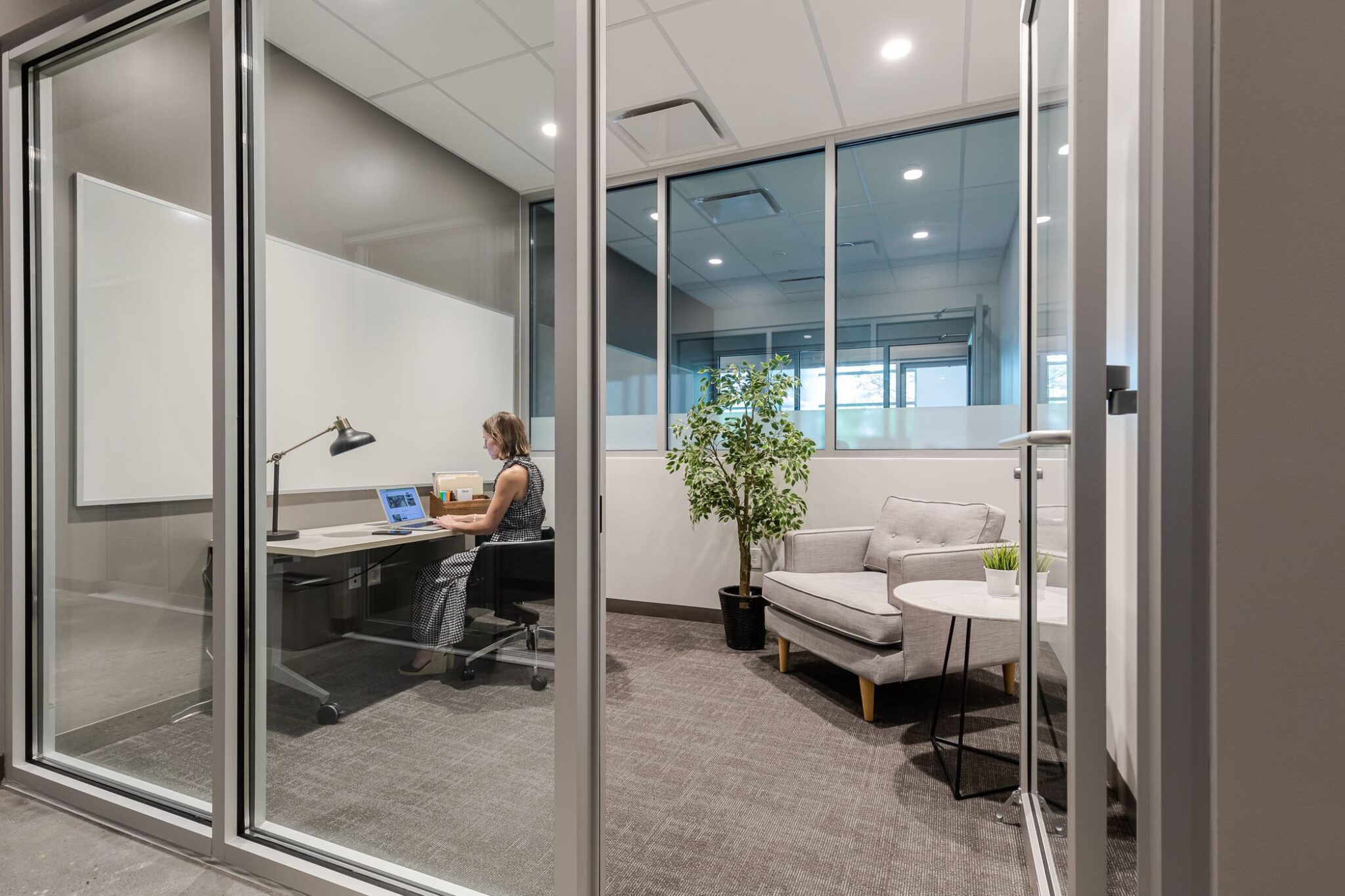 Event Space & Meeting Rooms
Meeting rooms at Roam inspire and engage. If you are hosting a corporate meeting, special event, team-building activity, department training, or other type of professional gathering, our team will help you build a personalized meeting experience. Our meeting and conference room rentals include a range of amenities and full-service catering options with no food or beverage minimum. Roam partners with local vendors to accommodate all dietary requests. Perfect for companies looking to gather their remote workers or meet offsite for a productive workday.
Roam's membership plans are designed to help professionals work productively, meet with clients, and scale their businesses, whether they need daily office space or just an office escape every once and a while. Choose from Basic, Select, or Premier memberships, and check out our all-inclusive package that elevates your Basic or Select membership with an all-inclusive experience. You can also add on team members at any membership level allowing your new office space to grow with your team.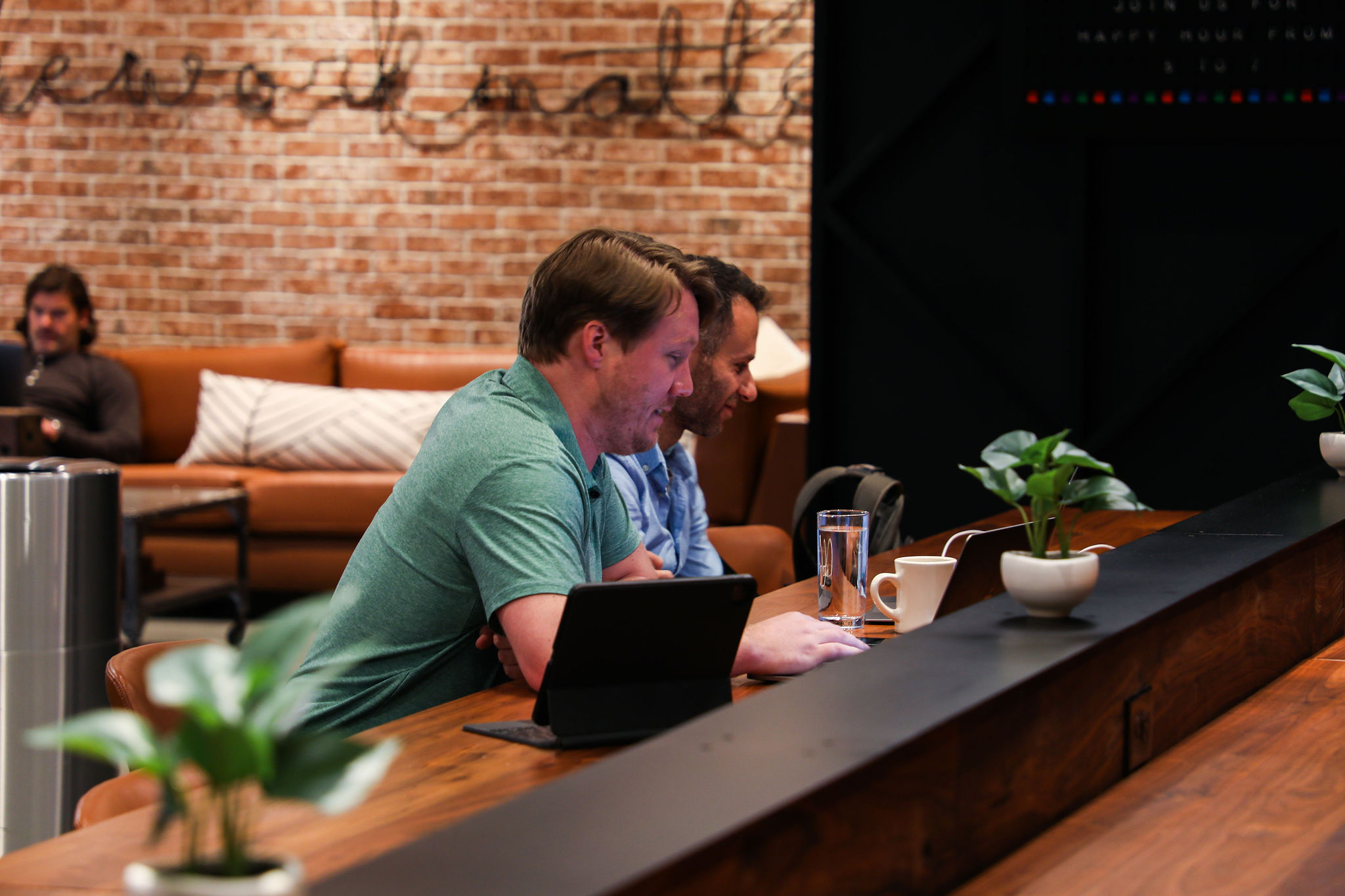 Coworking Space Perfect for Your Startup
For startup founders and small business owners, selecting the ideal office space is a pivotal choice that can strongly influence a company's growth. As you navigate this process, it's essential to consider several factors to ensure that you make the best choice for your unique needs. At Roam, we offer the ideal office space solution tailored to the needs of your startup or small business. Say goodbye to traditional office spaces and embrace the transition into a collaborative coworking environment. Connect with one of our team members or schedule a tour today to discover how our workspace solutions are perfectly suited for you!