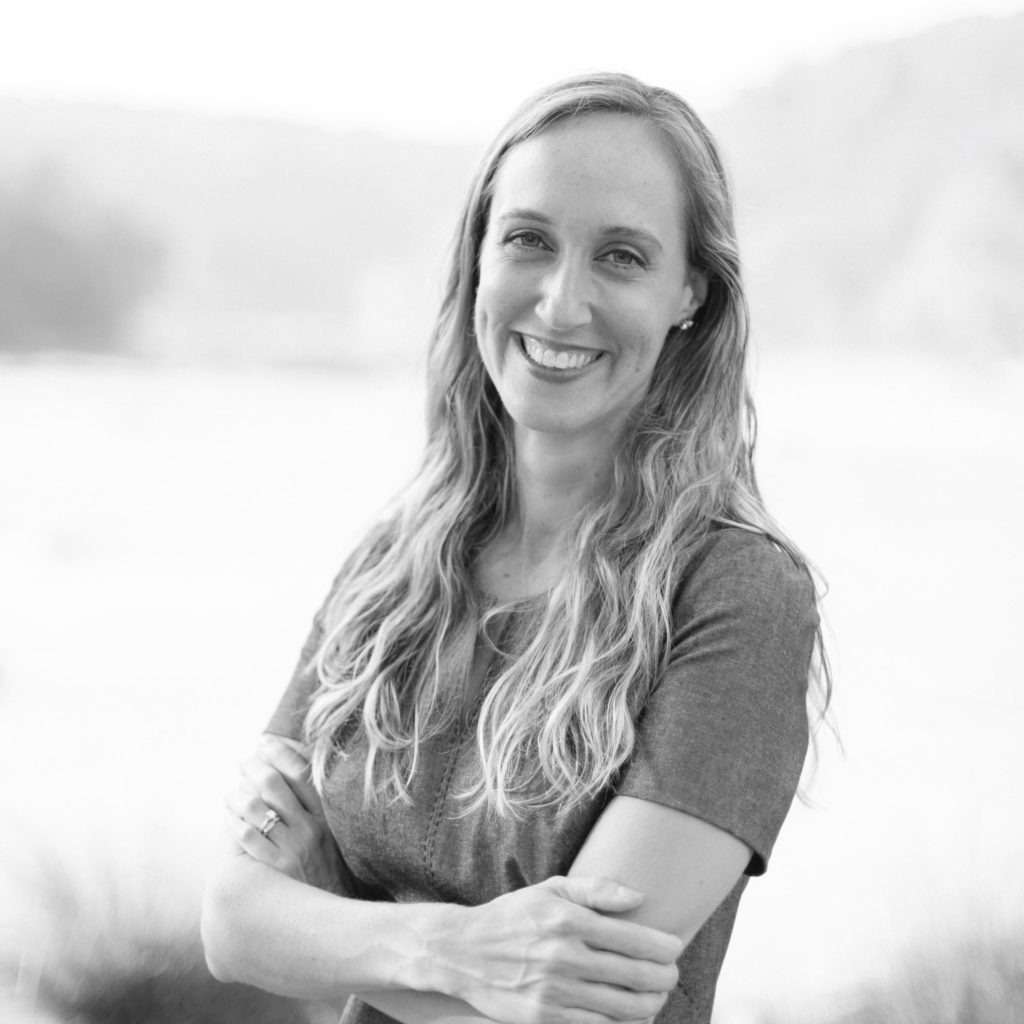 Lynne Moyer is the Founder & CEO of Luminate Marketing and is passionate about leveraging the power of influence for good, and speaking on behalf of those who don't have a voice. After launching Luminate in 2010, Lynne was recognized as a Leading Business Professional in Community Impact through the Top 30 Under 30 Awards. She also received National Honorable Mention from PR Daily Awards in 2017, and won the Global Bronze Telly Award and Global Gold Communicator Award in 2018, for "excellence in craft" in marketing and fundraising for nonprofits.
When not creating exceptional marketing solutions for nonprofits and churches, Lynne enjoys running and kayaking along the Chattahoochee River, gardening, and time with her husband Matt and their little puppy, Bear.
Home Roam: Roam Galleria
1. What makes Luminate unique amongst the competition?
It's scary to take a stand. It's scary because you fear offending people or turning them away if they don't see things the way you do. But what makes us unique is our willingness to not just say we are Christian but to put it on our website and let it be the compass for how we run our business. Another unique differentiator that may separate us from many other marketing agencies and companies is that we believe we are in the business of people not products.
2. Your team works from Atlanta and Chicago. What's it like to work from two cities?
We lived in Chicago for 10 years and that's where I started Luminate, so that city has a special place in my heart.  But in September of 2016 when we opened a second office in Atlanta, I fell in love with it here, and my family moved here.  In both cities we now have an established client base and teams of designers, developers and videographers.  Every quarter our leadership team flies up to Chicago to meet with our key clients in that location, but I anticipate our longterm investment and roots will be built here in Atlanta.
3. How do you see it as a benefit to work alongside your husband, Matt?
Working with your spouse is awesome!  You get to be teammates in life, ministry and work.  We love working together toward something we're both passionate about.  However, we do have rules. We don't talk about work at home or on dates, we let each other space out during the commute time and we communicate at work and at home with honesty and respect. I suppose that last rule would still apply whether or not we worked together!
4. What is it about Roam that fits your company and team?
Roam is perfect for our team because it allows us to scale our business slowly and intentionally without the pressure to autonomously fund an office space.  We love the culture and values Roam brings to the table, and they have created a work environment consistent with what we'd want if we purchased our own offices.  Clients, colleagues and friends have expressed that they love to visit us at our Roam offices, especially since we give them access to our coffee tab!
5. What cereals describe each of your team members and their personalities?
As far as our leadership team goes, this one is easy.  Honey Nut Cheerios, Lucky Charms and Rice Krispies.  Matt is our cheerio (biggest fan, discerning, steady), Katie is our lucky charm (wise, optimistic and charming) and I'm our rice krispie (mainly because the snap+crackle+pop personality).  But then again if we're honest, we might all be fruit loops!