Training Room Rental in Fayetteville
Training and development programs create opportunities for employees to enhance their job abilities and expand their skill base. Roam training room rentals can boost productivity, improve company culture, and reduce employee turnover. Choose from an assortment of unique spaces to ensure that your employee training is a success. Whether you are looking for a space for your presentation, workshop, coaching session, or training class, Roam makes it simple to rent a meeting space that meets your specific needs. Need help planning your training session? Our onsite staff can handle that too. A Roam meeting coordinator will help you coordinate a stress-free meeting experience.
Whether you need a quiet place to work alone, meet with someone, or have a group meeting, Roam is always super-accommodating, and the people are always friendly and eager to help.
Arlene Cohn, Serviam Partners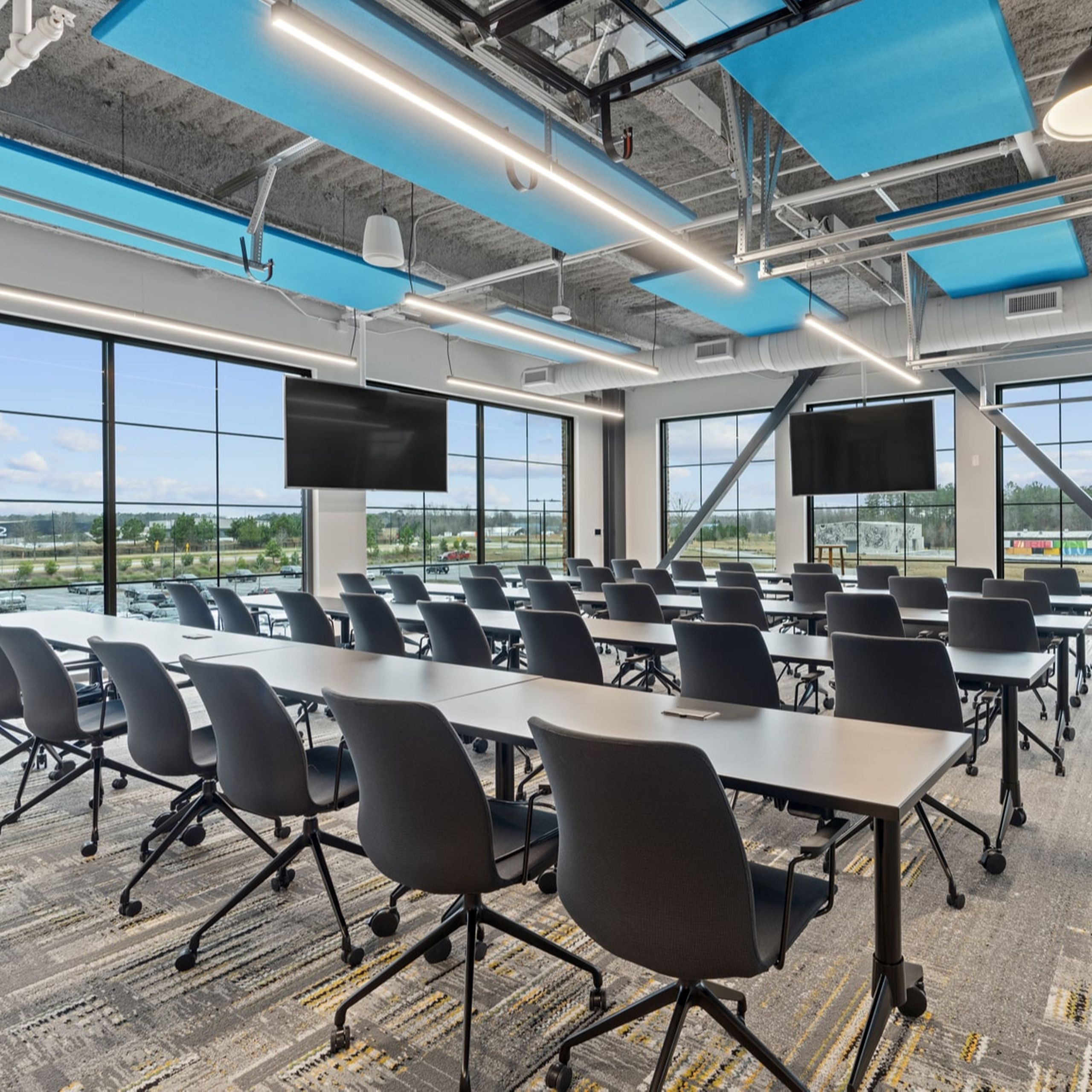 Finding a training room rental equipped with modern technology is no easy feat. At Roam, you'll have easy access to essential tech amenities like wireless internet, AV and HD display equipment, podium, conference phone, and microphone. Our state-of-the-art technology makes it easy to make phone calls, participate in video conferences, or present information in the most efficient way possible.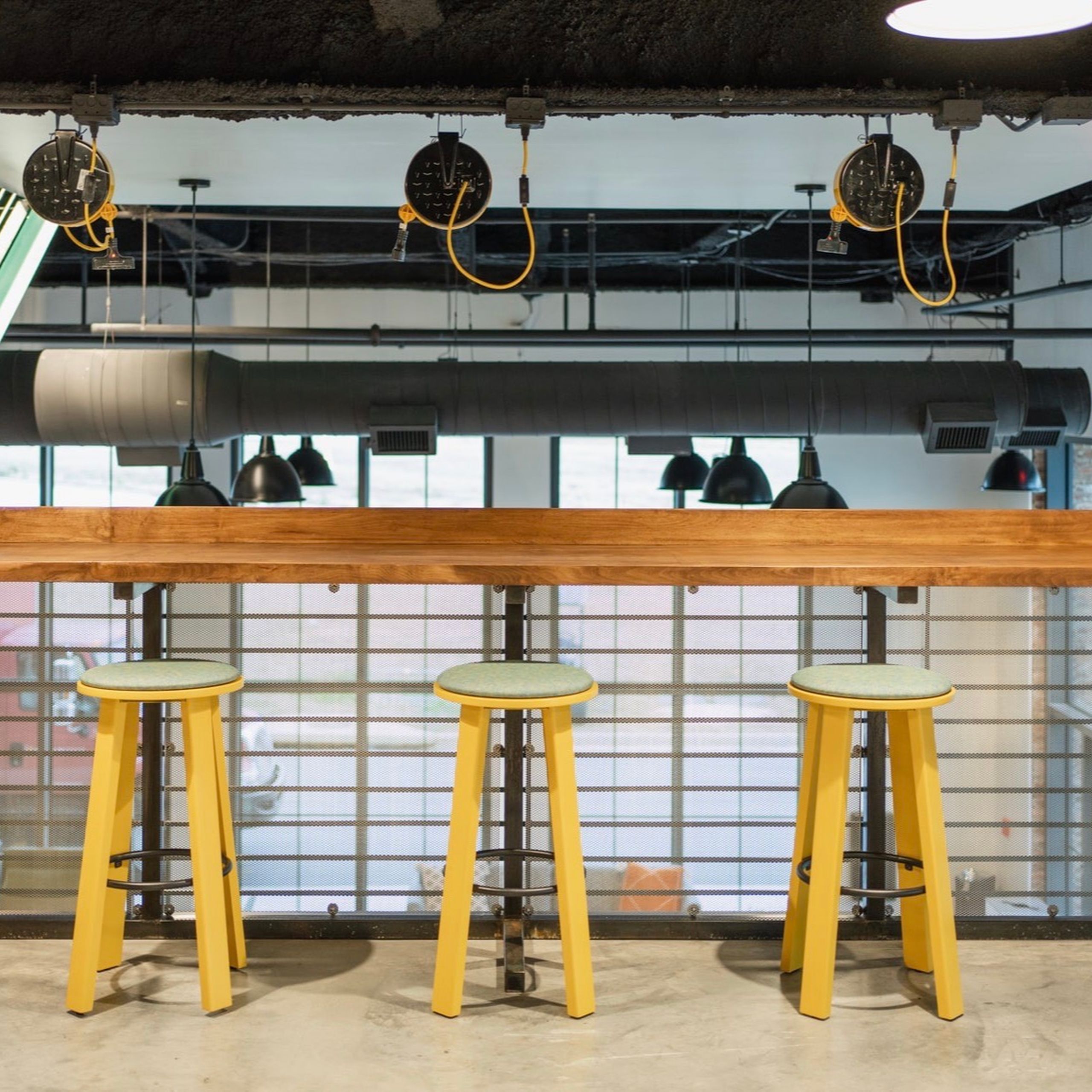 Elevate your next meeting with catering service. Roam's preferred catering vendors offer a selection of crafted menus for an additional fee. Create a comfortable environment where team members remain energized and engaged with delicious snacks and beverages. Menus are available for breakfast, lunch, and dinner. Also browse our snacks, hors d'oeuvres, and beverages menus.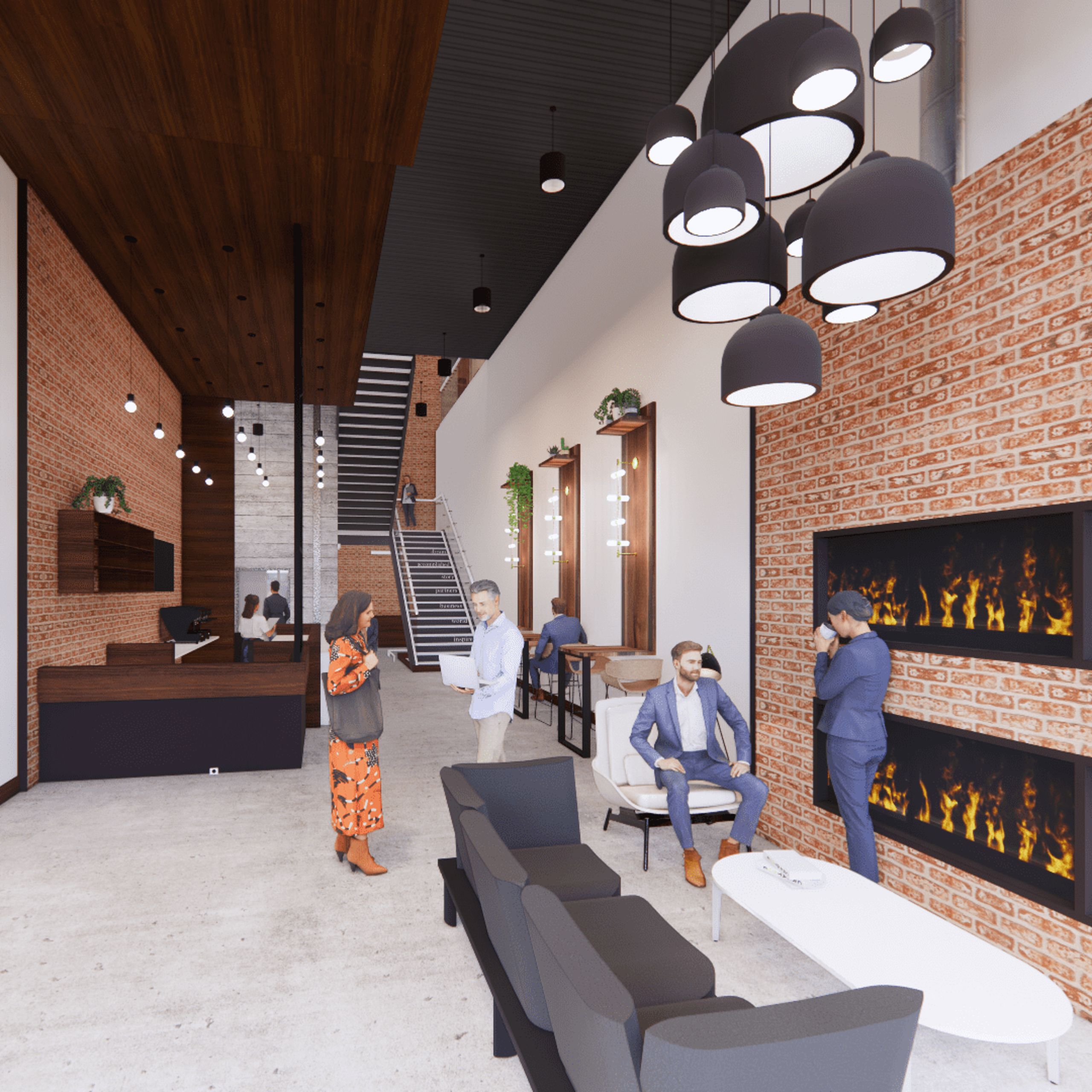 Roam makes it easy to rent a meeting room. Your coordinator will walk you through each step, from pricing to optional training room services. You can count on our staff to handle all the tedious aspects of your room rental, allowing you to focus on what matters most.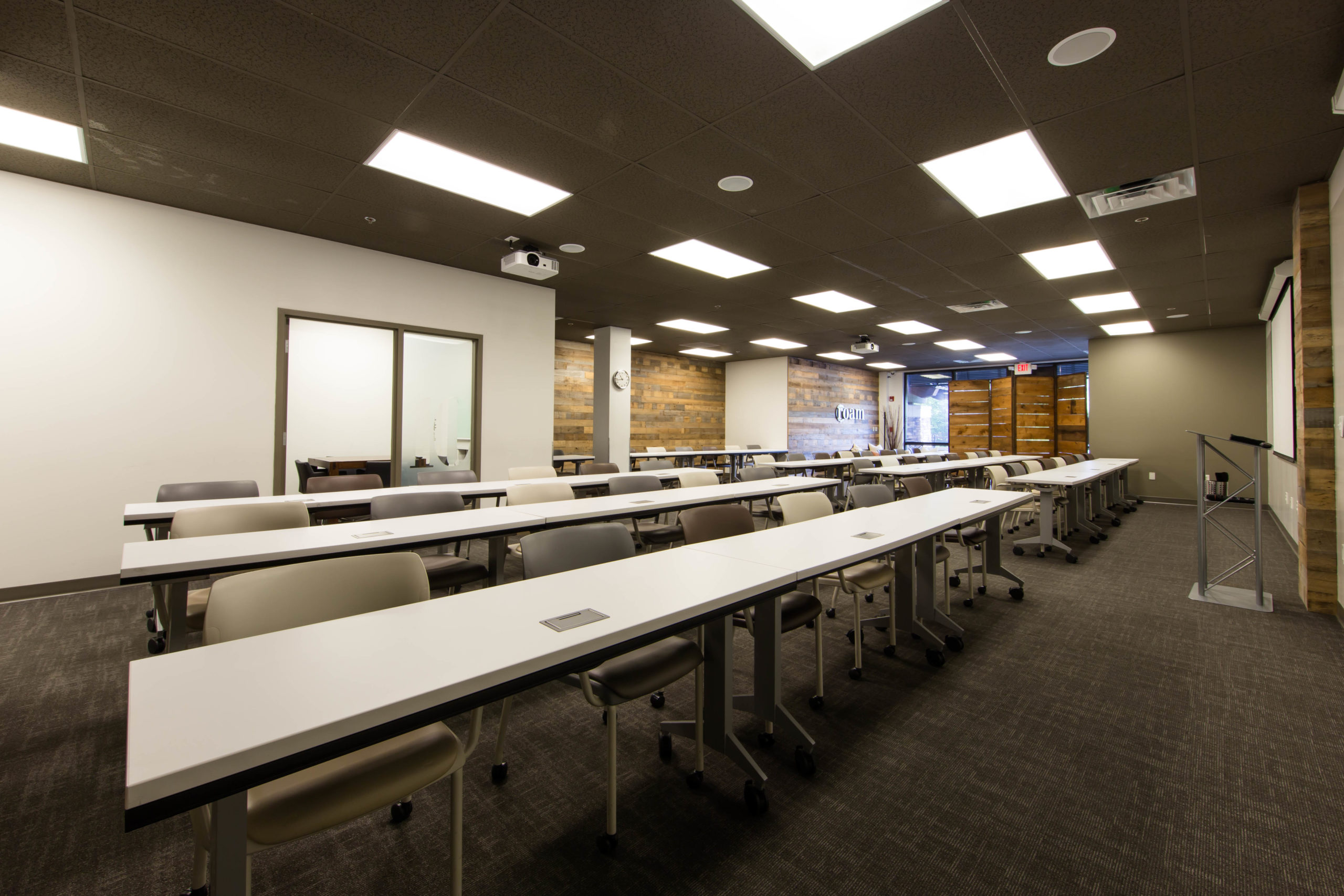 Roam hosts over 10,000 meetings a year on average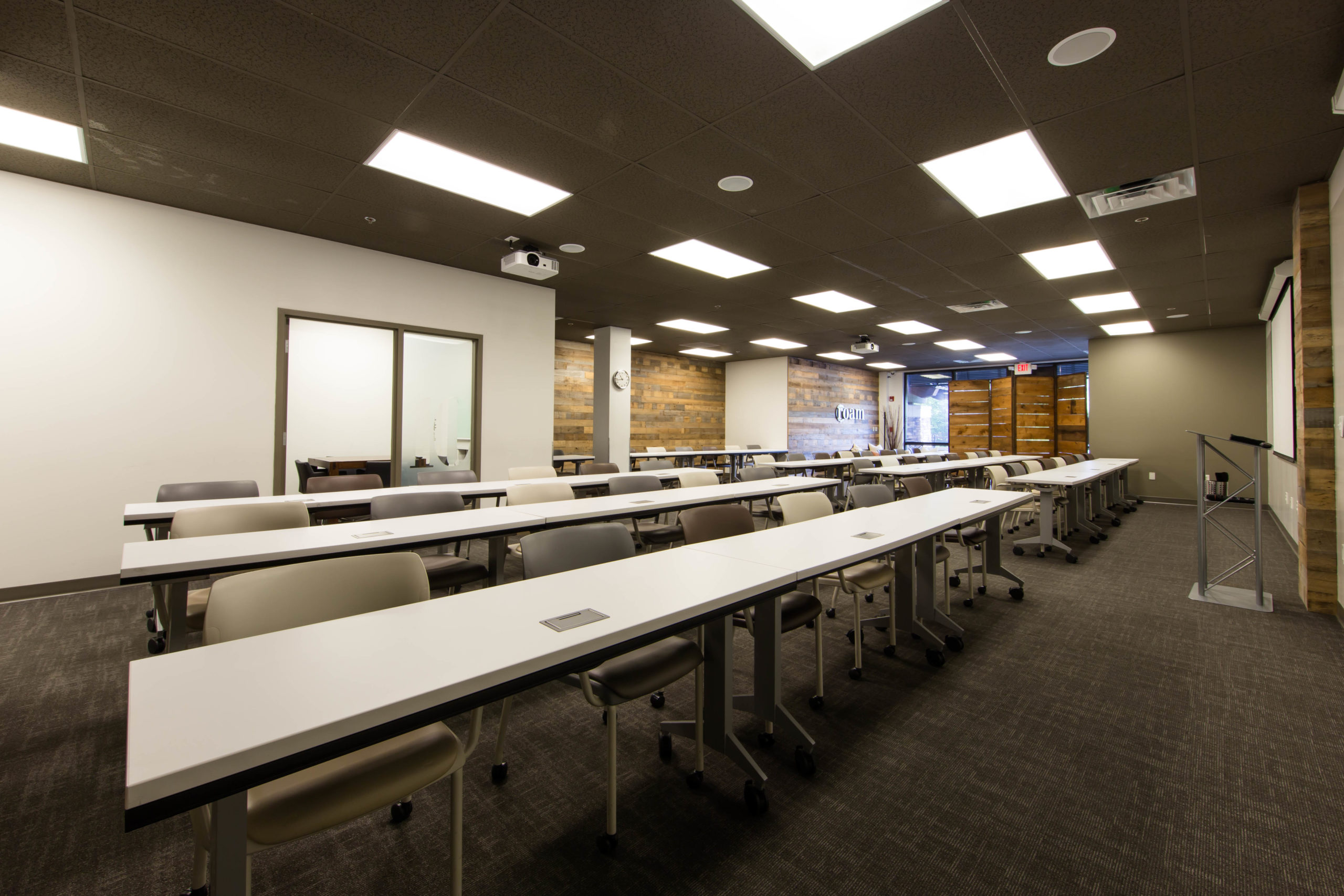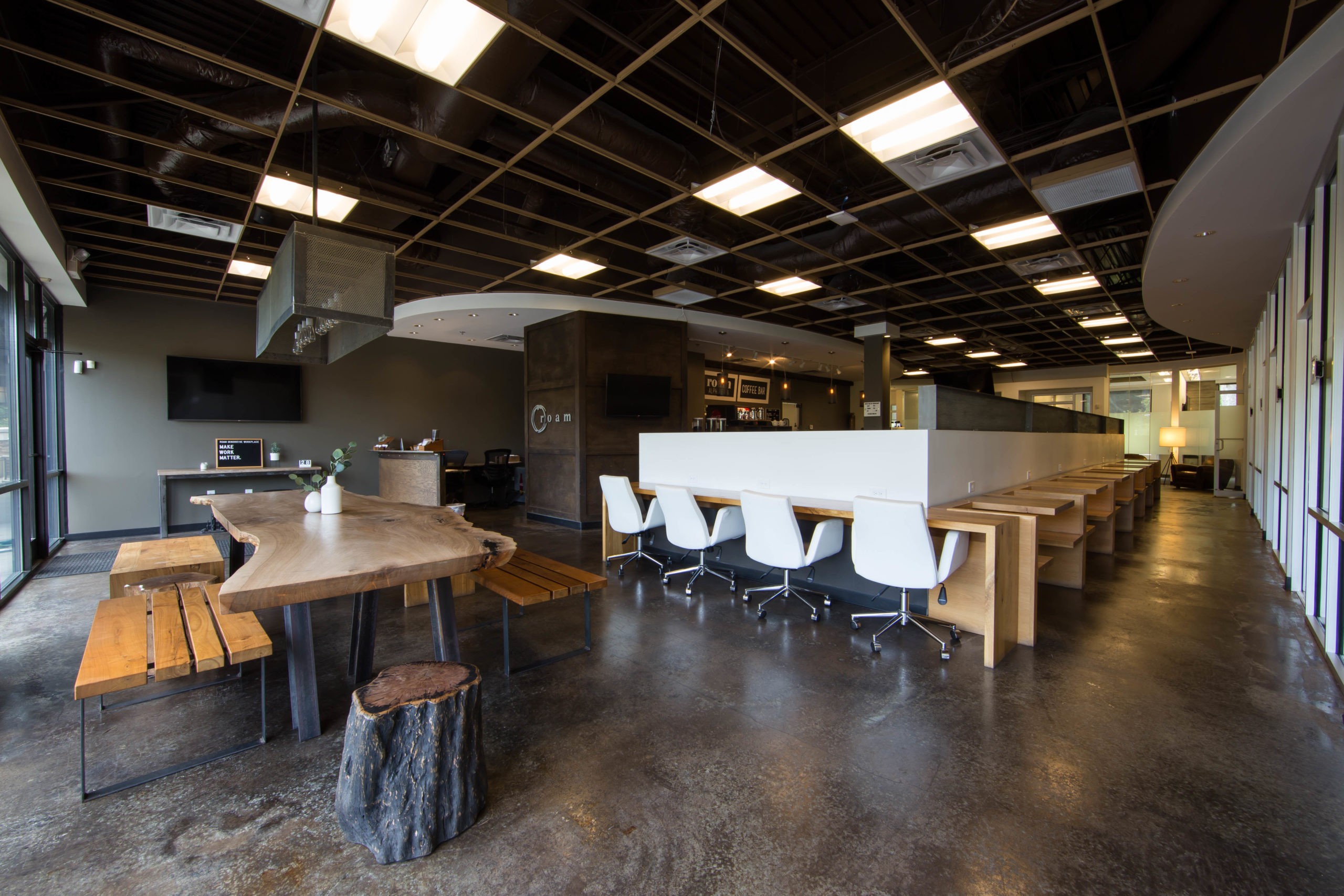 100,000 square feet of work, office and meeting space in Metro Atlanta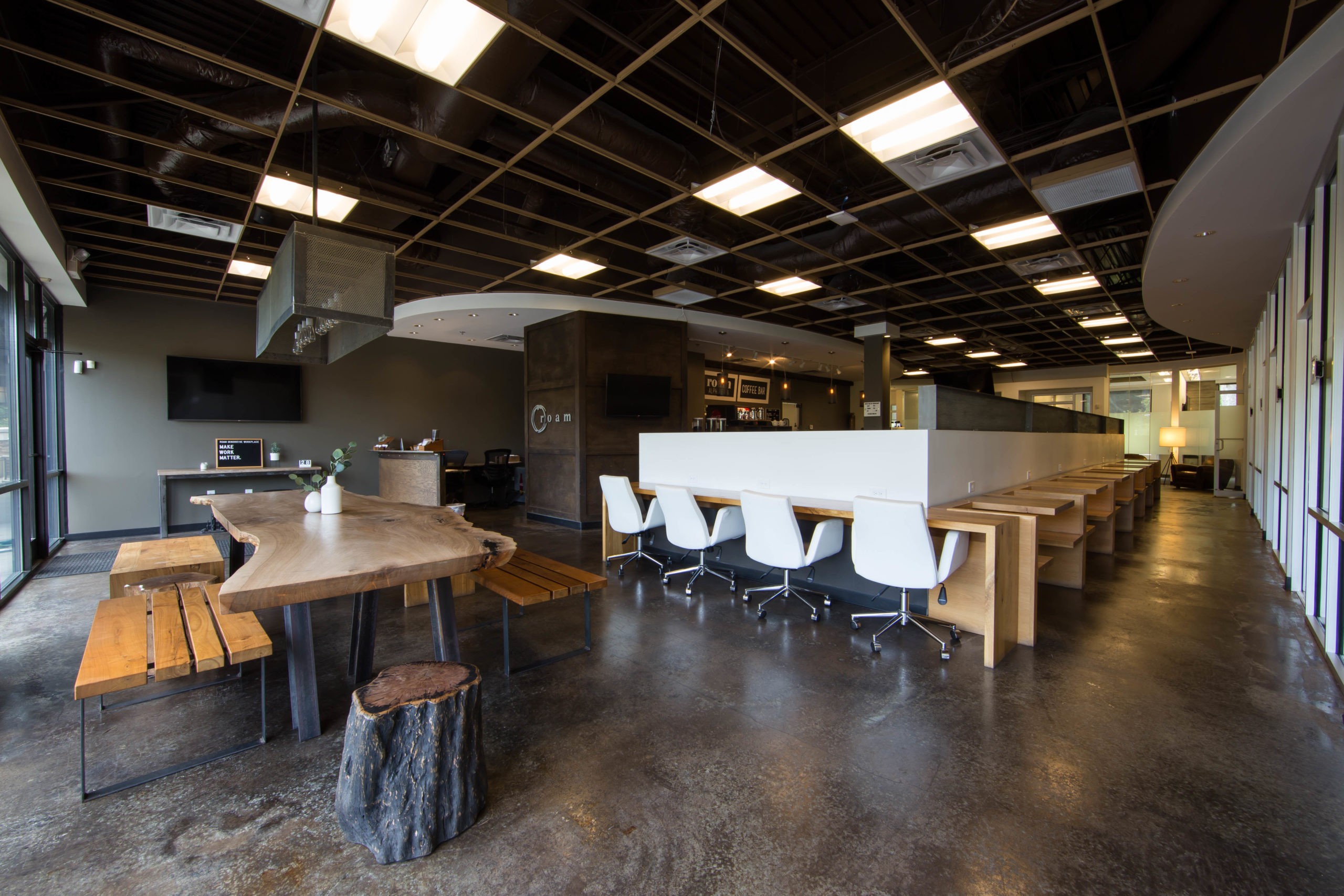 Benefits of Training Room Rental
Our training room rental in Fayetteville helps you meet your goals and accomplish your best work in productive environments designed to enhance your work experience. Here are a few perks of Roam training rooms:
Convenient Location – Roam offers seven convenient locations throughout Atlanta, including Alpharetta, Buckhead, Dunwoody, Galleria, Lenox, Perimeter Center, and Roam at Trilith. Membership includes unlimited access to all locations with no additional fees or pre-registration required. At Roam, members can enjoy the perks of a professional work or office space without the constraints of a long-term lease.
High-Speed Internet – Training rooms at Roam are equipped with business-class wi-fi that delivers fast, reliable speeds and security that your company can count on. Wireless internet makes it easy for business leaders and attendees alike to access the web and maintain consistent connectivity. Online printing services are also available for your convenience.
Free Parking – On-site parking is available for all members, meeting attendees, and guests.
A/V and HD Display Equipment – Roam offers complimentary A/V, HD display equipment, and other technology amenities to members. Staff is always on-site and available to help with any audio-visual setup you may need, as well as to answer questions or troubleshoot during meetings and training programs. Roam also offers AppleTV upon request and all screens and projectors are VGA and HDMI compatible.
Administrative Support – Members at Roam can count on our on-site staff to assist with the setup and smooth progression of programs and classes hosted in our meeting spaces and training rooms. Our administrators will work alongside your company to help customize and execute your event, giving you more time to focus on core activities.
Roam is a turnkey solution enabling you to work where you want, when you want, without the stress of technology and office maintenance. We provide private, lockable offices with 24/7 access. You'll always have business class Wi-Fi and free, unlimited access to the shared workspace at all Roam workplaces.
We also provide access to a variety of first come, first serve work environments. These spaces are designed with professionals in mind – comfortable, modern, and inviting while providing all the essentials to keep you focused and productive. Roam's competitive prices and flexible leasing options make the decision easy to make.
210 Trilith Parkway
Suite 100
Fayetteville, GA 30214
770.767.0900
Neighboring the Piedmont Wellness Center and Barleygarden Kitchen & Craft Bar, Roam at Trilith is nestled in the heart of Trilith's Town Centre.
Just off Trilith Parkway on the northern edge of Town, Roam is located in the Two-Ten Building. Ample free parking is available in the adjacent parking lot and along the street.
Neighboring parking lot off Trilith Parkway

Highway 54; Trilith Parkway and Heatherden Avenue