Office Space in Sandy Springs
Roam Perimeter Center provides you with the access you need to professional workspace in the heart of the city. For those who are looking for office space in Sandy Springs and never want to worry about maintenance or front desk staffing, Roam offers the perfect solution. Our location provides over 14,000 square feet of productive workspace, providing ample office solutions to accommodate your business. It's just minutes from I-285 and the Dunwoody MARTA station, making for an easy commute as you navigate the city's main commercial district.
"I love how accommodating and clean the facilities are. The variations of room decor, setup and sizes are unique. The environment compliments my level of professionalism as well as personal style. I feel confident in each meeting experience knowing if I've forgotten or need anything, Roam has me covered! Roam will ALWAYS be my first choice. Can't get enough of the Roam experience!"
Donna Robinson, Wellstar Kennestone Hospital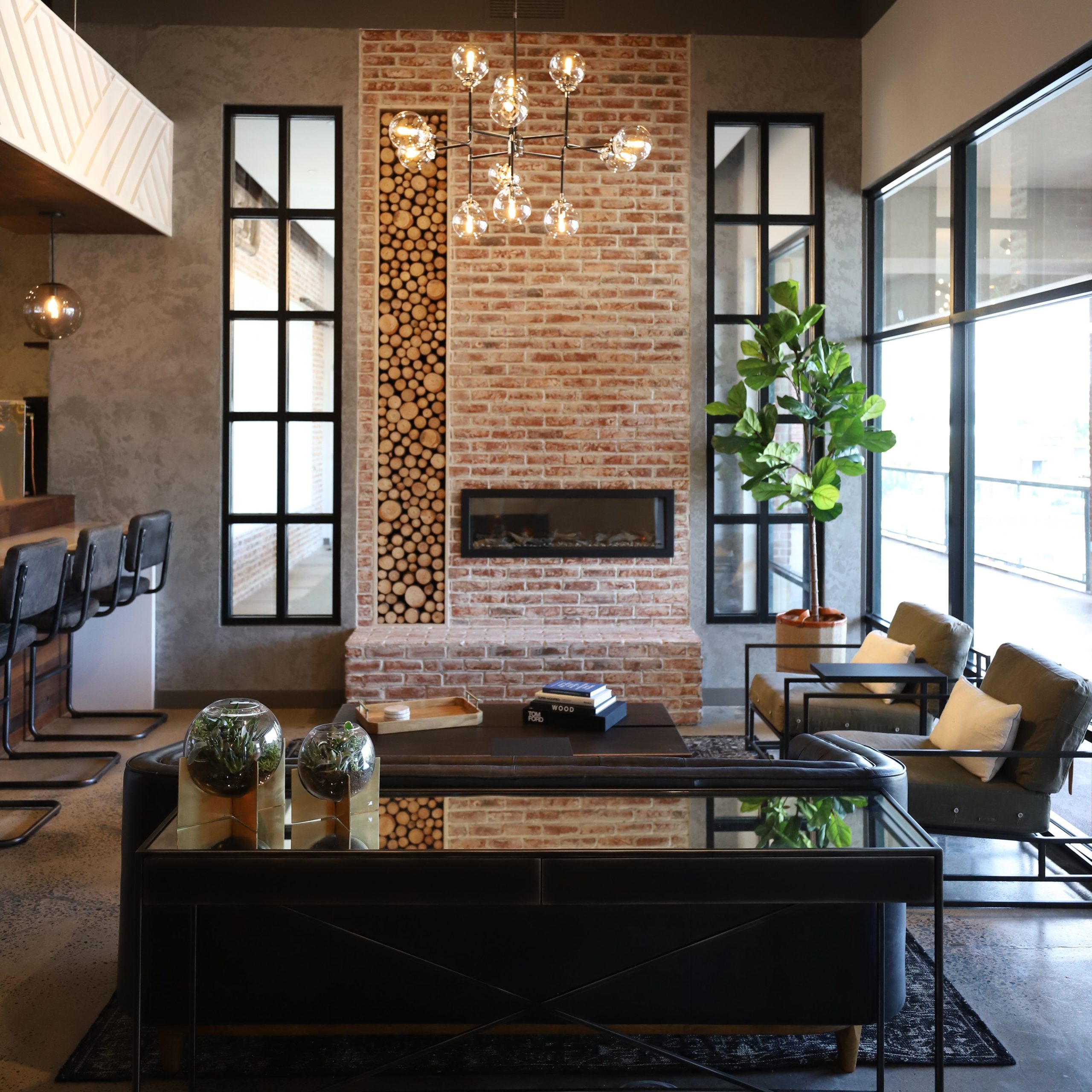 You'll have 24/7 access to a lockable, private office. You can even customize the space to fit the needs of your team, brand or personality.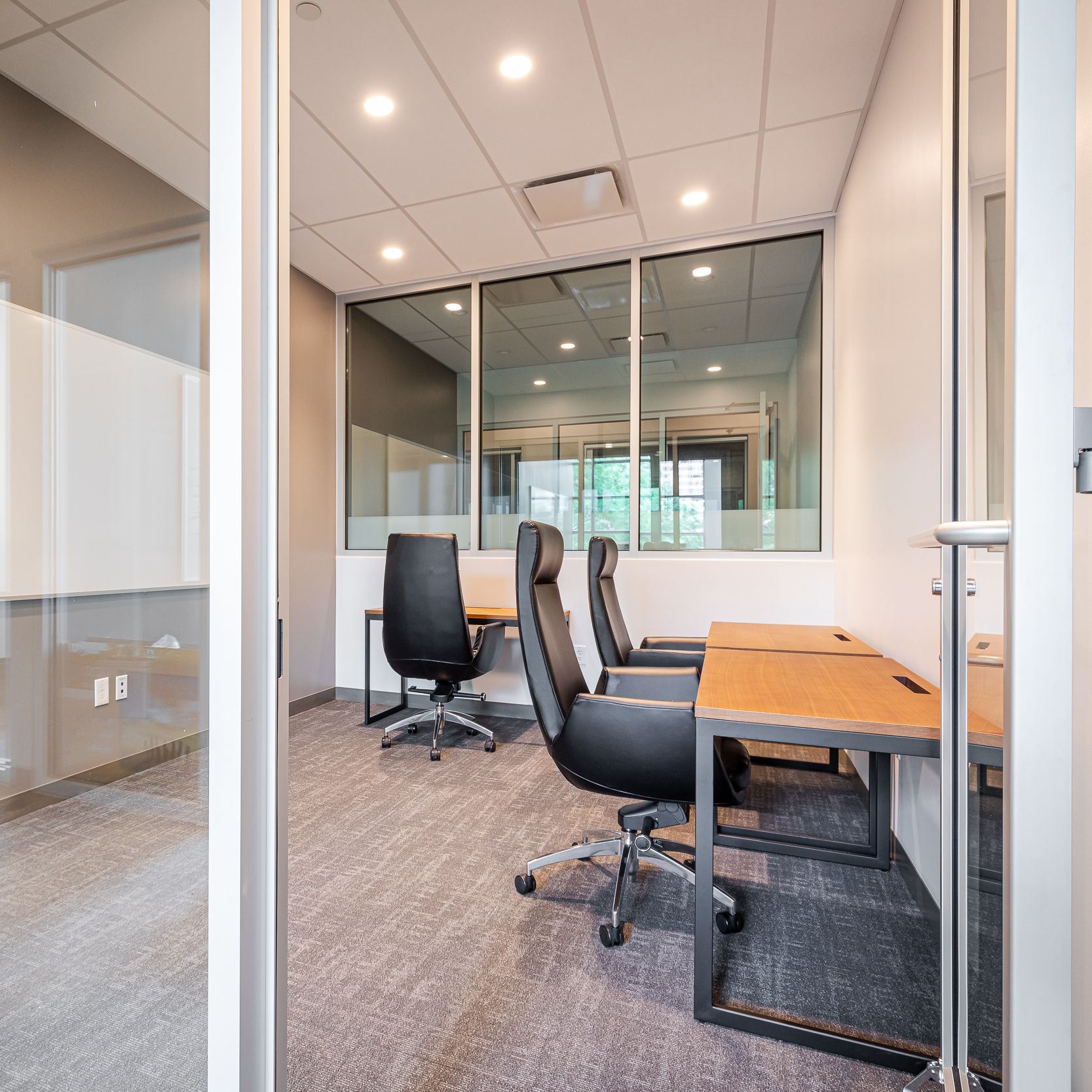 Rentable Office Furniture
You can rent desks, chairs and office space on a month-to-month basis. Rental is often suitable for growing teams with changing needs. Roam is here to find a workplace solution that works for you.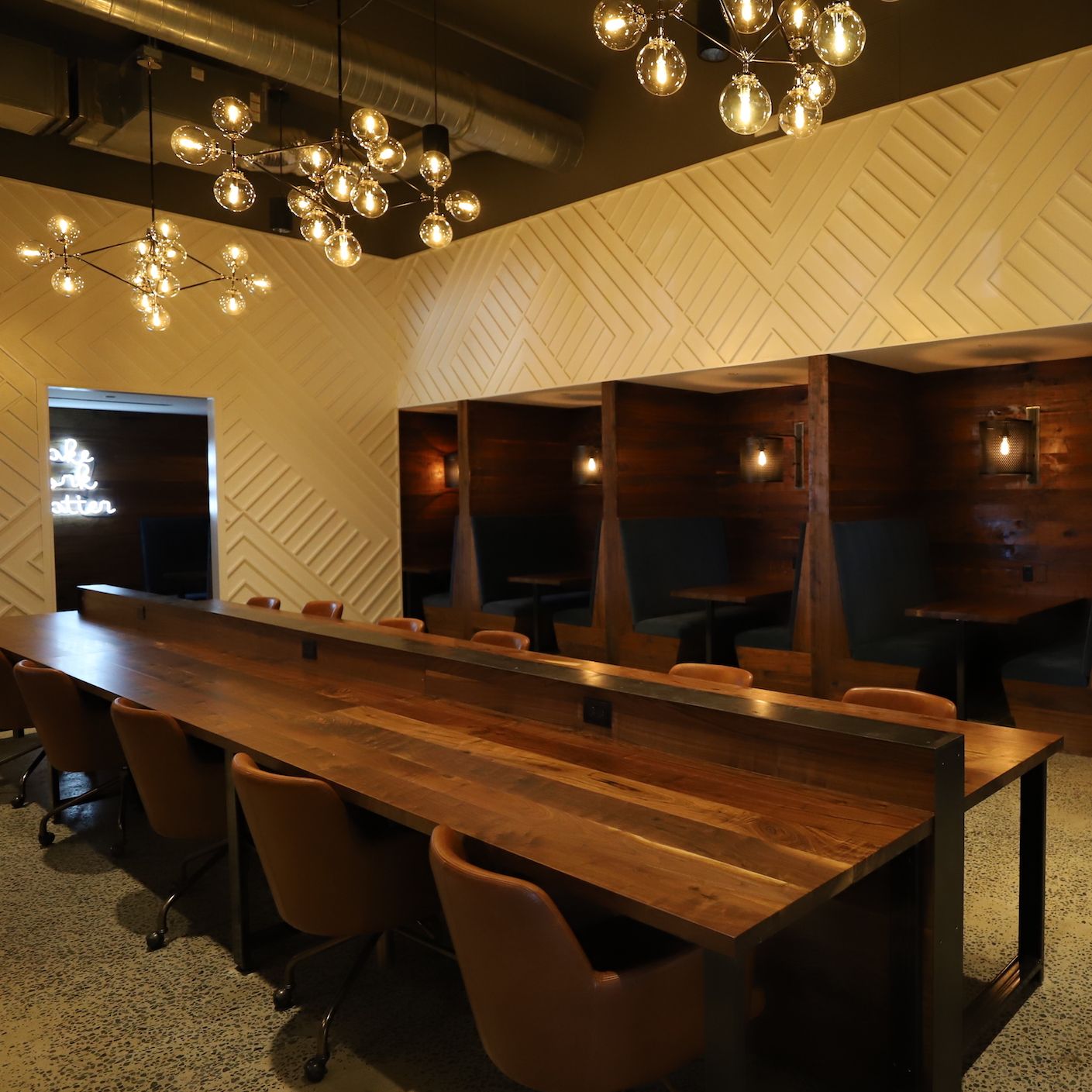 Flexible Lease Agreements
Office lease agreements provide a dedicated office space with the flexibility of a membership. Leasing agreements may vary. Contact our team for information on pricing and availability.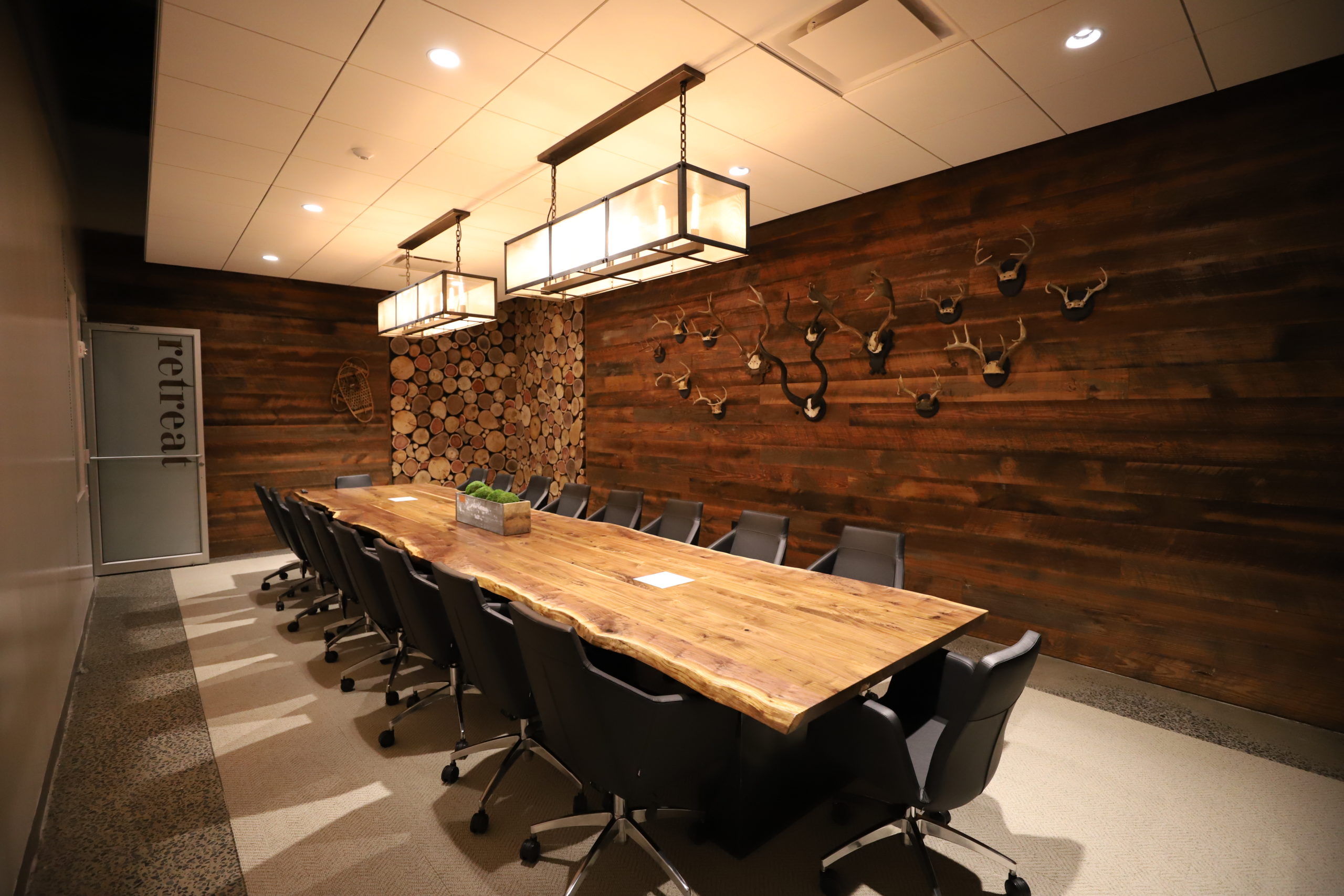 Roam hosts over 10,000 meetings a year on average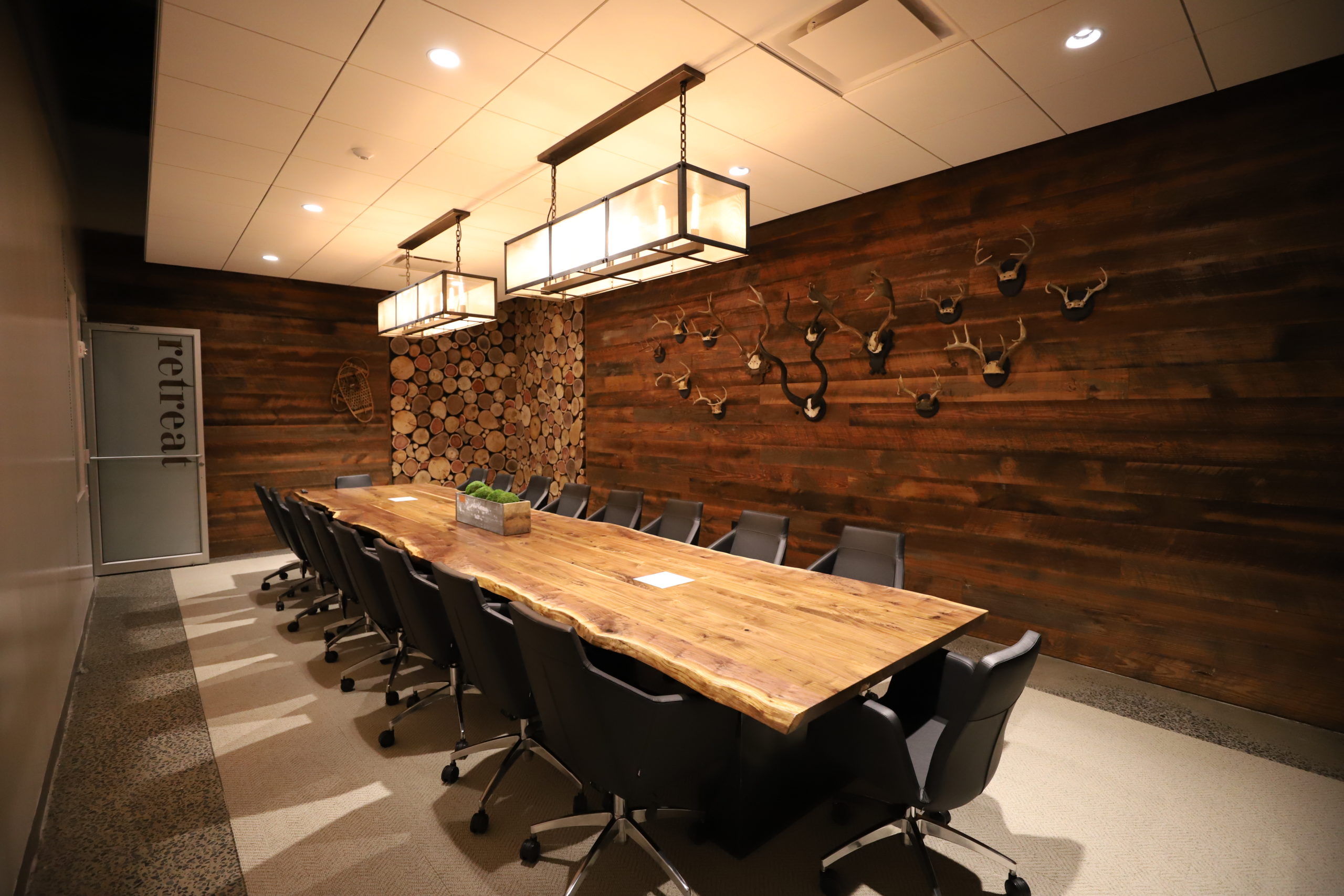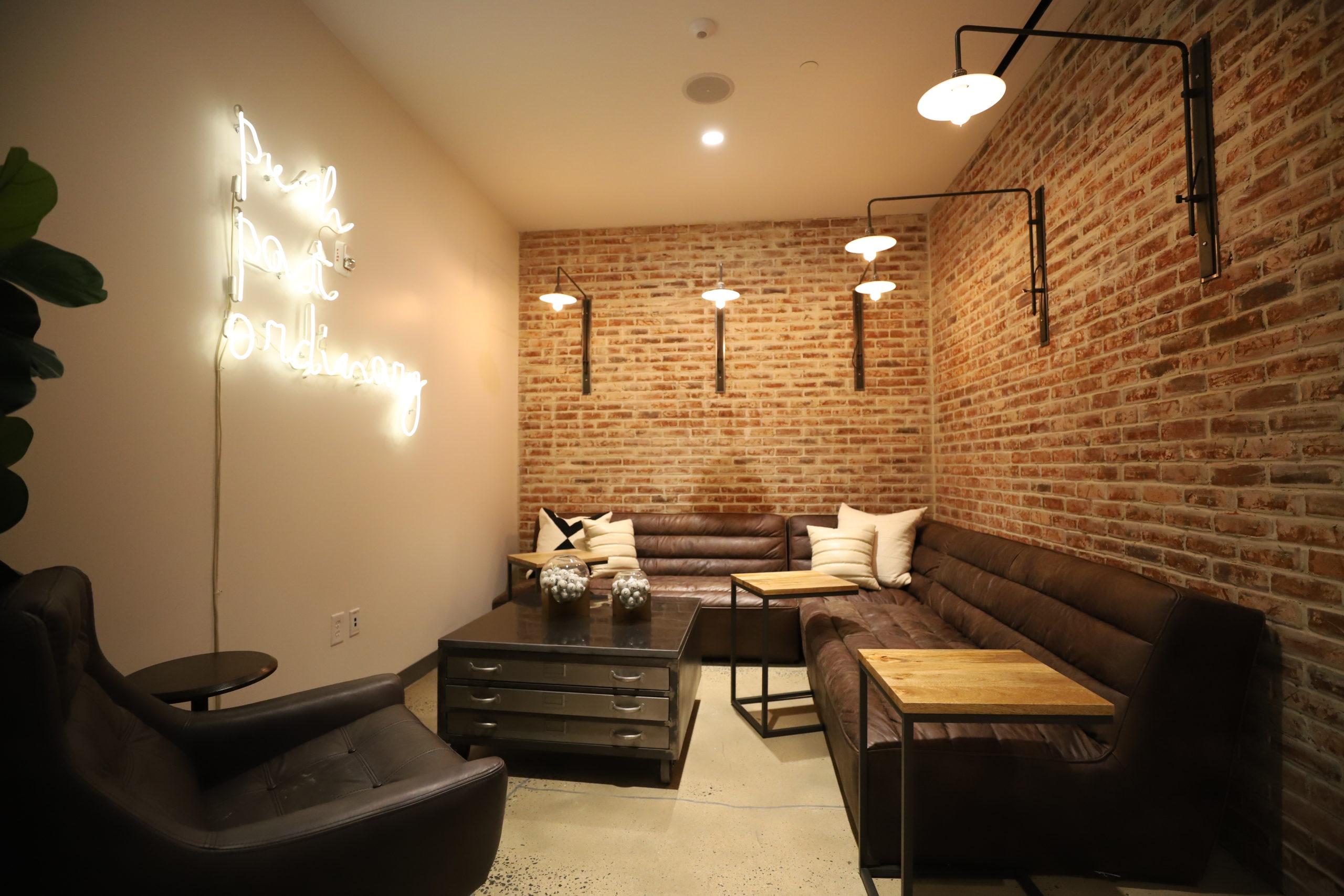 100,000 square feet of work, office and meeting space in Metro Atlanta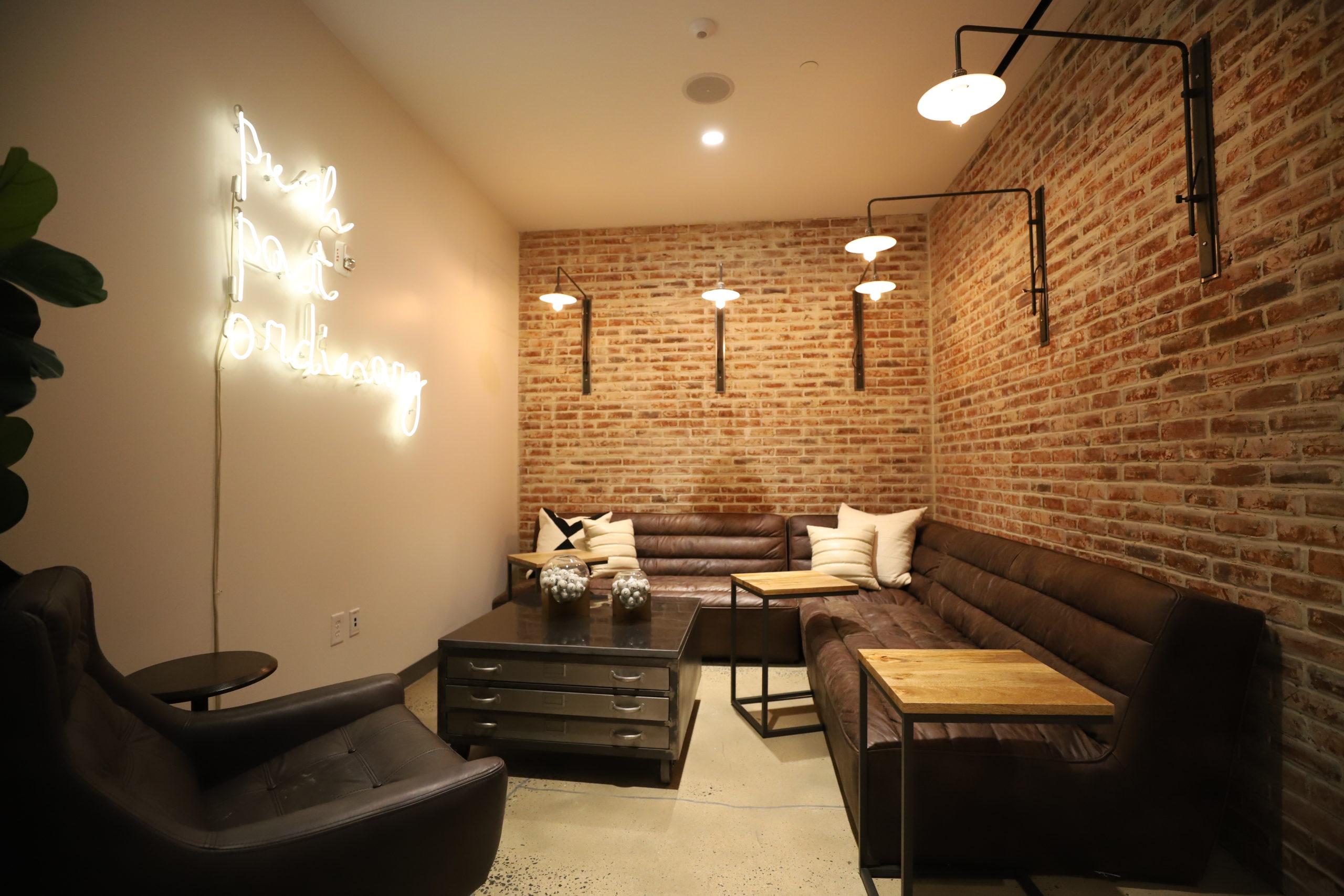 Benefits of Using Our Office Space
Our Roam workspace in Sandy Springs is more than just an office space. Here, you will find a wide range of premium office amenities to maximum productivity and provide a comprehensive workspace solution. Some of the reasons to rent office space at Roam include:
24/7 access so you can work and meet people when and how you want
20 meeting room hours per month to reserve private, tech-equipped meeting space for team meetings and private client consultations
Guest access to ensure you have a professional space to meet with clients
Business address and mailing services
Business class Wi-Fi to keep you connected and whiteboard walls for brainstorming
Unlimited drip coffee and access to a la carte specialty beverages and light bites at the onsite coffee bar


Choose the Office Space That's Right for You
Our Sandy Springs office space is designed accommodate all your workplace needs. For professionals in need of a turnkey, one-person office space, Roam private desks are a great officing solution. Private desks offer a fully furnished lockable workspace with a desk, chair, and the right lighting to accomplish your best work. Our desk spaces are some of the most affordable month-to-month options and provide you with guest access as well as monthly meeting space access. Other businesses may prefer a larger dedicated office space to accommodate growing teams in Sandy Springs. Choose from a variety of office spaces that can be full customized to reflect your brand and business needs. If you prefer a turnkey solution, office décor and furnishings are available for rent. All offices provide a lockable dedicated space with 24/7 access for maximum privacy and flexibility.
Why Work with Roam Perimeter Center?
What do you need to be successful? With a dedicated team of professionals to support you, an inspiring and beautiful place to work in, and the ideal location in the heart of Sandy Springs, Roam office space offers everything you need to run your business. Best of all, we offer competitive pricing and flexible lease terms to meet the needs of your business.
Schedule Your Tour with Roam Perimeter Center Today
We have the space you need today! To get started, schedule a tour of our office space in Sandy Springs. Or give us a call to discuss how we can help you with your officing needs.
1151 Hammond Drive NE
Suite 240 (2nd floor)
Atlanta, GA 30346
770.203.1668
Monday - Friday, 8am - 6pm
Located less than one-tenth of a mile off I-285 and within 100 yards of the Dunwoody MARTA station, Roam Perimeter Center is easily accessible for Metro Atlanta commuters.
Situated off Hammond Drive between Perimeter Center Parkway NE and Ashford Dunwoody Road NE, Roam Perimeter Center joins the incorporated Dunwoody area just 1.6 miles from it's sister workplace, Roam Dunwoody, offering complementary coworking and meeting spaces.
Perimeter Expo Shopping Center

I-285; Between Perimeter Center Pkwy NE and Ashford Dunwoody Rd NE

Dunwoody MARTA Station, Red Line

Enter description text here.