Coworking Space - Perimeter Center
Finding luxury, professional coworking space in Sandy Springs may be easier than you think. Roam Perimeter Center provides exceptional access to the heart of the city – allowing you to work just outside of Atlanta city limits. If you're looking for an affordable, turnkey office rental with flexible terms, Roam offers the coworking space you need. With over 14,000 square feet of workspace, Roam Perimeter Center helps you accomplish your best work in an environment intentionally designed to enhance focus, productivity, and collaboration.
"Whether you need a quiet place to work alone, meet with someone, or have a group meeting, Roam is always super-accommodating, and the people are always friendly and eager to help."
Arlene Cohn, Serviam Partners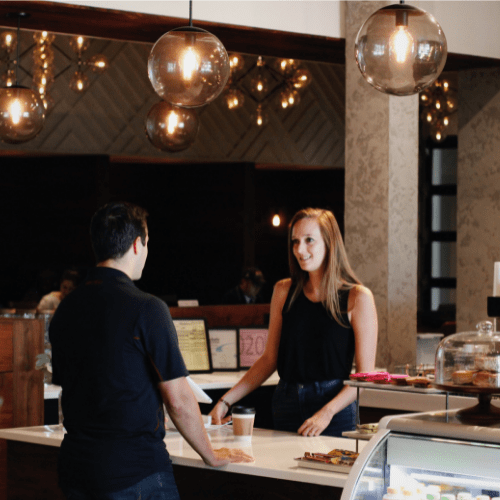 Month-to-month membership terms maximize flexibility with no commitment required. Your needs and work preferences are unique. Roam offers various membership options, workspaces, short and long-term lease options to accommodate your needs.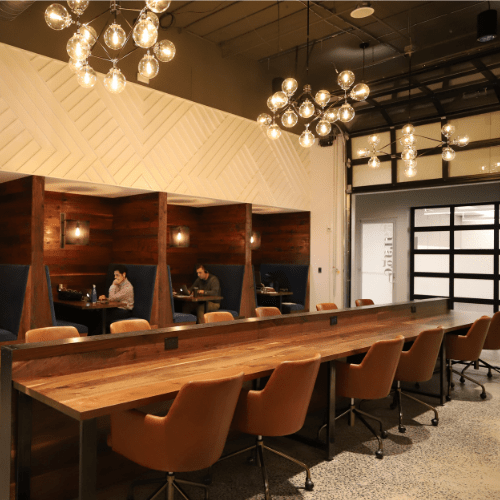 Carefully crafted and curated workspaces to inspire your best ideas. Roam coworking spaces are designed with our members and their needs in mind. We want you to be excited to come to work and experience enhanced productivity and energy while working at Roam.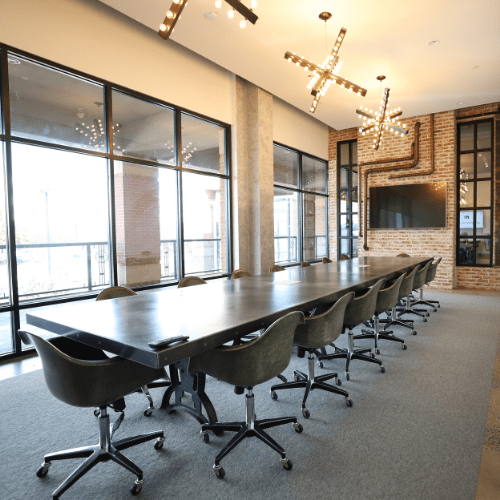 Meet with clients, host investors, and gather your team in Roam's innovative and technology-equipped meeting rooms. Membership includes access to meeting rooms at all Roam locations that can be easily booked online.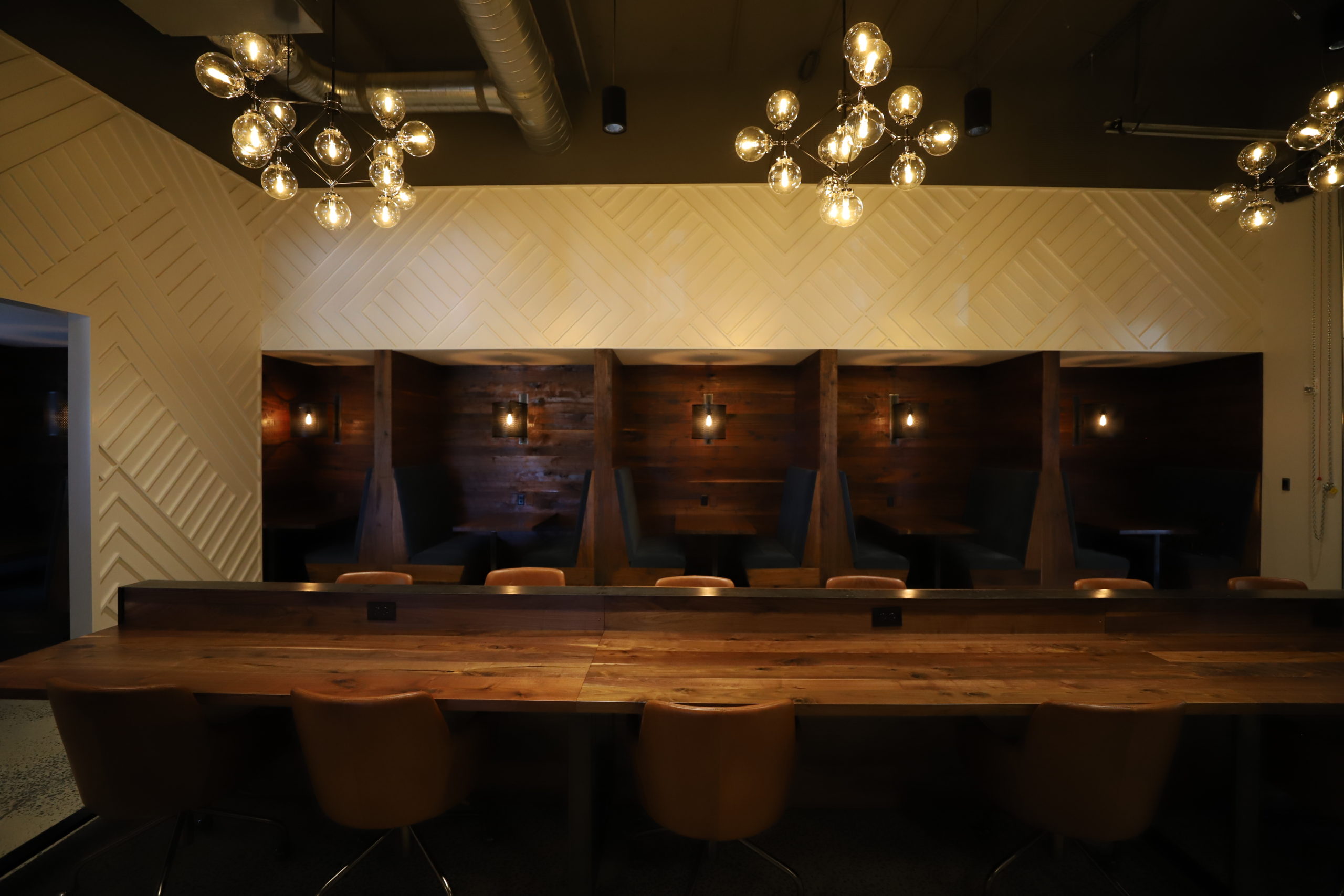 Roam hosts over 10,000 meetings a year on average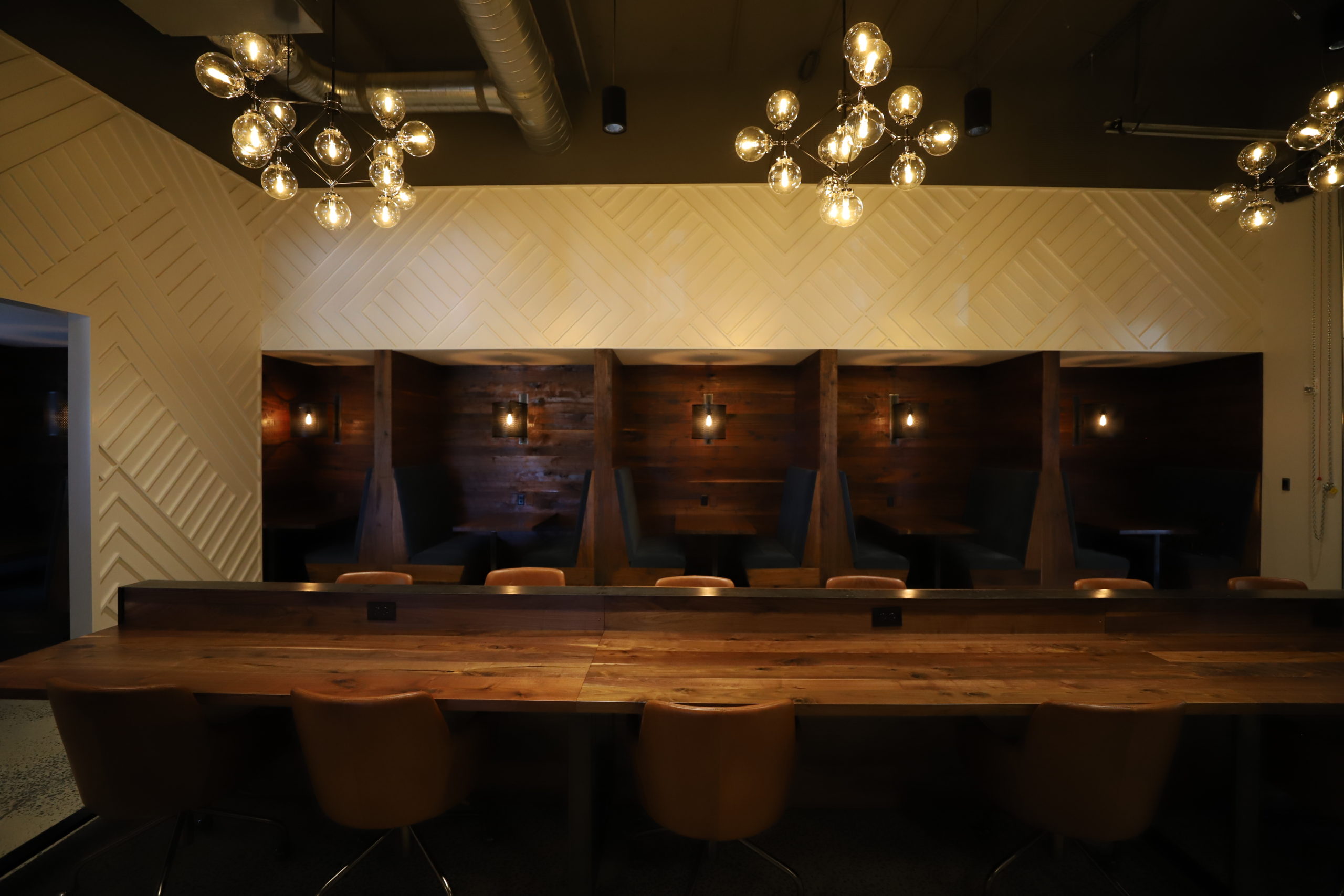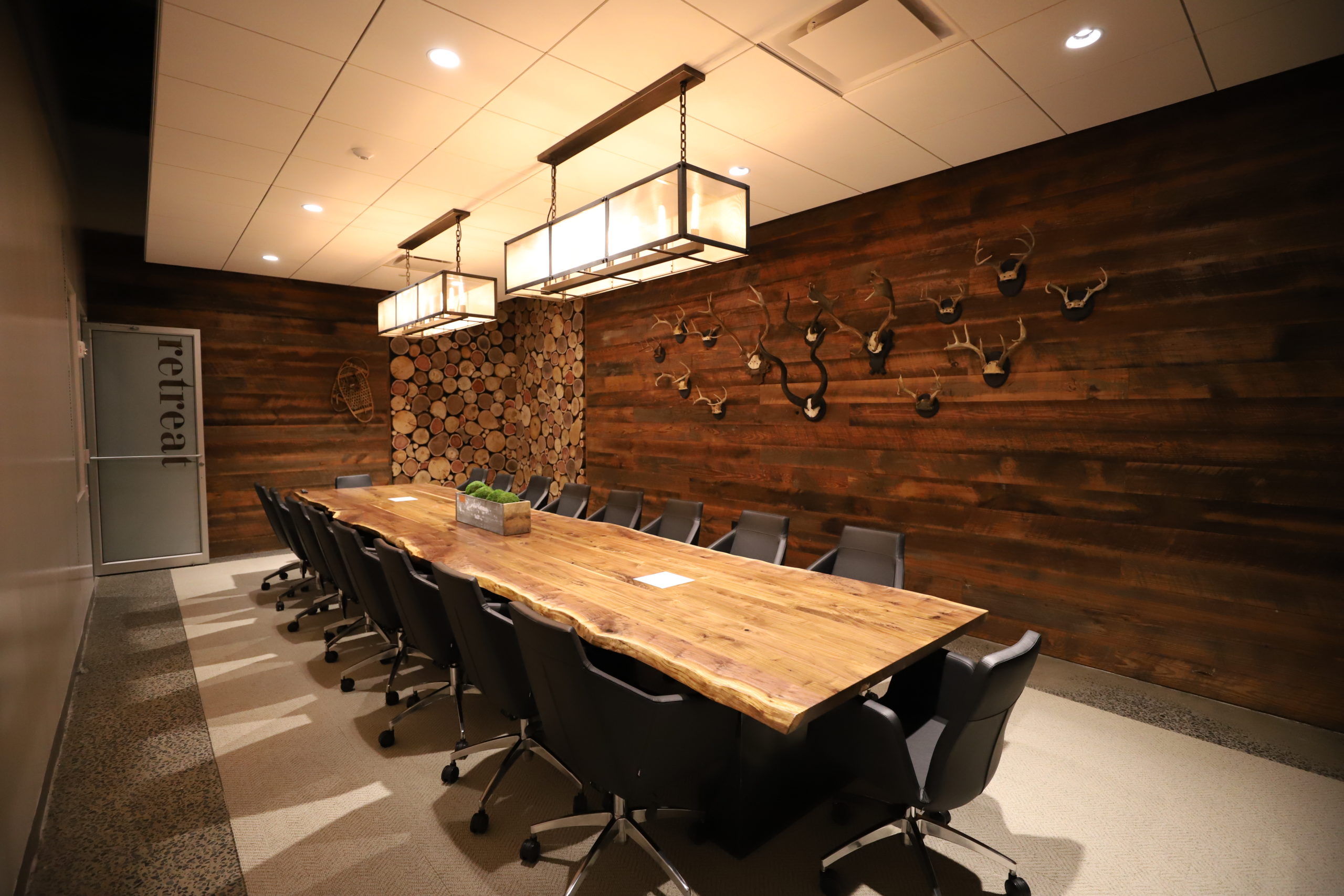 100,000 square feet of work, office and meeting space in Metro Atlanta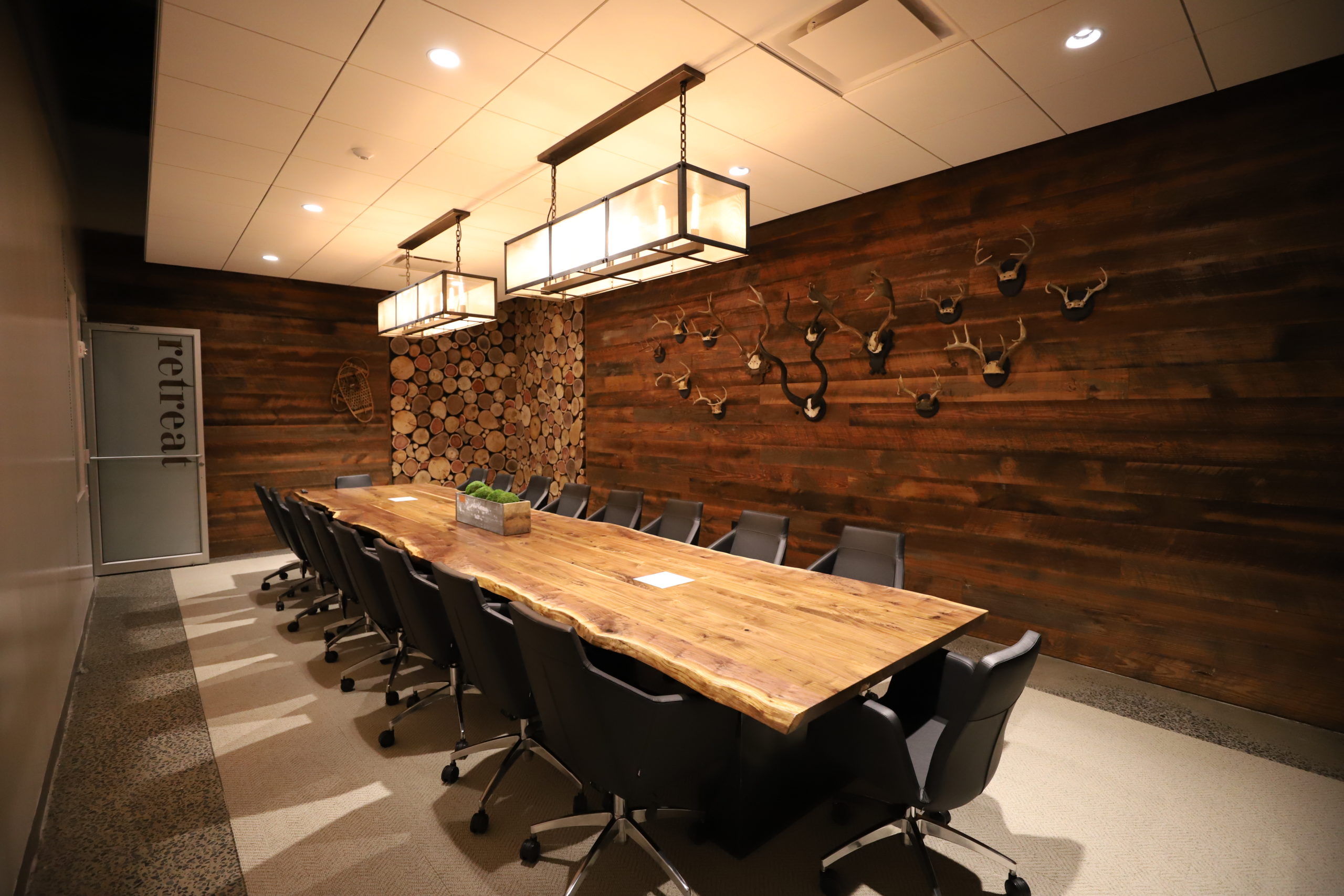 Benefits of a Coworking Space
Roam Perimeter Center offers flexibility and membership plans to meet your workspace needs. Benefits to using our coworking space include:
• Ample workspace to accommodate a variety of work styles and preferences
• On-demand, private meeting rooms that be reserved online
• Coffee that's always brewing and onsite staff to support you and your workspace needs
• Onsite printing services
• Mailbox and mailing services available
• Business-class Wi-Fi to ensure you're always connected and moving forward
• Access to all Roam locations providing flexibility to work on the go across the city of Atlanta
• Flexible, month-to-month membership terms offer a low commitment office solution
Why Roam
Our coworking space in Sandy Springs is designed to make it easier to run your business with more affordable and customizable workspace options. Spend more time and energy focused on your clients and growing your business instead of worrying over long-term lease agreements and the responsibilities of managing an office building. Roam Perimeter Center is here to help you.
If you're ready to learn more about our coworking space and flexible, month-to-month membership options in Sandy Springs, give us a call or schedule a tour today.
1151 Hammond Drive NE
Suite 240 (2nd floor)
Atlanta, GA 30346
770.203.1668
Monday - Friday, 8am - 6pm
Located less than one-tenth of a mile off I-285 and within 100 yards of the Dunwoody MARTA station, Roam Perimeter Center is easily accessible for Metro Atlanta commuters.
Situated off Hammond Drive between Perimeter Center Parkway NE and Ashford Dunwoody Road NE, Roam Perimeter Center joins the incorporated Dunwoody area just 1.6 miles from it's sister workplace, Roam Dunwoody, offering complementary coworking and meeting spaces.
Perimeter Expo Shopping Center

I-285; Between Perimeter Center Pkwy NE and Ashford Dunwoody Rd NE

Dunwoody MARTA Station, Red Line

Enter description text here.