Work and Meet off I-285 in the Perimeter Center
Experience a new kind of workday in Roam's elevated coworking space. Perfect for remote workers and business professionals, Roam offers a productive and inspiring escape from home offices and traditional workspaces. At Roam, you will find an expansive common work area that serves as a welcoming space for collaboration, networking, and even heads-down workdays. Nestled on Hammond Drive, this workspace boasts a vibrant coffee shop, making it an amazing spot for both quick caffeine fixes and casual meetings. Enjoy your favorite handcrafted espresso beverage and catch up on emails, all while working fireside in the lounge. Along with ample coworking space, Roam offers private offices, dedicated desks, meeting room rentals, event space, and more! Business professionals love Roam not just for its amenities but for the community and inspiration it fosters.
In this expansive 14,000-square-foot workspace, a diverse collection of businesses and professionals converge, creating a vibrant community of like-minded people. Offering full-service catering, a personal Meeting Coordinator, complimentary technology, and an all-inclusive experience, Roam's luxury boardrooms and meeting spaces provide an elegant and creative work environment for a variety of off-site meetings and gatherings. Located conveniently in Dunwoody across from Perimeter Mall and an array of restaurants and shops, our expansive workspace is the ideal destination for the modern professional.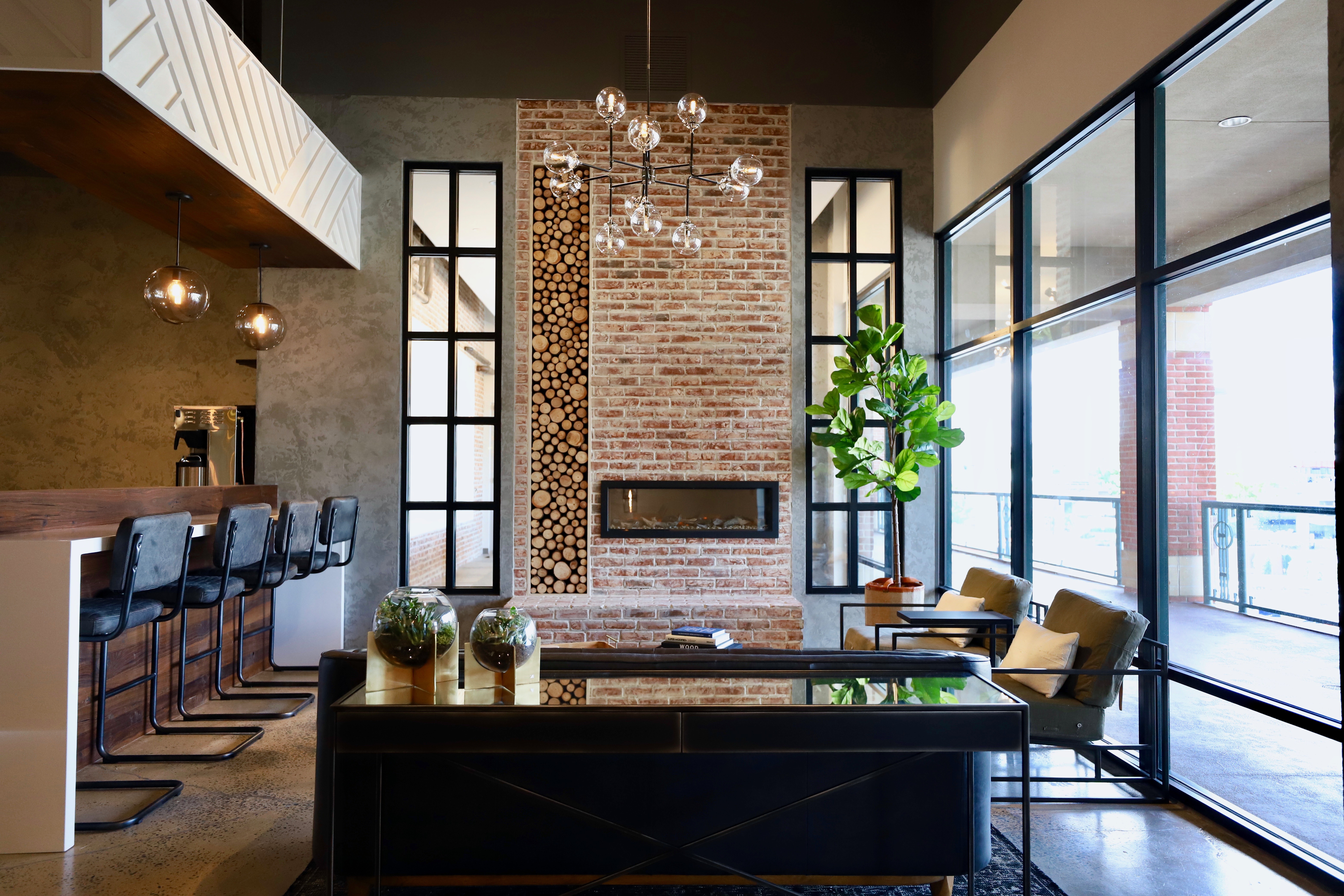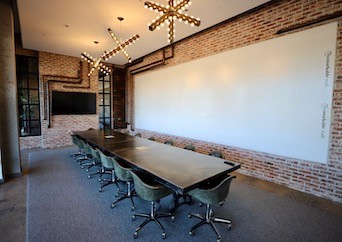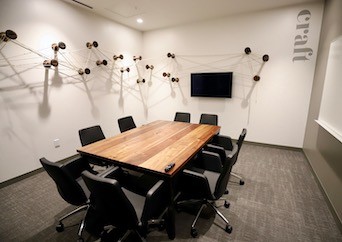 Perimeter Center Workplace Offerings
UPSCALE COWORKING MEMBERSHIPS
A gathering place for small business owners, entrepreneurs, remote professionals, and creatives, Roam provides flexible memberships that allow individuals to choose the membership plan and amenities that best suit their needs and work rhythms. Flexible terms and month-to-month memberships equip members with access to design-enhanced coworking spaces that help professionals work productively, meet with clients, and scale their businesses. For large organizations of 10+ people, we'll work with you and your team to create a custom corporate membership to meet your workspace needs and prioritize cost savings.
MEETING SPACE + CONFERENCE ROOMS
From complimentary technology and design-enhanced spaces to a delicious selection of full-service catering options, we've got everything you'll need to host a productive, off-site meeting at Roam. To get started, browse our inventory of luxury meeting rooms and event spaces! Serving as Roam's largest meeting space, the Garage + Forum at Roam Perimeter Center accommodates groups of up to 250 people for large off-site gatherings. For smaller events, Roam's luxury boardrooms offer dry-erase walls, custom wall features, unique lighting, and even a 20-person boardroom table.
PRIVATE OFFICES
Our fully furnished and move-in-ready private offices are the perfect solution for those seeking an organized yet flexible workspace. All while enjoying the monthly benefits of a Roam membership! Dedicated private workspaces are great for small business owners and professionals looking for cost-effective solutions with short-term lease options.
DEDICATED DESKS
Roam's individual private desks come fully furnished with an ergonomic chair and table offering a productive personal work environment. In addition, enjoy complimentary access to our growing network of coworking spaces, unlimited drip coffee, 24/7 access, and more.
DAY PASS
Purchase a Day Pass for $50 and experience a new kind of workday in Roam's professional and inspiring workspaces. We think you'll enjoy the energy and enhanced productivity!
See What Our Members Are Saying
"Roam is wonderful! I came in from out of town and needed a workspace for the day. The environment itself is just remarkable. They have just about any possible workspace you could need! There is open space and private space. I personally spent the day in one of their booths and it was perfect! The staff is also just remarkable and will help you with whatever you need. If you need a space to work, Roam is it! I will definitely be working with them again!" - Annalise Sansouci
"Roam has been providing space for one of my client's meetings. They are detail-oriented, with a professional and friendly staff that makes my job super easy. They handle all of the onsite details and the meeting room is large and filled with light. My clients and I love it here!" - Alicia Gilbert
"Roam makes hosting our offsite meetings an absolute breeze! They handle EVERYTHING - AV hookups, managing caterers, making sure we all have our favorite coffee and soft drinks, and having a snack just when we get our first-afternoon tummy rumbles! As an OA responsible for making awesome meetings happen for great teams of people, I am so glad I can count on Roam! The staff at Roam Perimeter Center is the BEST!" - Melissa Davis
"The staff is A+. They know everyone by name and ask us how we are doing. There are also so many options for businesses of all sizes, from hot desks to full offices. The cafe is also stocked with plenty of goods to get you through the work day." - Joshua Fu
"While our team will only be at roam temporarily, it has been a breathe of fresh air. The space at Roam is extremely clean and very well laid out. The energy of all the self-starters motivates our team to have very productive days. Highly recommend Roam for a great work space." - Evan Halliday
"Roam is wonderful! I came in from out of town and needed a workspace for the day. The environment itself is just remarkable. They have just about any possible workspace you could need! There is open space and private space. I personally spent the day in one of their booths and it was perfect! " - Annalise Sansouci
Perimeter Expo Shopping Center

I-285; Between Perimeter Center Pkwy NE and Ashford Dunwoody Rd NE

Dunwoody MARTA Station, Red Line
1151 Hammond Drive NE
Suite 240 (2nd floor)
Atlanta, GA 30346
770.203.1668
Monday - Friday, 8am - 6pm
Located less than one-tenth of a mile off I-285 and within 100 yards of the Dunwoody MARTA station, Roam Perimeter Center is easily accessible for Metro Atlanta commuters. Enjoy free parking and easy access to our building.
Situated off Hammond Drive between Perimeter Center Parkway NE and Ashford Dunwoody Road NE, Roam Perimeter Center joins the incorporated Dunwoody area just 1.6 miles from its sister workplace, Roam Dunwoody, offering complimentary coworking and meeting spaces.
Frequently Asked Questions