Experience a new kind of workday in Roam's elevated coworking space featuring exposed brick, neon signage and leather furnishings. Enjoy a beverage from the Coffee Bar and stay productive and energized while working fireside in the lounge. And don't be afraid to think outside of the box- or table. Prop your feet up and get creative in our padded wall cubbies. From coworking booths and lounge seating to soundproof telephone stations and Coffee Bar seating, we've got a spot with your name on it. Come join our inspiring work environment and make work matter.
With over 14,000 square feet of workspace, Roam Perimeter Center's meeting rooms offer new concepts, innovative design elements and increased room capacities. Serving as Roam's largest meeting space, the Garage + Forum accommodate groups of up to 250 people for large off-site gatherings. With features including black dry erase walls, custom wall features, unique lighting and a 20-person table, Roam's luxury boardrooms provide an elegant and creative environment for a variety of off-site meetings and gatherings. Elevate your new worklife at our Perimeter location in Dunwoody close to Sandy Springs. Roam is close to the Perimeter Mall along with restaurants and shopping.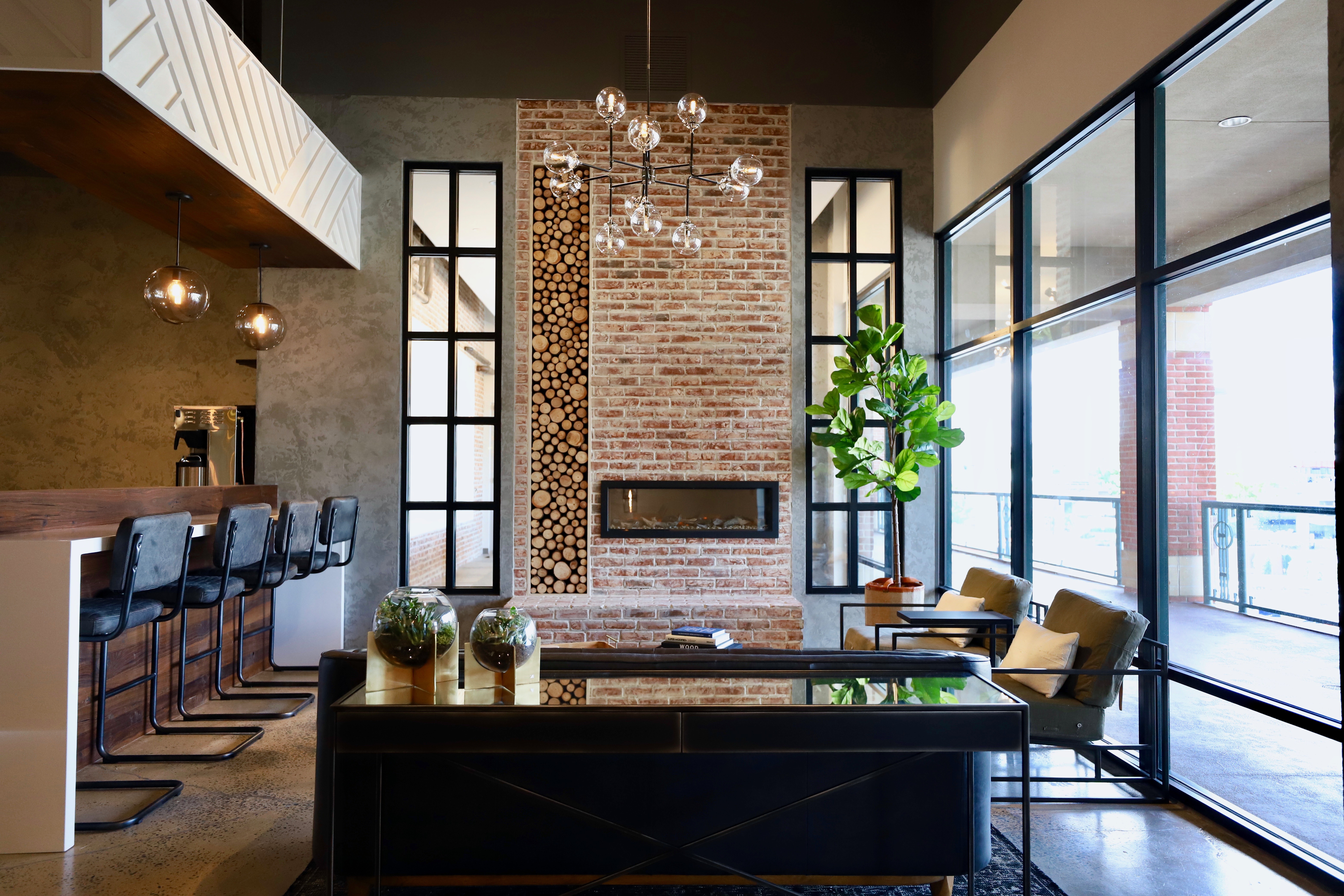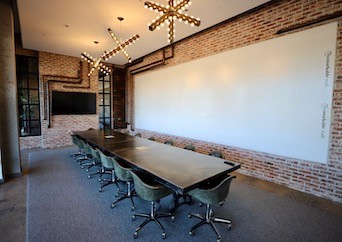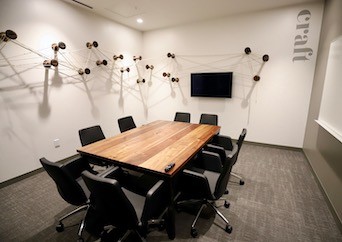 UPSCALE COWORKING MEMBERSHIPS
Flexible terms, month-to-month memberships along with our coworking space will help you work productively, meet with clients and scale your business. And for teams of 10+ people, we'll work with you and your company to create a custom Corporate membership to meet your workspace needs.
MEETING SPACE + CONFERENCE ROOM
From complimentary technology and design-enhanced spaces to a delicious selection of full-service catering options, we've got everything you'll need to host a productive, off-site meeting at Roam. To get started, browse our inventory of luxury meeting spaces, sample menus and add-on enhancement packages!
PRIVATE OFFICES
Fully-furnished and move-in-ready office space with flexible workspace. Enjoy easy access to the privacy of dedicated office space with the flexibility and monthly benefits of Roam membership. Dedicated offices are great for small businesses.
DEDICATED DESKS
Roam's individual desks come furnished with an ergonomic chair and table offering a productive personal hideaway. You also receive complimentary access to our network of coworking spaces.
DAY PASS
Purchase a Day Pass for $50 and experience a new kind of work day in Roam's unique and innovative workspace. We think you'll like it.
Perimeter Expo Shopping Center

I-285; Between Perimeter Center Pkwy NE and Ashford Dunwoody Rd NE

Dunwoody MARTA Station, Red Line
1151 Hammond Drive NE
Suite 240 (2nd floor)
Atlanta, GA 30346
770.203.1668
Monday - Friday, 8am - 6pm
Located less than one-tenth of a mile off I-285 and within 100 yards of the Dunwoody MARTA station, Roam Perimeter Center is easily accessible for Metro Atlanta commuters.
Situated off Hammond Drive between Perimeter Center Parkway NE and Ashford Dunwoody Road NE, Roam Perimeter Center joins the incorporated Dunwoody area just 1.6 miles from it's sister workplace, Roam Dunwoody, offering complementary coworking and meeting spaces.