Meeting Room Rental - Dunwoody
Whether it's a 3-person huddle or large training seminar, Roam offers meeting spaces for all types of business meetings and occasions. If you are hosting a meeting, working to sponsor a corporate event, or even just hoping to network with a group of people from in town, Roam provides the room reservation and full-service event coordination you need. The process is simple: check out our meeting room options or book them right away online.
Located on Mount Vernon Hwy NE, our Roam Dunwoody location is the perfect place for those who need meeting space in a prime location. We're located just outside the Perimeter with over 17,000 square feet of space, it's one of the largest workspaces in the area. Choose the type of meeting environment and amount of space you need based on the number of attendees and goal of your event. We offer everything from one-on-one client consultation areas and Zoom video conferencing rooms to large training spaces with customizable accommodations. You can easily welcome over 200 people in some of our rooms, provide a customizable meeting experience and offer a comfortable, socially distant space for your workshop, board meeting, or small team-building exercise. We have everything you need onsite to execute a successful meeting event.
"I love the different rooms that Roam has to offer. The creativity that you have put into your designs is fantastic. It opens the door to more innovation and ideation during our meetings."
Sonya Leathers, Chick-fil-A, Inc.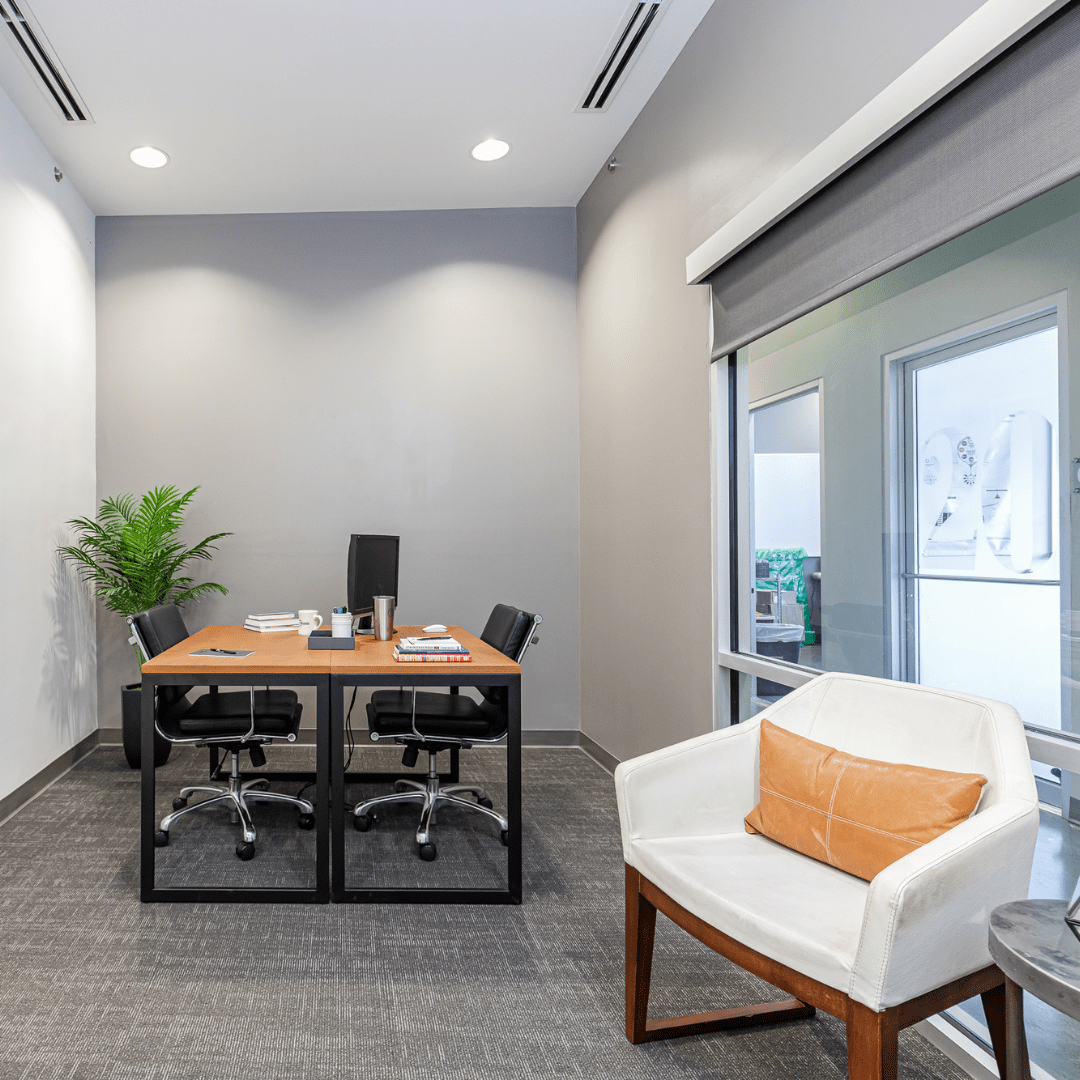 Comfortable and Professional Space
The best ideas are created in a comfortable space that inspires motivation and good results. Our meeting rooms create an atmosphere that drives businesses to meet their full potential.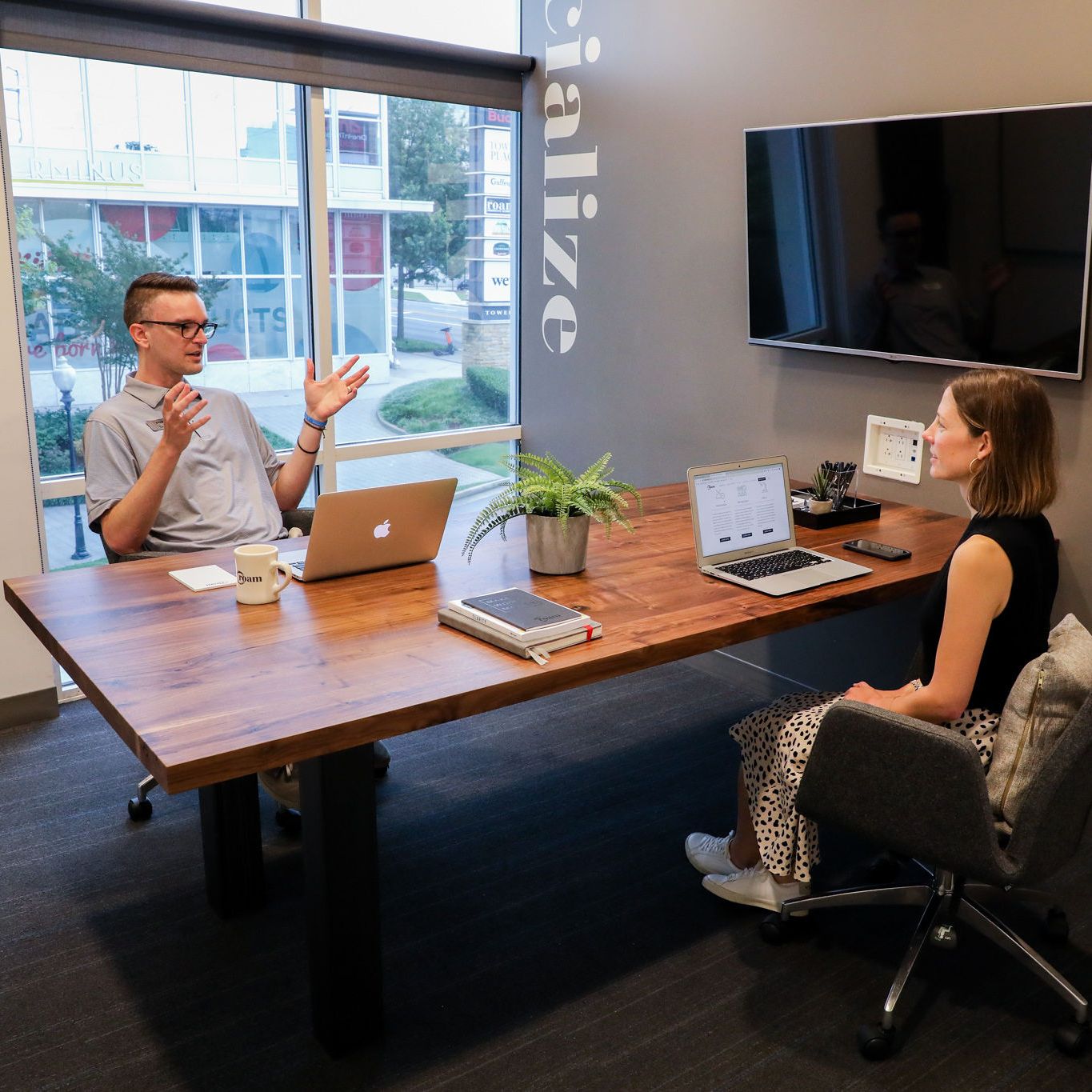 Professional Meeting Coordinator
Make a successful meeting happen - without the stress. Roam meeting coordinators will handle all the tedious aspects of meeting planning so you can focus on what's important.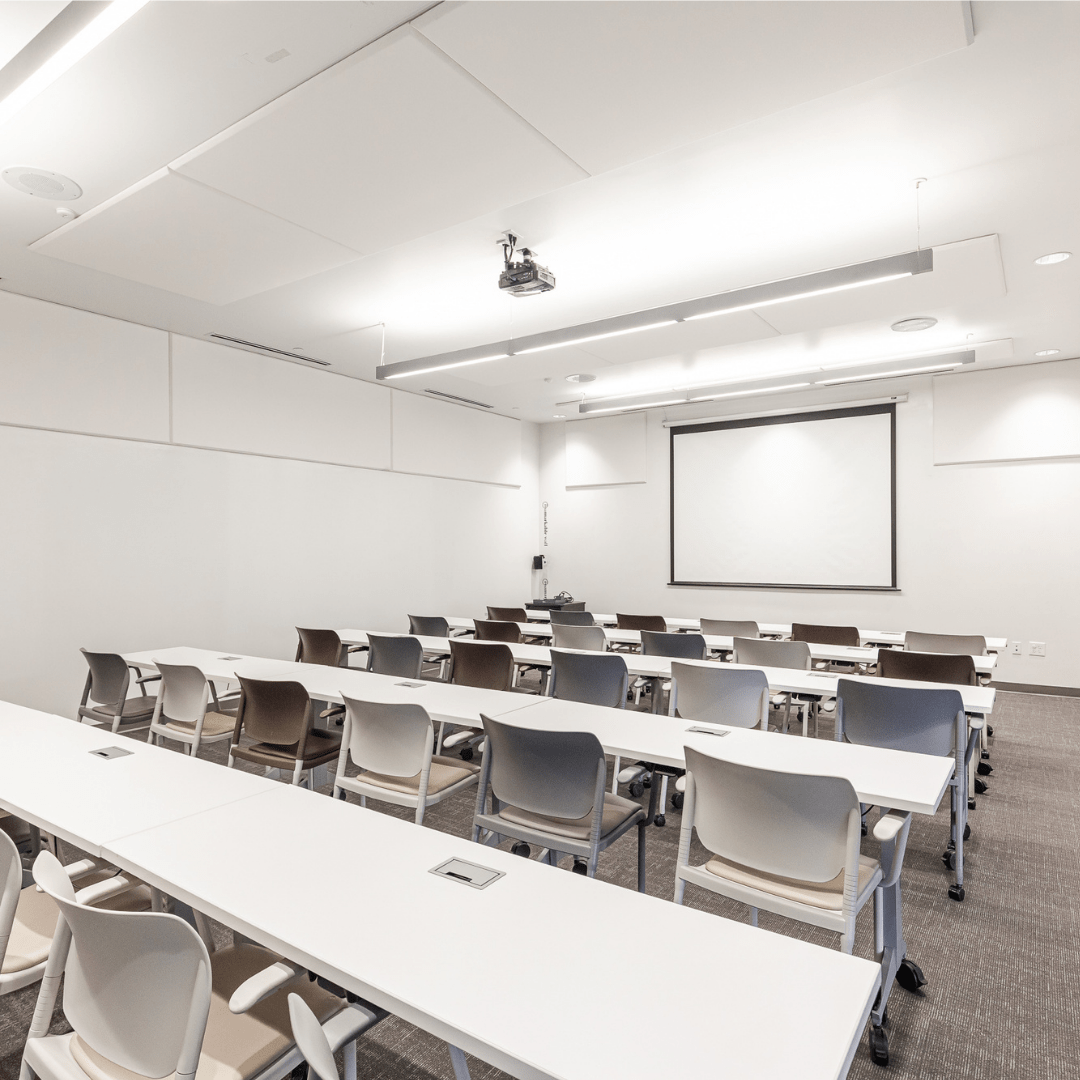 Easy access to all the tech essentials: business class Wi-Fi, AV and HD display equipment, Apple TV, conference phone, podium, microphone and lapel microphones. The convenience and functionality you need to keep things running smoothly.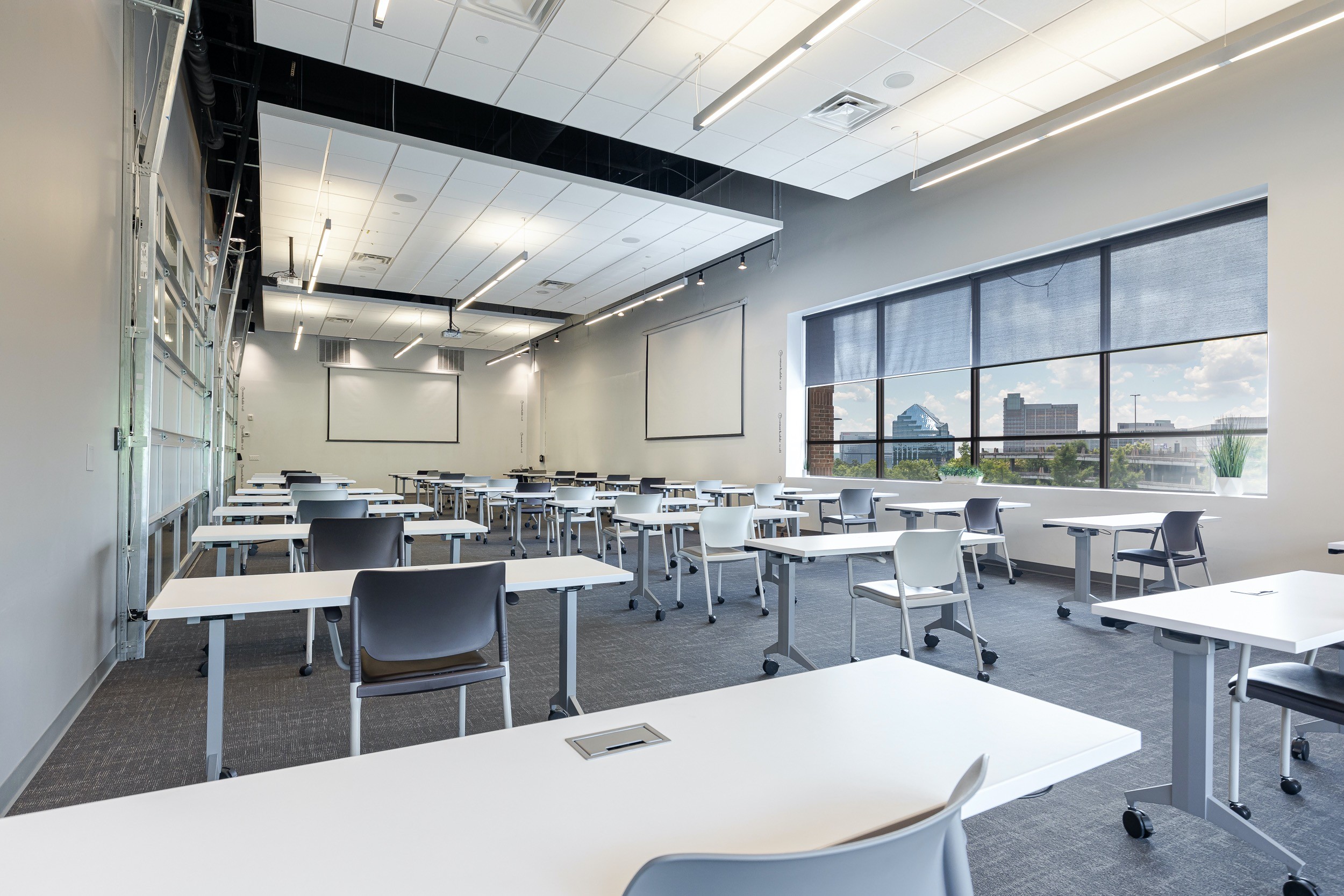 Roam hosts over 10,000 meetings a year on average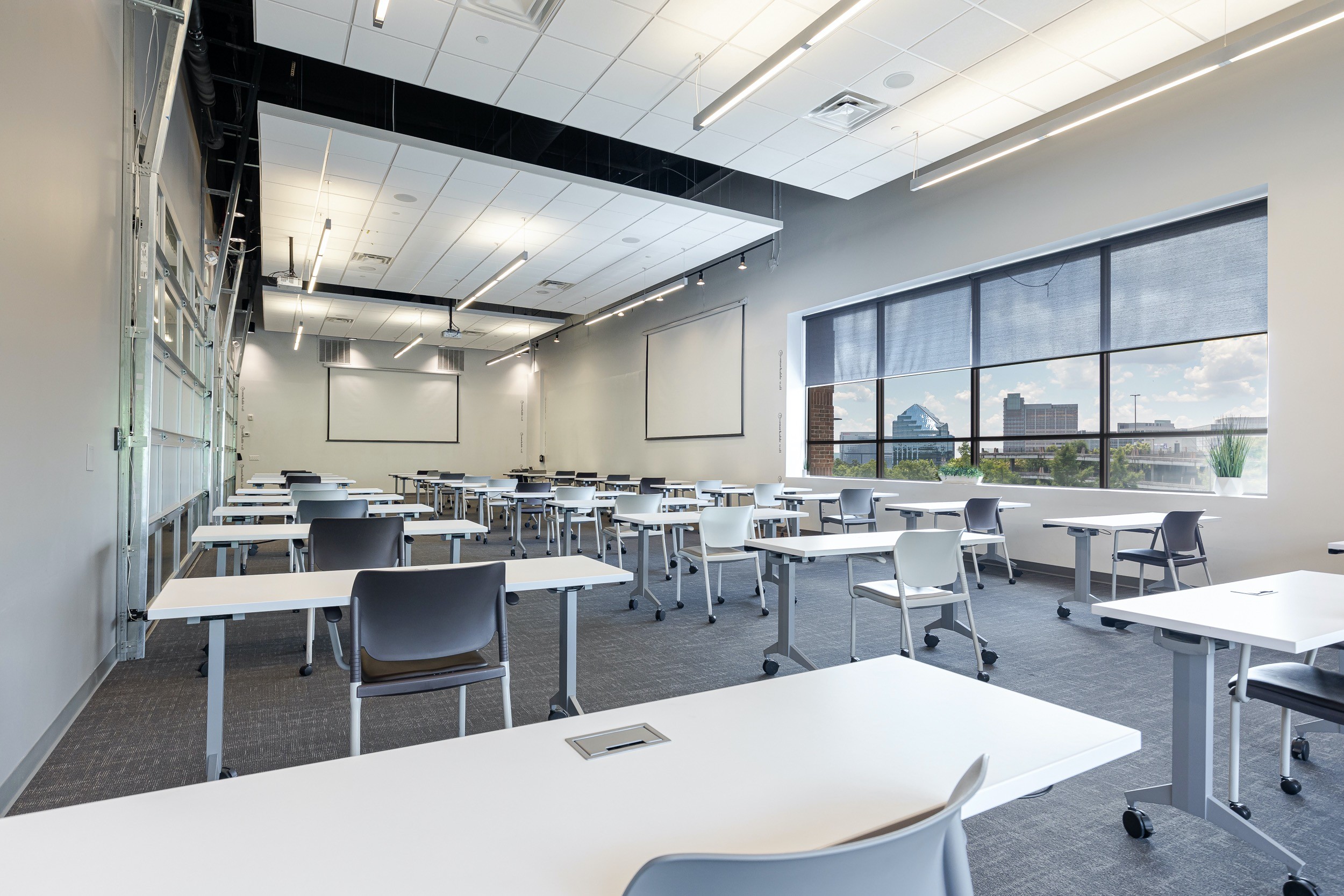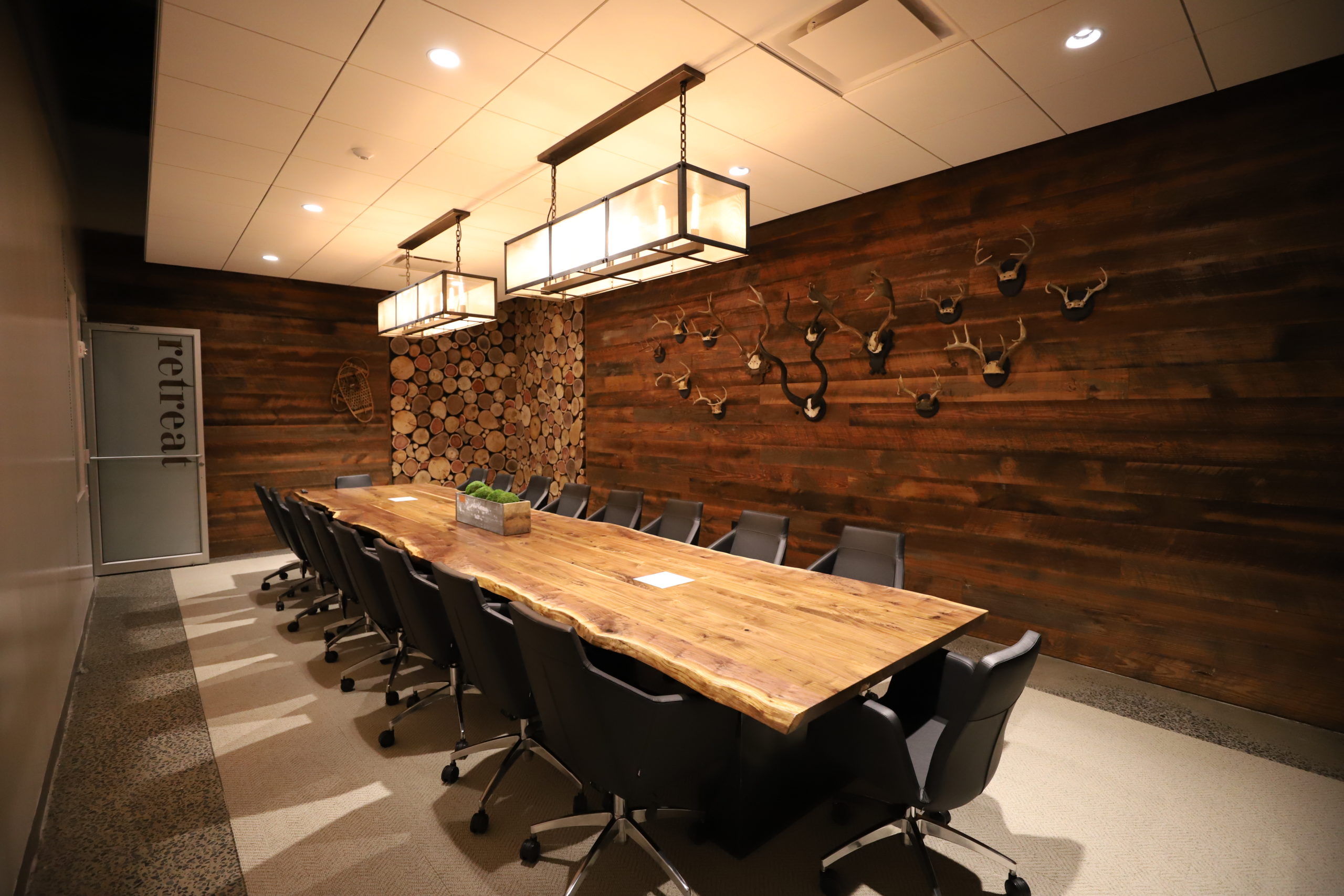 100,000 square feet of work, office and meeting space in Metro Atlanta