Corporate Event Venue - Buckhead and Lenox
Are your award ceremonies coming up? Do you need an immersive team building experience? Planning a corporate event can be a challenging experience, especially around Buckhead, where impressive (and affordable) event space can be limited. Roam makes the process easy. Our corporate event venue is state of the art, fully customizable and designed to make you stand out. 
Take full advantage of our complimentary technology amenities so you can communicate, project, and impressively lead your corporate attendees with ease. Roam is the perfect place to host your next corporate event. Find the perfect venue and impress your attendees with the help of your personal Roam coordinator to streamline the planning process.
It's the best "plug & play" all day meeting option around. I don't have to worry about internet/AV connections, lunch caterers, coffee refreshes - I don't have to worry about anything! Roam handles it all beautifully, without fail, every single time.
Melissa Davis, Jabian Consulting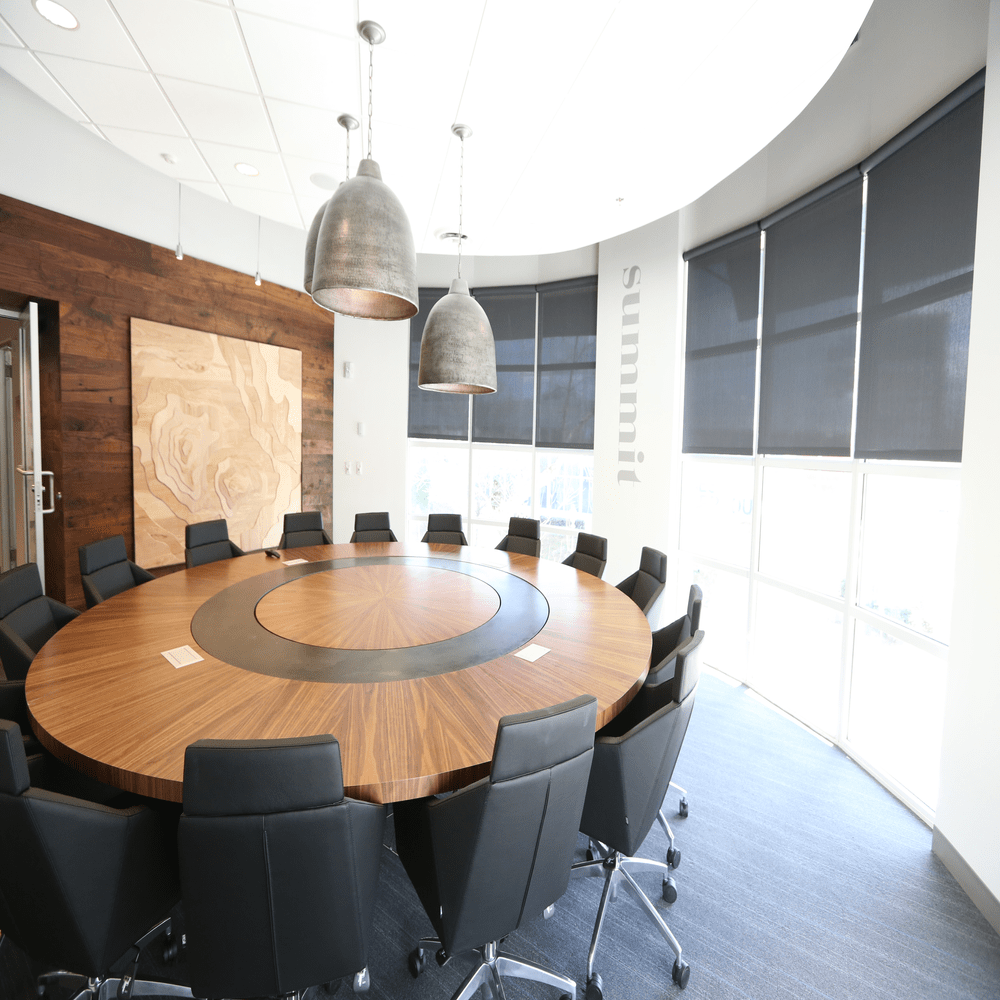 Comfortable and Professional Space
The best ideas are created in a comfortable space that inspires motivation and good results. Our meeting rooms create an atmosphere that drives businesses to meet their full potential.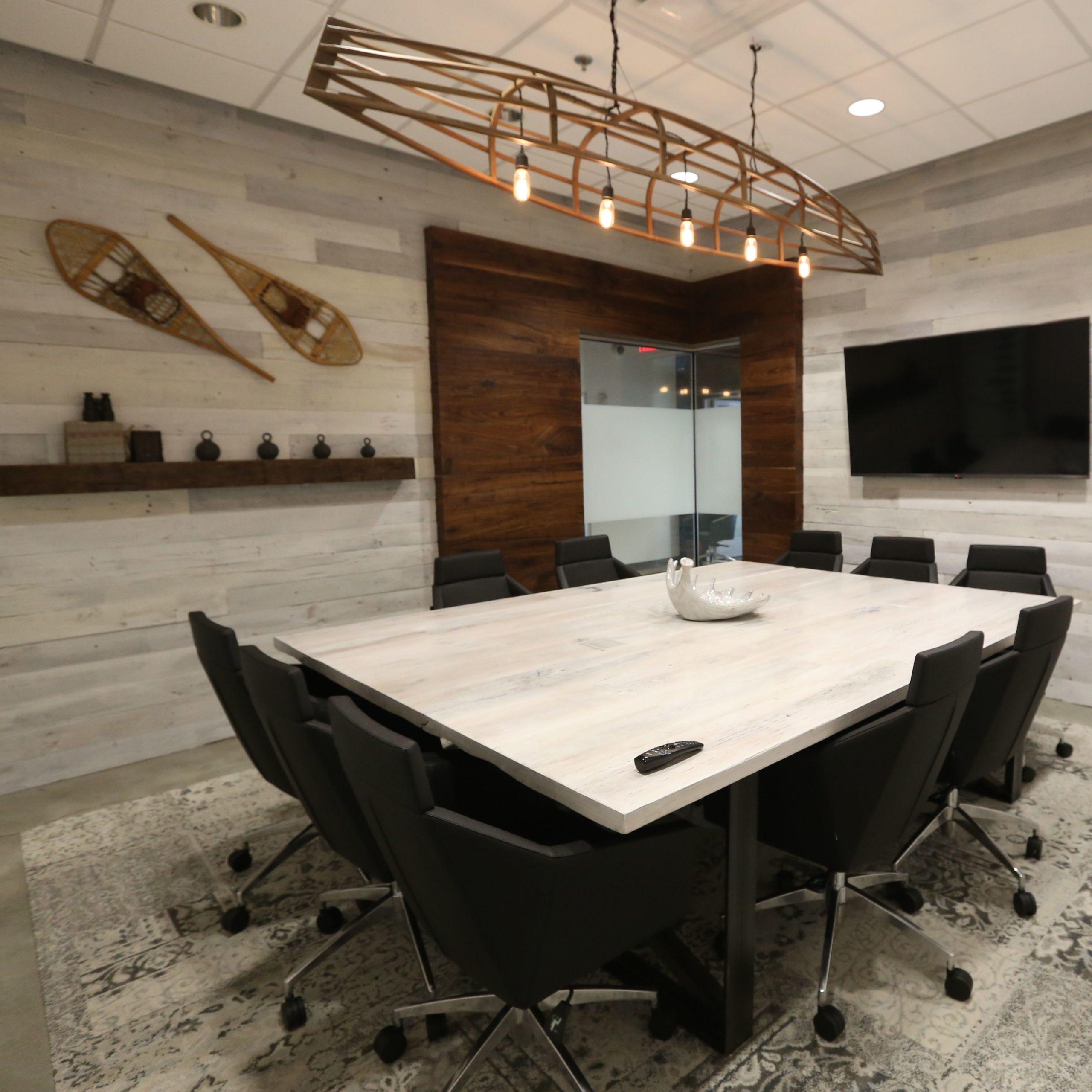 Easy access to all the tech essentials: business class Wi-Fi,  AV and HD display equipment, Apple TV, conference phone, podium, microphone and lapel microphones. The convenience and functionality you need to keep things running smoothly.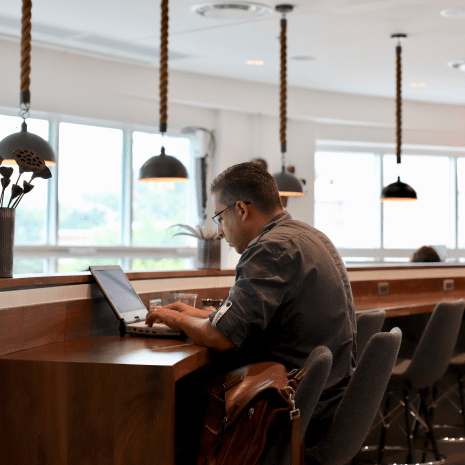 Personal Meeting Coordinator
Make a successful meeting happen - without the stress. Roam meeting coordinators will handle all the tedious aspects of meeting planning so you can focus on what's important.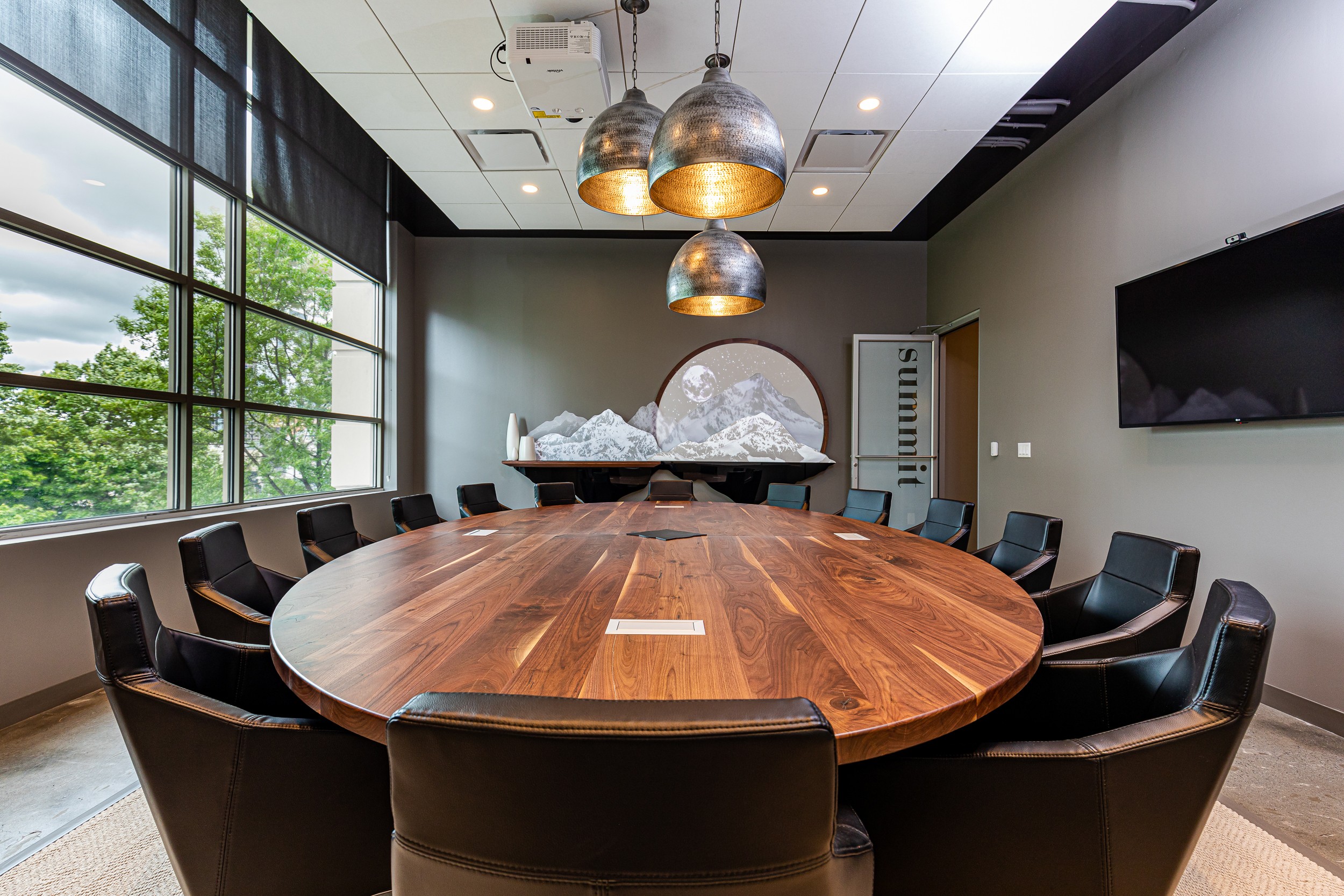 Roam hosts over 10,000 meetings a year on average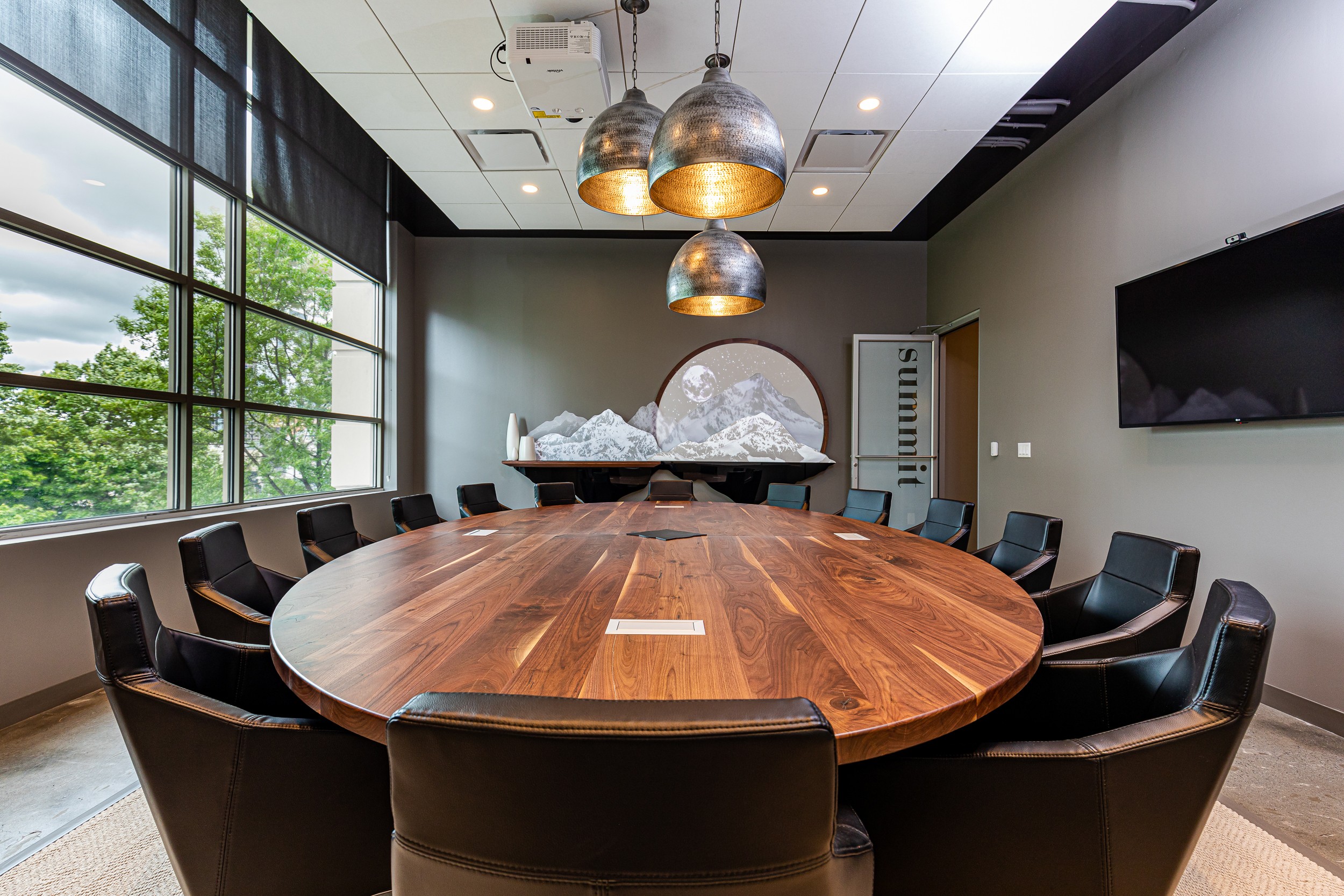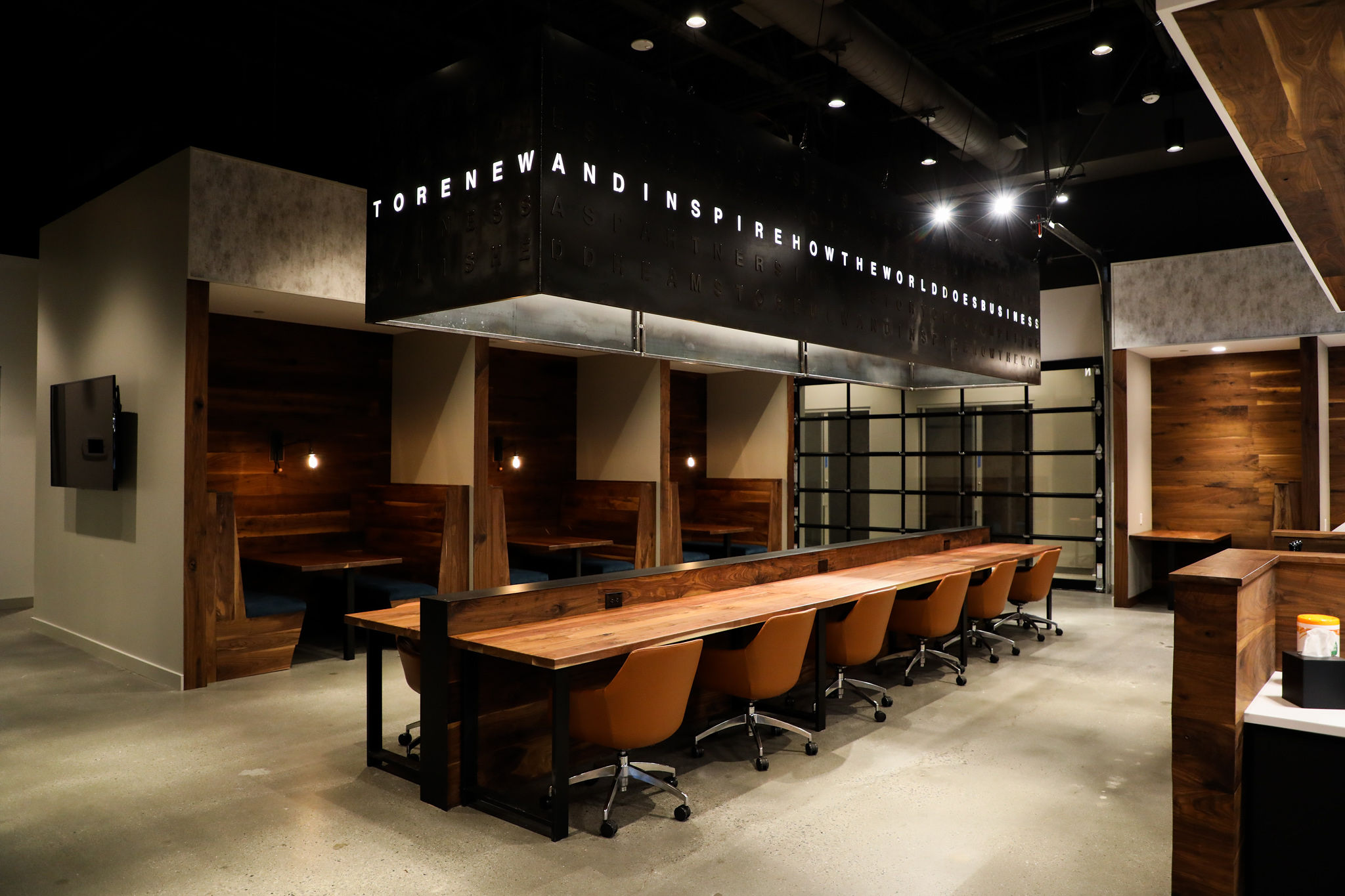 100,000 square feet of work, office and meeting space in Metro Atlanta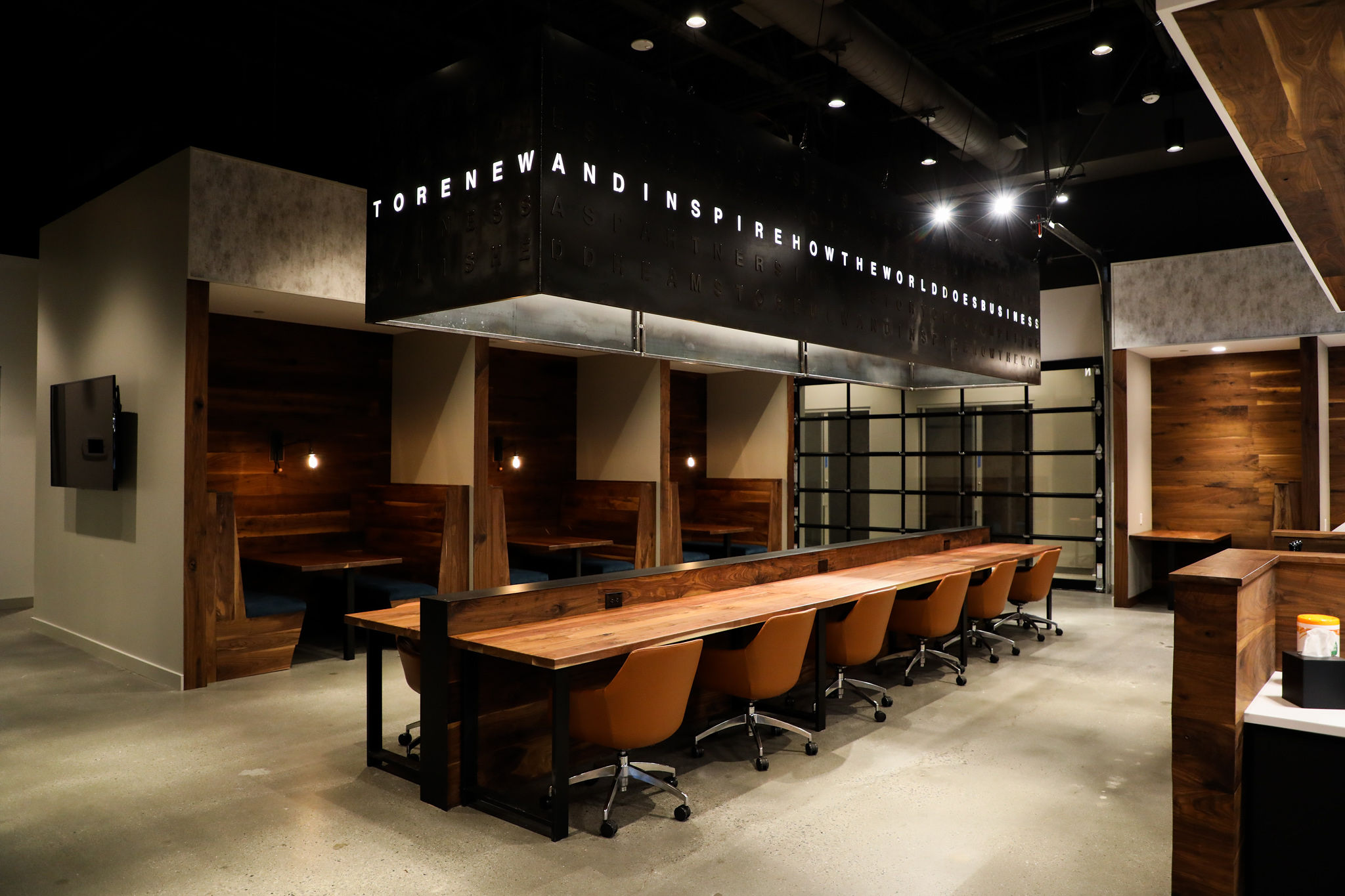 Benefits of Meeting Room Rentals
Business meetings are a big part of our professional lives. 15% of an organization's collective time is spent in meetings. This time is valuable and plays a crucial role in driving outcomes for your business. Why not make the most of it? Sometimes all you need is a little change of scenery to keep your employees energized and engaged. Here are some of the benefits to renting a Roam meeting space: 
Adaptable Spaces: Roam meeting room spaces can be customized to your needs, whether you prefer a large, flexible room for interactive trainings or a traditional conference room setting for close-knit team gatherings. Chairs and seating arrangement changes can be customized to accommodate guests.
New Perspective, New Ideas: A different space can help you see things in a new light. Breaking free from your usual meeting routine may even spark solutions to issues you've puzzled over for months. Many of our spaces are flooded with natural light and gorgeous floor-to-ceiling windows.  
Amenities: Efficiency at its finest. All you need is a one stop shop and you're ready to go. Our display, audio and presentation equipment make presentations a breeze. We have everything you need onsite for a stress-free meeting experience.
Budget Savvy: Renting a meeting room space is an excellent alternative to a hotel conference room, which can be pricey. Our rental fee is competitively priced with no food and beverage minimums or additional fees for Wi-Fi and audio visual.
Good Food: Use our catering service to power your team through the day. From salads and light affairs to flavorful bowls and hors d'oeuvres, enjoy a variety of curated menus from Roam's preferred catering vendors
24/7 Access: Need to stay after normal business hours? Roam facilities are open 24/7 for members.
Booking a meeting room rental in Alpharetta is easy to do. You can schedule a tour to see where our clients are meeting and how it could work for your needs. You can also book a room now or give us a call to get more information on your rental request. We're here to support your business needs.
3365 Piedmont Rd NE
Suite 1400 (2nd Floor)
Atlanta, GA 30305
404.465.3485
Monday - Friday 8am - 6pm
Roam is excited to join the community of start-ups, entrepreneurs and businesses thriving in the Buckhead area.
Located just off GA-400 with easy access to I-85, Roam Buckhead is conveniently located in the heart of the city within walking distance of the Buckhead MARTA stop on the Red line. Parking is available in the Tower Walk parking deck.
3535 Peachtree Road NE
Suite 320
Atlanta, GA 30326
404.984.2880
Monday - Friday 8am - 6pm
Neighboring Phipps Plaza and Lenox Square Mall, Roam is nestled in the heart of bustling Buckhead.
Just off Peachtree Road NE between Oak Valley Road NE and Wieuca Road NE, Roam is located on the top floor of the Lenox Marketplace shopping center. Roam's entrance can be accessed from the top level of the Lenox Marketplace parking deck, and ample free parking is available onsite.