How are you doing? Hanging in there? Life is all over the place and looks different for everyone right now, which is why we want to keep things consistent. You know what to expect now, so here ya go! We've got new ways for you to continue pursuing professional and personal development as well as a way to stay active. Let's keep on keeping on!
Professional
Most people think productivity is about finding or saving time. But it's not. It's about making our time work for us. Our friend, Michael Hyatt, dives into this concept and more in his book called "Free to Focus." This quick and easy read helps you rethink your daily schedule both professionally and personally. If there's ever a time to read it, now would be it! For your convenience, "Free to Focus" can be downloaded on Audible, Kindle, or bought online on Amazon.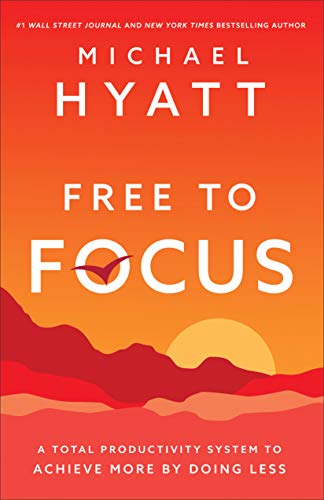 Physical
With rain in the forecast over the next few days, we have the perfect at-home workout for you and the kids. Take 20 minutes out of your day, gather the family, click the link and let the professionals do the rest. If you're not a regular yogi, no worries! Here's why you should try it: the class is for complete beginners, it increases muscle strength, tones the body, and keeps the whole family occupied for a solid 20 minutes! Why not give it a go?
Personal
You've heard about it from everyone else and now it's your time to try! Introducing Duolingo – the perfect place to learn a language for free, forever. Believe us, Duolingo is on to something here. Making it fun and addictive, you'll be surprised with just how much you enjoy learning an entirely new language. Choose any language, receive immediate grades, get personalized learning and improve quickly all in one place. Good luck!