Team Building Retreat: Planning Tips & Ideas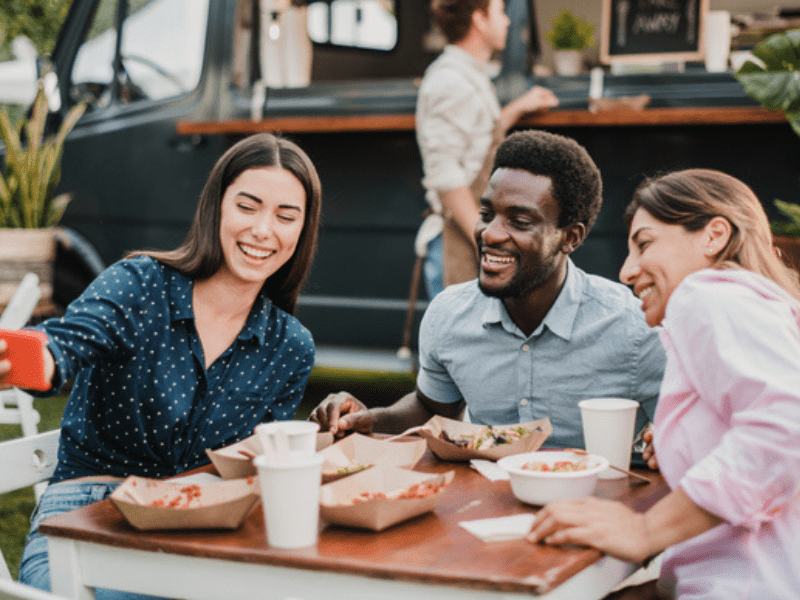 Team building retreats are a powerful way to improve communication, build trust, and develop creative thinking among coworkers. They can also increase engagement, boost morale, and help employees get better acquainted. Retreat activities can also be fun, giving workers an opportunity to disconnect from work, thus reducing stress and preventing employee burnout.
If you're planning a team-building retreat, you'll want to consider aspects like location, activities, and icebreakers. Check out these tips and ideas for planning the ultimate work retreat.
Team Building Retreat Ideas
Team building activities refer to events designed to bring your team together in a location outside of your usual work environment. A team retreat also allows senior leaders to show their appreciation to employees for all of their hard work. Whether you're planning an outdoor adventure, a fun activity indoors, or an innovative icebreaker game with a remote team, these tips and ideas may guide you in the right direction.
Outdoor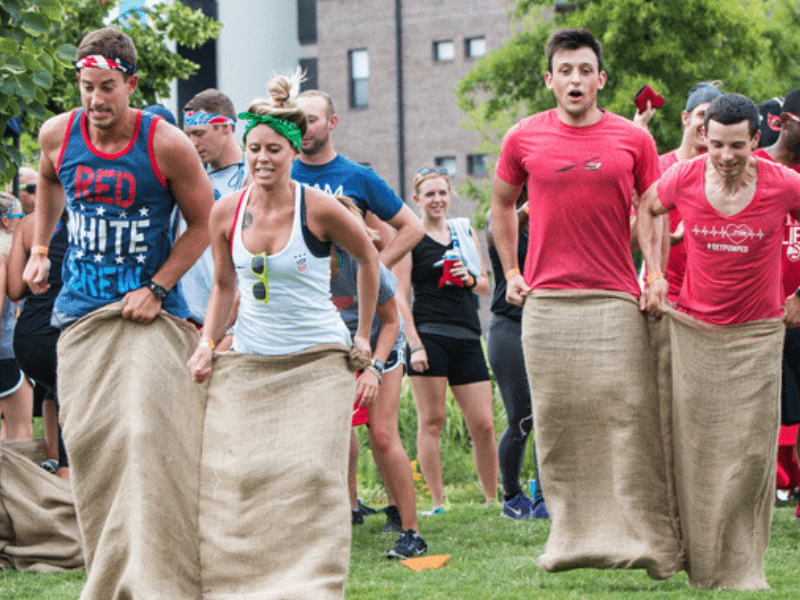 1. Lake Day
Who doesn't love an afternoon on the lake? Gather your team for some canoeing, kayaking, jet skiing, or stand-up paddleboarding fun, weather permitting. There are many water sports that require each team member to participate and work together to achieve a mutual goal. Look for group water expeditions on a local river, lake, or beach in your area.
2. Scavenger Hunt
A scavenger hunt is a perfect way to promote some friendly competition. Split your workforce into smaller teams and provide each team with a list of items to retrieve. Create missions that help highlight the unique personalities and specific experiences of employees. Also, consider tasks that may aid in networking and encourage group members to step out of their comfort zone.
3. Bonfire Night
A bonfire is a great way to unwind and reconnect with Mother Nature. Consider reserving a space at a local campground or state park where you can safely create a bonfire, share stories, roast marshmallows, and enjoy the fresh air. You can also play some campfire games, such as name that song or twenty questions. Of course, you'll want to take turns telling ghost stories, preferably true experiences.
4. Horseback Riding
Horseback riding is an exciting activity that everyone should try at least once. This retreat experience can help team members learn how to read body language, work together to stay on a trail, and improve nonverbal communication. Horseback riding is also not a passive activity, requiring employees to be reactive and alert at all times. While each person is responsible for their own horse, they must work as a team to complete the ride.
5. Mountain Weekend
Don't let a little cold weather prevent you from planning an incredible outdoor activity for your team. Consider hitting the slopes at your local ski resort. The fresh mountain air will help rejuvenate your workers and the spectacular views will put everyone in a good mood. Skiing can be a terrific team-building exercise as groups are encouraged to help one another and provide encouragement.
Indoor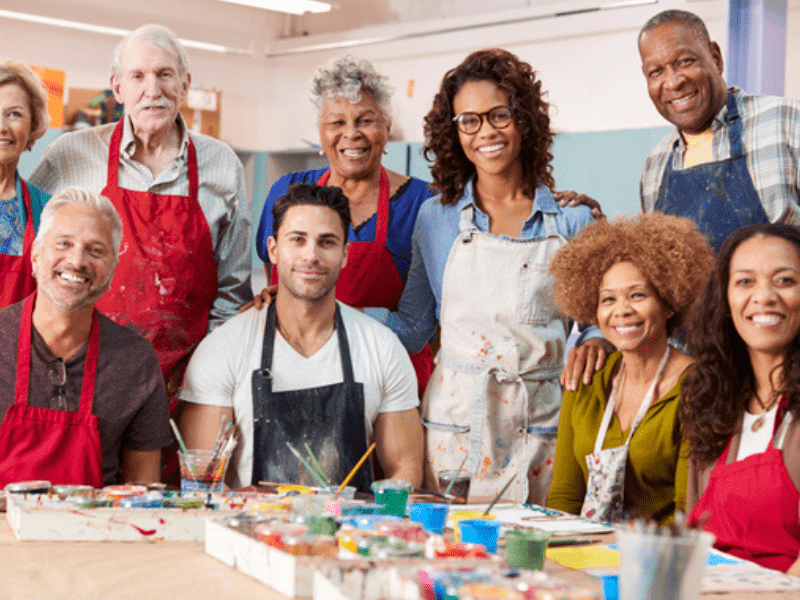 1. Escape Room
An escape room retreat challenges employees to work against the clock to solve difficult puzzles and achieve a common goal. Escape room scenarios can range from horror-themed and zombie apocalypse skits to murder mysteries and wild west stories. This type of corporate retreat allows companies to see which employees possess strong communication and leadership skills. Escape rooms are best suited for smaller groups that want to strengthen their problem-solving skills.
2. Learning Day
Every business should seek to invest in its employees. Hire a guest speaker to help your workforce improve critical skills that will help them become more productive and efficient employees. Every team can benefit from learning essential skills, such as how to effectively communicate, how to become a better leader, how to be authentically charismatic, and how to read body language. The spacious and technology-advanced training rooms are the perfect location to host "learning days."
3. Karaoke Night
Everyone knows that laughter is the key to bringing people together. Ask employees from different departments throughout the company to come together for a karaoke night at a local club or bar. Enjoy happy hour as you spend a few hours singing your favorite songs, socializing, and laughing together. This goofy team development idea aims to break down communication barriers and encourage employees to get to know one another on a more personal level.
4. Art Class
Some individuals do not feel comfortable in group settings, especially when forced into the spotlight. One way to make introverts feel more at ease during team-building retreats is by planning an art class. Group art classes can be relaxing and help promote creativity. Look into different types of art classes in your area, such as tie-dye workshops, painting galleries, ceramic studios, or specialized forms of art like printmaking or digital media.
5. Game Night
If your company is on a budget, consider hosting a game night with just a few board games and some delicious snacks. Whether you have a small or large group, an assortment of games allows everyone to participate and use their free time to get to know one another. Consider board games that will test your team's knowledge and get them thinking strategically, such as Cranium, Bowl of Nouns, Quantum, or Code Names.
6. Arcade & Laser Tag
While many people associate arcades and laser tags with kids, adults can also have a lot of fun in this type of venue. Games can help your employees blow off steam and relax in a stress-free environment. Laser tag encourages employees to work together as a team and effectively communicate. A trip to the arcade is a great way to help foster new friendships which can have a lasting impact on your workforce.
7. Bowling
Bowling remains a classic team-building exercise and can be a fun company retreat, especially if you live in a rural location that lacks other activities. Bowling is suitable for people of all ages, from millennials to baby boomers. This low-cost option encourages individuals to interact and work together in teams. It also enhances communication skills and gives individuals an opportunity to bond.
Icebreakers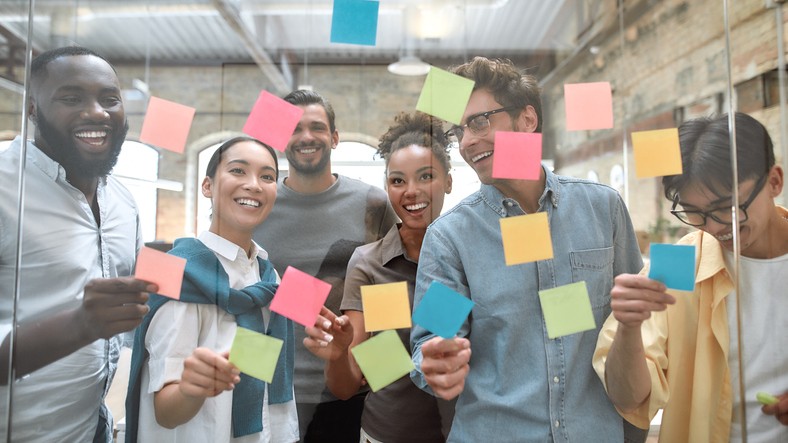 1. Whodunit
Who Done It (Whodunit) is a popular icebreaker game in which players try to guess which person in the group corresponds to the item written on the notecard. Start by having each player write a story or facts about themselves on a card. Put all of the cards into a pile and go around the table, having each person pull a card and try to guess who the narrative is about. This icebreaker game helps employees get to know about one another, including their personalities, traits, lifestyle, and preferences.
2. Pop Quiz
The goal of an icebreaker is to try and get all participants loosened up and in the right mindset for a successful gathering. Consider a "pop quiz" to encourage team bonding. There are many different quizzes you can choose from, such as "Match the lyrics with this hit 90's song." If you prefer a more company-driven approach, consider a pop quiz about the history of the business or questions about the industry.
3. Would You Rather
Would you rather is a great icebreaker game, whether you have a small team or a larger team. Create a list of questions that start with "Would you rather…" and provide two different options. Split the team into two groups and ask the question to each side. Give the teams a few moments to come up with an answer. Ask the leader of each group to provide an answer and explain their reasoning.
For Remote Teams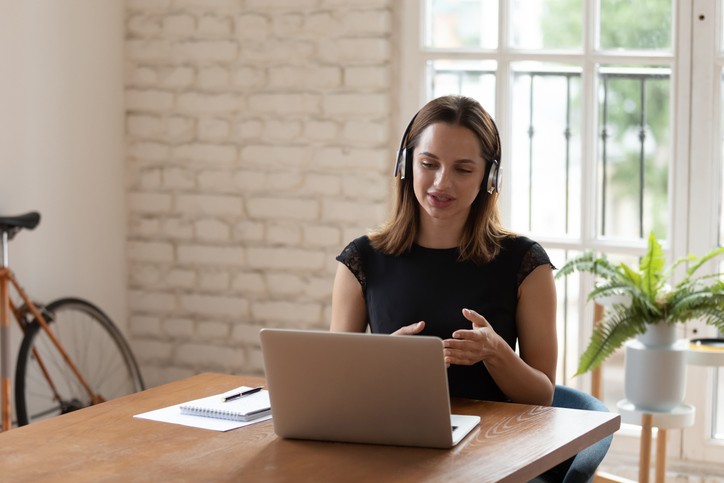 1. Personality Tests
Personality tests can be a useful team-building exercise, especially for remote teams that are not able to meet face-to-face. Every team member has their own personality traits, work style, and skills. It's important to celebrate these differences to help teams remain innovative and results-driven. Team building personality tests help build profiles of team members to better understand the strengths and weaknesses of the group.
2. Fitness Challenge
Encourage your remote team to become more fit by providing fitness challenges, such as walking challenges, healthy meal challenges, 8-hour sleep challenges, daily meditation challenges, and similar challenges designed to encourage better health. Have team members be accountable for one another and provide encouragement.
3. March Madness
Consider celebrating March Madness with your remote team this year to encourage employee morale and promote work-team spirit. Start by creating a bracket challenge with no buy-in. Allow employees to wear team colors during virtual meetings to support their favorite team.
Retreat Planning Tips
Make a Goal – Have a clear purpose for the team-building retreat during the planning process and set goals that you'd like your workforce to meet.
Set a Budget – To avoid overspending, establish a strict budget for the event.
Decide Where and When – Determine where and when the team building retreat will occur and provide all participants with ample notice.
Invite the Team – Invite team members to the retreat far in advance to give them time to plan.
Plan an Agenda – Create a detailed agenda of what will occur during the retreat, including all activities and events.
Team building retreats can be effective at motivating and connecting employees. Choosing the right activities is key to helping your workforce better develop their communication, collaboration, and conflict resolution skills.