Roam named to Atlanta's Best Places to Work 2015
We are honored to receive the Atlanta Business Chronicle's Best Places to Work 2015 alongside several impactful businesses within the Roam community! Our team proudly celebrates the accomplishments of the following companies.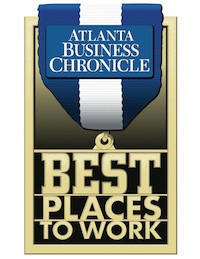 Our team is incredibly grateful for our loyal and dedicated members who have made this innovative workplace one of the best places to work! The intentional culture we have created at Roam allows our team members to partner in the story of accomplished dreams by encouraging each other's personal development, fulfillment and achievement in both work and play. Whether our team is participating in the Roam tradition of making homemade birthday cards or group texting selfie photos on Thelfie Thursday, the love, support and encouragement experienced here at Roam makes it easy to wake up for work on Monday mornings!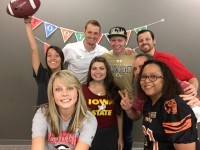 If you are seeking to live out your passions, take part in a caring and collaborative team and wake up excited for work on Monday mornings, maybe it's time you join the Roam team! Check out our Careers Page to learn more about our organizational culture and career opportunities.