Meet Director of Corporate Sales, Courtney Vann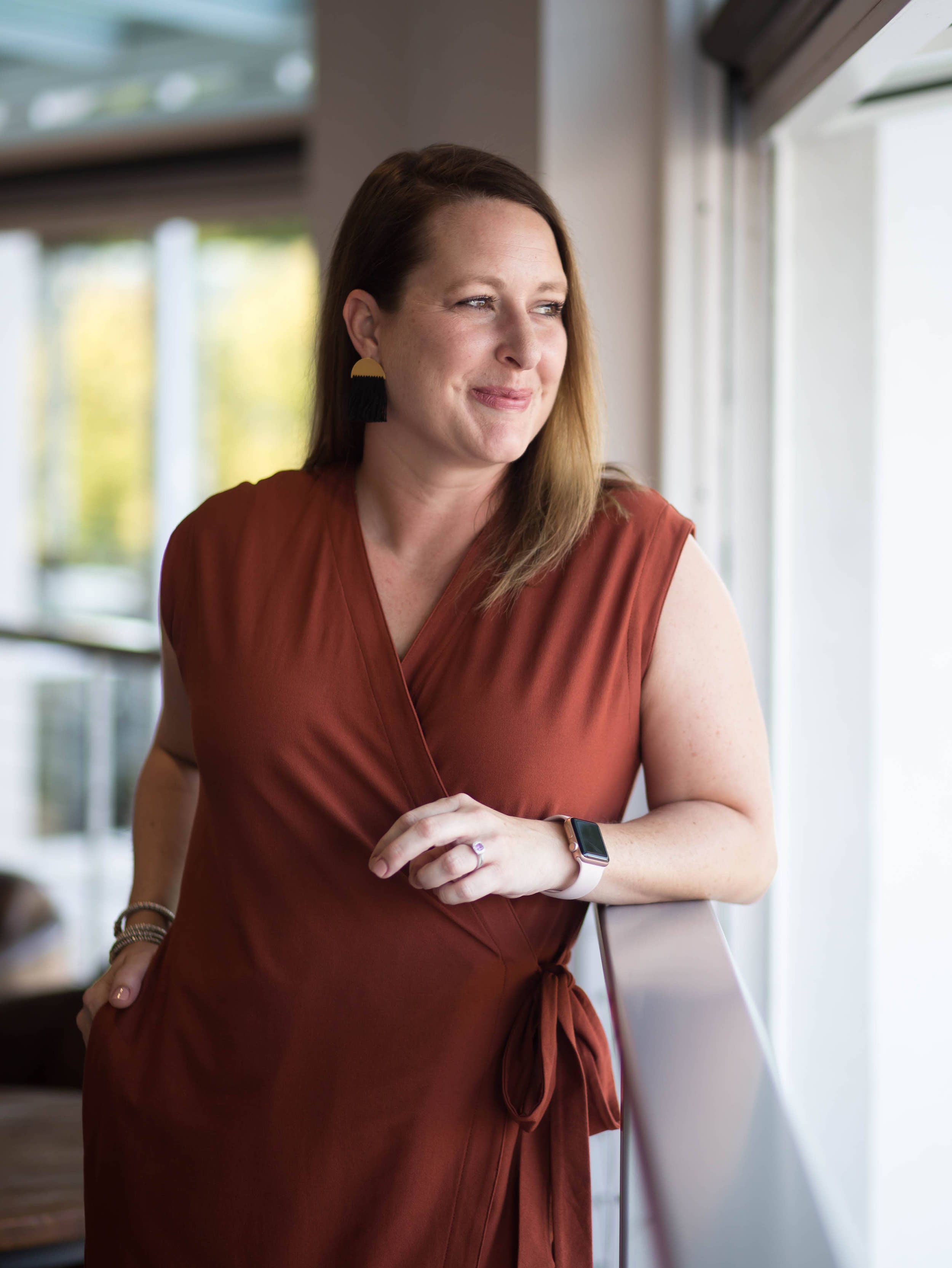 Courtney is from Bay Springs, a small town in south Mississippi with a population of less than 2,500. She flew the nest in 2001 and hasn't slowed down since! Courtney graduated from the University of Mississippi (Hotty Toddy!) with a Bachelor of Science Degree in Hospitality Management. While in college, she also spent some time in Vail, Colorado. Courtney has lived in Atlanta for over 11 years and feels like ATL is home. She resides in Brookhaven with her husband Drew, who also went to Ole Miss. They love all things food, wine, Netflix and dogs! Courtney is passionate about volunteering and does everything from serve in a homeless kitchen on the weekends to chair a large non-profit gala. In Courtney's free time, you'll find her either whipping up a feast at home or sitting on a patio at one of Brookhaven's hot spots. 
What about Roam's culture drew you in to join the team?
Culture is so important to me. Since we spend so much time at work, it's important to have a happy and healthy environment. When I decided to join Roam's team, culture was at the top of my checklist. After my first encounters, I knew I wanted to be a part of something so special. As Roam employees, we feel valued, supported and loved, while also being challenged and constantly reminded of our purpose. We are a big family who takes care of our little families within. From surprise and delights to simple smiles from a colleague, Roam embodies a culture that "walks the walk," not just "talks the talk."  There is something so genuine, that you have to see it to believe it!
At Roam, we believe healthy teams are built on trust, fun and servant-leadership. How do you experience fun at Roam?
We have so much fun that this is hard to answer. (I promise, it is the truth!) From our team outings to simple water cooler talk, we make work fun!  Recently we had a 2-day strategic planning meeting where we knew we'd face challenging conversations while making decisions that will have a long-term impact on Roam's future.  On day two, we were surprised with a shopping outing! Seriously, who sends their sales team shopping half way through day two?  I'll tell you who, Roam!  Roam knew it was more than shopping. It was about keeping us united as a team after difficult conversations, while showing appreciation for our hard work. It doesn't stop there – we celebrate every life event, every national whatever day (cookies, doughnuts, and so on), and you may even catch us buzzing around on a Bird from time to time.
With a degree in Hospitality Management, how have you seen hospitality impact our business?
When I first joined Roam's team, I didn't necessarily think of us as a hospitality brand. My, how times have changed!  Not only are we in the hospitality industry – we're setting standards. We know and understand the importance of taking care of each and every person who walks through our doors. We strive to provide an out of this world experience that exceeds every expectation and leaves guests saying "wow!" The industry as a whole is one of the fastest growing in the world, and we're very uniquely positioned to make an impact on the meeting and coworking segment due to finding a niche. In the grand scheme of things, it is simple – we're different!
What do you most enjoy about your role as Director of Sales? 
Once again, this is a hard question to answer. I love working with clients, as well as our Roam team members. I feel fortunate that in my role I'm able to work with our team at Roam Buckhead, as well as our other workplace teams. I also get to work alongside an amazing sales team, leadership and support teams. At the end of the day, it does come back to our clients. I love meeting so many new people, learning about their businesses and needs and helping them find a solution for those needs. It's also great maintaining relationships with clients I've known for over a decade. I'm a people person and I often say I'm in the people business. So, I guess the short answer is the people!
If you could pick the location of Roam's next workplace (anywhere in the world), where would it be?
Highway 30A on the Florida panhandle. My husband and I own a vacation condo on 30A, and it is my happy place. I can't even imagine combining two things I love so much: the beach and Roam! I feel confident our clients would love meeting in Seaside or Rosemary to discuss their upcoming event. A workplace in Alys beach…who wouldn't love that?
If you could have dinner with one celebrity who would it be?
No brainer – Andy Cohen!  I love all things Bravo and Andy.  I learned a lot about him from reading his books. (Yes, I read all three!) I was already a super fan, but what impressed me the most is how he saw an opportunity, adjusted his career goals and went for it. He truly followed his heart, stayed true to himself and the rest is history. If Andy is busy (which he likely will be), Gwyneth Paltrow is runner up.