How to Stay Up in a Down Economy: A 4-Part Webinar Series
In the midst of these uncertain times, we're all learning how to embrace flexibility and adapt operations for the welfare of our businesses and employees. But for many of us, the business climate we're facing today is unlike anything we've ever experienced before. So the question emerges: How do you stay up in a down economy?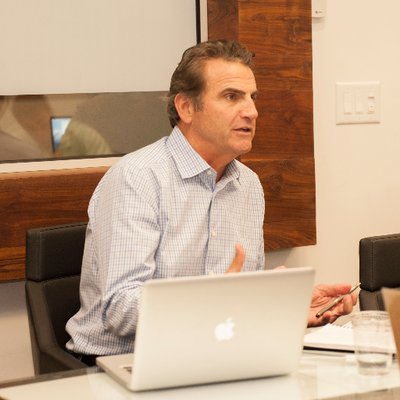 Meet Roam member and friend, Steve Cesari. Steve had one of the fastest growing privately held companies in the United States by Inc. Magazine standards. However, in less than one year his sales diminished by 80%. In a 4-part webinar series, Steve shares how he maintained integrity while downsizing his company and re-positioning it to survival mode until the market came back. Discover how these principles and lessons could benefit you and your business in today's economic climate when you watch the webinar recordings below!
Part 1 // Staying Up in a Down Economy
In the first of this 4-part webinar series, Steve shares:
The four F's – Family/faith/friends, fear, focus + follow through
Don't let what you can't do stop you from what you can do
If you why isn't big enough, the what won't matter
---
Part 2 // How to Rebuild to Stay Relevant
Discover how you can rebuild your business by building your brand. In Part 2 of this webinar series, Steve shares:
What is a brand and why you need to have one
The five keys to building a great brand
How to find new and creative ideas
How to use educational based marketing
The importance of building your e-commerce platform
How Steve built a $100m business using these concepts
---
Part 3 // How to Adapt E-Commerce
Discover the importance of e-commerce and why we must adapt or be left behind. In Part 3 of this webinar series, Steve shares:
Six timeless principles of successful businesses
The difference between a website and an e-commerce site
The importance of building your e-commerce platform
Why the customer journey is so important
What is conversion-based digital marketing
Successful case studies using these concepts
---
Part 4 // The Power of Goals Workshop
This final webinar will help you focus on developing your most important goals and creating an action plan to make them happen. Here is what you can expect to learn from Part 4 of this webinar series:
The keys to effective goal setting
Why most people don't set goals
Why goals are so important and how they can change your life
Receive a digital goal setting workshop outline to aid in creating your action plan
Participate in an actual goal workshop and walk away with a written plan