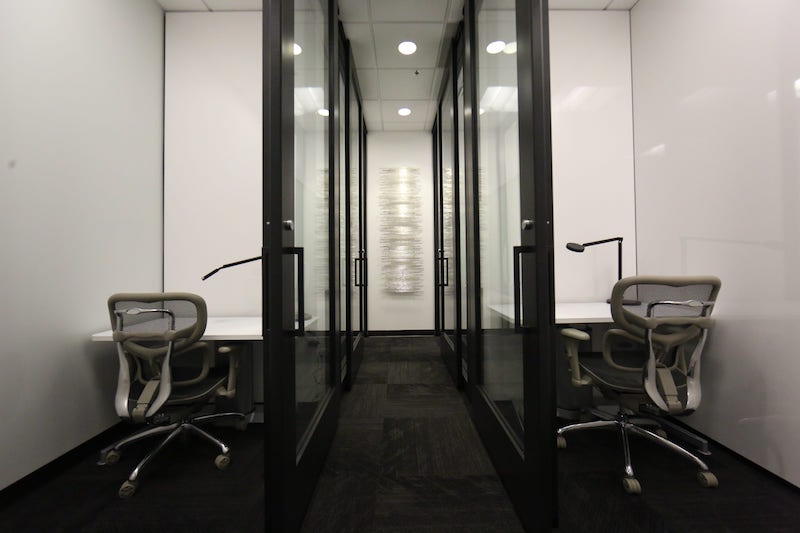 Private Desks are individual work spaces that allow members to focus away from the more communal and collaborative spaces at Roam. They are designed to help members stay productive and get their best work done. These desks are enclosed in a private room and come fully furnished.
Private Desks are available in two varieties: Shared or Dedicated.
To inquire about our FREE 5 Day Trial, please stop by the Galleria front desk or give us a call: 404.850.9740
Desks are only available at our Galleria location.
Shared Desk
$349/mo
Month-to-month
First come, first serve access to a group of select desks
10 Meeting room hours
3 Guest passes
24/7 Access
Dedicated Desk
$499/mo
Month-to-month
Exclusive access to one lockable room and desk
10 Meeting room hours
3 Guest passes
24/7 Access